Media Tasting
One of my best memories from my childhood was when our entire family would gather for our weekly dinners with my grandparents. And when durian season comes around, my grandpa and dad would drag home baskets filled with durians and my mom would be all ready to cut it open for us to fill our secondary stomach (the dessert compartment. Haha!) after dinner!

Managed to dig out this one photo from the past.
Gone are the days we bring home the whole fruit, with more opting to either eat at the durian stalls or pack it home in a Styrofoam box. Taking it to another level though, is Durian Delivery!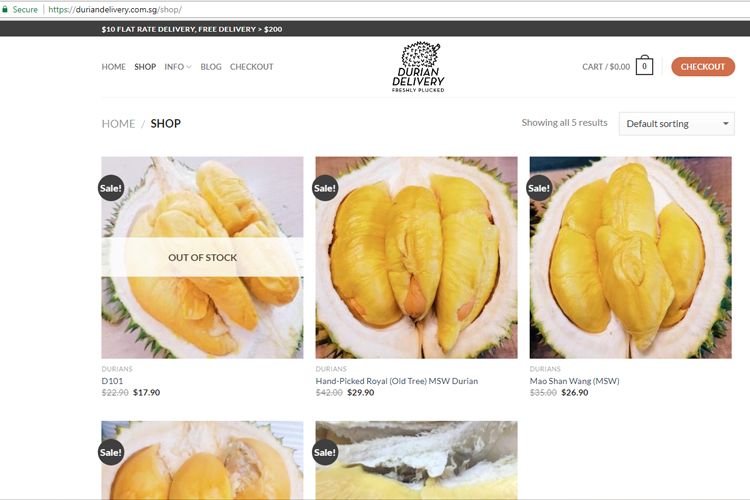 Durian Delivery is a brand new start-up, where the founders are durian lovers themselves. They pride themselves in delivering the freshest durians to your doorsteps within 6-12 hours after it has been plucked from their own durian plantation!
The best part for me? I can just place orders online. Haha!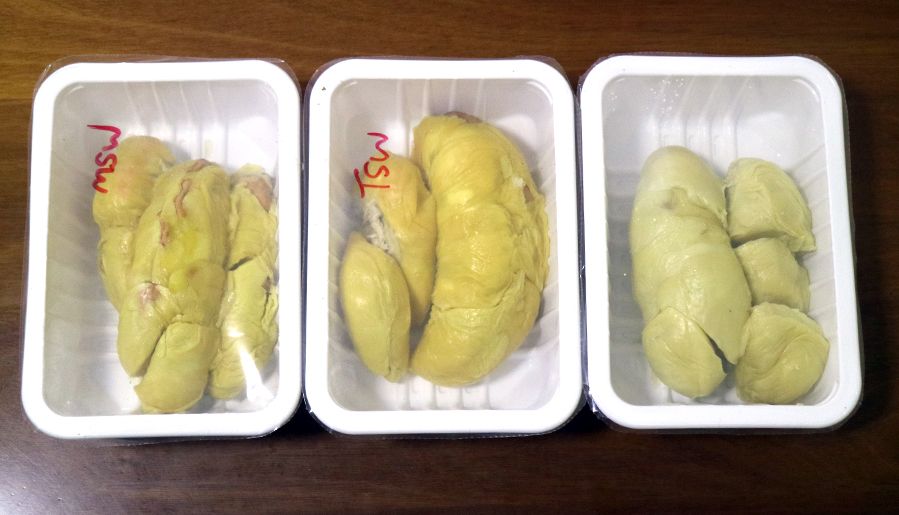 The durians arrived within the delivery time range, packed, sealed and labeled simply as seen above. For now, Durian Delivery has an order cut-off time of 6pm for next day delivery and durians are delivered only in the evenings, so as to maintain the freshness of the durians when they reach our doorsteps. There are plans to expand their delivery time slots, including same day delivery though.
There were only three types of durians available at the time of our order for this review – XO D24, Mao Shan Wang (MSW), Hand-Picked Royal (Old Tree) MSW – as the rest were apparently off-season. Don't matter much to me actually. Durian is durian and I'll just eat all of them. Haha!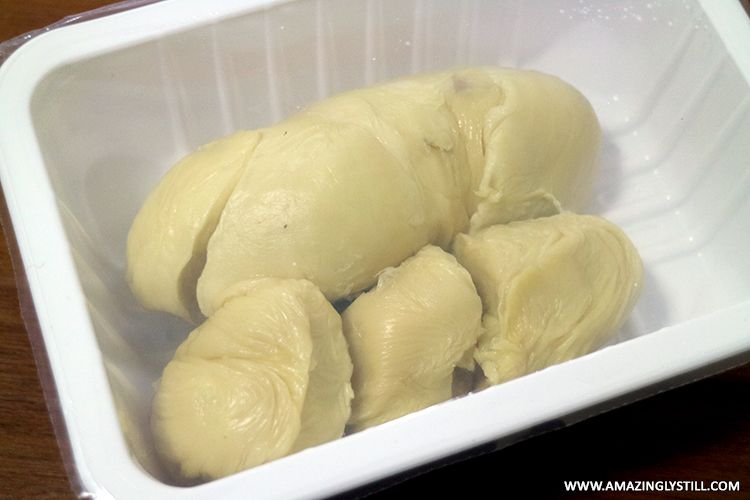 XO D24
The D24 was actually the center of my durian universe when I was growing up. It was THE durian to eat. And among the three types we had, the XO D24 had the largest seed and was the mildest in terms of flavor intensity. It still tastes good to me, being all creamy and bittersweet!
This has Sean's stamp of approval as it is light enough on the palate to eat after a hearty meal.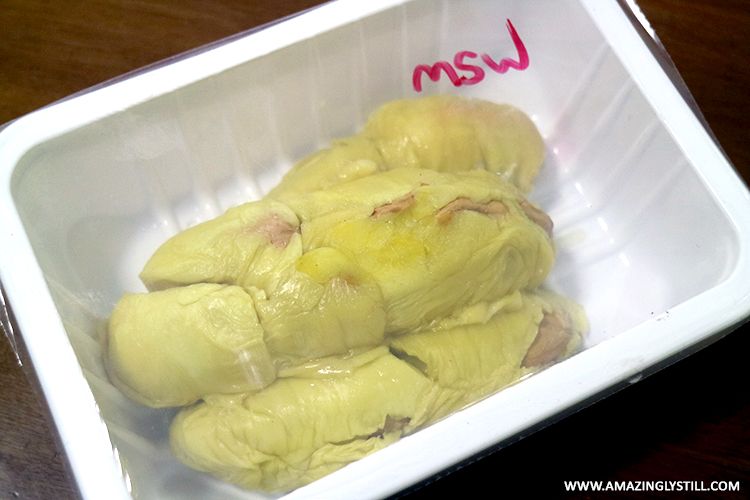 Mao Shan Wang (MSW)
Whilst the D24 was part of my growing up years, the MSW is part of my grown up years. I can't remember who introduced it to me, but I was blown away by it at first bite! Comparatively, the MSW we had was the most moist of the three. The seeds were relatively thin too, so one can expect to have more durian flesh to eat. And because the one we had was so fresh, the soft flesh comes off the seed easily! Yums!
This has my mom and Nakayla's stamp of approval as it was soft and moist, with a slightly stronger taste compared to the XO D24.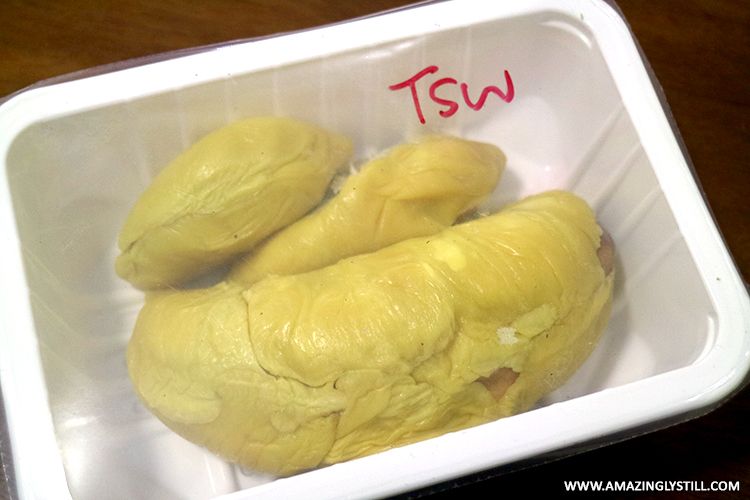 Hand-Picked Royal Mao Shan Wang (RMSW)
This was a type of MSW that I never had, or knew it existed. I just thought all MSW are the same. From what I understand, the RMSW are plucked from the oldest MSW trees and because of that, the flavor is supposed to be a lot more robust than the usual MSW. And it sure is! The RMSW we had was the richest in flavour among the three! The seed is also pretty thin with tons of flesh around it, just like the regular MSW. And because it's delivered fresh to us, the flesh was creamy and soft too!
This has my stamp of approval as it was so rich in flavor and creamy!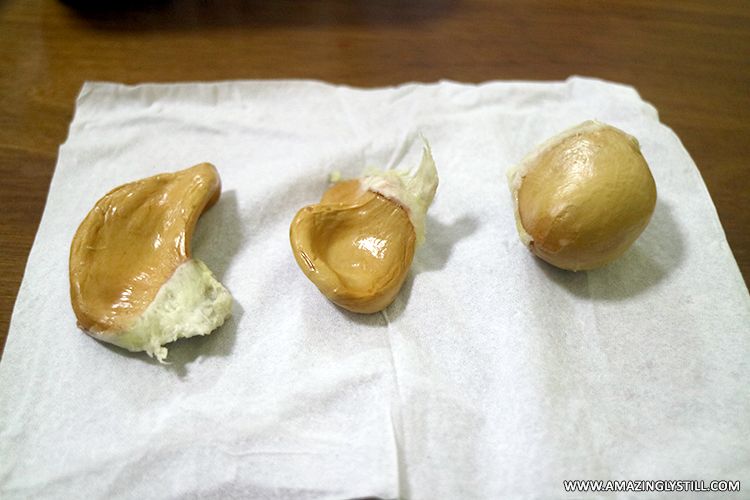 Seeds of the RMSW, MSW and XO D24 respectively
The prices of the durians are a little higher than what I'm used to paying for, but as the Chinese saying goes, 一分钱一分货 (loosely translated: you get what you pay for). For the freshness of the durians and delivered right to our doorstep, I would say, it's still value for money.
Come to think about it, Durian Delivery will definitely come in handy for big gatherings, where you need a lot of durians to satisfy everyone present. If we had this back when I was growing up, I think my grandpa and dad would have an easier time buying durians, and my mom can dive straight into eating instead of busying herself with opening up all the durians for us. Haha!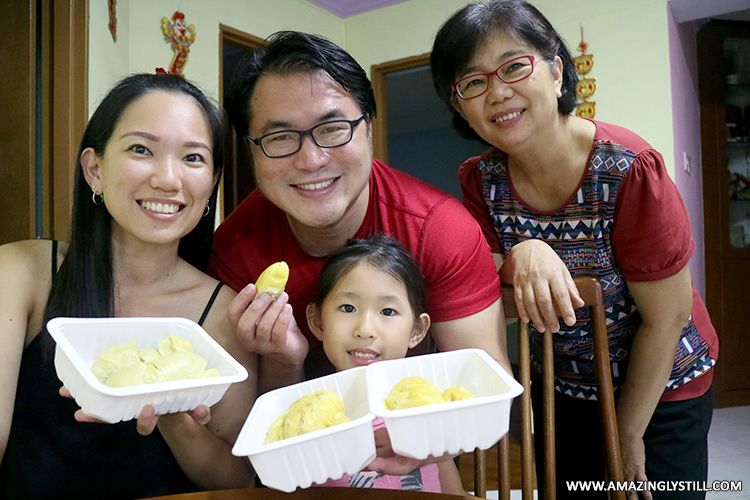 Yay! Thanks for the durians, Durian Delivery!
Disclaimer: We received an invitation from Durian Delivery to test out their service and durians for the purpose of this review.