February 2012: We finally made our way to the Singapore Zoo! It took us quite a few weeks, from the time I declared we should go to the zoo, to actually get ourselves there. Haha.
The thought of bringing Blake to the zoo never crossed my mind, until I saw how much he enjoyed playing with all his animal-zoo-related Fisher Price toys.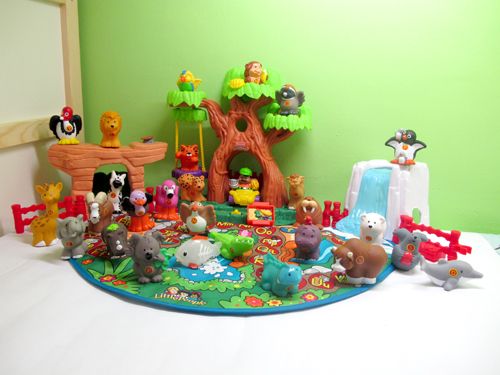 This is the Fisher Price Little People A to Z Learning Zoo Playset
Blake has a couple more animal-zoo-related toys from the Fisher Price Little People series, but I only took photo of this set. Sean had gone on a Fisher Price Little People toy series shopping spree over Amazon and Ebay last year, over 6++ months. I remember during that period, there was at least one package arriving from USA, every other week!
So anyway, on the day we went to the zoo, the morning stars sort of lined up for us. We woke up early (for some really odd reason), the weather was good, and we were wondering what we should be doing as a family that day. Then it struck us that maybe we should finally get our lazy bums over to the zoo! In a way, it was a spontaneous family outing. Haha.
After having some snacks at home to prepare ourselves for the long bus journey ahead, we left! When we reached Ang Mo Kio Interchange, the first thing we did was to have a good meal at McDonald's!

We were given a free ice cream cone.
I believe it was cos they ran out of curry sauce back then
By the time we finally reached the zoo, Blake fell asleep.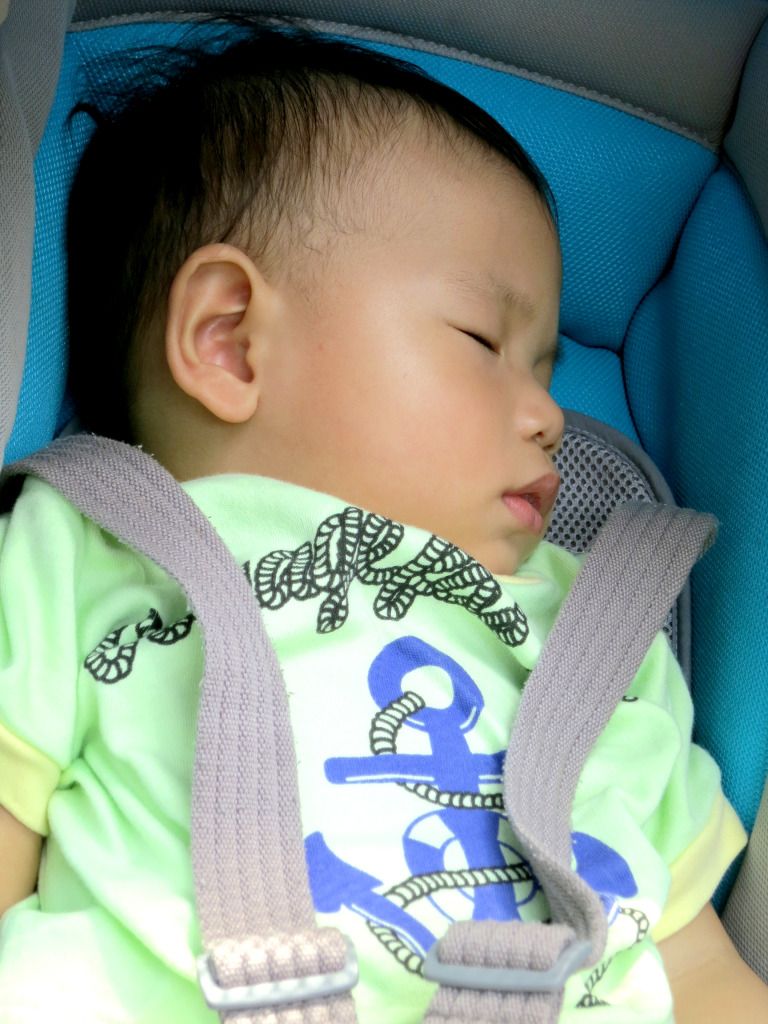 After strolling around for a while, Blake woke up and the first thing he saw was otters!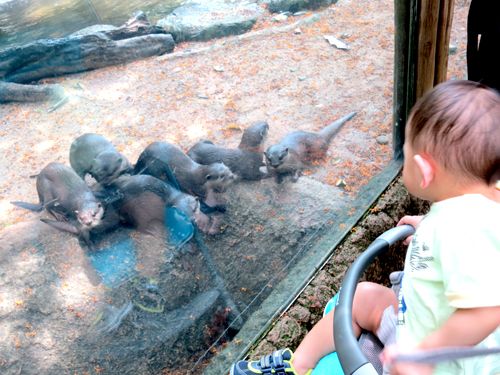 He was very amused by them. We all were! The otters ran around in a group, from one camera to another, to pose for all the visitors. It was hilarious. We even went back to see them a second time before we left the zoo!
The highlight of the trip has got to be the White Tigers for me. We stayed there for quite a while. It was truly amazing, just standing there, and observing the white tigers.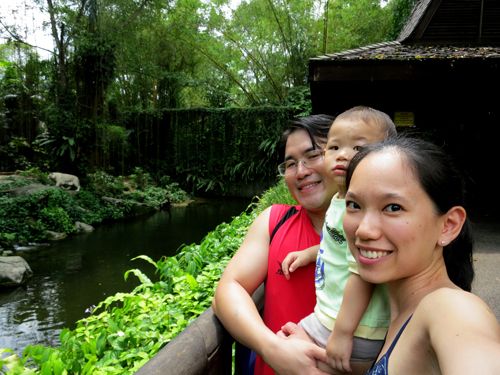 We proceeded to other animal enclosures, and along the way, we managed to take a family photo when there were no crowds in sight!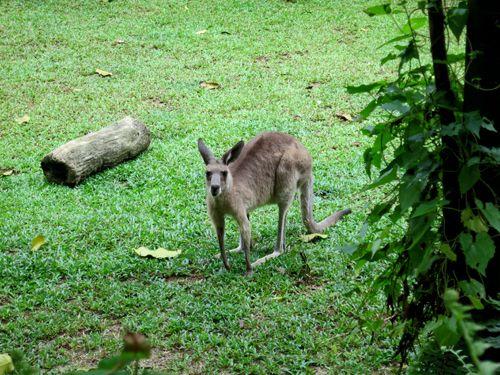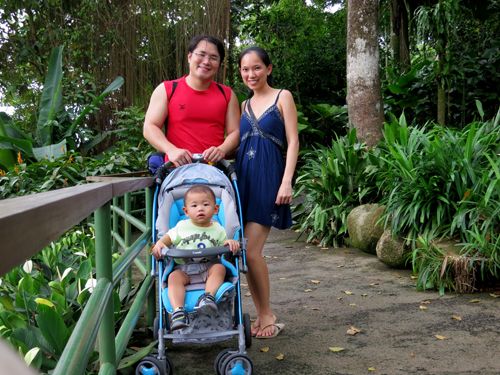 We had planned to catch at least one animal show, and we happened to be in the Elephants of Asia zone when it was nearing the Elephants at Work & Play show time. We made our way in, and managed to get really good seats! Sean and Blake sat in the front row, while I sat in the second row, diagonally across them.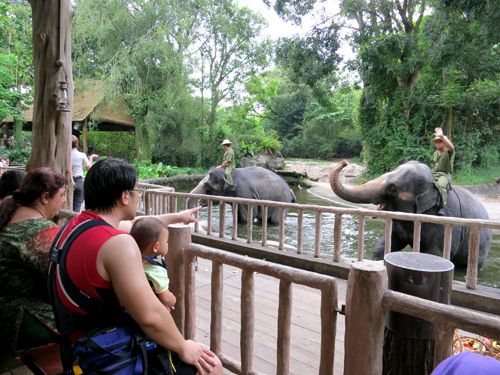 But alas, this moment of awesomeness did not last. The minute the show started, loud sounds coming from the speakers scared Blake. And, when the elephants sprayed water at the splash zone (where we were seated), Blake burst out crying. We tried to calm him down, but when we failed to do so within minutes, we quickly left the show. No point ruining the show for everyone, even though I was looking forward to the show!
We then continued walking, and made our way to the Wet Play Area. Blake was still pretty much scared of water then. He would only stay on the outside of the whole wet area. He probably walked back and forth the wet play area for about 5 minutes tops before clambering for me to get him out of the area.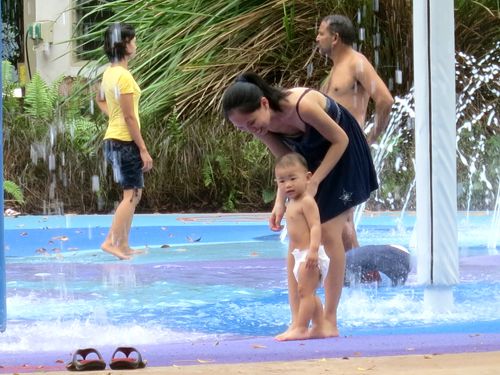 Once we were done washing up, we went to eat at the KFC nearby to recharge ourselves. There was still a last stretch of animal enclosures to see, before calling it a day.
When we walked out of the zoo, the sun was beginning to set, and we were all super tired. The bus rides home saw both my boys sleeping most parts of the way.
Thinking back about it, while the journey to and fro the zoo was really long, and we did not get to watch any animal shows, it was still quite a fun, spur-of-the-moment family outing! 😀