One of the places the children, especially Blake, love to visit during the school holidays is anywhere with butterflies. After visiting Butterflies Up-close at Science Centre Singapore multiple times ever since our first visit, we decided to head over to the original Butterfly Park at Sentosa during the June holidays!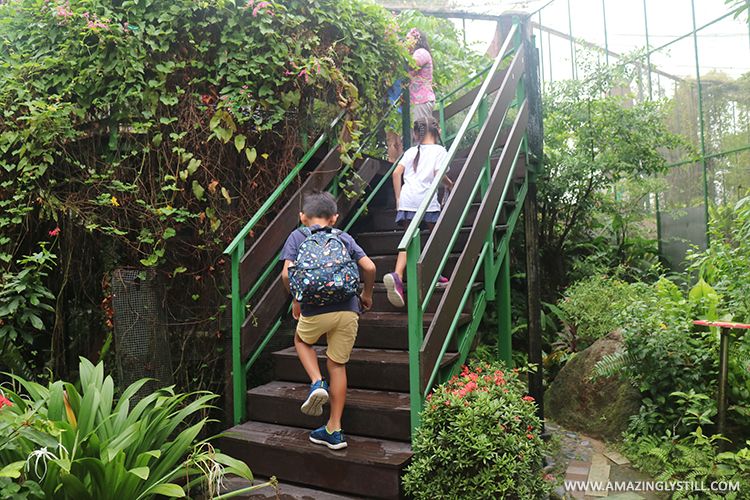 Going up the platform where it's a lot easier to interact with the butterflies!

Can you spot the butterfly?
Compared to our visits to Butterflies Up-close, the interaction with the butterflies are a lot less here. With such a big space for the butterflies, they are mostly flying higher than we can reach and see. Despite that, there was still one butterfly that happily flew around us and played with us!

This butterfly even landed on our noses and my camera!
After the children had enough fun at the Butterfly Aviary, we made our way to the next part of this park – Animal Encounters.
This part was a pleasant surprise as we had initially thought all we'll see are butterflies and insects (as the name suggests). Clearly, I didn't do my research properly before heading over. Haha!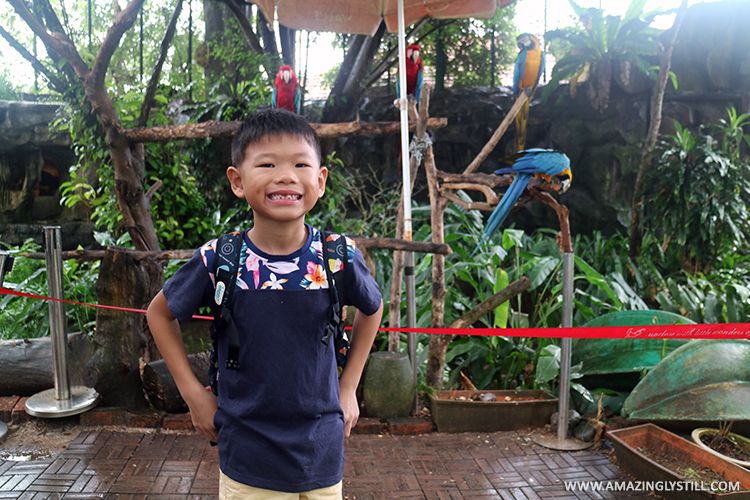 Blake with another of his favourites – Birds!

Crown pigeons roaming around like a boss!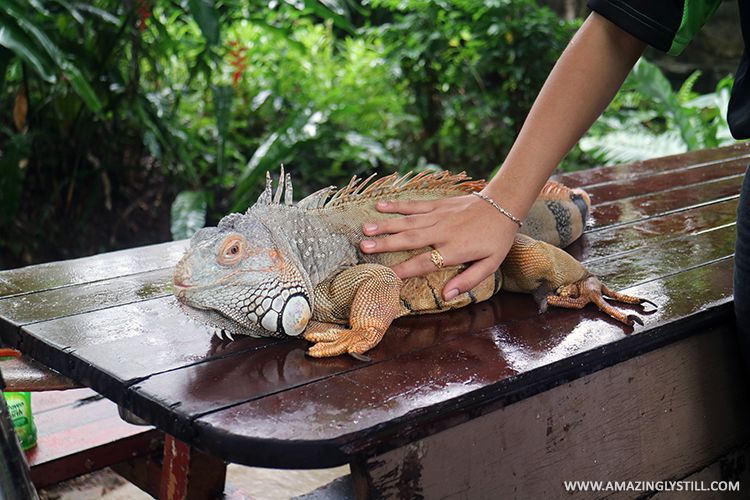 The children spent quite a bit of time here talking to the staff and looking out for the wildlife around them!
After they were satisfied with the time spent in Animal Encounters, we made our way into Insect Kingdom.
We hadn't known how dark this area would be. I had thought it would be as bright as the Butterfly Aviary and Animal Encounters. I was wrong. It was dark and wet (probably cos it rained before we arrived). As a result, there are no photos for this section.
Okay, I shall not pin the blame completely on the darkness. It was mostly cos we were pretty creep out by all the insects, so we basically speed-walked through this entire section, stopping only when something gave us a shock before rushing through again. Haha! You can get me to jump off a plane, but darkness and creepy crawlies… No thank you!
The end of the Insect Kingdom led us into the air-conditioned museum, which gave us a much needed relief from the humidity.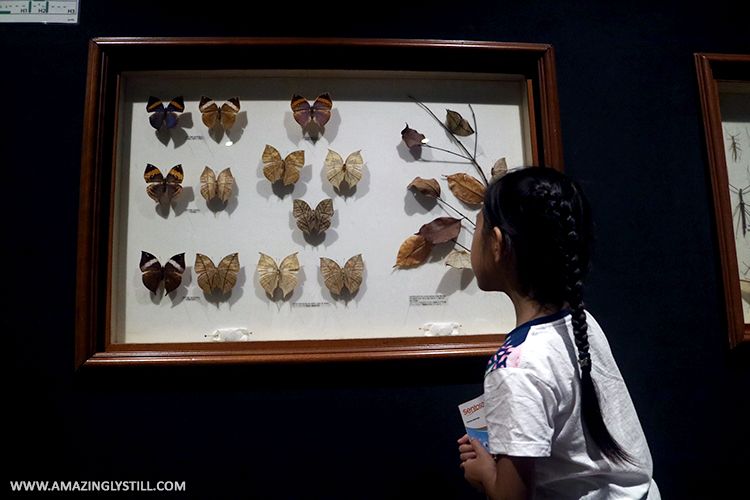 It's fascinating to see all the various types of butterflies and bugs from all over the world. I was pretty blown away by how colourful and beautiful some of them looked!

Such pretty colours!

The wings are transparent!
Whilst this trip had a lot less interaction with butterflies, we definitely learnt a lot more about them and their insect counterparts from all over the world. Truly a fun and educational trip for all of us!
* * *

Butterfly Park and Insect Kingdom
51 Imbiah Rd Singapore 099702

Opens daily from 9.30am to 7pm
(last entry at 6.30pm)

☎ +65 6275 0013
💰 Admission Charges apply
Local rates: $16 per adult / $10 per child (3-12 years old)
Standard rates: $20 per adult / $14 per child (3-12 years old)

For more information, please visit their website.

Note: We saved quite a bit by booking our tickets via Klook at $9 per ticket!