After spending the earlier part of the morning strawberry picking, we made our way to Leofoo Village Theme Park!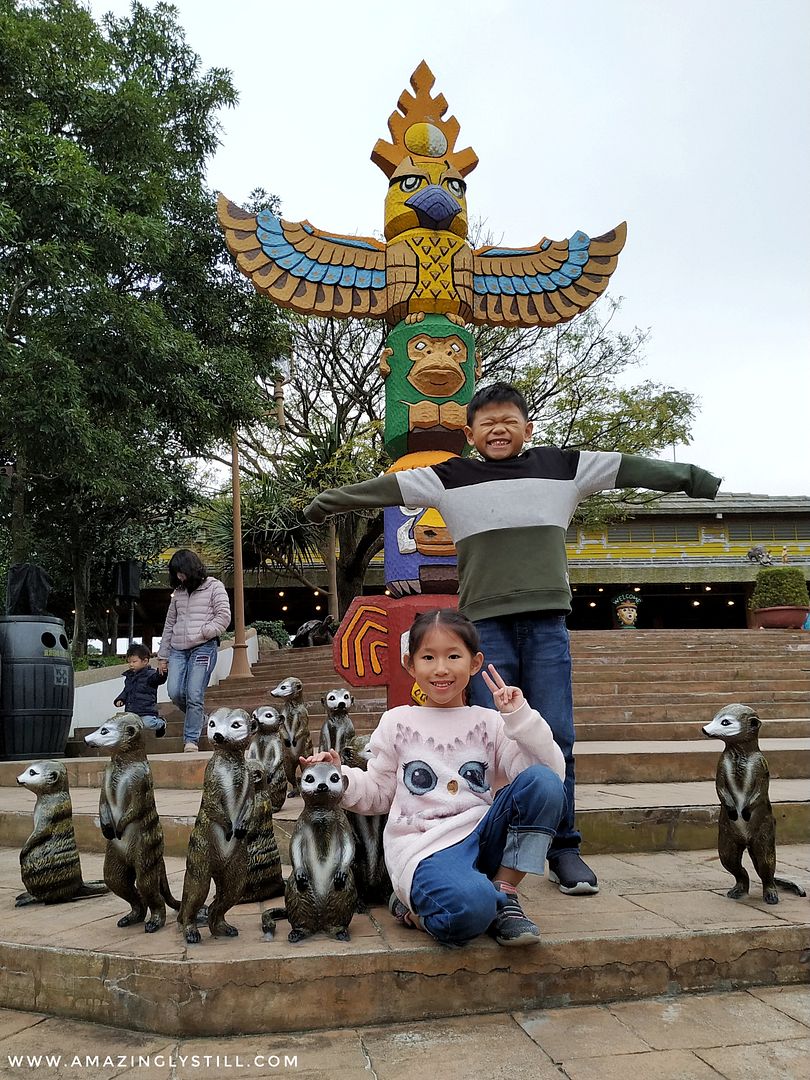 The theme park was pretty huge and we only had a limited amount of time allocated for this stop. We had planned what rides to focus on, but all that planning went out the window when we decided to walk from one end of the park to the other and ride whatever we can along the way.
The following rides are just some of those we managed to snag a photo or video of and it's not in chronological order, cos I can't remember the order of which we rode the rides anymore. Haha!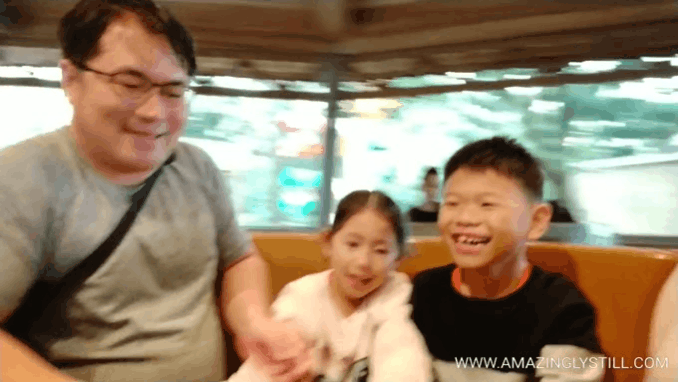 Pancho Crazy Villas Barrels
The children recognized this ride immediately as a similar ride we took back in Singapore's Universal Studios and headed straight for it!
There was hardly any queue for this ride so we went twice between rides! And while we were on the second round, my brother had apparently spotted us from far, pointing out to my parents that I was holding up my phone while the ride was on-going. Haha!

You can't see it clearly, but behind us is the roller-coaster track for Litte Rattler
The mini roller-coaster ride caught Nakayla's attention and she asked us to bring her on it, but Blake refused to go. We had to split up – Sean went with Nakayla to queue for the ride, while I stayed outside with Blake. In just a couple of minutes though, Blake told me that he would like to be brave and give it a try. And we all did it! Woohoo!
Oh yes, this ride actually came with photos you could print from a photobooth just outside the ride. We hadn't notice this cos if we had, we'd have posed for a nice shot while on the ride cos the photos were so cheap to print! We didn't manage to get on it again as the queue only grew longer and longer.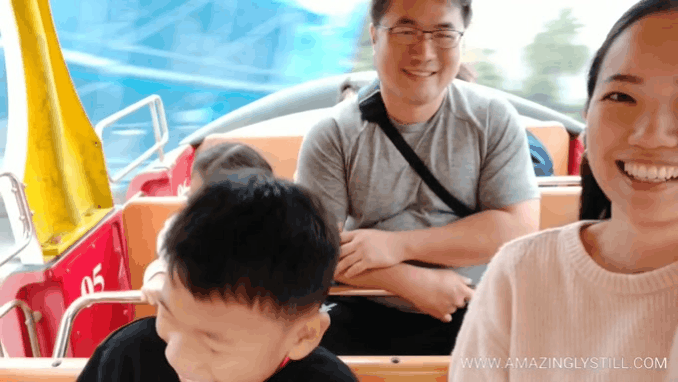 Rocking Steamboat
Somehow, we never made it to Captain Cook's Swinging Ship, but this mild version of the huge pirate ship ride was pretty fun too!

Ali Baba and the 40 Thieves
Such a huge carousel, how could we not go on it!? Haha!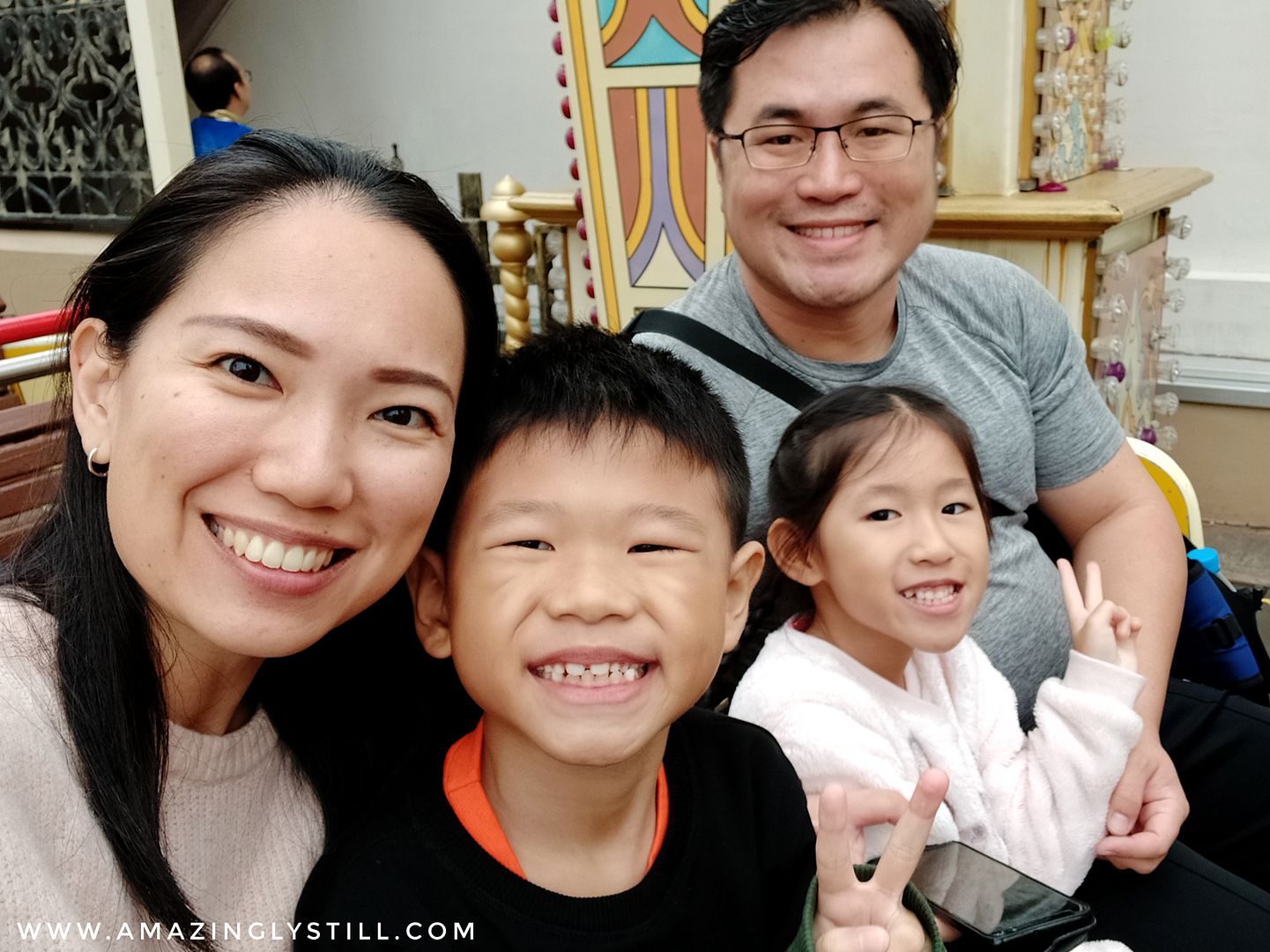 While waiting for the Flying Carpet ride to start!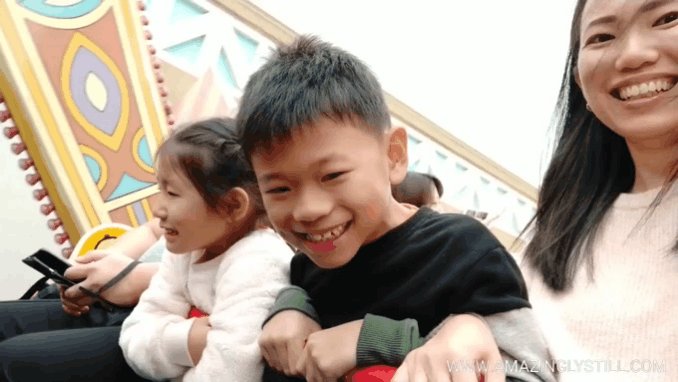 Probably the highest ride we took that day and also probably one of the most relaxing ride.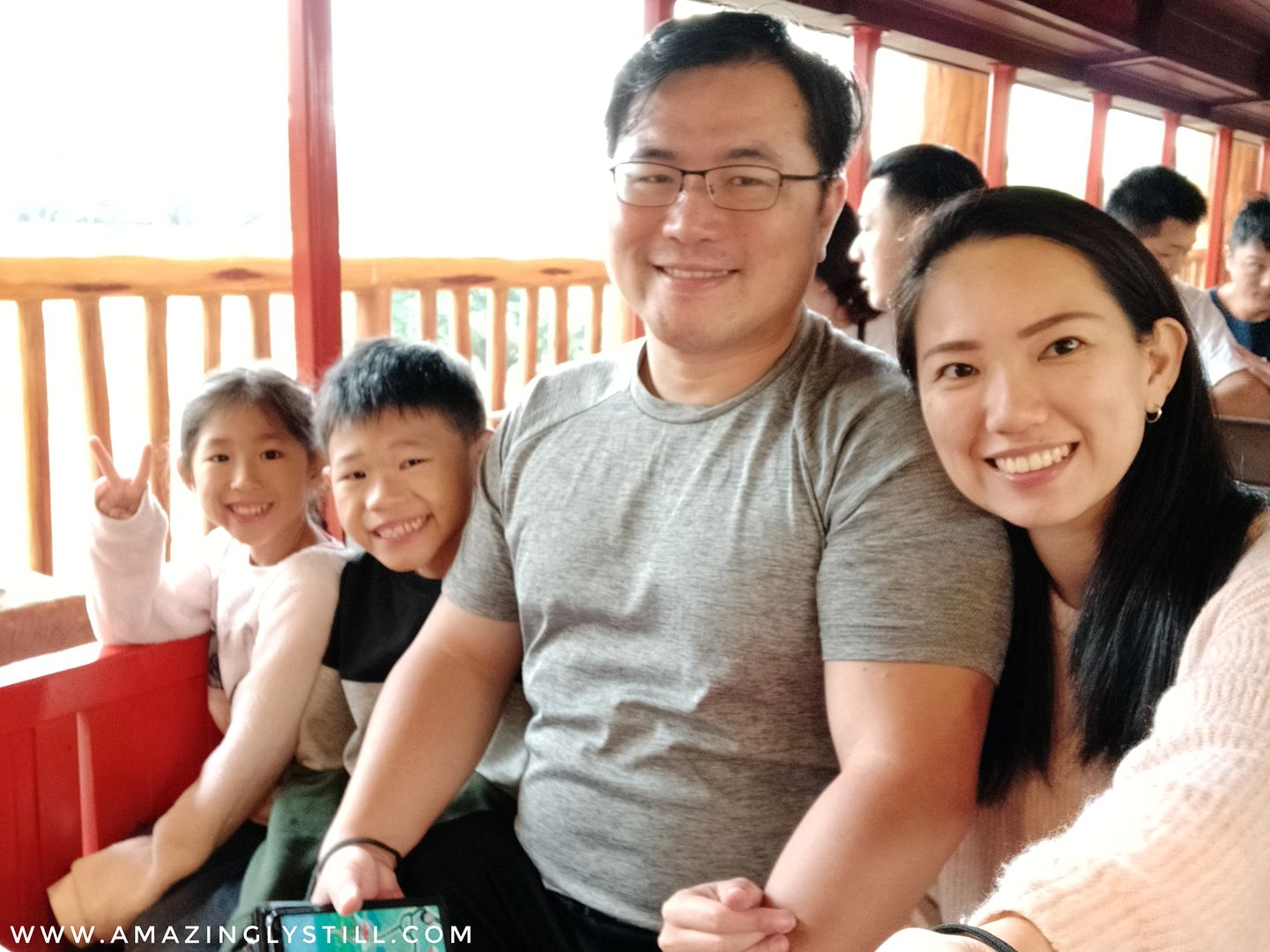 Nariobi Express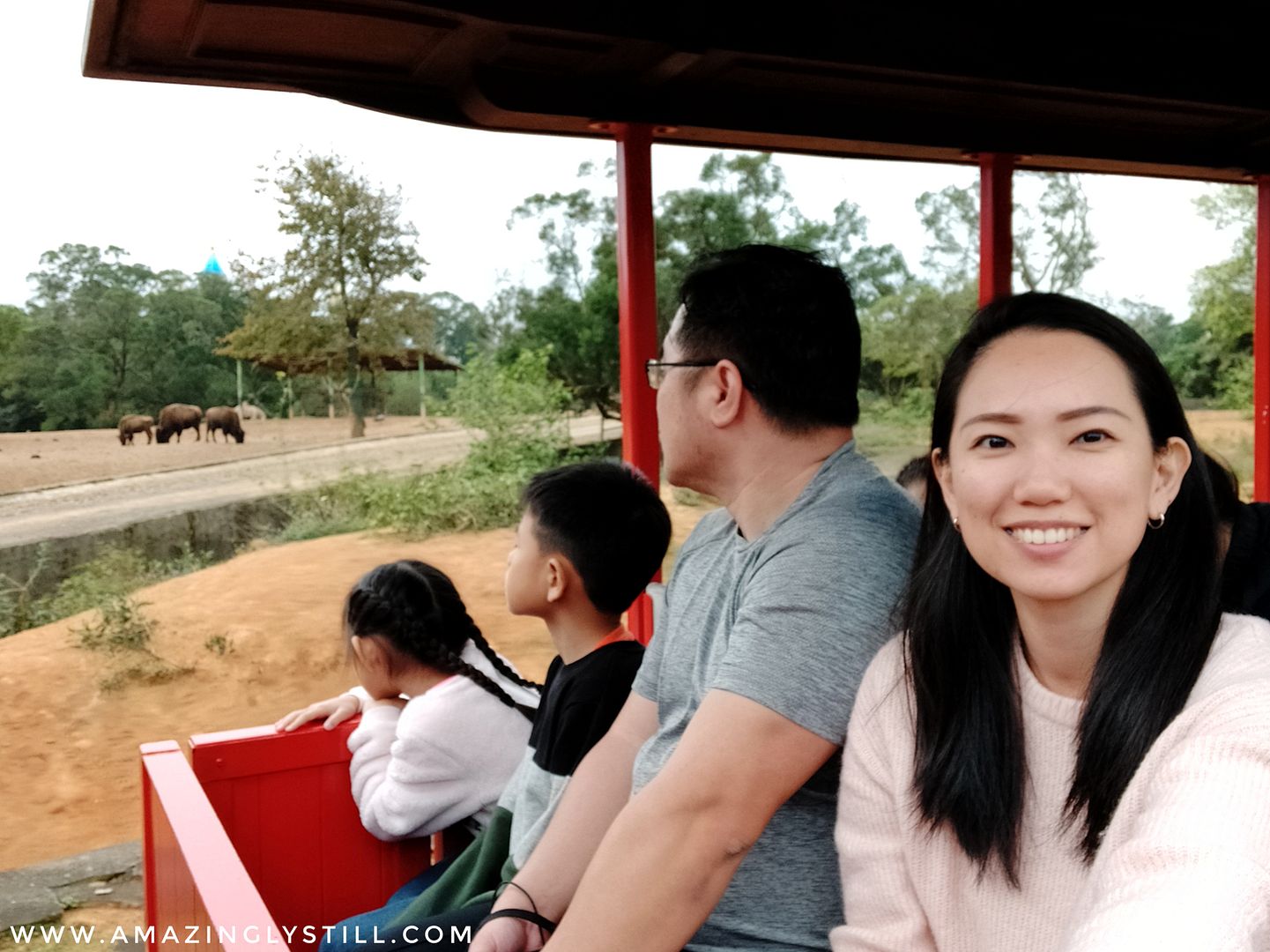 This, I remember this to be the last ride we took before we left the park. The children were pretty fascinated by how close the animals were.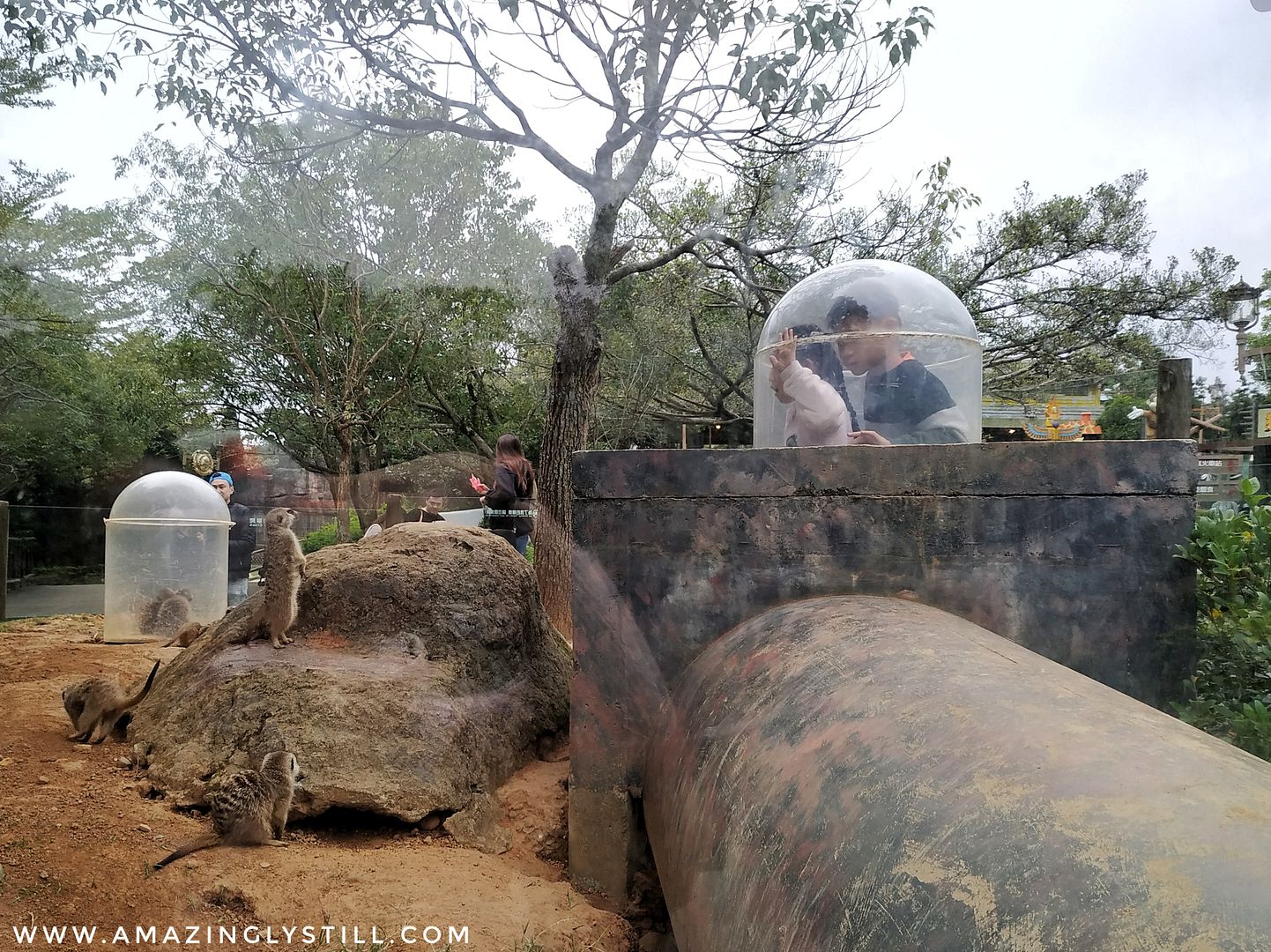 Meerkats
This shot of the kids getting closer to the meerkats was taken at seriously the right time. The moment I clicked, the meerkat ran off. I didn't think I got the shot of the meerkat looking at them and them looking back at it. Imagine my joy when I saw the photo!
Time passed a little too quickly for us that day. And to be honest, we really wouldn't mind staying at Leofoo Resort for 1-2 nights just to play to our hearts' content cos half a day here was really not enough. There were so many rides we didn't managed to get on! Maybe we'll be back, just to make sure we play everything? Maybe. One day…