Before the June holidays began, I came across this pottery workshop listed on Klook. After showing it to the children and letting them ponder over it, they decided that we should all go try something new together. And so we did!
We barely made it to the workshop in time, as it was a case of Journey to the West via train and bus, and getting lost while looking for the place through Jurong Eco-Garden, for us. Haha!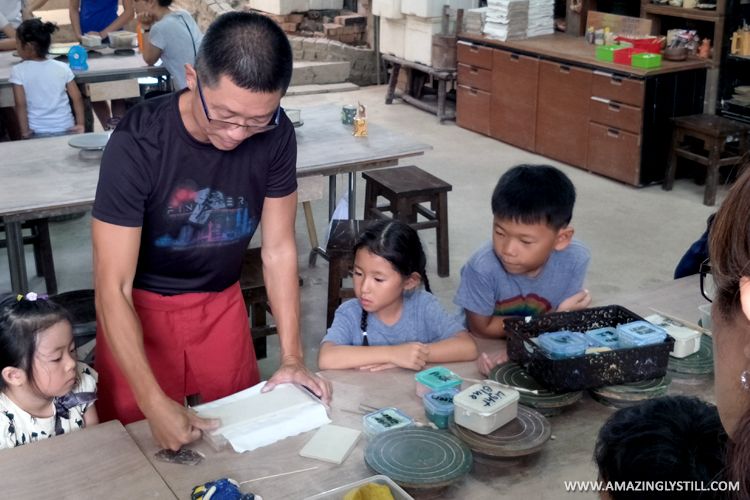 The children settled down quickly and managed to pay close attention to our instructor. And after the simple demonstration by the instructor, the children got down to work on their clay immediately.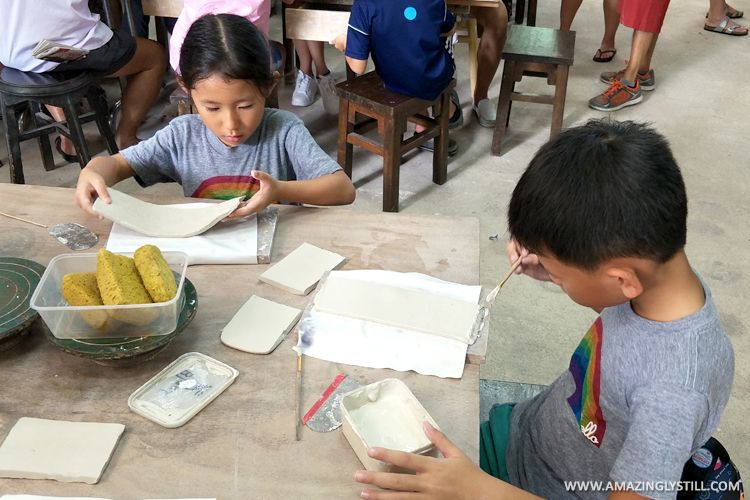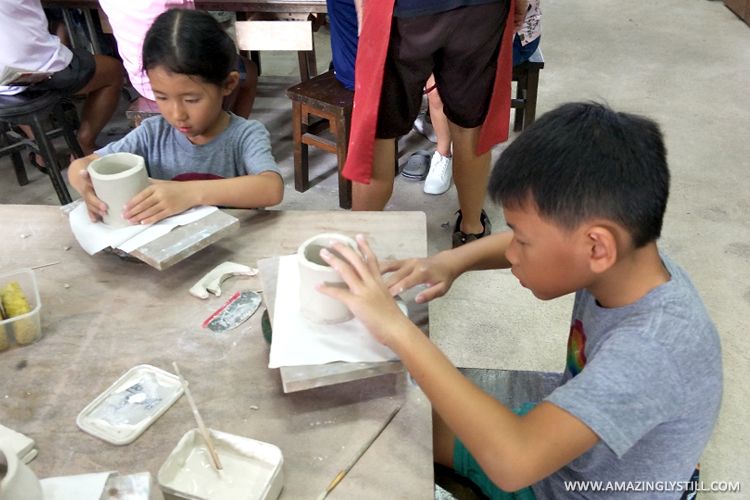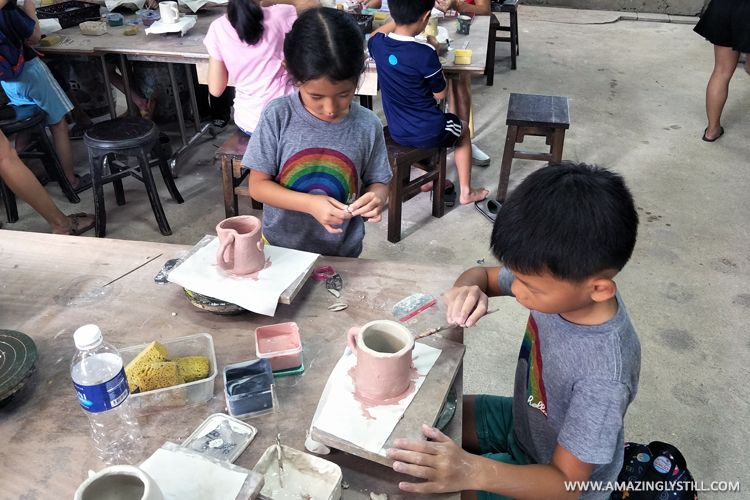 The explanation was so simple and clear that Blake and Nakayla did pretty much the whole thing on their own. I only stepped in when they weren't able to make a certain shape they wanted or when they messed up their painting and needed me to rescue it.
The 2 plus-hour long workshop went by in a flash and before we know it, we completed our two mugs!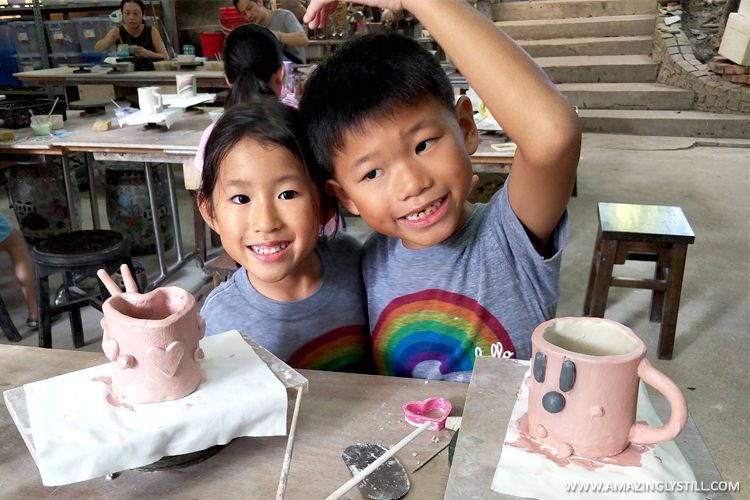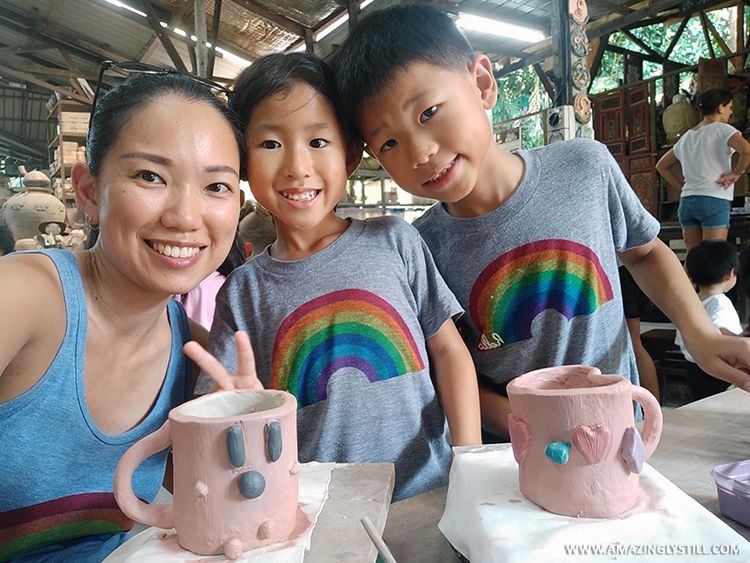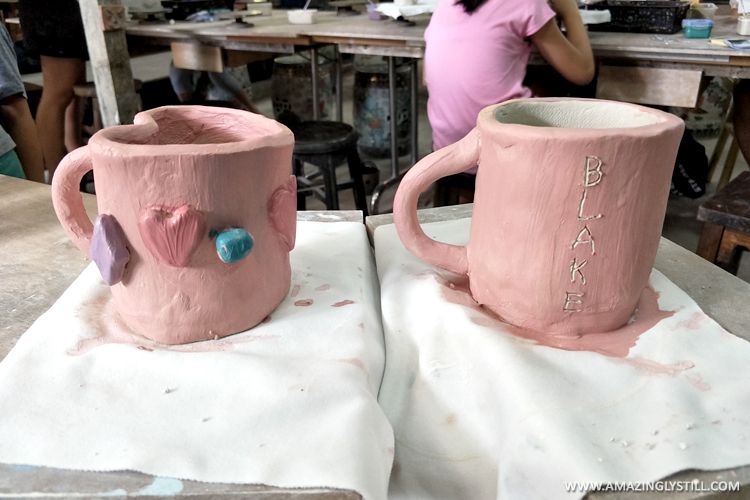 As our mugs had to undergo fire treatment in the kiln before we can bring it home, we left empty-handed after the workshop. After about three weeks, I received a text message to inform us that our mugs were ready for collection! It was the perfect back-to-school gift for the children!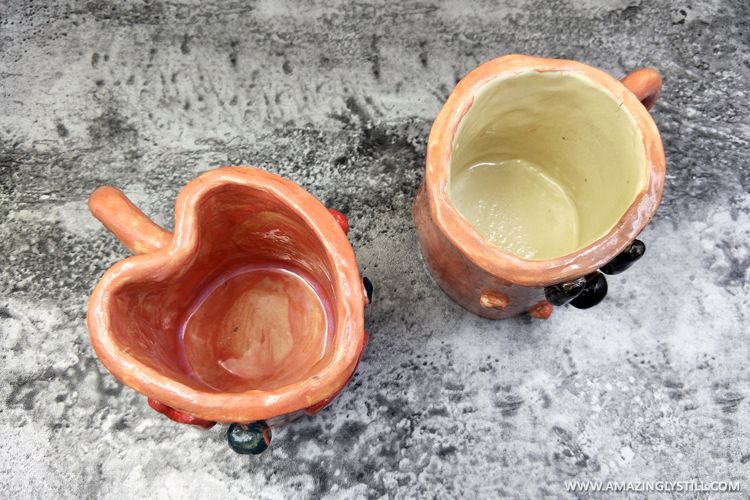 The mugs have shrunk considerably after it was heated, but size wasn't an issue because the children were so happy to have their own handmade mug to use! Nakayla decided to use hers as a pencil holder, while Blake drinks from his mug from time to time. I think we might possibly make this an annual event for the June holidays! And the next time round, I'm signing up to make one for myself too!
If any of you are keen to sign up for this workshop (there's also one combo that includes the potter wheel), you can find out more about it here.
Additional note: This is not a sponsored post. I purchased a parent-child combo ($45) + individual child ($28) slot for this workshop.