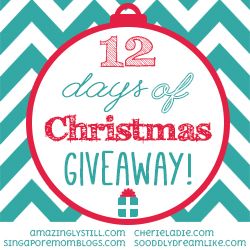 The very first day of #MICE12daysofchristmas giveaway has come and gone (winner to be announced soon!) and it's my turn for the giveaway again! Do check out the other three ongoing giveaways on Singapore Mom Blogs (giveaway ending tonight at midnight!), Cherieladie and So Oddly Dreamlike.
This time round, I have two sets of awesome goodies for the toddlers up for grabs! That's right! Two sets to be won!
1. MUNCHKIN MISHMASH
2. AVENT ASSORTMENT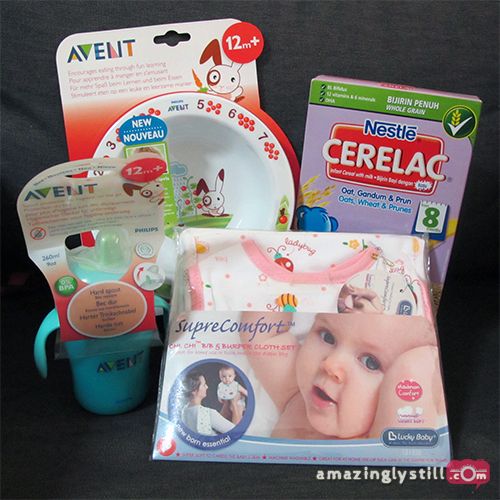 From my first giveaway and this, you can tell I'm quite big on food and it's related accessories. Haha! And also like my first giveaway, these two sets of food-related items are what you can find in our household!
Nakayla is currently using/eating all of these (except the Munchkin bottle – soon though), while Blake had them all, outgrowing some of them (like Nestle Cerelac cereal and bibs).
To win yourself one of these sets, simply follow the instructions below!
Giveaway Terms and Conditions:
1. Open to all with a Singapore address
2. Giveaway ends midnight of 2 January 2014
3. Incomplete entries will be disqualified
4. Two winners will be randomly picked and announced on my Facebook Page on 2 January 2014
5. This giveaway is in no way sponsored, endorsed or administered by, or associated with, Facebook
6. This giveaway is also not sponsored by any external parties. All prizes are paid for by myself.