Sponsored
I've always been fascinated by how some parents are able to coordinate their clothes, and their children's, to look somewhat matching, without losing the essence of each individual's personality.
I mean, take a look at this!
Image source
Granted they are the Beckhams, and probably have a stylist to get them all dressed up, but someone still had to put all these pieces together, right?
The most I did was to get everyone dressed in that one same colour:

Yellow was the colour for Chinese New Year 2013. Haha!
Or, buy various pieces and call it a "theme":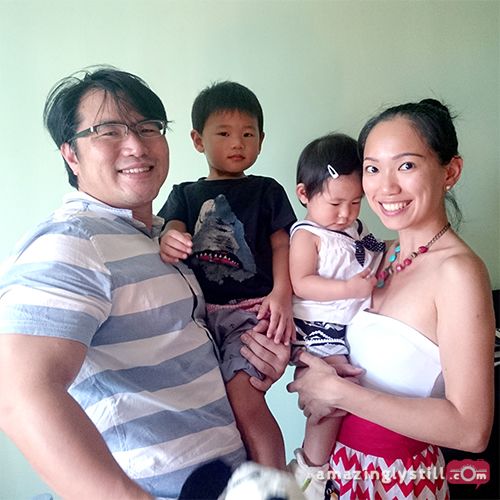 Chinese New Year 2014 – "Nautical Theme"
As clearly displayed, my attempts aren't exactly "best dressed" material worthy. After these two attempts, it seems to me that it's best to just go 'rojak'. That's a theme too, right? Hehe.
So when Privi Kids approached me, I honestly didn't even bother to try and match the children's clothes. Yet, it all somehow fell into place! I honestly think these outfits are rather complimenting to the other without being too trying!
SIBLING OUTFIT #1

On Blake: Up, Up & Away T-shirt and Stylish Shorts in Mustard
On Nakayla: Tank Flare Dress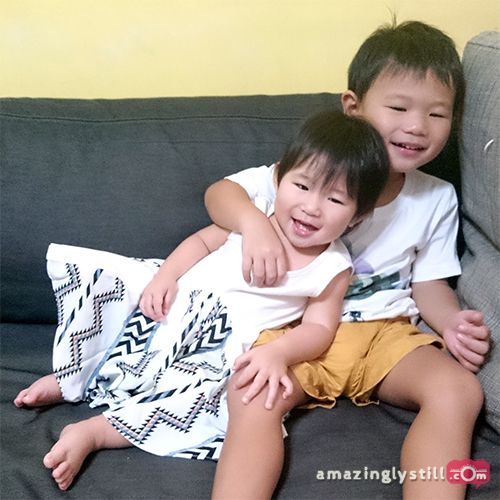 These outfits are really casual, and the children love it! They have since wore this 'sibling attire' twice – reunion dinner at the grandparents' house, and when I met up with my fellow MICE mommies last week!

The t-shirt had Blake going, "Look, Mommy! B is for Blake!"
Psst… This t-shirt requires no ironing!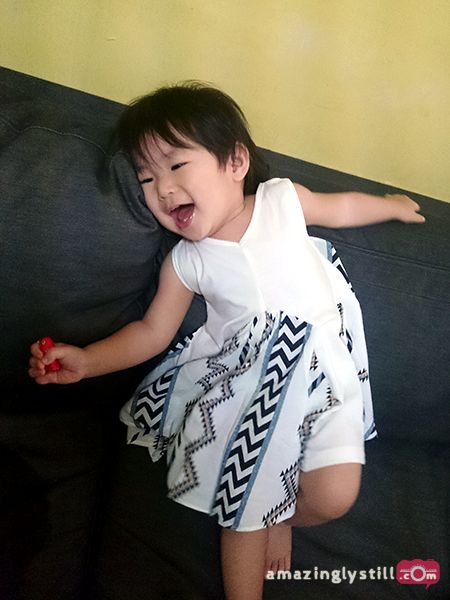 I love this dress so much that I took one size bigger and got it altered
cos Nakayla's size was out of stock!
SIBLING OUTFIT #2

On Blake: Short Sleeve Denim Shirt and Stylish Shorts in Mustard
On Nakayla: Front Pockets Mustard Dress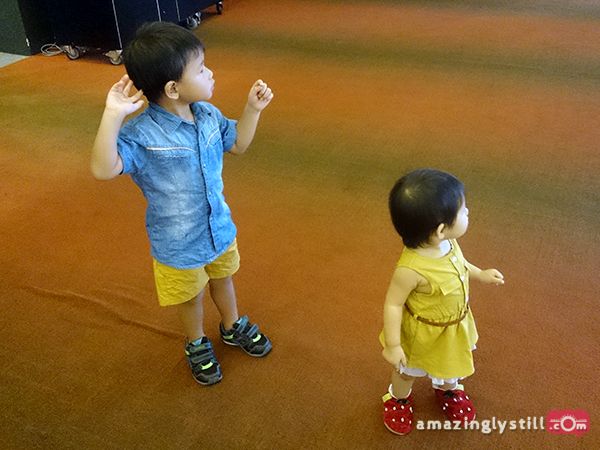 This second set of clothes are slightly more formal, and a little more "ranger" like with a twist – a denim and mustard kind of twist! Hehe.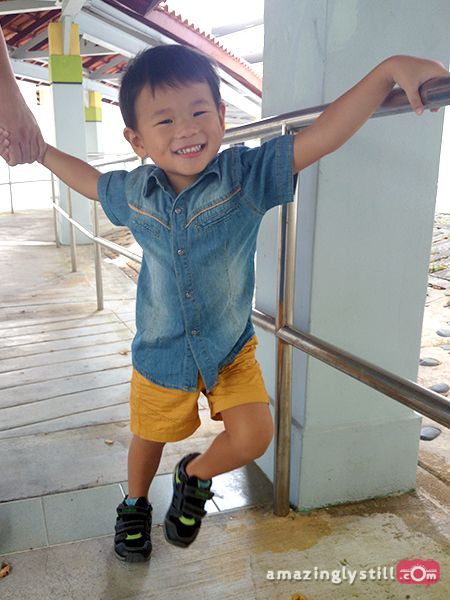 I don't usually get collared shirts for Blake, cos he's so active. But when Cheryl, the owner, suggested getting one of the denim shirts for him, I fell in love with this shirt! Surprisingly, Blake got really excited when he saw me take this shirt out for the first time. He actually went, "Mommy, can I please wear this now?" It's not just me! Hehe.
Nakayla adores this particular dress. I know because she kept twirling in it and didn't want to take it off! I like how this dress is a nice change from her usual girly coloured dresses, but the girly essence is not lost with the little white lace peeking out from below. This dress also received many compliments from family and relatives when we had another round of Chinese New Year gathering! They were pretty amazed that the dress came with a belt too. Haha!
I love the clothes from Privi Kids so much that I went on to buy a couple more for the children! Blake's outfit from this year's "Nautical Theme" is from Privi Kids! But I paid for it, ok? 😛
And to spread the love, here's a discount code for all my readers!
Enter 'amazinglystill10' when carting out to enjoy
10% savings from any regular priced purchases.
Valid till end of March 2014
THAT'S NOT ALL!
I have a giveaway too! Hehe. One lucky winner will ONE outfit of their choice! To win yourself an outfit from Privi Kids, simply follow the instructions below. Remember to click on the green button after you have completed each option or your entry won't be recorded!
Giveaway Terms and Conditions:
1. Open to all with a Singapore address
2. Winner's choice of outfit is limited to either a dress, or a top + a bottom, or a set, from their respective sections on Privi Kids
3. Giveaway ends midnight of 26 February 2014
4. Incomplete entries will be disqualified
5. One winner will be randomly picked and announced on my Facebook Page by 28 February 2014
6. This giveaway is in no way sponsored, endorsed or administered by, or associated with, Facebook
Disclaimer: We received a few sets of clothes for Blake and Nakayla for the purpose of this review and giveaway.