For our 3rd wedding anniversary, back in 2008, I cooked this – Fusilli Mushroom Cream Sauce Pasta with Pan-fried Chicken, topped with bacon bits for dinner. I tend to cook only on special occasions back then, and I only ever cook westernized meals. I am just hopeless when it comes to cooking Asian food.
Just looking at this is making me hungry. I ought to cook more for the family. My heart is into it, but the body is reluctant. Haha!
* * *
Have an old post that has yet to be published, and still in the draft folder?
Don't know how a super backdated event you wish to write about can fit into your current up-to-date life?
Fret not! Simply join the Flashback Friday linky and share your Flashback posts with us by grabbing the code below and adding your blog post's URL at the bottom!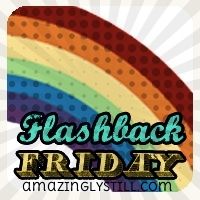 Linking up with: