1 June 2013: An exciting night for me cos I got to play dress up, and head into town (well, sort of) with my parents and elder sis! And we're headed to the last kind of place most children will want to be at with their parents – a bar! Ok ok, it's a cafe too, but you get my drift.
And the reason behind this night out with my parents and elder sister? My brother-in-law, Nelson, was launching his second album, Kyrie Eleison 求憐經!
Nelson's album launch was held at Hood Bar and Cafe over at Bugis+. I've never been to an album launch event before, so I was pretty excited and totally did not know what to expect. And did I mention that I got to dress up that evening?
Anyway, let's skip the boring waiting part (which was actually quite fun, cos I was watching people play darts), and straight into the party! For over an hour, Nelson performed songs from his first and second albums. I even recognized the song, Baby, which he wrote for my sister for their wedding day!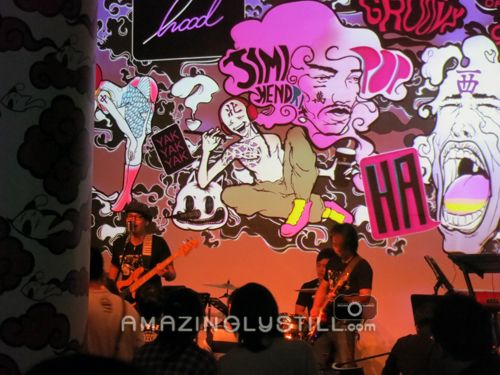 We sat at the back, on the patio with bean bags, as seats in front of the stage were reserved by his fans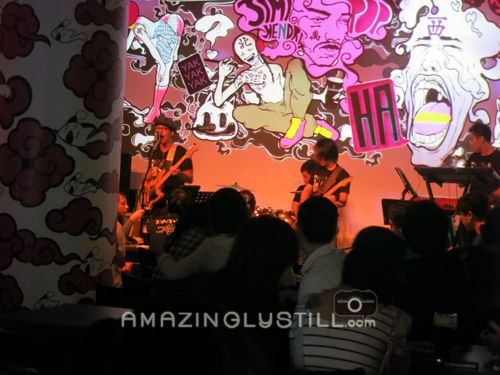 Yup, that's my brother-in-law, Nelson!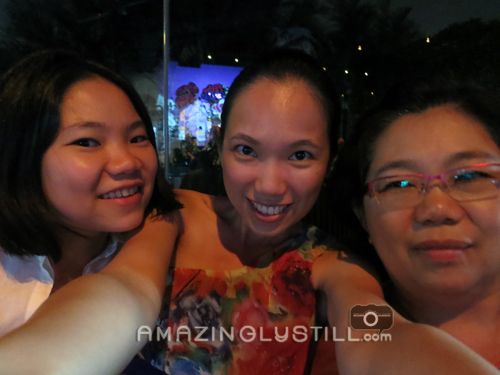 With my sis and mom!
I can never get a nice selfie taken when I'm in the middle of the group!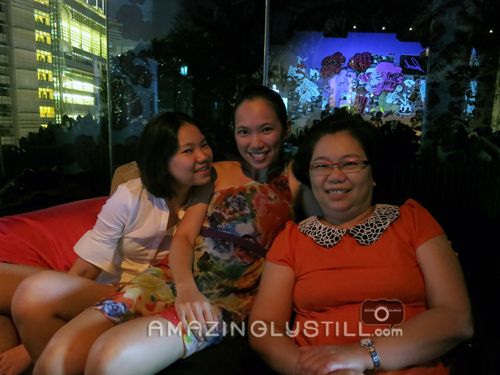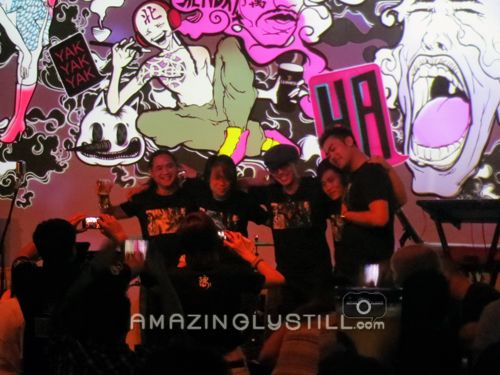 Nelson and his band
The event was a simple and intimate affair. It wasn't a specially booked event where only invited guests were allowed, which I thought was really smart! It's a great way to gain new fans! And as Nelson was performing, I could see people walking to the counter to purchase his albums, opening them up straight away. It's amazing to see people supporting local talents and artistes!
The night ended early for my parents and me, as I had to head home to my babies, and my parents had to pick my younger sister up from bowling.
Back home, I got Sean to take a couple of photos of my outfit for the night, cos I was told I looked awesome for a mother of two! Way to compliment and make a girl's night! 😛

When my dad saw me in this, he told my mom, "She wear like that, not scared cold?" Haha.

Another one, just cos I want to 😛

Blake saw me take a couple of photos and wanted in on the action too!
He held the phone up and said, "Say cheese! Click!" Haha!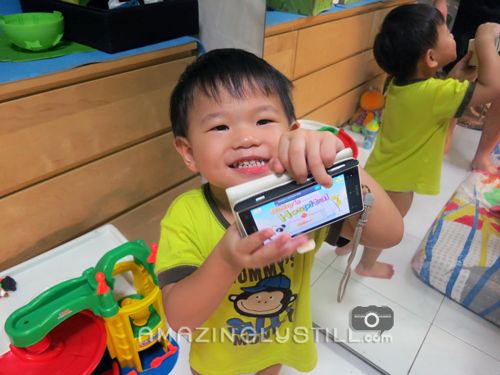 And that, was the best start ever to the month of June 🙂
* * *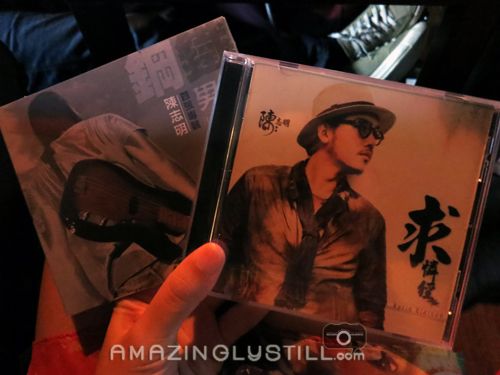 If you wish to purchase either or both of his albums, you can order them via his website, www.chenzhiming.sg
And earlier, I mentioned that he wrote a song for my sister for their wedding? Here's the music video!

Singapore Wedding Music Video | Baby | Nelson & Clara from Vocare on Vimeo.
Psst…
the girl in the video is not my sister, as this was all done in secret – even we were kept in the dark about it!
I found the following video while looking for the above. Haha.
To watch Nelson perform live, you can visit him at these locations in the evenings:
Acid Bar – Monday and Saturday
Beer Market @ Clarke Quay – Wednesday
Hood Bar and Cafe – Thursday and Saturday
Hosted on the Patio – Friday
Paulaner – Thursday
Personally, I've been to Hosted on the Patio to watch him perform prior to the album launch, during two of the nights out with my sisters, and I really like the vibe there – very relaxing. It's also a place where mommies and daddies can chill out with their babies! Ample parking space too! The others weren't quite my scene, so I skipped them. Hehe.