One of the rare times Sean applied for leave in the middle of the week. So happy that he did cos we got to spend a little couple time together (with Nakayla tagging along) at the beach! Yes, it was also Nakayla's first trip out to the beach! Just like Blake's first trip to the beach, Nakayla didn't play with the sand. Haha.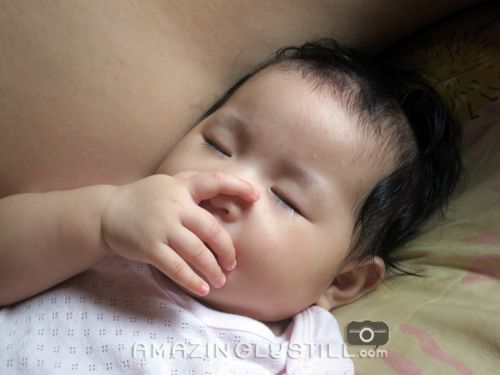 Sleeping snugly next to daddy after drinking her milk

"What are you doing taking photos so early in the morning, Mommy?"

"We're going out?"

At Beach Cabana

Snacked on some yummy free food, thanks to a voucher! Hehe.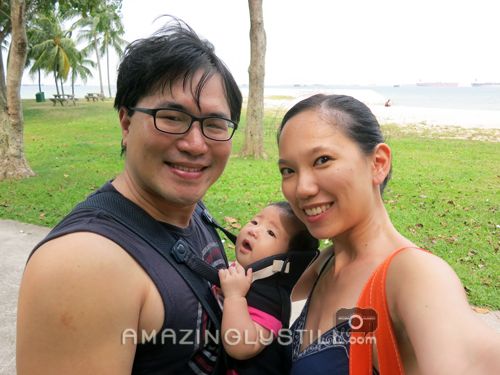 Now I cannot wait for when Nakayla goes to school too, and the husband and I can spend some real couple time with each other on weekdays! Hehe.