Hitting the pause button on Flashback Friday to celebrate Singapore's 48th birthday!
To celebrate our nation's birthday this year, I made Red Velvet Cookies with White Chocolate Chips! Apt, right? 😛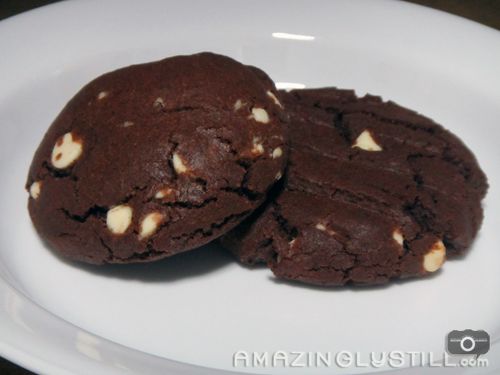 Alright, so my cookies didn't turn out to be very red cos I didn't use a lot of food colouring. Haha. But I love how rich and cake-like the cookies turned out!
Here's wishing everyone an amazing long weekend and,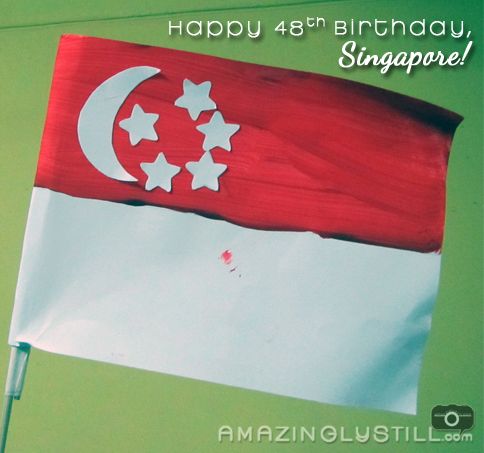 Blake made this in school!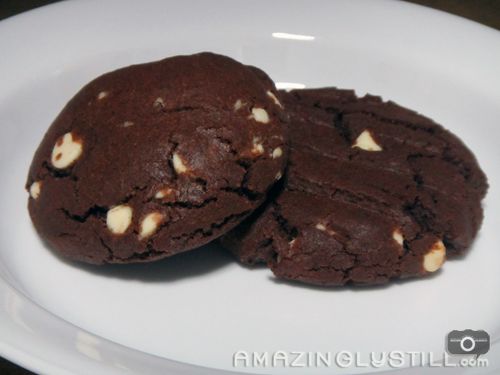 Red Velvet Cookies with White Chocolate Chips
2013-08-08 22:13:06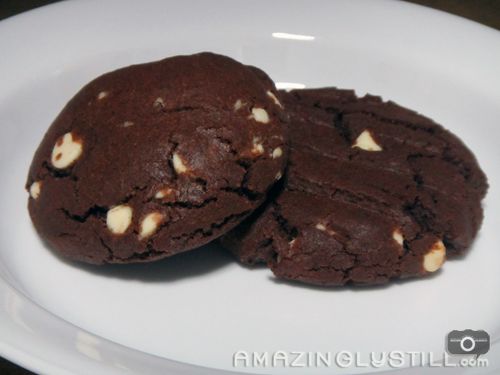 Ingredients
100 grams of butter, at room temperature
⅓ cup castor sugar
½ cup light brown sugar
1½ teaspoon red food colouring
1 large egg
1 teaspoon vanilla extract
1½ cups flour, sifted
1 teaspoon baking soda, sifted
a pinch of salt, sifted
⅓ cup cocoa powder, sifted
¾ cup white chocolate chips
Instructions
1. Pre-heat your oven to 180°C and line a tray with baking paper
2. Cream the butter and sugars until light and fluffy using a mixer
3. Sift the flour, baking soda, salt and cocoa powder into a large bowl. Set aside.
4. Add the food colouring and mix on a medium speed to combine
5. Add the egg and vanilla, mixing well until combined
6. Fold in the dry ingredients with the wet ingredients gradually until thoroughly combined
7. Add the white chocolate drops and gently fold in the white chocolate chips until they are evenly distributed
8. Scoop the mixture up with an ice cream scoop and place them on the baking paper
9. Bake for 10-12 minutes or until baked through. Toothpick inserted should come out clean.
10. Leave on baking tray to cool before transferring to cooling rack
Notes
★ Sugar levels can be adjusted between ⅓ and ½ cup, depending on how sweet you like your cookies to be
Adapted from Baking Makes Things Better
Amazingly Still http://amazinglystill.com/
Linking up with: