Yesterday marked our 8th wedding anniversary. We didn't have anything special planned cos I had to bring Nakayla to KKH for a follow-up, but things went so smoothly that there was more than enough time for me to head over to the husband's work place to have lunch together.
This impromptu lunch date became our mini celebration of some sort. We decided to try something new. We went to a cafe that served Turkish cuisine – Arkadas Cafe.

Adana Kebab – Mix Lamb and Beef (Choice of Butter Rice or Pita Bread)
Tender and flavourful, the mix lamb and beef kebab goes absolutely well
with the Pita bread. Delicious!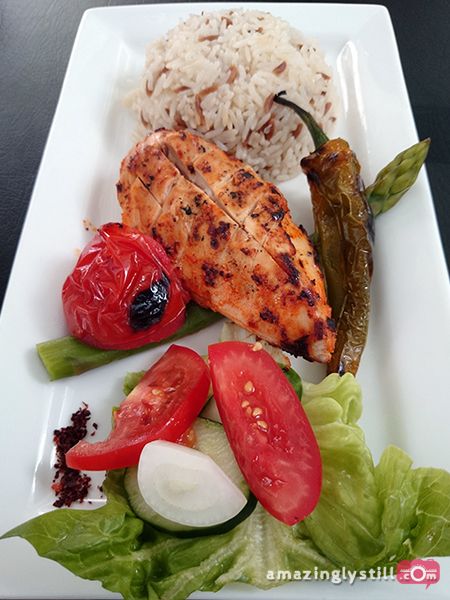 Grilled Chicken Breast with Asparagus (Choice of Butter Rice or Pita Bread)
The chicken breast was moist, and from the taste of it, very well marinated.
Having it with the butter rice was just awesome!
I am so in love with these two main courses, and I think we picked our sides (or rather, carbohydrates) really well! I don't know how it will fair had we chose the other sides to pair with the main courses, but I do know that the above combination compliments the meat very well.

Would've been perfect if Blake was in it too…

And that marks our 8th year together as a wedded couple.
Linking up with: