Christmas is a month away, and I have something special to share with everyone!
Some of you might have already know that I have a hobby-turned-business, dabbling in the world of customized party favors. And recently, the entire business underwent a complete revamp (complete with a new name), and now, we're ready to kick-start from scratch again!
And today, I'm officially launching my not-so-new venture, Party Favors Singapore!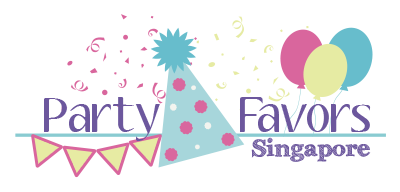 And along with this introduction to everyone is a giveaway!
These pillow boxes were specially created by yours truly to celebrate this season of giving, and for this giveaway. And yes, each box will contain a surprise inside! There are a total of 4 boxes to be given out to 4 different addresses 😀
To participate in this giveaway, simply follow the instructions below to gain entries.
WINNERS UPDATE!

Congratulations to our FOUR winners of this draw!

Carol L. – Snowman
Debra L. – Christmas Tree
Robert S. – Red nose Reindeer
Angeline S. – Santa Claus
P.S. There's one entry you can do every day!
Terms and Conditions:
1. Only open to participants with a valid Singapore address.
2. Entries that do not fulfill the requirements stated will be disqualified without notice.
3. Giveaway starts on 25 Nov 2013, and ends on 30 Nov 2013 at 0000 hours.
4. Winner will be announced on this post on 30 Nov 2013. Any further updates will be on my Facebook page.
Disclaimer: This is my own start-up company, and I'm holding this giveaway in conjunction with the official launch. So please give me all the support you have! Head on over to Party Favors Singapore's Facebook Page and 'LIKE' us! 😀