Midnight Launch of Transformers 4 Age of Extinction Toys
In case some of you haven't noticed, Blake is a huge Transformers fan. Nakayla is quite fond of them as well, but definitely not as much as Blake. I have no idea how it all started though, cos the next thing I know, the husband bought these four Transformers for him (and many more after).
So when I found out that there was going to be a Transformers toy launch from Winston, I showed it to Sean and we were all set to go – even if it means dragging the children out late in the night, and staying out till past midnight for the launch.
We arrived before the midnight launch, and the children went nuts upon seeing all the toys around them. There was absolutely no way the children will throw tantrums with so many things to distract them!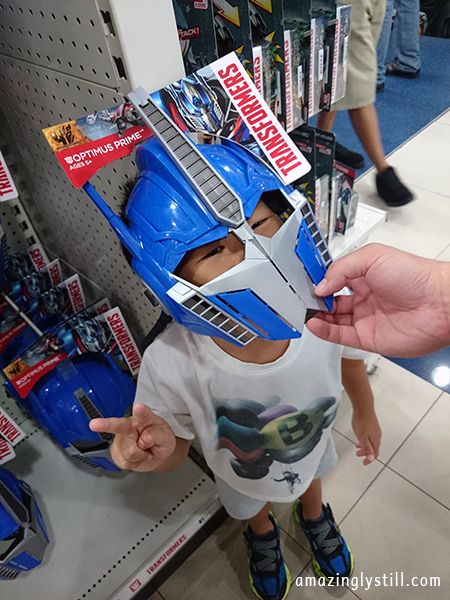 Just as we were browsing through the various sections in the store, we heard over the PA system that… *gasp*… Optimus Prime and Bumblebee will be making their way down to take photos with their fans! We quickly rushed over and Blake was in awe!

Blake: "Must be cool in front of them!"
Blake didn't actually say that.
We went back to queue up a second time because Blake said he didn't managed to talk to Optimus Prime and Bumblebee, and he really needed to speak to them. And so, we did.
When it reached our turn again, Blake quickly turned to them to speak, but words failed to come out. I guess it happens to anyone who's suddenly face-to-face with their idol. I know I was! Twice!
So instead of talking, we asked if Optimus Prime and Bumblebee could shake the children's hands, and they obliged! 😀
And soon, the time has come. It was the countdown to the toy launch!
At this point, the husband and the boy got separated from me and the girl with the sudden influx of fellow Transformers fans. I had no idea how to locate them, then I saw this. Haha!
After most of the crowd dispersed and ran off to make payment for the newly launched toys, we took our sweet time to explore. And then, KA-CHING!

The husband bought these for the boy and girl.
With four new Dinobots to add to Blake's current collection, the only Transformers we're in dire need of (for now) is this…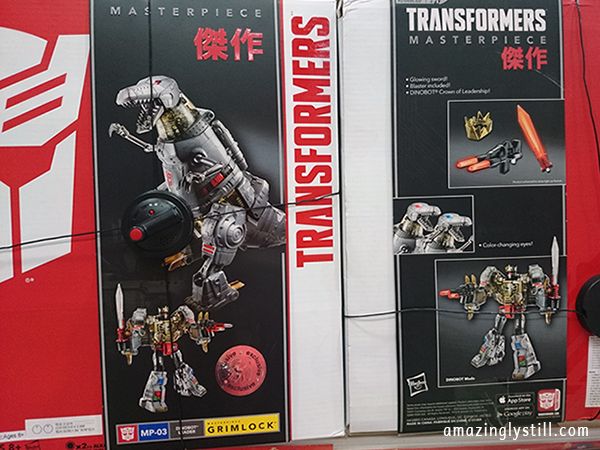 Dinobot King, Grimlock!
Perhaps someone might want to get it for Blake for his upcoming birthday? Anyone? 😛
Note: This is not a sponsored post. I attended the launch together with the rest of the public. Yes, this event was open to the public. I'm just documenting down the time my boy met his idols for the very first time.