It's been a week since my birthday has come and gone.
And for the first time ever, there's a public holiday in July, on a Friday, AND IT WAS ON MY BIRTHDAY! I'm pretty sure those who followed me on Facebook would've known that by now. Hahaha!
While I had been really excited about all of that, we didn't really make any special plans for the long weekend. We just went about our usual routine.
We did, however, get some cupcakes the night before to have a mini celebration!
The actual day saw me sleeping in and waking up to my favourite fishball ball kway teow (dry, no chilli, no vegetables) and soy bean milk! Yay! The husband sure knows what my stomach desires. Hahaha!
After resting for a bit, where Nakayla and I watched the boys play their game, I went to pick my birthday cake up – a tiny 300g cake that I decided to get on the whim. It's the perfect size for our little family. Haha!
We didn't cut the cake till late though, cos we got a little too carried away playing games… But we managed to cut the cake before midnight! Haha!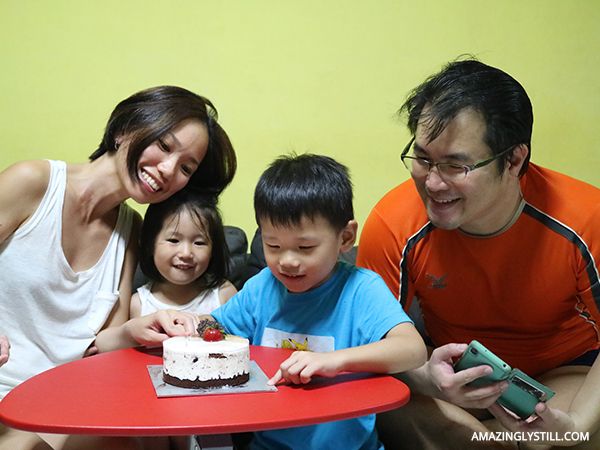 Blake said it was his birthday, so he cut my cookies and cream cake instead of me…
I'm crazily in love with the remote that came with the EOS M3 my mother got me for my birthday. No more running back and forth setting self-timer!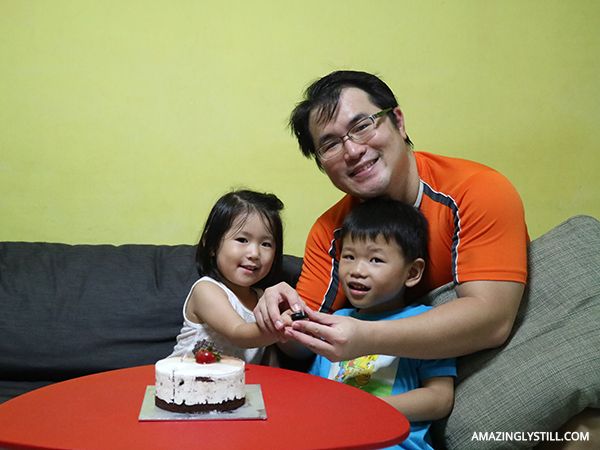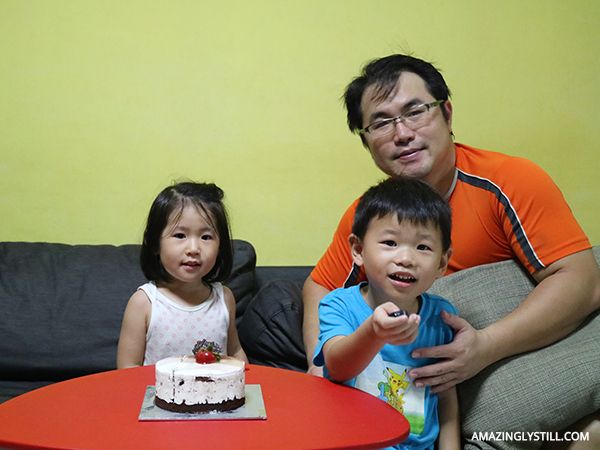 Clearly, I'm not the only one who loves the camera remote!
The following day, we started the day slow (I got to sleep in again!) and made our way to City Square Mall for ZooMoov's Prop Party! Haha. I think I looked forward to this more than the children. I honestly couldn't wait to zip around the mall in those furry mechanical animals! Haha!
From painting activities to taking photos with the props, the children had quite a jolly good time!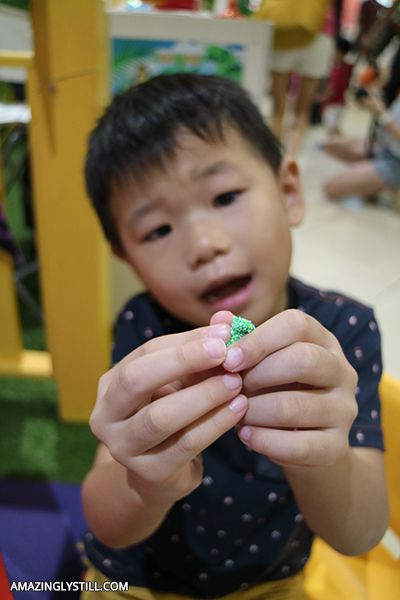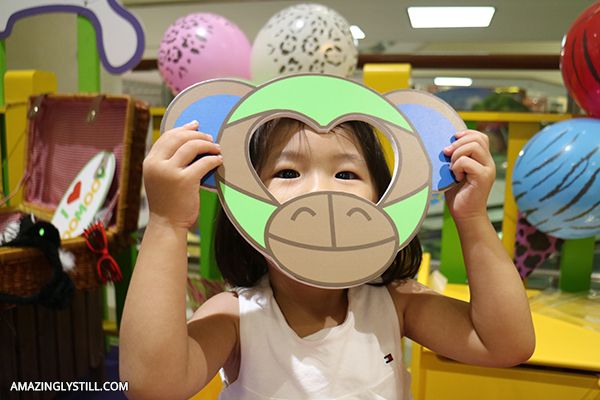 The highlight was, of course, the rides around the mall! Weeee!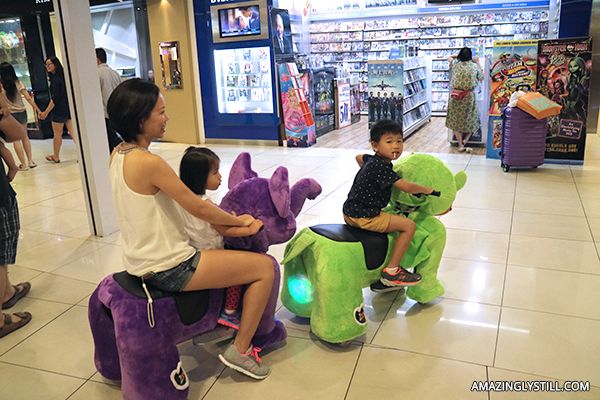 That marked the end of the birthday celebrations for me as it was back to the daily grind on Sunday. It was a pretty good holiday-cum-birthday long weekend, if you ask me! I did have my husband and children all to myself, all weekend long! 😀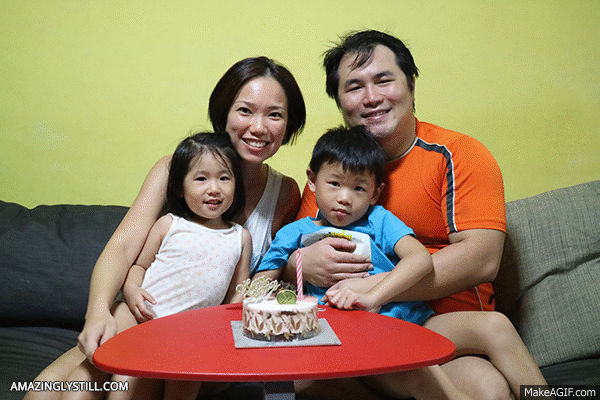 P.S. 11 years ago today, Sean and I went… in terms from our time… steady. Haha!

I love you, dear 😀