Sponsored
Kicking off this month's exciting SG50 August Giveaway is Munch Munch!
Munch Munch is the brainchild of Ken, who loves all things old school. He is passionate about preserving traditional snacks, toys and games for future generations – from the 'Piah' (biscuits) to the 'Kacang and Keropok' (nuts and crackers), the 'Pok Zui' (soft drinks) to 'Masak Masak' and many more… He pretty much covered everything one can find at any 'Mama Shop' during my years of growing up and that is mad love for me!
And for SG50, Ken specially put together the Munch Munch Travel Survival Kit for us!

Munch Munch Travel Survival Kit
Consisting of delicious old school snacks and candies like my personal favourites Ice Gems, Ovalteenies and Ring Pop (!!!) as well as toys and games from my yesteryears such as Country Erasers (who want to challenge?) and Pick-Up Sticks (seriously, who want to challenge?), this is pretty much my entire childhood in a box!
Here's a fun fact. Most girls grow up dreaming about having a spouse, being proposed to, then getting married, right? Well, I used to dream of being proposed with a Ring Pop. So romantic, right? Haha!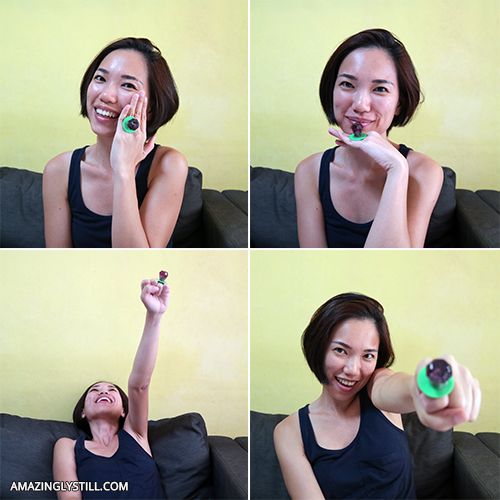 And when I'm not daydreaming about my fairy tale happy ending, I'm saving the world as a Planeteer!
~Earth, Fire, Wind, Water, Heart! By your powers combined, I am Captain Planet!~
Haha! Such fond memories the Munch Munch Travel Survival Kit holds for me!
Besides the survival kit, Munch Munch has also prepared a mysterious pack of goodies – the Tikam Tikam Surprise!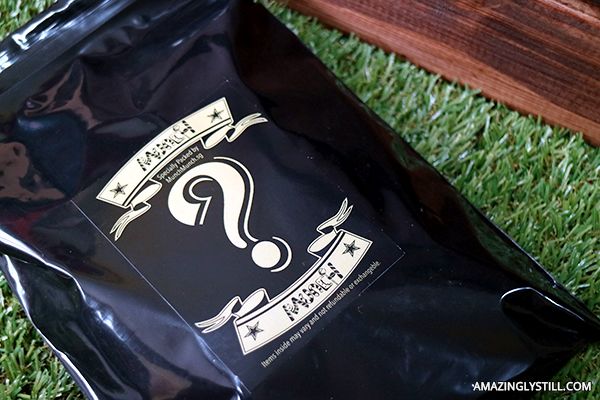 What's in this bag? Nobody knows! That's the beauty of the Tikam Tikam Surprise!
Just in case you're not familiar with the term 'Tikam Tikam', it's a game people from yesteryears used to play. To participate, you purchase a lucky draw ticket at 5¢ and you stand a chance to win a mystery prize! The Tikam Tikam Surprise may not be an exact replica of the game, but the excitement of what this mysterious bag holds is equally exhilarating!
And this is probably the part you're all waiting for… *drum roll*
MUNCH MUNCH GIVEAWAY!
Thanks to awesome people at Munch Munch, I have FIVE SETS of Munch Munch Travel Survival Kit + Tikam Tikam Surprise to giveaway!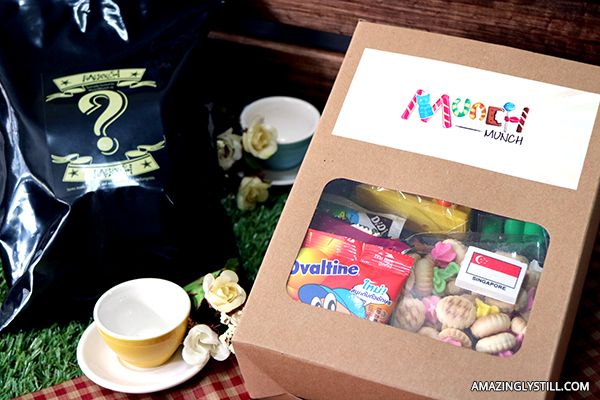 To win yourself a set of these old school delights, all you'll have to do is simply follow the instructions in the widget below. Good luck!
Munch Munch Giveaway Terms and Conditions:
– Giveaway ends 5 August 2015, Wednesday 2359 hours (Singapore time)
– Limited to one winner per household
– Winners must be in Singapore
– Winners must be able to self-collect the prizes (There'll be a mass meet-up on a weekend somewhere in town. Details will be provided to the winners.)
– Winners will be selected by 10 August 2015, Monday
– Incomplete or invalid entries will be automatically disqualified without notice
– This giveaway is in no way sponsored, endorsed or administered by, or associated with, Facebook
– Winners will be contacted by me directly (So please make sure you fill up the correct details in the contest!)
– All personal details provided in this contest will be kept confidential.
– We may or may not announce the winner(s) on our social media platforms. Permission will be seek from the winner(s) first.
– We reserve the right to amend the terms and conditions without prior notice
* * *

Winners have been selected and emails have been sent!

Thanks to everyone who participated 😀

* * *

Munch Munch
Connexis
No 1. Fusionopolis Way,
Connexis #B1-23
Singapore 138633

Operation Hour:
Monday to Saturday
11:00am – 8pm
The New Chinatown Point
133 New Bridge Road
The New Chinatown Point #B2-03
Singapore 059413

Operation Hour:
Monday to Sunday
10:30am – 9:30pm
Do visit their website for more information.
Disclaimer: We received the above items for the purpose of this review and giveaway.