Media Invite
On Saturday, I went for my first solo 5km run at The Make A Difference Race.
Also a first – packing ultra light. Everything I needed was packed into my arm pouch – including an extra plastic bag to carry the race entitlements home!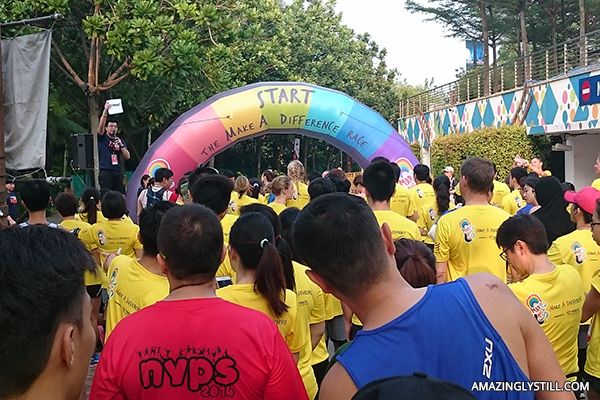 At the starting and finishing line!
We started the race with 3 wrist bands and at every kilometer throughout the 5km route, we collected another wrist band to mark our achievement, and by the end of the race we would have a rainbow for wrist bands!
The collection of bands at the different points reminded me of my school days, where we ran around the school hall for our fitness test and had to collect rubber bands to ensure we ran the full 2.4km. How nostalgic!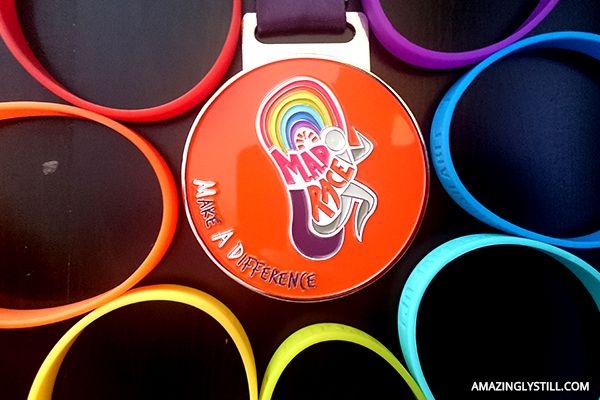 Thinking back, the collection of wrist bands throughout the race and the reason of behind the race, made it really meaningful.
Coping with depression is a difficult journey, whether as a sufferer or is a loved one of a sufferer. It's not easy at all. However, with encouragement along the way, it just might ease things a little. I liken the wrist bands to the encouragement needed. It's a little perk-me-up on the tough journey.
For us, when we're done with the run, we see a rainbow on our wrists. For the sufferers and their loved ones, their rainbow may not arrive so soon as they sail through the stormy seas. But their rainbow is waiting for them at the end of the storm. I'm sure of it. We all just need to be kinder and more understanding towards them during this period. Together, we can all do our part to help sufferers walk out of depression!
* * *

Shoutout to Klessis, Isaiah and Andy for letting me join their families during the run!
It's always more fun to run with friends 😀
Disclaimer: I was invited by TOUCH Community Services to run in The M.A.D. Race.