Sponsored
Over the weekend, we went shopping at PONEY! And I must say, the shopping trip was a welcoming treat as it's been a while since we took the children out specifically to shop for clothes. I usually do the shopping on my own. It's a great way to de-stress!
And because it's been a while, we kind of forgot how much of a fashionista our little girl is. Just like our last shopping trip, the moment she walked into the store, her radar for clothes went off and she immediately picked out a set.
Besides remembering how much she enjoys shopping and picking out her own clothes, we also discovered that her taste in clothes have changed. Nakayla now prefers shorts and her dresses to be short. As for maxi dresses… in her own words, "It's too big for me!" Haha! What a far cry from the last visit!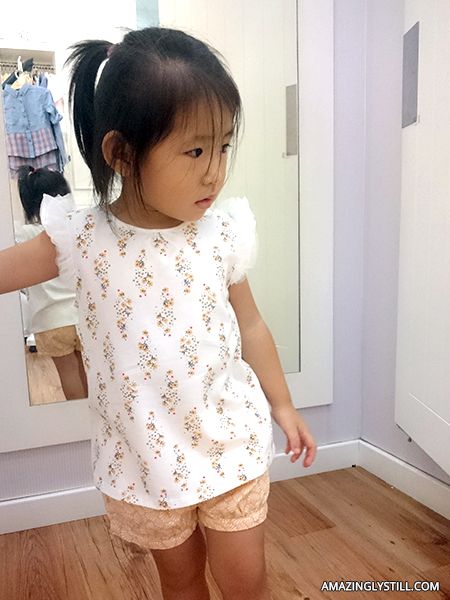 She fell in love with this set from the Spring Collection instantly
Blake, as usual, would rather play with the toys that were available in the store than to follow me around to pick out his clothes. He even tried to say 'No' to every piece of clothing, thinking that by doing so, he wouldn't have to leave the table of toys and head to the changing room with me.
That is, until he saw this particular pair of shorts from the recently launched Autumn collection.

Quack! Quack!
Blake loves birds, ducks in particular. When I saw it, I knew immediately that he will like it. And sure enough, his eyes lit when I showed him the ducks and he finally said, "Yes!" Knowing that I won't be taking him into the changing room, he started to look at the pieces I bring to him a little more carefully and made his choices.
And if you're curious what the children got in the end…

Of all the seasons' collection available in store, Nakayla picked Spring as her choice!

Blake had a good mix of clothes from the Spring, Summer and Autumn collection 😀
Ending this post with a series of photos of my little supermodel-in-training. Nakayla wanted to take some photos with her new dungaree dress, and it's just too cute not to share!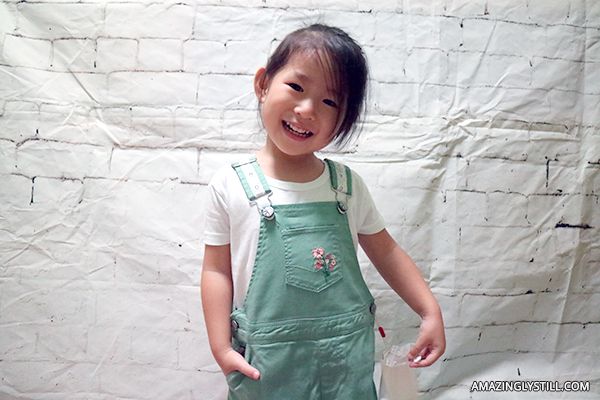 * * *
PONEY is celebrating their 23rd birthday!
In celebration of their 23rd birthday, PONEY has two very exciting news to share!
First up is the store wide discount of 23% on regular priced items, and special deals for selected pieces going at $23.90 each!
And if you can't make it down to the stores, fret not! PONEY is now available at your fingertips here!
Disclaimer: We received shopping vouchers from PONEY for the purpose of this blog post.