The title sounds pretty serious, yet it's anything but! I promise!
I'm not sure if any of you noticed, but towards the end of 2015, more and more people are coming out to say the photos presented on their social media is pretty fake because it took them more than a few snaps (some took more than 50!) to achieve the results as seen in their photos, coupled with edits and filters. They then proceed to show you all the earlier photos that didn't make the cut – Some of which I thought were much better than what they chose in the end!
I'm guilty of taking multiple snaps too, which got me thinking…
Instead of taking photos over and over again to get the perfect photo to represent our perfect lives on social media, let's post at least one first snapshot a day!
It's not too much, right?
After all, with children, it's really difficult to take the perfect photos. They don't exactly have the patience and attention span to give anyone the perfect shot we want so badly.
I mean, just look at our last family photo of 2015…
So for 2016, if there's any resolution for me to keep this year, I'm going to post at least one first snapshot a day on my social media, just to keep things a little more grounded and light. After all, we don't always get a second shot at most things in life!
* * *
Join me on Facebook and Instagram for this little 2016 project! Remember to include #DailyFirstSnapshot to your photos, and keep the posts public, so that I can see all your beautiful first snapshots 😀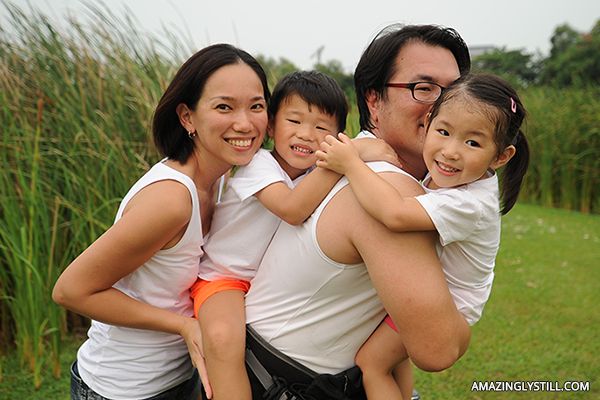 The first snapshot in this pose from our 2015 family photoshoot.
Completely unedited too, except for the watermark.
Would've been perfect if we could see everyone's faces and looking at the camera!