Sponsored
A little more than two months back, I was invited to the catalog launch for Bloom & Grow.
There were many cute and handy items on display that day. So much so that I didn't know where to start when I first stepped into Jimmy Monkey Cafe, where the catalog launch was held. The sheer amount of cuteness in one place is pretty mind blowing.
Couple that with all the mommies gathering around to chit-chat and catching each other up with our lives, I was overwhelmed, to say the least.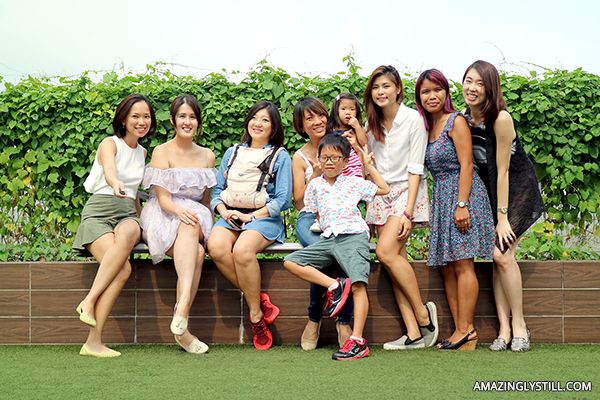 How can a group of mommy bloggers gather and not take a group shot together?!
Naturally, there will be certain items that will stand out more than others. And here are the ones that got my attention!

Eco-friendly foldable cardboard toys and puzzles from Krooom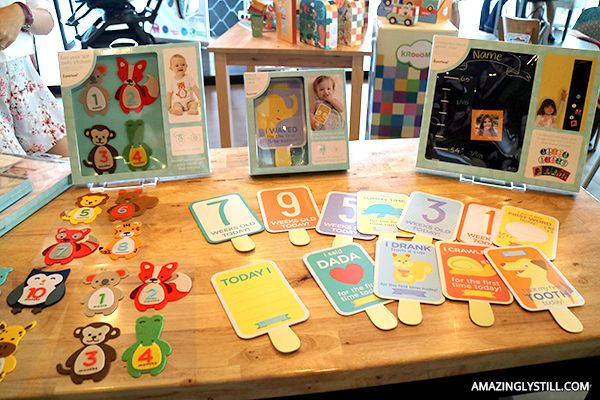 Pearhead's first year felt belly stickers, baby's milestone cards,
and chalkboard decal growth chart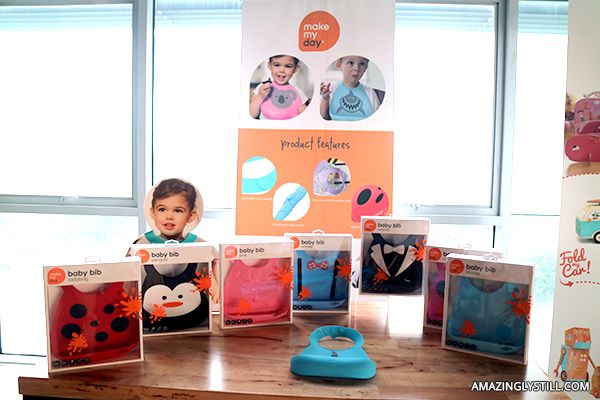 Make My Day baby bibs in various designs

Skip Hop zoo snack cups, take-along nightlight, bags…

and the many toys from Skip Hop!
When the event came to a close, I received a gift hamper from Bloom & Groom – consisting of various products from Skip Hop lunch bag, insulated cups, plate and bowl, as well as Nuby's toothbrush + toothpaste set.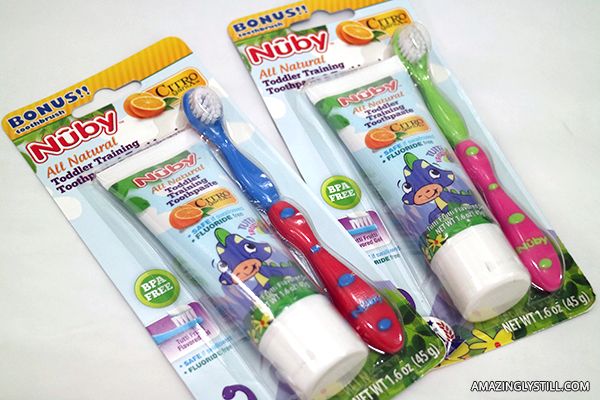 When the children first set eyes on the toothbrush + toothpaste set, they were extremely happy as it was the only item (or two) that came as a pair. They didn't have to make a choice over who takes what as it was clear as day which set belongs to who!
On the first night they used the toothbrushes, Blake proudly exclaimed that he loves the toothpaste as it wasn't "spicy" like the one they were using before. Nakayla echoed the same sentiments and both of them were smiling away while brushing their teeth that night!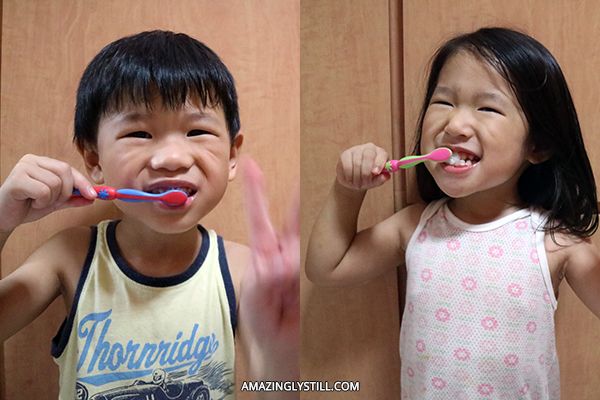 However, after two nights of using their Nuby toothbrushes, I noticed that the bristles were worn out. The last time this happened to the children's toothbrushes, the toothbrushes were used for about a month. Needless to say, I was disappointed.
The toothpaste still rocks though. The children are still using it, and soon I'll have to head out to buy new ones. Now, if only they were sold individually…
* * *
Bloom & Grow Giveaway!
The lovely folks over at Bloom & Grow is giving away a $150 gift hamper to one lucky reader! The items in the hamper is a mystery but be sure that it'll be a whole lot of fun and cuteness for your little ones!
To participate, simply follow the widget below. Good luck!
Bloom & Grow Giveaway Terms and Conditions:
– Giveaway ends 14 January 2016, 2359 hours (Singapore time)
– Limited to one winner per household
– Winners must be in Singapore to self-collect the gift hamper
– Winners will be selected by 17 January 2016
– Incomplete or invalid entries will be automatically disqualified without notice
– This giveaway is in no way sponsored, endorsed or administered by, or associated with, Facebook
– Winners will be contacted by Bloom & Grow (So please make sure you fill up the correct details in the contest!)
– All personal details provided in this contest will be kept confidential. Only details of the winners will be shared with Bloom & Grow to facilitate the collection of prize.
– We may or may not announce the winner(s) on our social media platforms. We will seek permission from the winner(s) first.
– We reserve the right to amend the terms and conditions without prior notice
* * *

The winner has been selected and email have been sent!

Thanks to everyone who participated 😀
Disclaimer: We were invited to the catalog launch event and received a gift hamper for the purpose of this review.