After filling up our tummy at Sand Bar, we were re-energized and ready to kick off the final stop of my birthday celebration – Skyline Luge!
This is the one unspoken activity that we must go for whenever we visit Sentosa together. And through years of playing and our many visits, their tagline of, "Once is Never Enough!" rings true every single time we're there!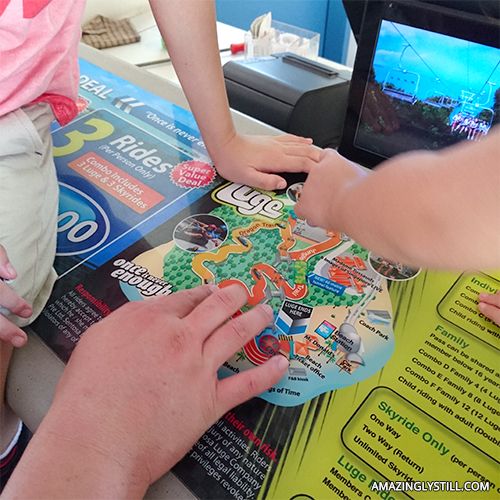 Skyrides are the best for photo-ops!

Mad love this shot
One scary incident did happen though.
When we were getting off the luge and making our way to join the queue for another round, this guy comes racing through the lane we were exiting from. I saw him at the corner of my eye, grabbed Nakayla and jumped to safety. Just in time too, cos when I turned back, I saw him crashed into the luge we were in, cross the stop point and crashed into the rest of the luge at the back. He was just two steps away from us.
My heart was pumping so hard. I couldn't believe what just happened or imagine what would've happened if I hadn't seen him coming in so quickly and reacted. Thank goodness we, staff included, all managed to move away in time and nobody was hurt!
The staff present in the area who witnessed it all got pretty worked up about it and scolded him for not observing safety rules, chiding him for playing ignorant (He claimed he didn't know it was the end of the route… Like seriously?). One of them even told him, "You almost ran into the them (us). You could've hurt them really bad and you don't even bother to say sorry!" I looked at him and was waiting for an apology. Nothing came. Instead, the staff were the ones who apologized and asked if we were okay.
I'm not sure what happened to that guy in the end, but it sounded like they have barred him from playing further.
I'd like to take this chance to thank the staff at Skyline Luge for their concern and for not hesitating to reprimand anyone who flout safety rules!
We weren't about to let that one incident spoil our day, so we continued to play to our heart's content!

Blake… Haha!
Getting on the skyride and luge never fails to bring a smile to our faces, and I'm so happy we have this wonderful activity we all thoroughly enjoy together!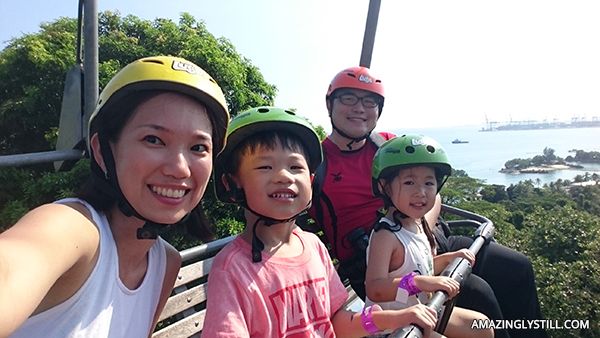 Can't wait to be back again!
Disclaimer: While I received tickets from Skyline Luge (they found out it's my birthday!), this post was provided on a voluntary basis (scary incident, must note it down!).