Ever since our first family photoshoot back in 2014, some kind of tradition was born into our little family unit. I say some kind of tradition because I'm probably the only one who cares about this and will drag them with me to get a family photoshoot done. Haha!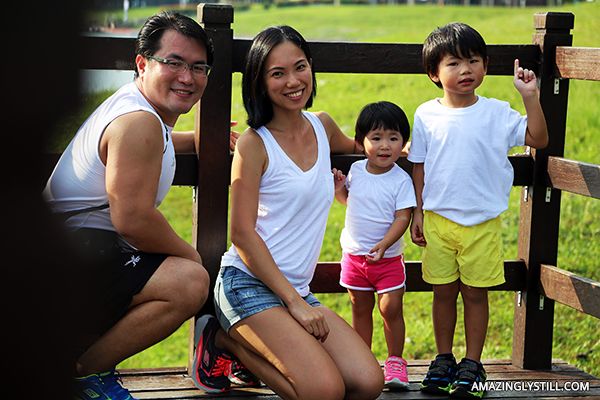 The annual family photoshoot started with this!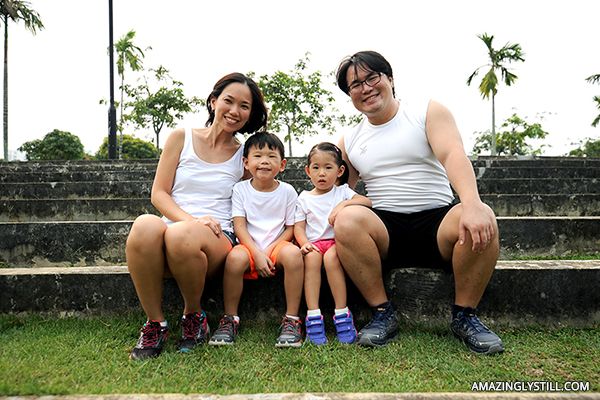 Followed by this!

And here's this year's!
More often than not, the hour long family photoshoot will start with everyone feeling good and end up with someone or more in tears due to the heat, the frustration of having to pose over and over again or just by the sight of having another camera pointing at them non-stop.
This time round, however, both children were screaming away half way through the session because of the massive amount of mosquitoes at Fort Canning Park! We probably smacked and killed like 8-10 mosquitoes off each child! The mosquitoes moved really slow for some reason, making them easy kills.
It was a horrifying ordeal for the children. Every time they could feel or see a mosquito on their legs, they'll be screaming for us. My poor babies! But they were troopers who decided to forge ahead and gave their best all the way despite the discomfort.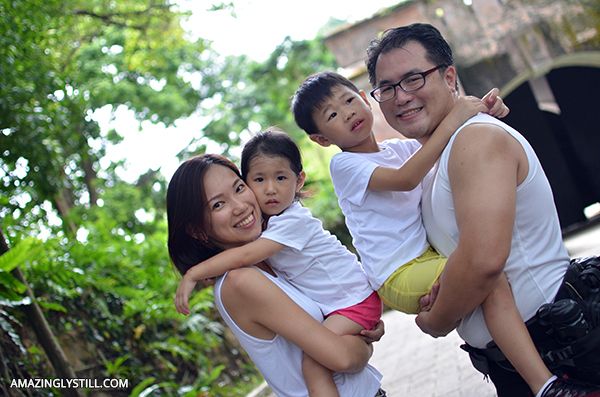 The last family photo of the day before we called it quits
Alas, they reached a point where they couldn't take it any further. They told us they were done. They couldn't continue any further and asked to leave the place. In that instant, we ended the photoshoot.
Was I disappointed that it ended earlier than expected?

A little bit.

Could I bear to continue, knowing how itchy they were feeling from the bites?

No.
So, we bade our photographer farewell and left Fort Canning Park, not knowing how the photos will turn out.
Fast forward a couple of days, the photographer sent me soft copies from that day and, O.M.G! I'm super delighted!
BEWARE! BOMBARDMENT OF PHOTOS AHEAD!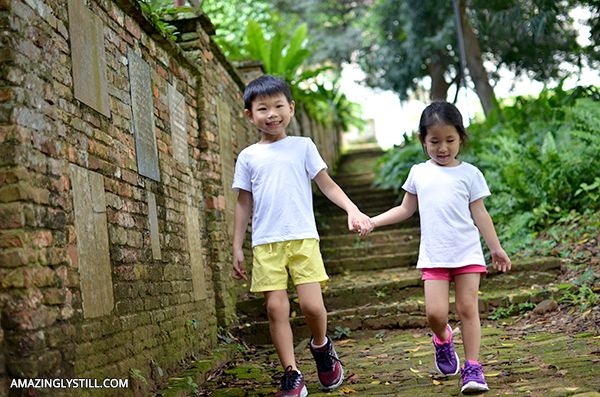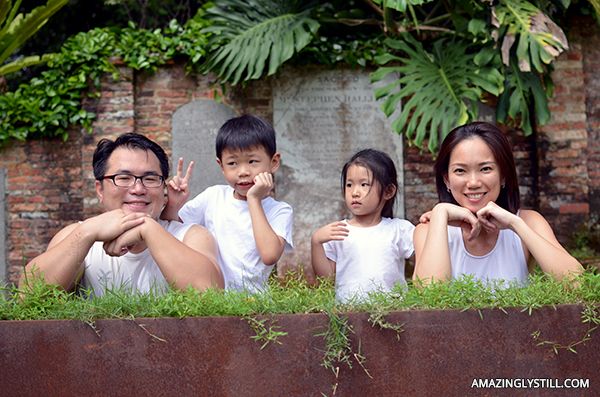 Among the many proper and relaxed poses, a couple of gems surfaced – the candids!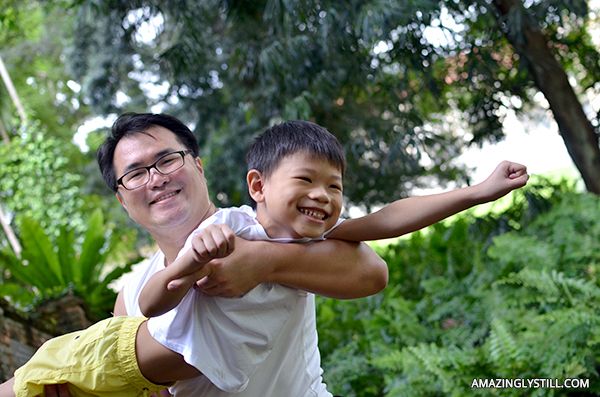 Hahaha! The one where Nakayla and Sean showed off their muscles left me in stitches. Sean had no idea what Nakayla was doing until he saw the photos. He burst out laughing too! Similarly, Sean had no idea what I was doing behind his back! Hahaha! Moments like these are super precious!
Whilst all the above photos captured our family dynamics pretty well, it goes without saying that there were some photos that left me going, "WHY!? Why like that?!" through no fault of the photographer. It's purely us who ruined the photo. Haha. And for this photo session, it was this photo in particular.
Me: Blake, why your eyes like that?!
Blake: Because I'm scratching the mosquito bite.
Hahaha!
This is one of my favourite photos, by the way. I love the composition of the photo, the angle it was taken from, the colours from the trees, skies and concrete stairs. And 3 out of the 4 of us looked good in the photo. It was just unfortunate that Blake blinked when the photographer took the photo.
Now, most photographers would've probably removed this photo before sending me the soft copies, but ours didn't. And I'm so glad that he left it in! Because if he didn't, I wouldn't have seen this photo, and I wouldn't have been able to have a little fun with it!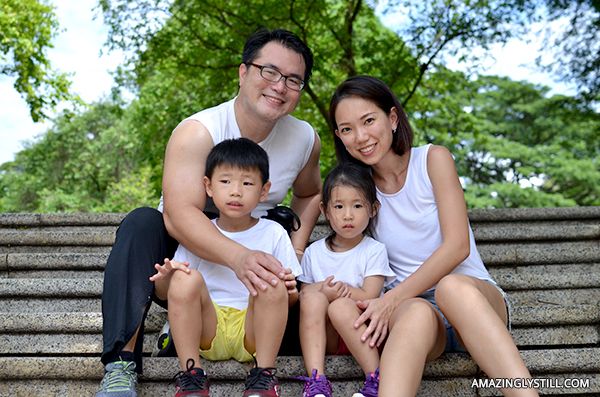 TA-DAH!
Noticed any difference between the two photos?
Is it more obvious now? Hehe!
I guess, if there's any moral to this story of ours (and not just a bombardment of photos, haha!), it's that, no matter what the outcome is, there are different ways to react that could make or break your mood and those around you. Acknowledge the imperfections in life and life will be perfect!
* * *

The package came with a free album of 25 chosen photos too!
Disclaimer: This is not a sponsored post. I paid a discounted rate using a Groupon I found and bought through my own research and with my own money. I also topped up to have all softcopies from the session returned to me. If you wish to know who took our photos, you can visit here.