I have not dropped off from the surface of the world wide web. Nor have I gone radio silence on purpose.
The boy's in primary school now and I have changed my entire schedule to fit his. This meant my usual blogging time has been shifted and my brain has yet to adjust to the new time I set aside for blogging. Whenever I try to write something, my mind is an absolute blank. This meant that I turned to YouTube to while some time away, and a vicious cycle began cos I discovered this amazing Chinese variety show – Happy Camp a.k.a. 快乐大本营. It's such a hilarious show with so many fun games… How I wish we have that to play with on a regular basis! Oh, and bonus! My Chinese seem to be improving once again. Haha!
Besides wasting spending my time in front of the computer watching one episode after another of Happy Camp, I have also been busy helping the boy with homework, spelling and revision. The main purpose of even doing any form of revision with him right now is to simply get him used to working his brains outside of school. Through our daily weekday revision (about 30 minutes), he is slowly understanding the concept that nothing is too difficult if he takes time to understand and practice. I hope this keeps up all through his life, especially after it's beyond my capabilities to assist!
When I finally have time to myself to do something productive (read: earn some pocket money), I indulge in craft work, attempting to build something out of our little bazaar stall, The Happy Can. The team and I have been working on bringing a variety of things to the table (literally, haha!) and online.

My most recent obsession – Flower/Leaf pressed necklaces!
We've met with a couple of road blocks along the way, but nothing is too difficult for us to solve at the moment. Whilst you won't be able to see the full range of our products at our monthly bazaar stall at Hort Park, you can most definitely see them all at our The Happy Can Facebook Page. Do follow us and stay up to date on when we'll next appear at Hort Park to sell our goodies!
With the children in different schools at different times, them not spending as much time with each other, I take in comfort that I get to have pockets of individual time with them and still have time to myself.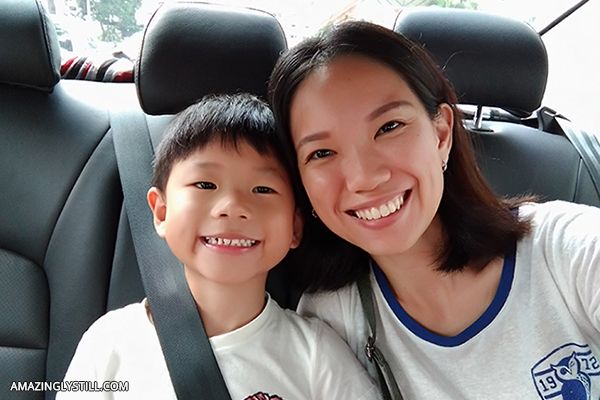 What used to be lonely meals is now time spent with the boy

What used to be a quick car ride home is now an adventure with the girl on the bus or at the mall
Although, to be honest, I really miss the time where we could skip school as and when we like and head out to explore Singapore on weekdays, while everyone else is in school or at work. Good things sure don't last, do they?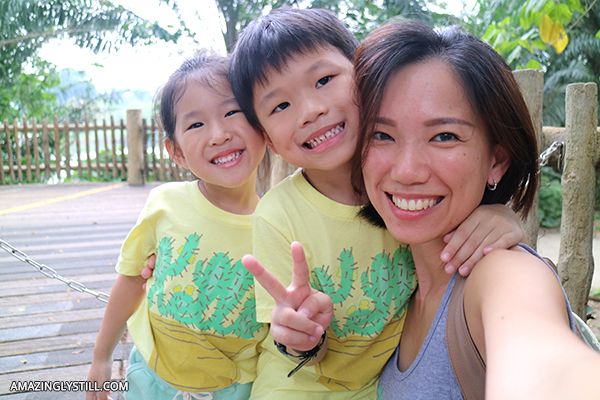 Perhaps, the end of this good chapter is to make way for a better one?