Media Invite
The start of a new school year marks the start of a new routine and schedule. What a change from what we've been so used to for the past few years. Thankfully, the children have been adjusting well in their respective schools on their own.
We also had some help to normalize things a little when we received an invitation to Amazonia Singapore at Great World City at the end of the first school week!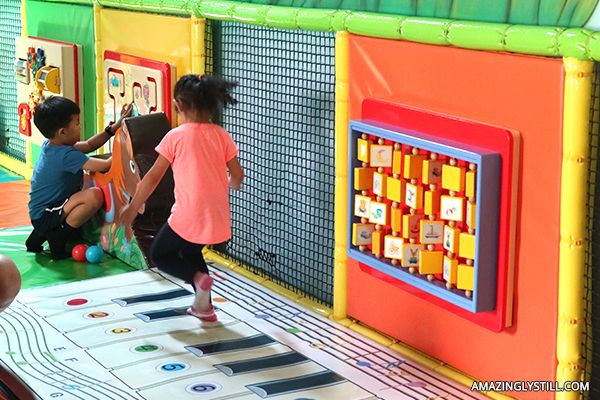 Amazonia isn't as big as some of the other indoor playground we've been to, but it's packed with tons of fun for both the adults and children! Yes, I relived my childhood here with the children. Hehe.
And here's what we like most about it!
The Ball Pit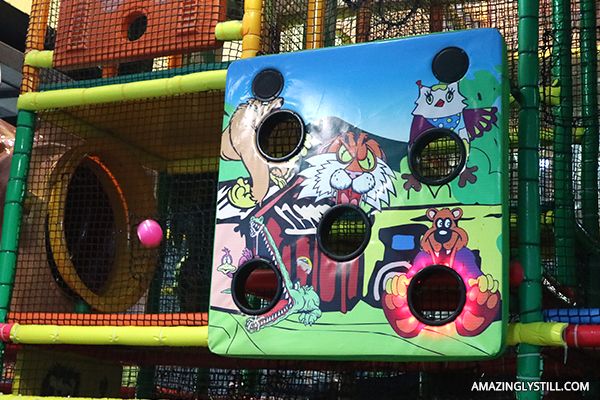 We jumped into the ball pit and were soon having a shoot out, trying to outdo one another. It was hilarious as we were pretty terrible at it. But when we do hit our target, it was high fives all around! Haha!
The Blue Slide
The most iconic thing at Amazonia is probably this huge slide. Everyone was just going up and down non-stop – parents and accompanying adults too! It's like all the other things around didn't matter anymore. It's quite thrilling to be sliding down together with the children on my sides. Bonus – no fear of anyone spinning out of control cos the slide is divided into three parts! Yay!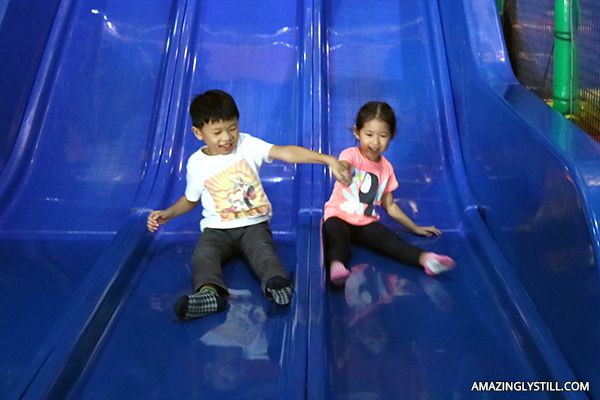 These two little precious spent so much time apart now, what with them being in different schools, that they just had to do everything together. Hehe!
Space Ball
Space Ball is an awesome concept – forming teams and claiming victory by shooting the targets. Blake and Nakayla had so much fun running around the UV lighted room, grabbing balls and shooting targets, they were laughing constantly!
The only downside, in my opinion, is that it's a little pricey for a 5 minute game, at an additional $5 per player. If only it was $5 per player for 3 rounds of 5 minute games…
3D Glow Golf
Another UV lighted room you'll have to pay extra to enter – $8 per player – but this room has no time limit! As long as you don't hit the ball into the 9th hole, you can go around the mini golf course over and over again.
Blake and Nakayla had played golf on the Wii game console before, so they were pretty excited to be playing it for real! I tried to teach them the proper way of holding the golf club, how to stand and position themselves etc. but it was futile. They reverted to their own style, which was to just jab the ball until it rolls into the hole. Haha!
Bistro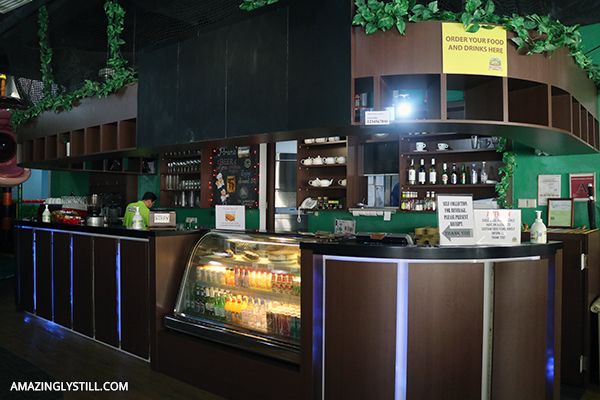 The bistro within Amazonia far exceeded my expectations of a typical indoor playground bistro.
Not only do they provide free flow of plain water, they are also thoughtful to take food allergies into consideration! I gave it a try… Not exactly food allergy but…
… I asked them if it's possible to remove onions and bell peppers from their Meat Lovers Pizza as we don't eat those. And they did it! Yay!
We had tons of fun and had a hearty meal (the pizza was just the right size for the three of us) at Amazonia Singapore. What a great way to end the first week of 2017! To more fun in the coming weeks and months! WOOHOO!
Disclaimer: We were invited to Amazonia Singapore for the purpose of this review. No further compensation were received.