Media Review
I've been using Sudio earphones for a while now and from not really liking in-ear earphones to loving it and going from wired to wireless earphones, every step forward with Sudio has been a positive one.
And not too long ago, Sudio launched their latest product – Regent.
The wireless, on-ear headphones allow personalisation with custom designed interchangeable caps and have batteries that can last an amazing 24+ hours of playtime!
Having used the Vasa and Vasa BLÅ with my various devices, I thought I couldn't get lost any deeper in the sounds from my earphones, but Sudio did it with Regent. This pair of headphones blocks out even more noise from the outside, so much so that I could hardly hear anyone talking to me just by putting the headphones on!
While the sound quality is pretty much on par between Regent and the other in-ear models, the experience of using Regent is definitely different.
Personally, I'll stick to the in-ear models when out and about, only because this is Singapore and it is hot, hot, HOT! Stepping out for a little while with the headphones generated so much perspiration that my ears and the headphones were soaked when I removed them.
It's a whole other story using Regent at home though. A much more awesome experience!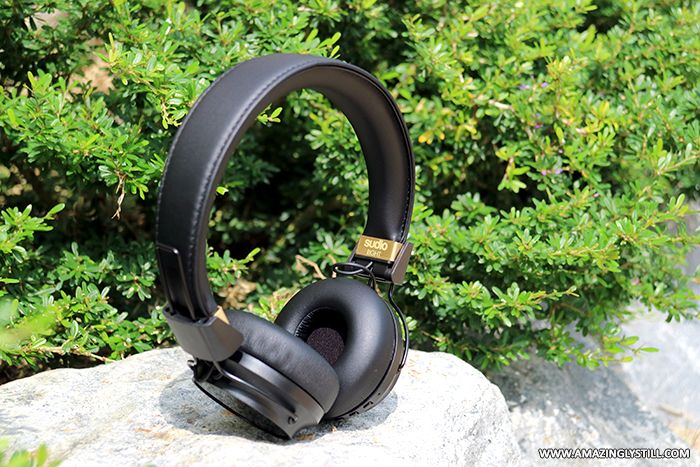 Using Regent with my desktop has been nothing short of amazing. I can listen to music and watch my shows for hours without feeling much pain inside my ears, and honestly, it's been feeling really good to be going wireless on desktop. Like finally!
Side note: For the longest time, I've been trying to connect my Vasa BLÅ to my desktop via Bluetooth, but have been unsuccessful. It dawned on me recently that my desktop's Bluetooth feature was dead after an update from quite a while back. I got myself a Bluetooth adapter from Challenger and all my Bluetooth woes were solved!
Just like all their other products, Sudio kept the design of the headphones to the minimal with Regent. No fancy logos or loud, out of this world colours. It can basically match anything in the wardrobe – day and night! Love it!
* * *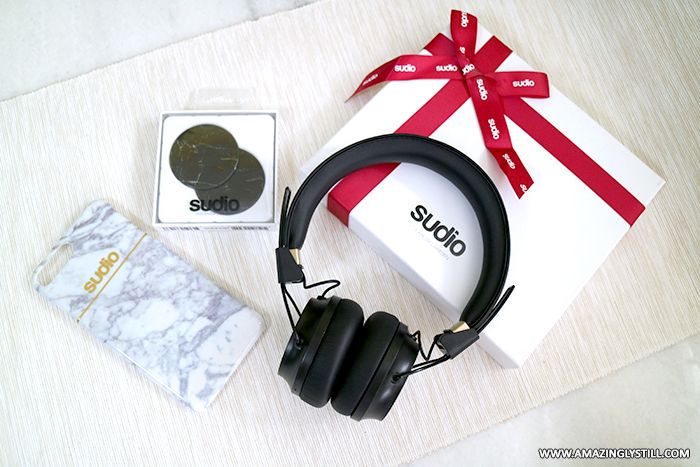 Sudio Spring/Summer 2017 Promotion
Sudio is currently running a promotion on their wireless range of earphones and headphones. With each purchase made online, you can expect to enjoy all these perks!
– Free limited edition white marble phone case (one case per order, valued at USD$ 29.90)
Available for 6 models: iPhone 6, iPhone 6+, iPhone 7, i Phone 7+, Samsung s6, Samsung s7
– 15% off (Enter promo code: amazinglyxsudio) + additional 20% instant tax rebate
– Free express shipping to Singapore (it'll reach you within 3-5 days!)
For more information on, do visit their website or Facebook Page.
Disclaimer: We received a set of Sudio Regent for the purpose of this review.