Media Invite
We returned to Cold Storage Kids Run for another year of fun! And this year, it's at a new location – Sentosa!
This is the one race Sean and I look forward to bringing our children to as we have never been disappointed by the team since the first time we joined as a family back in 2015.
Nakayla remembered dressing up last year and asked if she could wear the same outfit for the run again. I was more than happy that she asked and went to look for her skirt straight away.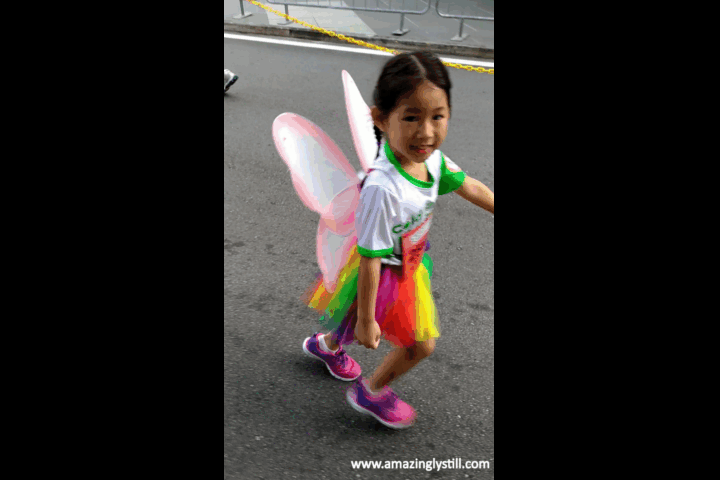 Fairy Princess, Rainbow Princess, 小蝴蝶 (Little Butterfly)…
Just some of the names people called her along the way
As Nakayla's race category was just before Blake's, Sean and I timed such that the girls will start the race at the very last wave, while the boys will go for the very first wave. Turns out, the very kind ushers at the starting pan allowed us to be in the same wave!
Blake wasn't too pleased with that though, as he was hoping to have a little private session with daddy. Seeing how upset he was, Nakayla and I decided to sprint away, leaving the boys behind.
Half-way through the run, Blake came blazing towards us, laughing the whole way down.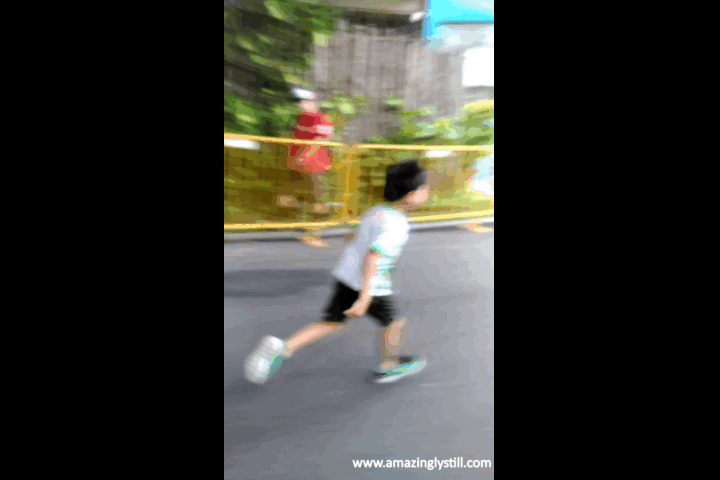 Sean told me after the race that while trying to cheer Blake up, he mentioned that he was going to run after Nakayla to catch her. This got the big brother in Blake all worked up and he dashed towards Nakayla, hoping to save her.
Side note: The night before, when we were at the bus stop, a lady had asked Nakayla to sit down between her and Blake (after Blake sat down). She had called Nakayla 妹妹 (little sister) and Blake immediately shot her a look and said, "She's not your 妹妹!" When Nakayla sat down, the lady asked Nakayla what her name was, and Blake immediately put his arms around Nakayla and glared at the lady. The lady laughed, looked at Sean and me, gave us the thumbs up and said to her partner, "This boy is good. He protects his sister." #proudmommymoment
It didn't take us long to complete the race, seeing how both children ran with all their might. They say they want to return again next year, dressed in completely different outfits (they saw a Pikachu on our way out). Nakayla wants to go as Twilight Sparkle but I think I'll try to get her to go as Rainbow Dash… Cos, why waste a beautiful rainbow tulle skirt, right? Hehe!
* * *



Disclaimer: We received media invite to Cold Storage Kids Run 2017.