Instead of the usual big flowers in bright warm colours I'm used to seeing at Flower Dome, I was greeted by a sea of cool, calming colours at my last visit.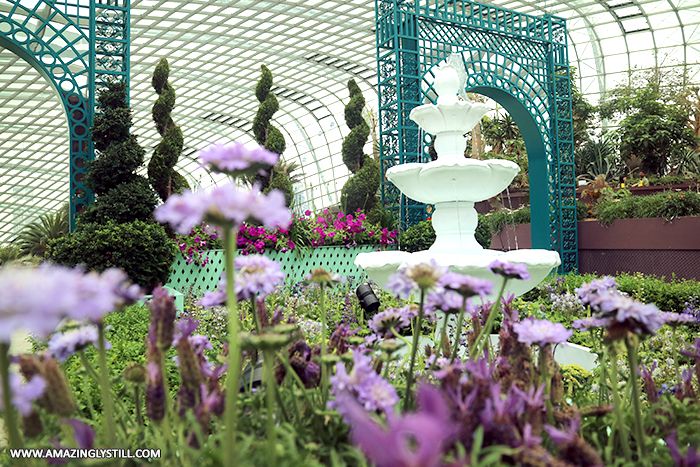 The latest floral display at Flower Dome, Blue Beauties, is as the name suggests. Gentle hues of blue to purple took center stage with the exception of some whites and fushia flowers here and there for some contrast.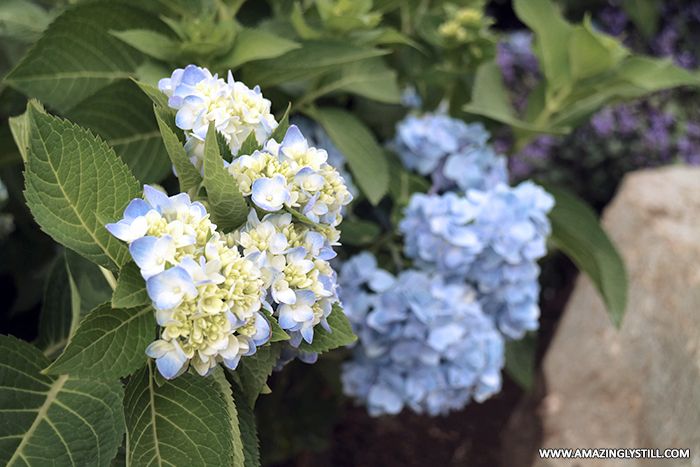 The flowers are also generally smaller than what I'm used to, which was challenge for me as I only use standard kit lens to take photos. I hope I did the flowers justice with these photos of mine!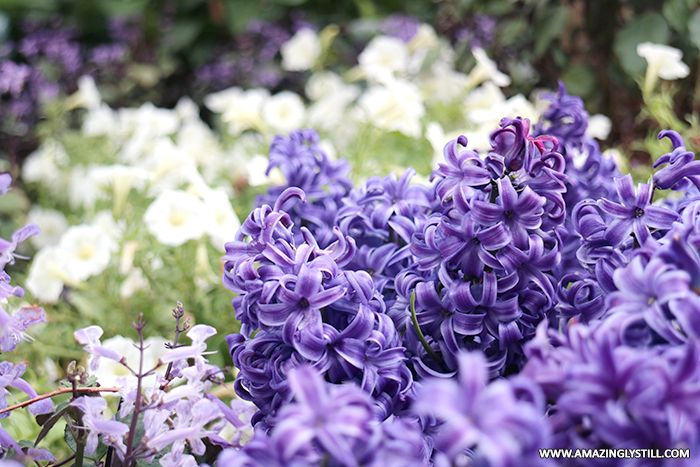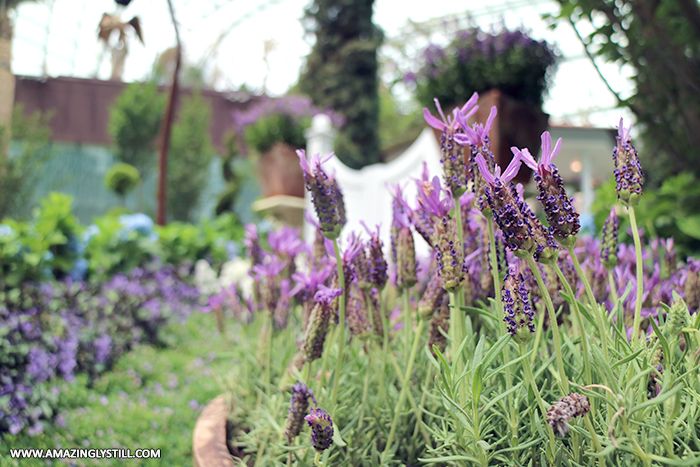 There was a sense of familiarity as they kept the gazebos, bridge, wooden boat and water fountain from previous floral displays, yet somehow it does not feel quite the same!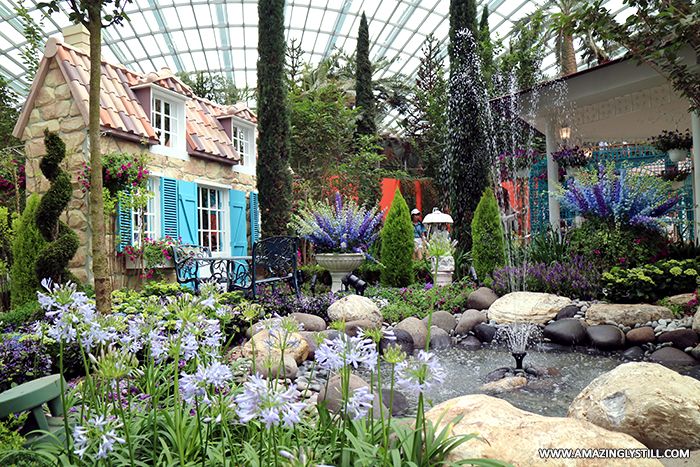 At first, I thought they had re-used some chickens from the Dahlia Dreams floral display, but when I looked back at my earlier post, turns out, these were brand new chickens! 'Twas a pretty cute find as I walked through Flower Dome.
There were little ducks hiding in the midst of all the flowers too! It sure made the whole place a little more alive than usual.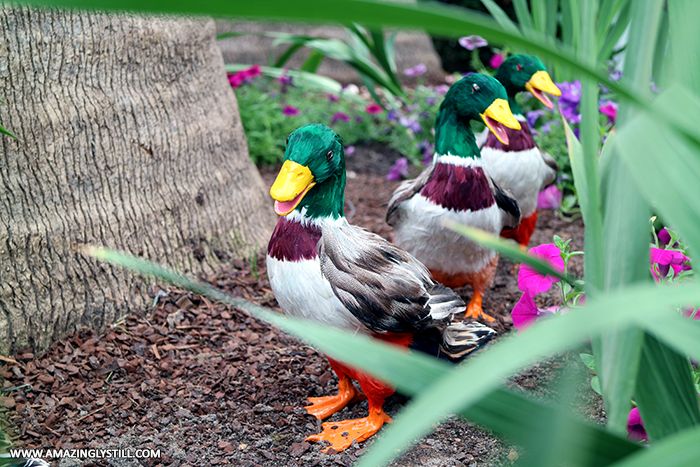 My biggest takeaway this time round has got to be the scent of Flower Dome. This has got to be the sweetest smelling floral display I've been to so far! I was basking in such wonderful floral scent that I must've smelled really good when I left! Hehe.
* * *
For a more detailed post, and better photos, check out Lin Ying's, aka BumbleBeeMum, post too.
P.S. I learnt from her post that Gardens by the Bay is turning 5 this year and is celebrating by slashing 50% off their Friends of the Gardens annual membership, together with some additional activities around the area.
* * *

Gardens by the Bay
18 Marina Gardens Dr, Singapore 018953

Blue Beauties @ Flower Dome
🗓 19 May 2017 to 30 June 2017
🕘 9am – 9pm
☎ +65 6420 6848
💰 Admission charge to the conservatories applies

For more information, do visit their website.