18 years ago, I saw the "Baby One More Time" music video on MTV and I became obsessed with Britney Spears immediately. Back then, we didn't have YouTube, so I'll wait patiently for her music videos to come on and hit the record button on the VCR. This way, I can watch her videos again and again to learn the song and all visible dance steps in the music video.
I don't know if my parents remember this, but when we were still living in our previous home, there's a reason why the floor sometimes had powder or I'll be wearing socks in the house. I had been dancing when no one's watching and sliding all over the bedroom and living room.
I had hoped and wished over the past 18 years that I'll be able to see Britney Spears live in concert. Yet, even at her peak, our sunny little island was never on her radar. I lived on her concert DVDs and HBO specials, pretending each time that she really is performing right in front of me.
All hopes and wishes vanished when Britney had a mental breakdown 10 years ago. At that moment in time, I only had one wish for her – to stay alive, even if that meant she had to bow out of the spotlight for good.
The years that follow, I would get so excited whenever Britney gets back up on stage. I would scour the internet for the video, watch it and lavish at the fact that, at least, she's back on stage.
People from all over the world criticized her for not performing like she used to. There were also people who criticized me for idolizing someone like her.
But you all don't see what I see – A triumphant survivor.
She survived a very public mental meltdown. Every little detail during those rough years were put out there for the world to see. Instead of going into hiding and shutting herself out completely, she continued to produce music, some of her best even.
I love performing and having people
hear my music more than anything
– Britney Spears
In a way, thanks to her, I rode out my darker days when I was hit too. I kept telling myself that if Britney can survive all that, so can I.
Fast forward to the present, I'm hitting a new milestone in my own life. I'll be 30 years old in a about two week's time. If there's a time to start putting together a bucket list, it's now. And the number one item – See Britney Spears live in concert.
I told my best friend once that if Britney is still performing in Vegas (or wherever) when I turn 40 years old, I'll make a solo trip up specially to see her cos the children will be teenagers by then.
Turns out, I didn't have to wait too long. I even got an early gift for my 30th birthday. Britney Spears finally made it to Singapore! I was jumping and screaming around the house when it was confirmed that Singapore was a stop for her Asian tour! 幸福来得太突然!(loosely translated: Happiness came a little too sudden)
This was probably going to be a once in a lifetime opportunity so there's no way I'll be giving this up. I didn't care how much it will cost, I will be there and I want to be as near the stage as possible.
I had considered the standing pan when the venue layout was out, but when I ended up with seated tickets, I figured it's probably for the best (and it is). I'm not exactly a very tall person and I'll absolutely hate it if my entire view of the show was someone else's head.
And because you have tolerated and read all that, I shall not push my luck further. Here are the photos and a video compilation of the concert taken with my mobile phone: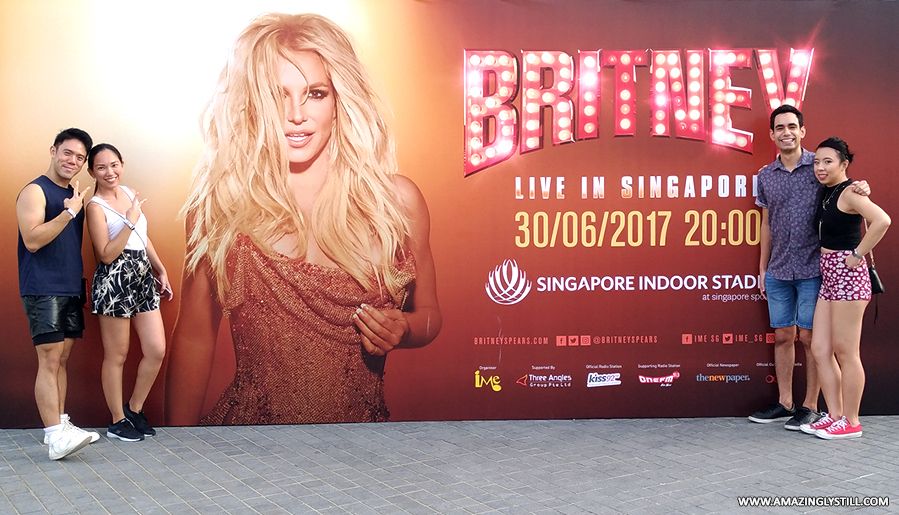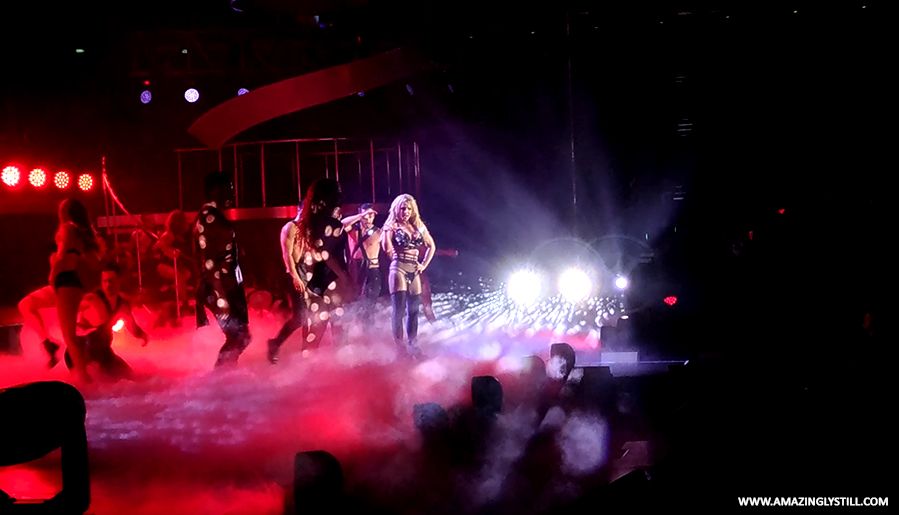 Oh Britbrit, I hope you return to Singapore to perform again!