Our nation's birthday is just round the corner and Flower Dome is all decked out with all kinds of Orchid varieties, and our national flower, Vanda Miss Joaquim, is obviously one of the varieties on display. It was also the only Orchid I could identify confidently. Haha!
This particular visit really tested my patience. It was the very first day and it was already super crowded! Just waiting to get a clear shot of the photos above, I basically camped out at my spot for 10-15 minutes for that one second of all-clear on both sides.
The number of photos I've taken only to have somebody walk right in front of me… Sigh… I can only say, thank goodness for digital cameras and SD cards with large memory space!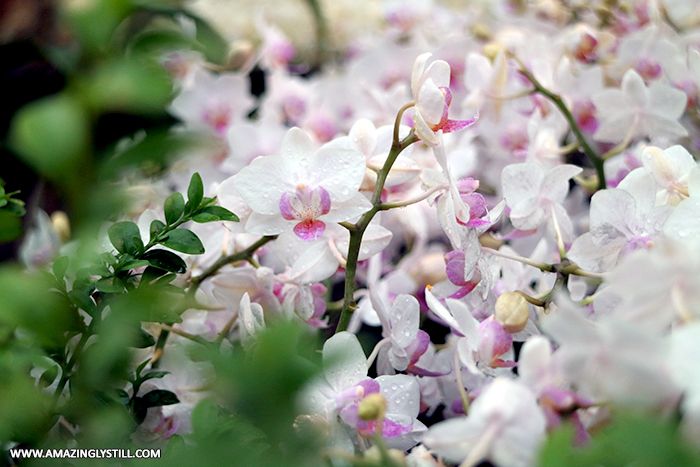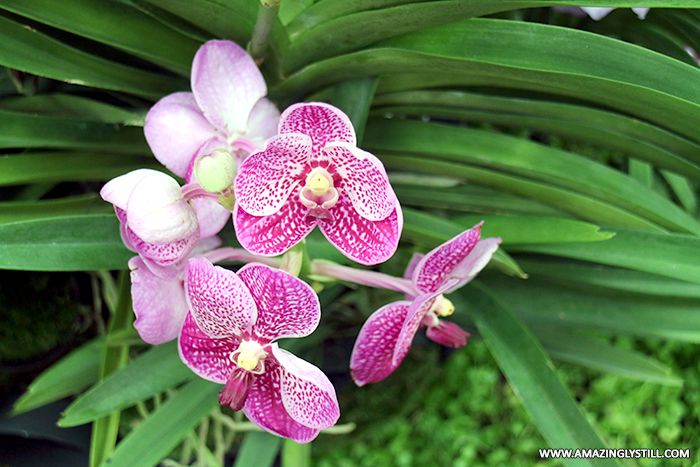 Thankfully, taking photos of the Orchids and some of the scenery around it was a breeze. Phew!
I really like this little lake display. It has such a peaceful vibe to it. Just looking at it made me really happy! It also helps that it looks so pretty on camera! Haha!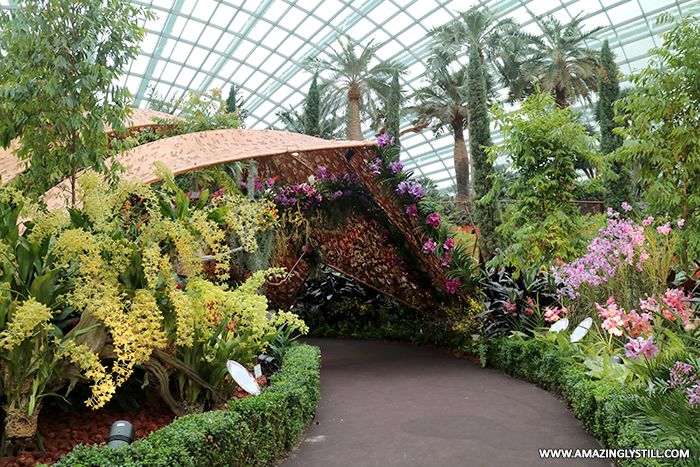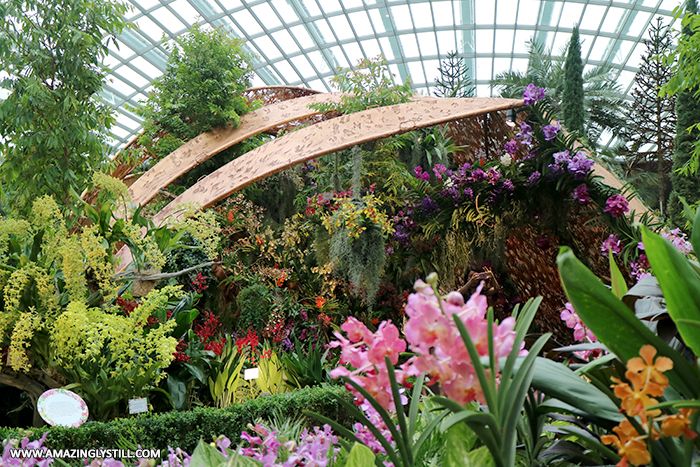 My next camp out was at the main display (the pavilion is finally gone!). I waited almost 20 minutes for each shot, taken at different angles. I wanted to give up and go home, thinking I'll just come back another day. But when I overheard the staff discussing how to barricade the place up for the impending crowd, I told myself to suck it up. There's no telling what kind of shots I'll be able to take once the barricades are up!
Note: The barricades are in place so that everyone goes in one direction. This is to control the crowd for everyone's safety and to ensure you don't miss out any display!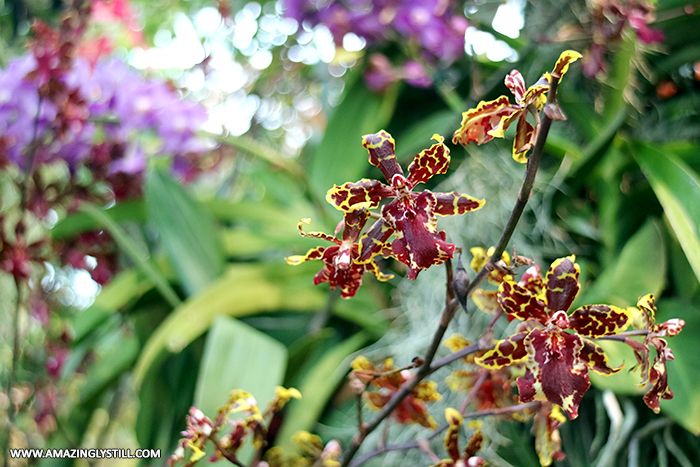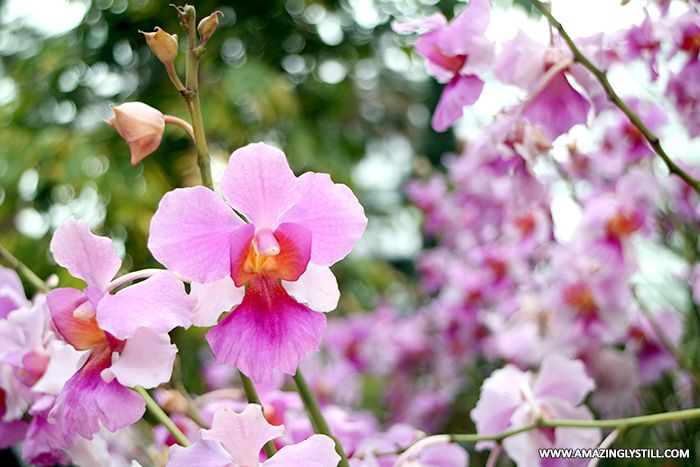 Vanda Miss Joaquim!
I was a little slow in discovering the theme behind the display this time around. I have to admit though, I didn't really do my homework before heading down. I also hadn't thought much when some of the visitors around me were going, "Eww! Caterpillars!" I just thought maybe they spotted some caterpillars in the plants on display.
Alas, I finally pieced it all together.
In the short time I overheard the staff discuss how to barricade the place up, they mentioned how the crowd should move. That's when I heard – eggs, caterpillars, chrysalis and lastly, butterflies. I looked around me again and went back to explore once more. That's when my brain registered everything in front of me! I have no idea how I missed it all!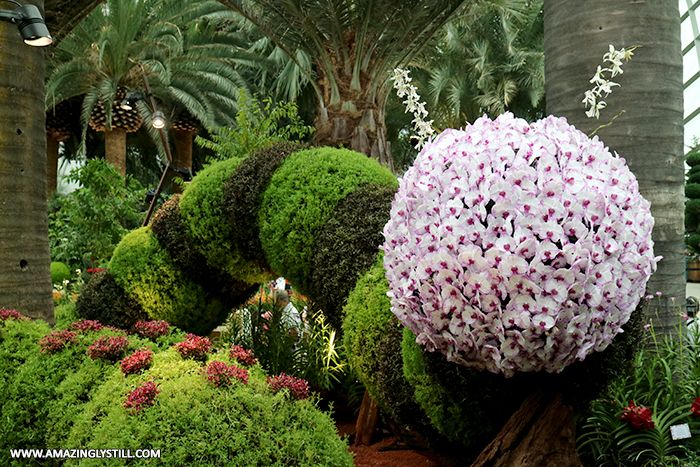 When I first took this photo, I didn't even realize it was shaped like a caterpillar!
With this discovery, I went to read more into the theme. Turns out, this special display was to celebrate our nation's birthday. Calling it 'The Butterfly Story', this floral display signifies how far Singapore has come since 1965.
And the reason behind it?
Singapore has gone through a dramatic metamorphosis to become the vibrant metropolis of today. This year, the "Orchid Extravaganza" floral display tells the story of Singapore through the motif of a butterfly's life cycle. ~ Gardens by the Bay
I called it a day after my second walk through on the first day, but headed back a couple of days later for another look.
This time, I went without the plan of taking photos. It wasn't as fun. I guess part of the reason why I enjoy going to Flower Dome over and over again is to take photos of the flowers. Thankfully, I brought my camera along! Each visit brings out new shots of the same thing! Amazing, isn't it?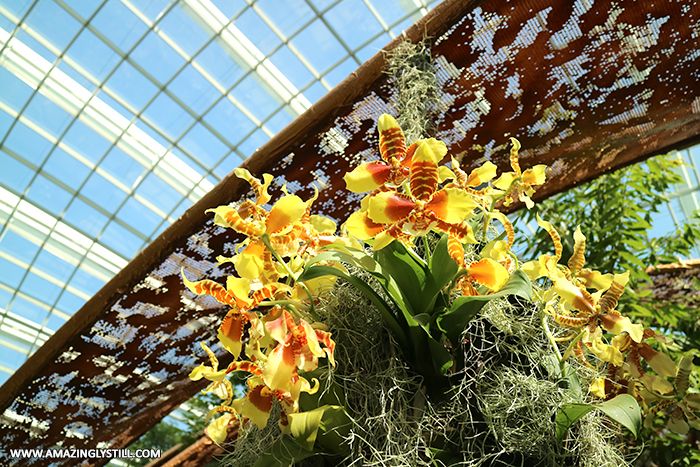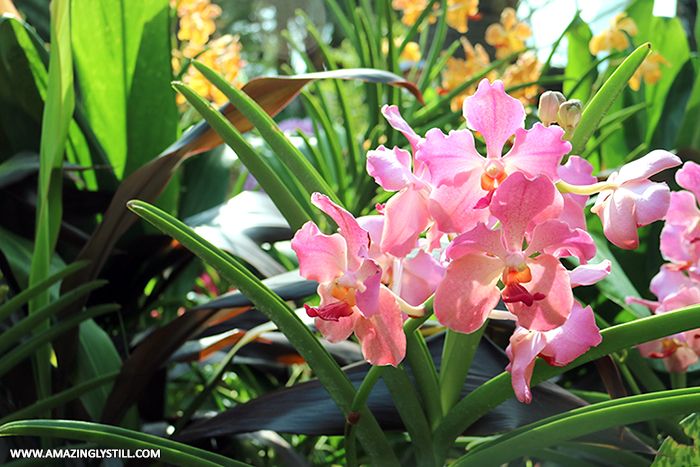 Oh, and the barricades weren't up. Well, not fully. I could see them in place, but they weren't activated. I guess they only enforce the barricades when it gets really crowded!
* * *
Gardens by the Bay Tickets Giveaway

* * *
Gardens by the Bay
18 Marina Gardens Dr, Singapore 018953
Orchid Extravaganza @ Flower Dome
🗓 14 July 2017 to 20 August 2017
🕘 9am – 9pm
☎ +65 6420 6848
💰 Admission charge to the conservatories applies
For more information, do visit their website.