My baby boy is seven and this year, keeping true to our wish to hold smaller and/or more children-oriented parties, we had a baking party at Butter & Bake to celebrate Blake's birthday!
Blake was extremely excited about it, and prior to his party, he made the decision to bake paddle pop macarons. It was a good decision for children his age and younger. You'll understand why later. Haha!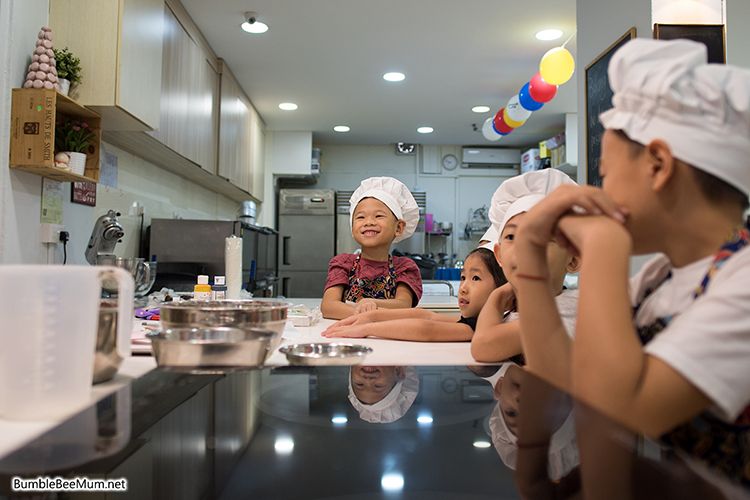 First up, a demonstration by the instructor! All the children listened attentively and watched closely. Everyone was eager to get started and make their very own paddle pop macarons!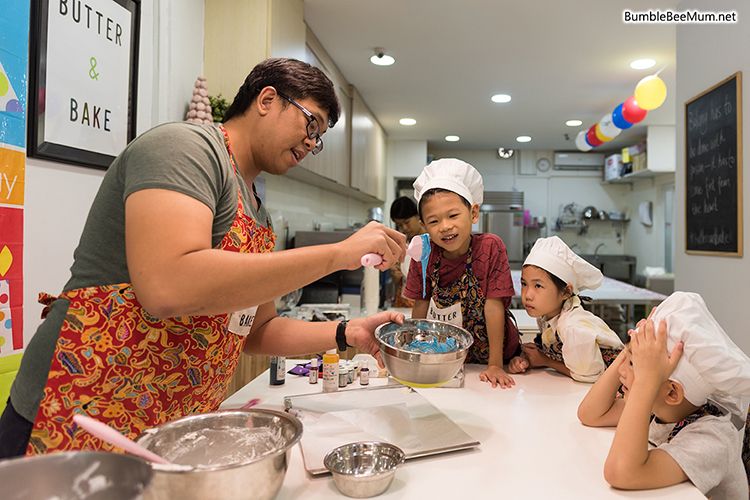 It wasn't long before the children were divided into smaller groups and set off to their own baking station.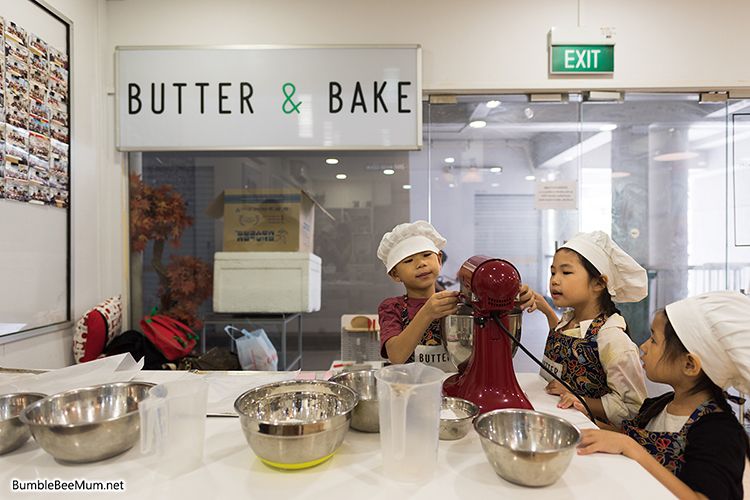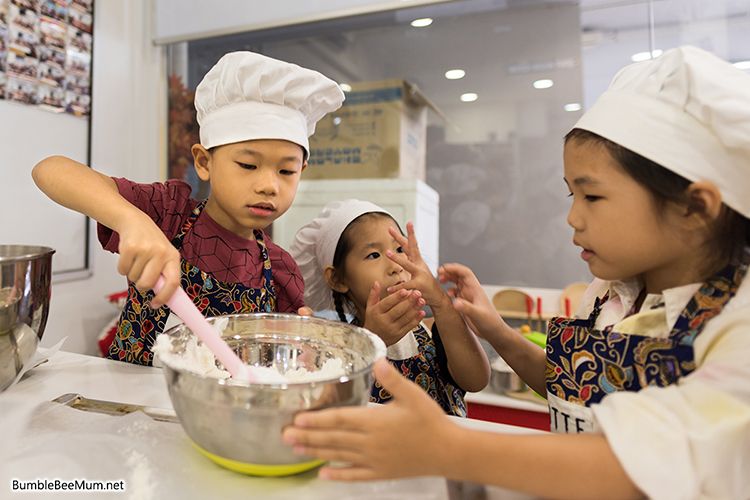 Seeing the children work together and taking turns to do each step was surprising to me. I was half expecting some to dominate while others just watch on quietly. Luckily for everyone present, this went smoothly. The batter was then divided up and everyone got to mix their own colours!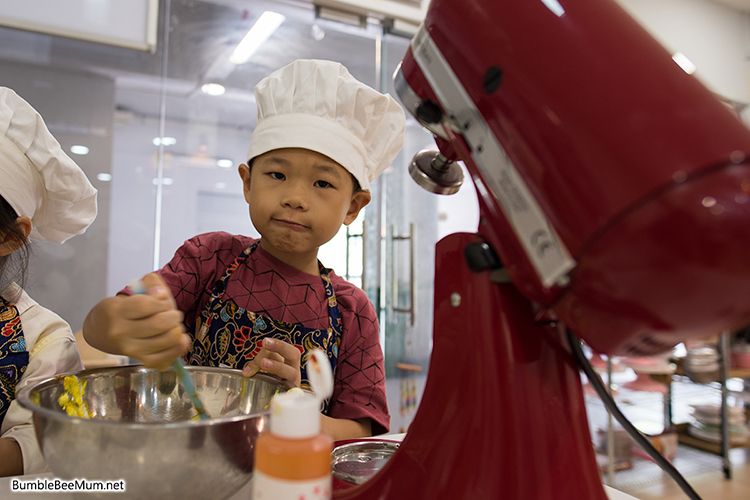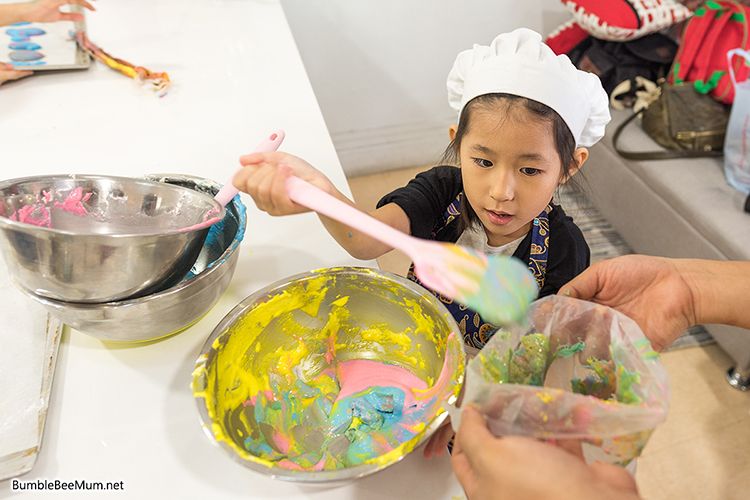 Then came piping.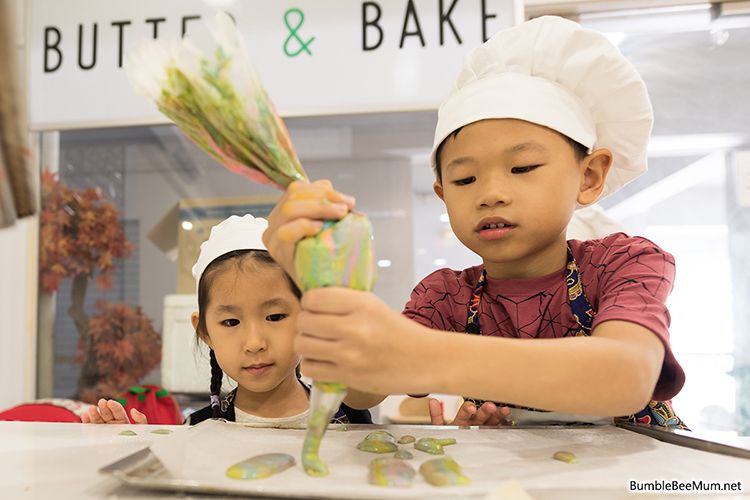 The children had so much fun taking turns to pipe their own paddle pop macarons! And whilst they were having fun, us mommies were thinking out loud, "Thank goodness Blake chose the paddle pop macaron!"
Just to let you know why… Butter & Bake offers a variety of bakes for the baking party, such as Tsum Tsum cookies, Minion cookies and animal cupcakes – way more complicated than the simple paddle pop macaron!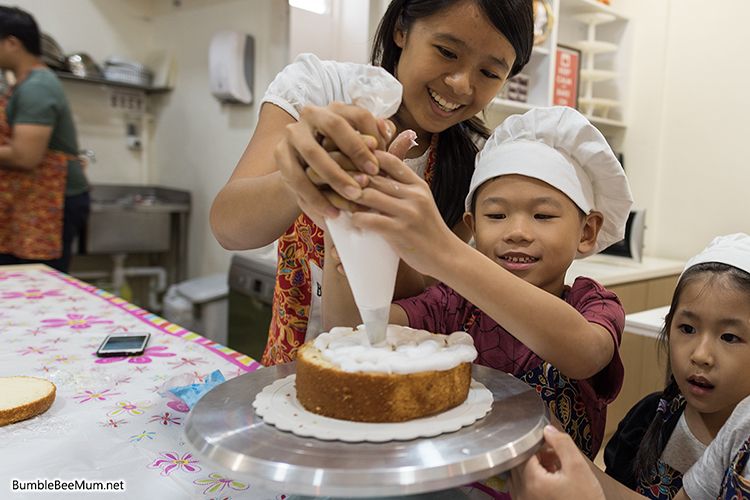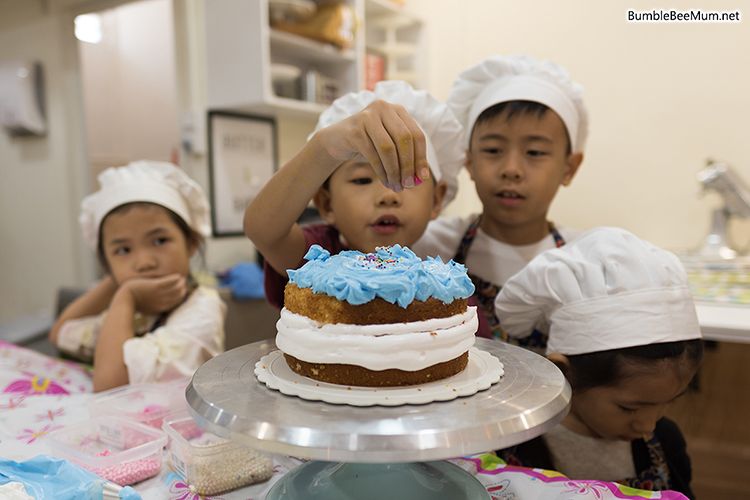 Once the macarons were sent into the ovens, Blake started to decorate his own birthday cake! He was pretty excited about it, and so were the other children. Everyone wanted to help with the decoration!
After the cake was done, a little tea break ensued and before we know it, the macarons that the instructor made were ready and swiftly snatched up by all the children waiting to have a taste of what they just baked!
At long last, it was time to sing the birthday song and all that comes with it.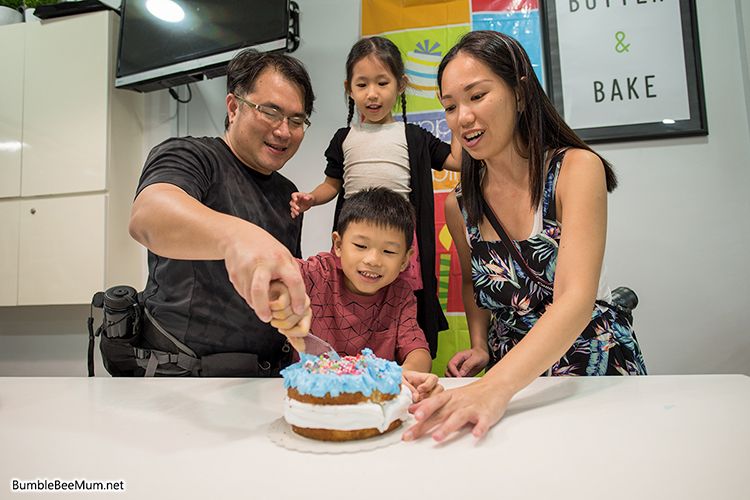 My baby boy is all grown up now!
I sincerely want to thank everyone who came down to celebrate Blake's 7th birthday with us! Thank you for attending this small and cosy party of ours, and erm, sorry for any clothes that got dirtied in the process. Hehe. I sure hope everyone had fun!