When I first received a letter from Nakayla's school saying that they were going on an excursion to Piece of Peace World Tour Singapore 2017, my immediate thought was, "Oh no! Blake won't be able to go!" as it was on a school day. Fortunately, there was the PSLE Oral holidays.
After explaining the situation to Nakayla – why she has to be in school whilst I took Blake out – she just went, "Okay! I will go to school then you bring korkor to see Lego, mommy! Then, after that, you will go with me!" Thanking my lucky stars that I have pretty sensible children, or I wouldn't be able to deal with the mom-guilt!
But I digress…
The Piece of Peace World Tour in Singapore consists of two levels and everyone starts from the top where the World Heritage sites are reconstructed with Lego bricks. Every single display is placed on a table top and protected. I guess they had to prevent this from happening, though it made photo-taking a little tough because of the spotlights and reflection.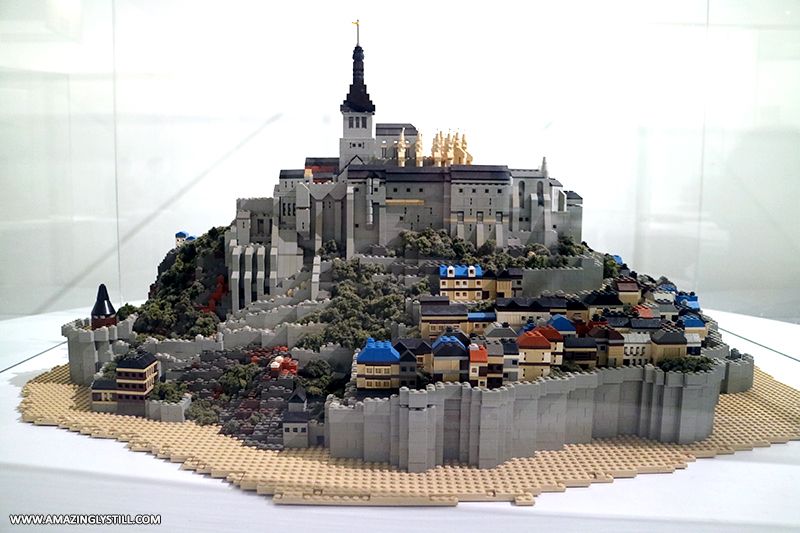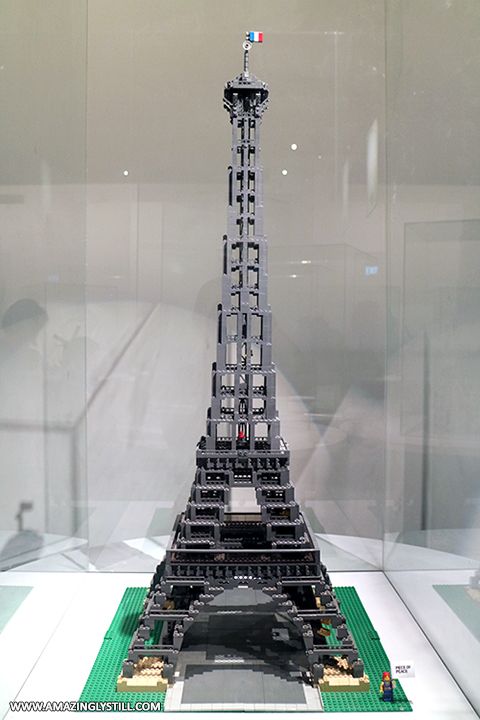 Blake read about each World Heritage site carefully, but the part that gets him really excited is finding out how long it took to built each of them. The shortest was 5 days (approximately 120 hours), and the longest – 25 days (approximately 600 hours)!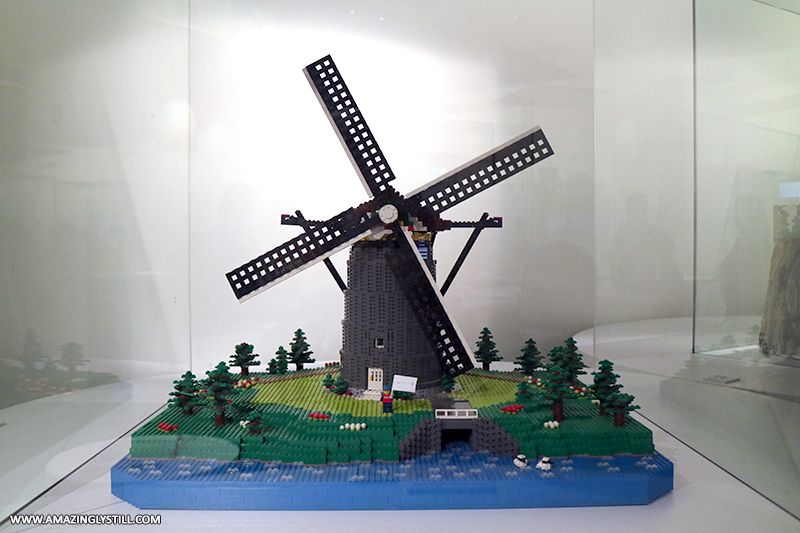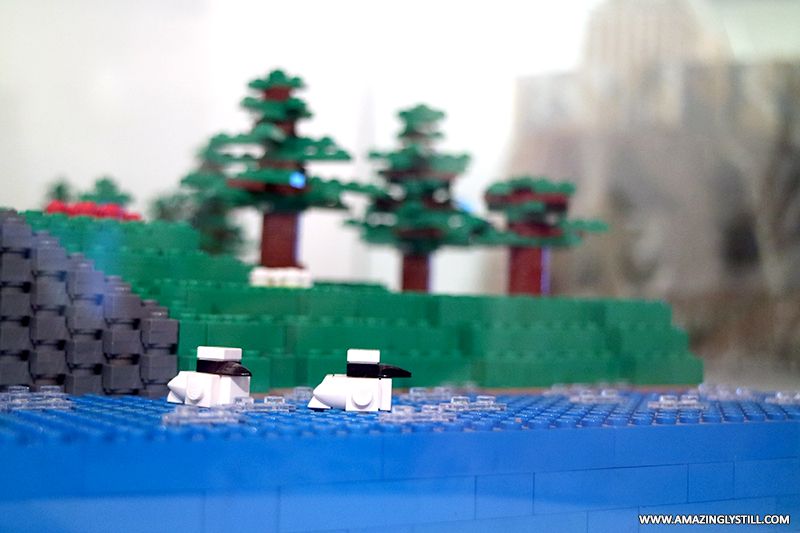 Besides reading and telling me all about each replica, Blake acted as my guide, making sure that I have taken photos of every single display. It reminded me of wedding banquets, where there's always someone who will prepare the next table for the next group shot before the photographer got there. Haha!

The one that took 25 days to complete!
After we have finished, we made our way down to the first floor where it's all about play!
There were props and backgrounds where everyone could go crazy with photo-taking. There's even a Lego brick pit for children to go wild building their own creations!
In the same hall, there were also rows of displays from the local 'Make Your Own Creations' contests. The creativity and accuracy in replication for some really left me speechless.

My favourite amongst all cos it's so colourful and the mini lion dance troupes are super cute!

Blake's favourite because, "Gong gong and Popo eats this for breakfast!"
After seeing so many wonderful creations, Blake finally got his hands busy with building his own!
He was on self-high when he saw that all the Lego pieces were white in colour. Haha! He couldn't stop laughing when he rummaged through the Lego pieces, but all was quiet when he started piecing together his very own creation. He went through a couple of designs before announcing that he's happy with what he has created.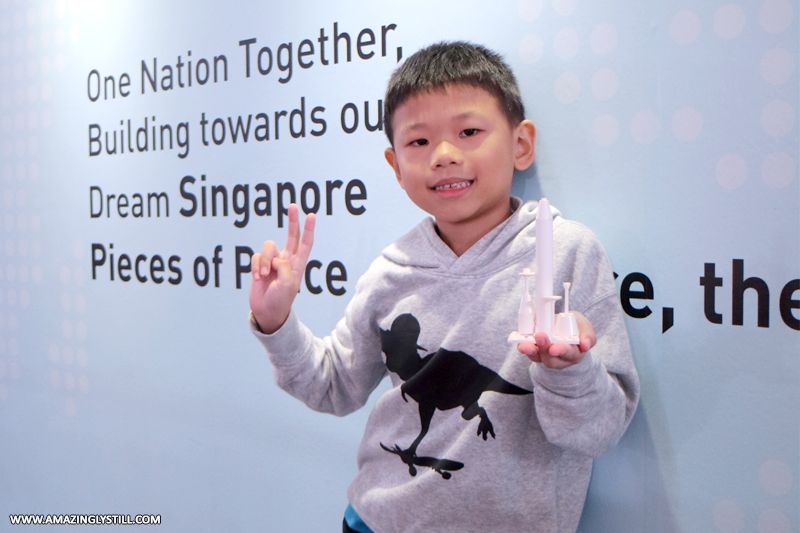 We then made our way out to search for the photo-booths I saw being marked out on the map. It didn't take long as it was just there, near the exit. Haha!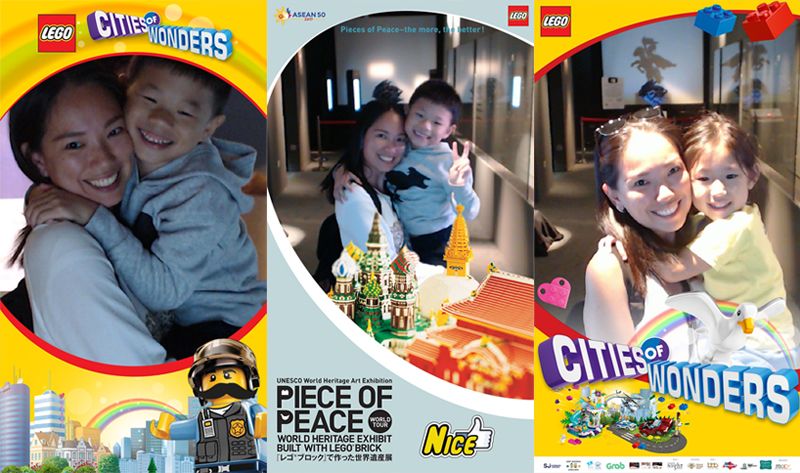 Blake had a lot of fun at the photo booths and we took several (no crowd!), but somehow only two were emailed to us. Oh, and one made it onto their Facebook page cos Blake clicked a little too fast for me to know what happened. Haha!
I only managed to sneak one quick shot with Nakayla during her school excursion. We were actually blocked from the photo booths as we were being guided out of the exhibition, but I kind of pleaded with the security and he relented. We were in and out of the booth in 2-3 minutes! Phew! It wouldn't feel right to leave without at least one photo with Nakayla!
* * *

Piece of Peace World Tour Singapore 2017
Fort Canning Arts Centre
5 Cox Terrace Singapore 179620

🗓 27 July 2017 to 10 September 2017
🕙 Monday to Thursday and Eve of Public Holiday: 10am – 9pm, last admission 8pm
🕙 Friday to Sunday and Public Holiday: 10am – 12 midnight, last admission 11pm
🚌 For shuttle bus information, click here
🎟️ To purchase tickets, click here

For more information, do visit their website or Facebook page.