Product Review
If you spend as much time as I do at the computer desk (I'll be churning out blog posts, articles, other digital works, watching videos amongst many more) then you must be as familiar as I am with backaches, shoulder pain and neck strain. On some days where I'm seated the entire day, it gets pretty bad that even my bum feels uncomfortable. Is it just me or do you get that too?
After a couple of months of non-stop aches and pains, I decided that maybe I should start looking around for a new office chair to replace my not-so-ideal one. I asked and browsed around but the search for it kind of dwindled after a few weeks of on/off search as I had more and more things stacking up on my plate of to-do. Just when the idea of getting a new chair was completely out of my mind, Primero emailed me about one of their newest product – Customizable ErgoSpine™ Ergonomic Office Chair.
Of the eight colour combinations and fabric available, I went with the Black Mesh with an additional choice of adjustable armrests. The safest choice, in my humble opinion. Haha!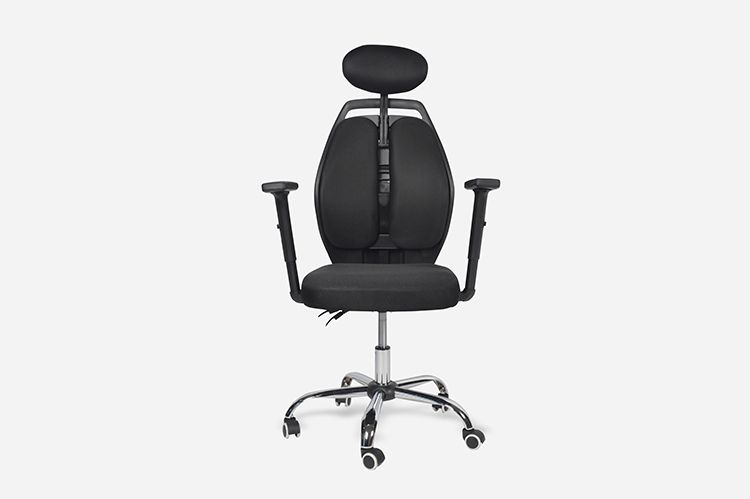 I have been using the ErgoSpine™ office chair for the past two weeks and I have honestly never felt better after spending hours in front of the computer. On some days when I've been up on my feet running around Singapore the whole day, I find absolute respite when I'm home and back at my seat.
Of the two positions I can have the ErgoSpine™ office chair in, either head rest or lumbar support, I prefer to have the head rest. This reduces the shoulder and neck pains greatly! I do switch to the lumbar support every once in a while though. The comfort it brings is absolutely different from the head rest.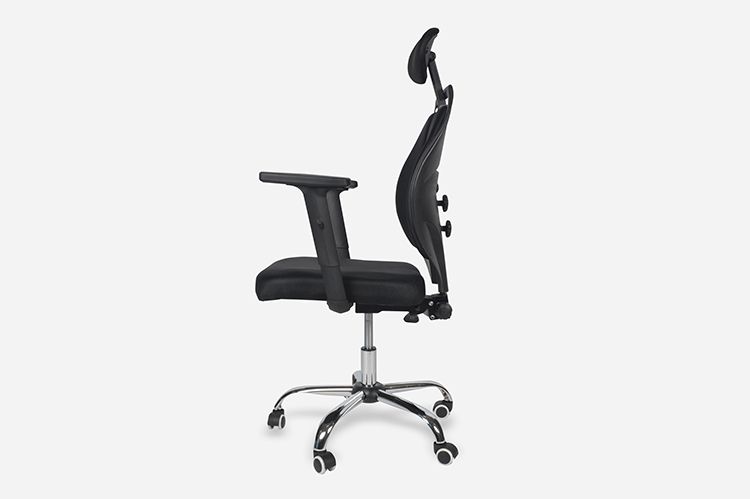 Another adjustable feature on the ErgoSpine™ office chair is the arm rest. I opted for the adjustable arm rest purely cos I was curious about it. Haha! Turns out, it's pretty cool! My previous office chair has no arm rest, and I forgot what it felt like to have office chairs with arm rests.
For one, I can now rest my arms comfortably whenever I'm using the mouse heavily for work or gaming. No more opening my desk drawer to use it as an arm rest! And whenever I need to go into a sort-of-The-Thinker position, I can adjust the arm rests easily to bring them up so that it levels with my elbows as I lean back to think.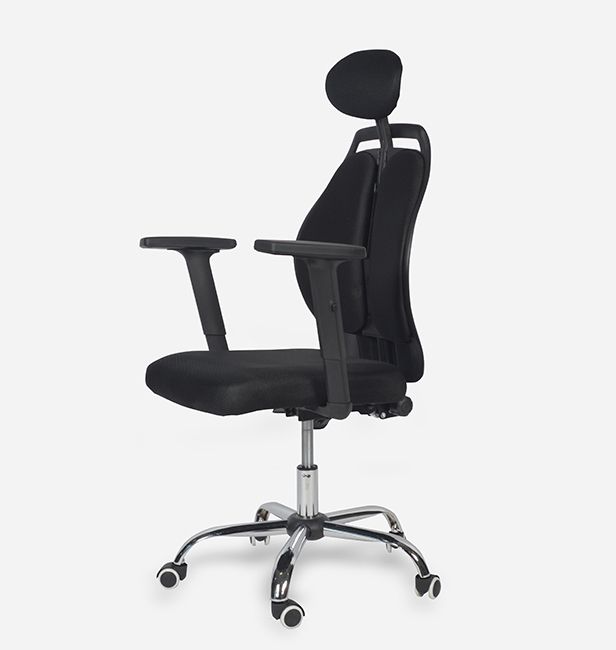 Overall, the Customizable ErgoSpine™ Ergonomic Office Chair by Primero has been treating my back, shoulders and neck well. The amount of aches and pains have reduced significantly, and I've been encouraged by it to ensure I have myself seated in a more upright manner as opposed to my previously slouchy manner. Yay!
* * *
Primero is an online startup that focuses on selling unique furniture at affordable prices, with the aim to provide a wide variety of quality, designer furniture that you can design your home with.. The team constantly works on getting new exclusive designs directly from furniture manufacturers around the globe. Some of their furniture are made to order. By utilizing a made-to-order model on some of their items, they can provide even more options on customizing these products for your home. One of the made-to-order items I got from them is the Customizable ErgoSpine™ Ergonomic Office Chair.
For more information, do visit their website or drop them an email via admin@primero.sg or give their customer support a call at +65 96707516.
Disclaimer: I receive a Black Mesh with Adjustable Arm Rests Customizable ErgoSpine™ Ergonomic Office Chair for the purpose of this review. All images seen above are provided by Primero.