Following our first night in Taiwan, we woke up early the next day to get ready for a full day ahead of us.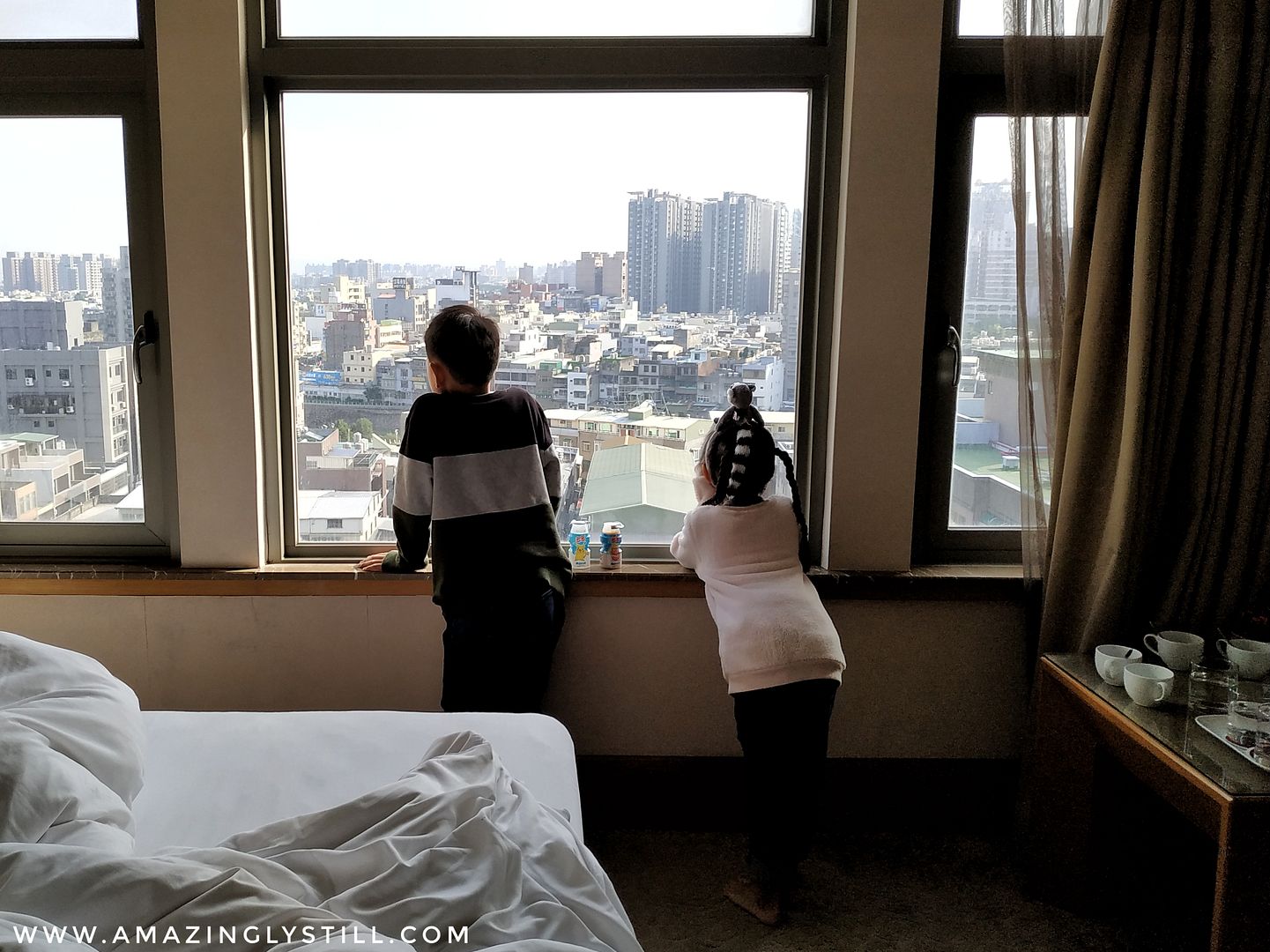 First up, a hearty breakfast at 亞美豆漿大王.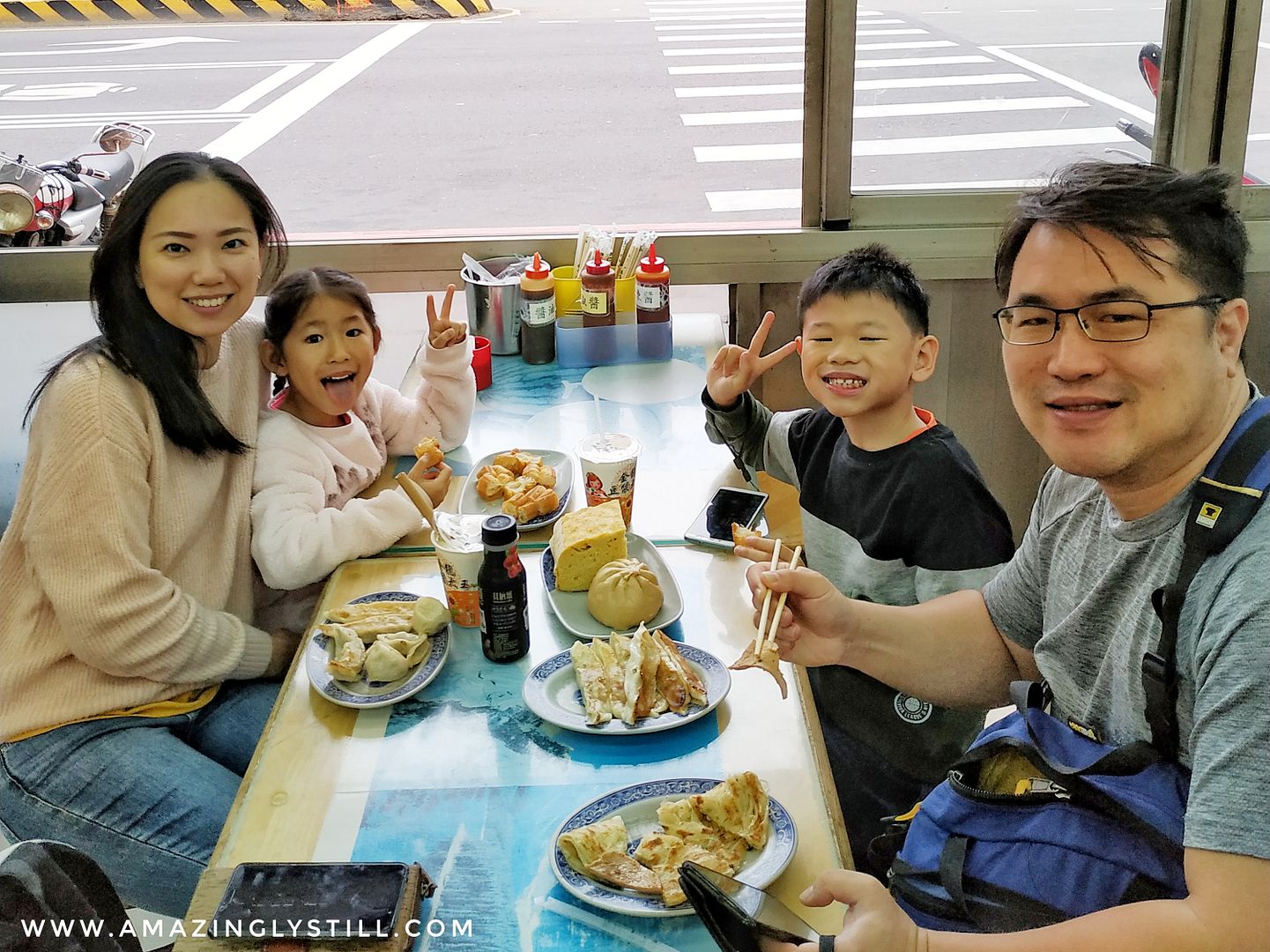 We came here for two mornings straight so that we could try almost everything they have on the menu. It helps that the children loved the food here, and it's pretty value for money!
Once we were all fed up, we began our journey towards the first activity planned – strawberry picking at a farm.
To be honest, I had imagined us roughing it out on dirt to pick strawberries, but the strawberry farm my brother found, 親親果農場 (Kiss Kiss Go Go), was an urban farm!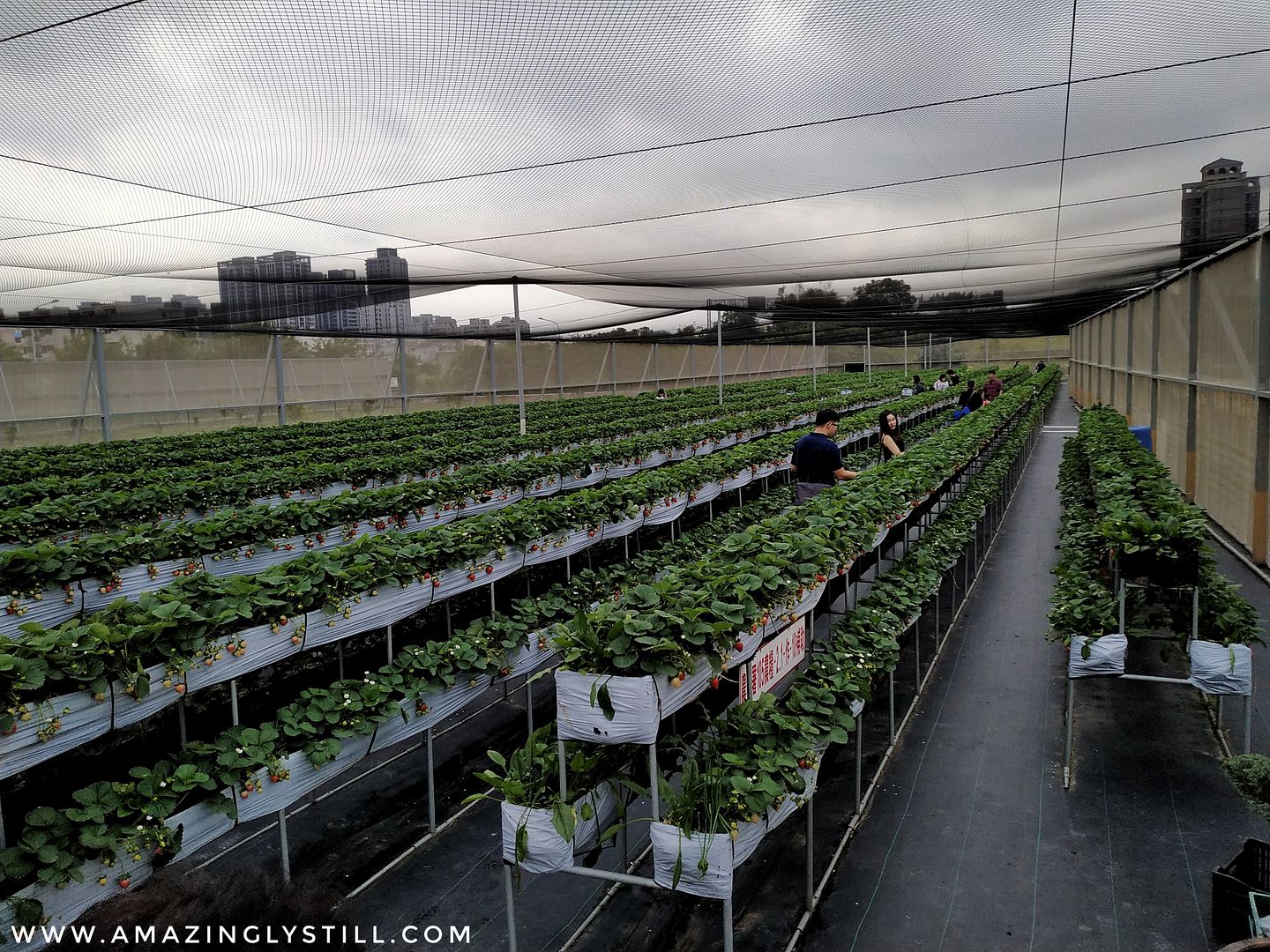 This organic farm, which I believe is family-owned cos there's a huge mansion right on its plot, also houses some little animals, a yard filled with free-to-play toys and ride-ons for the children, a little shop front selling mostly strawberry related products and a little cafe.
Note: No entrance fees are required. You just need to pay for the amount of strawberries you have picked, according to weight.

Learning how to choose and harvest the strawberries carefully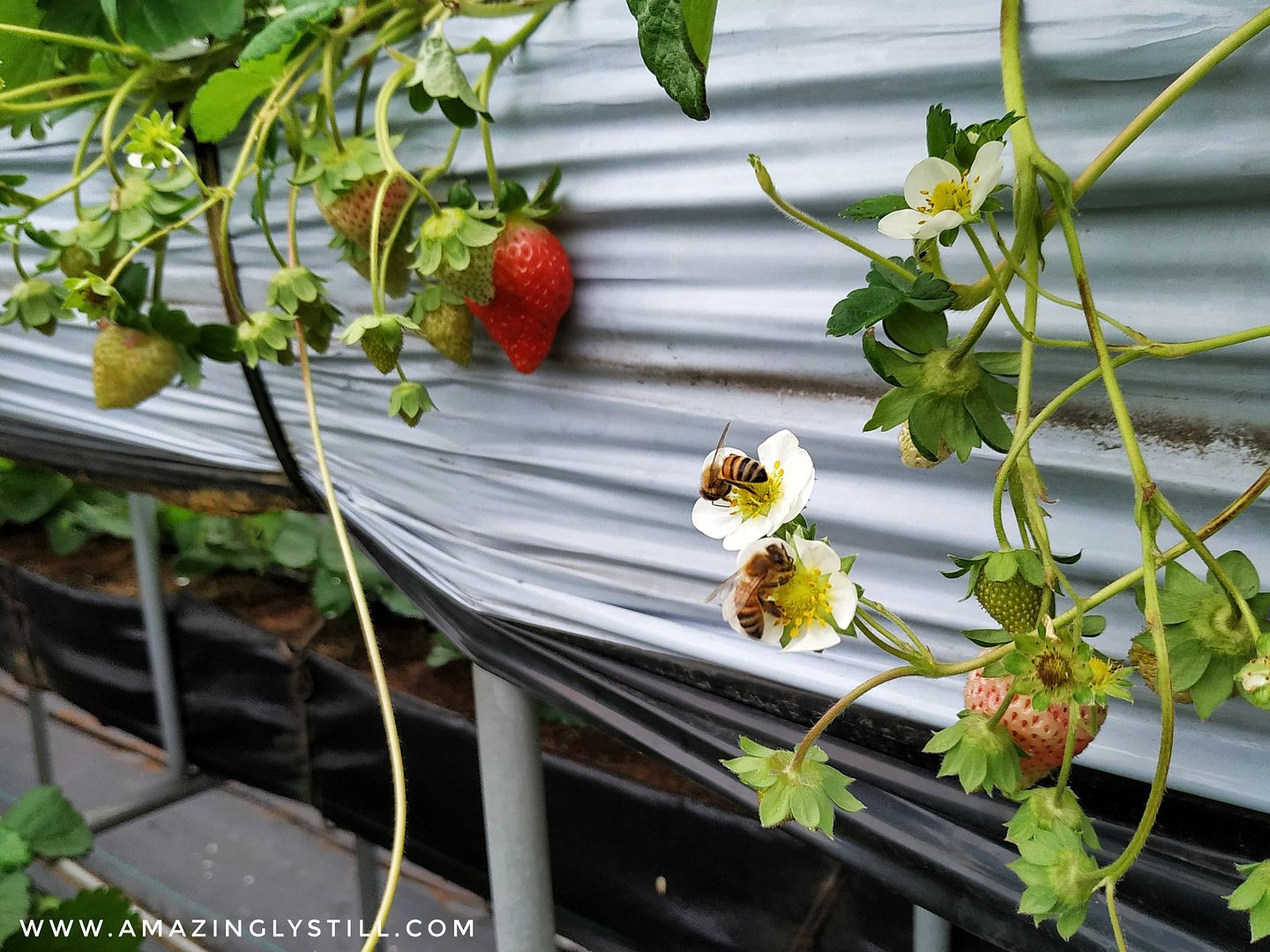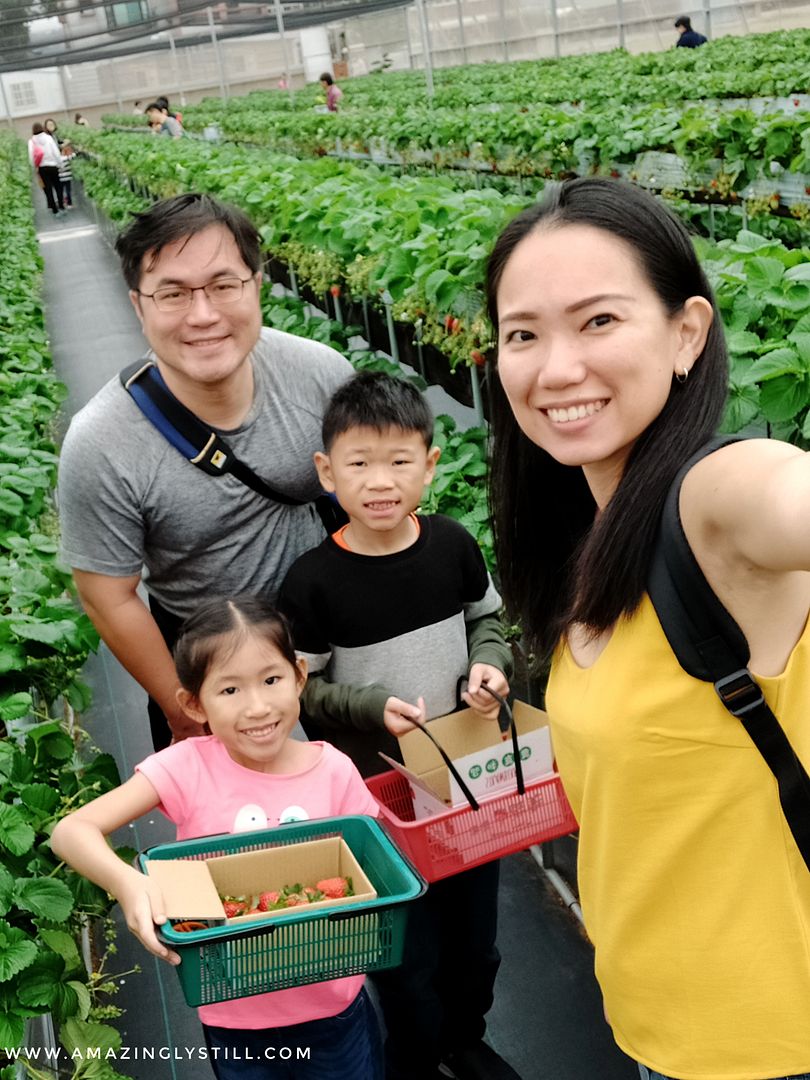 A good harvest for both children!
The time spent at Kiss Kiss Go Go was short as we had another stop to make (which will require at least half the day to enjoy!), but it was sufficient enough to satisfy the children's curiosity and bellies!