It's been 11 years since I have set foot in another country. The last trip out was to Hainan back in December 2007. Fast forward to December 2018, my travel hibernation came to a temporary halt.
My parents organized a huge family vacation to Taiwan and when I told the children about it, they were really excited cos they'll be taking the aeroplane for the first time.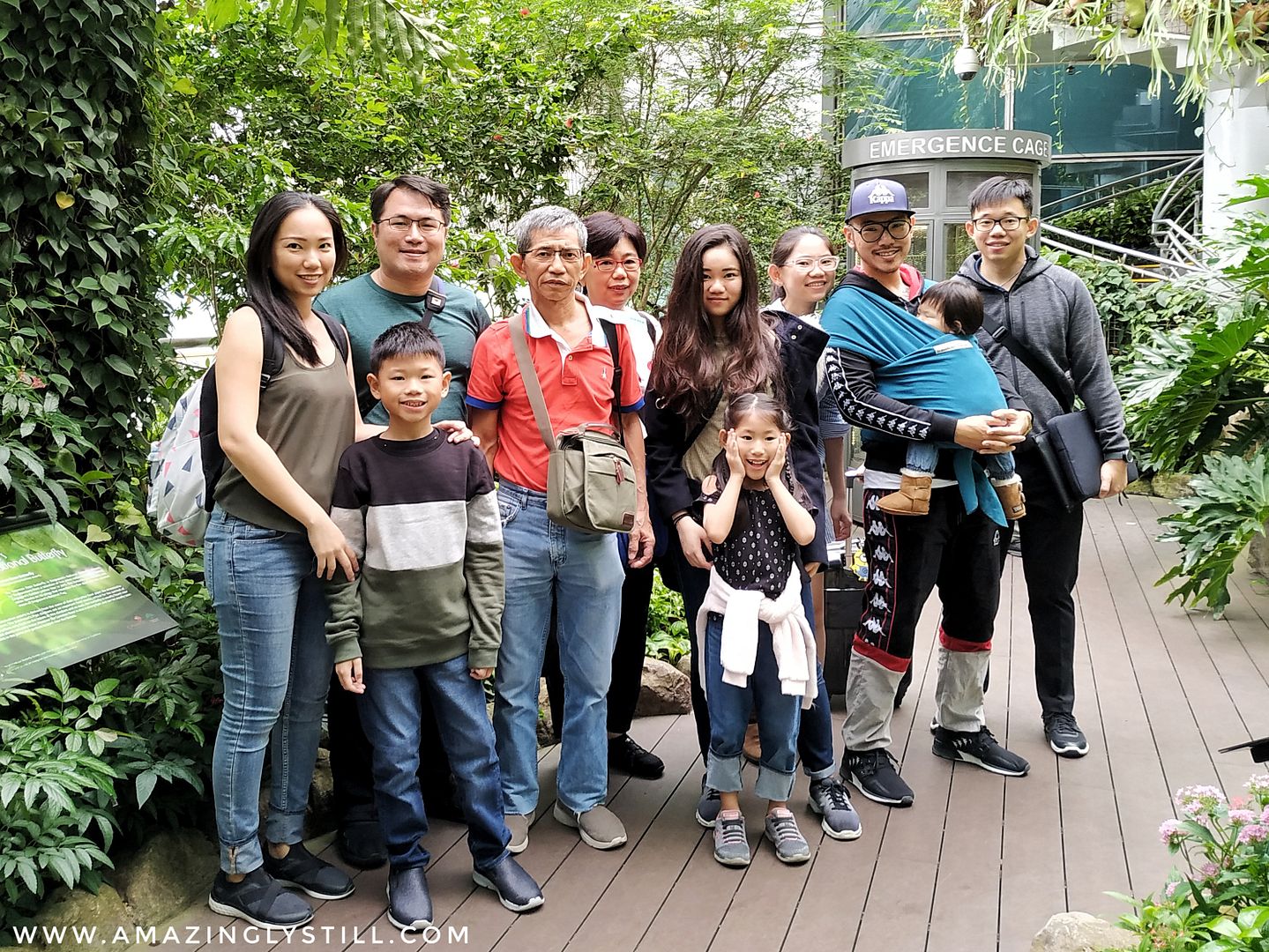 A rare opportunity for them to visit the butterfly aviary within Changi Airport's Terminal 3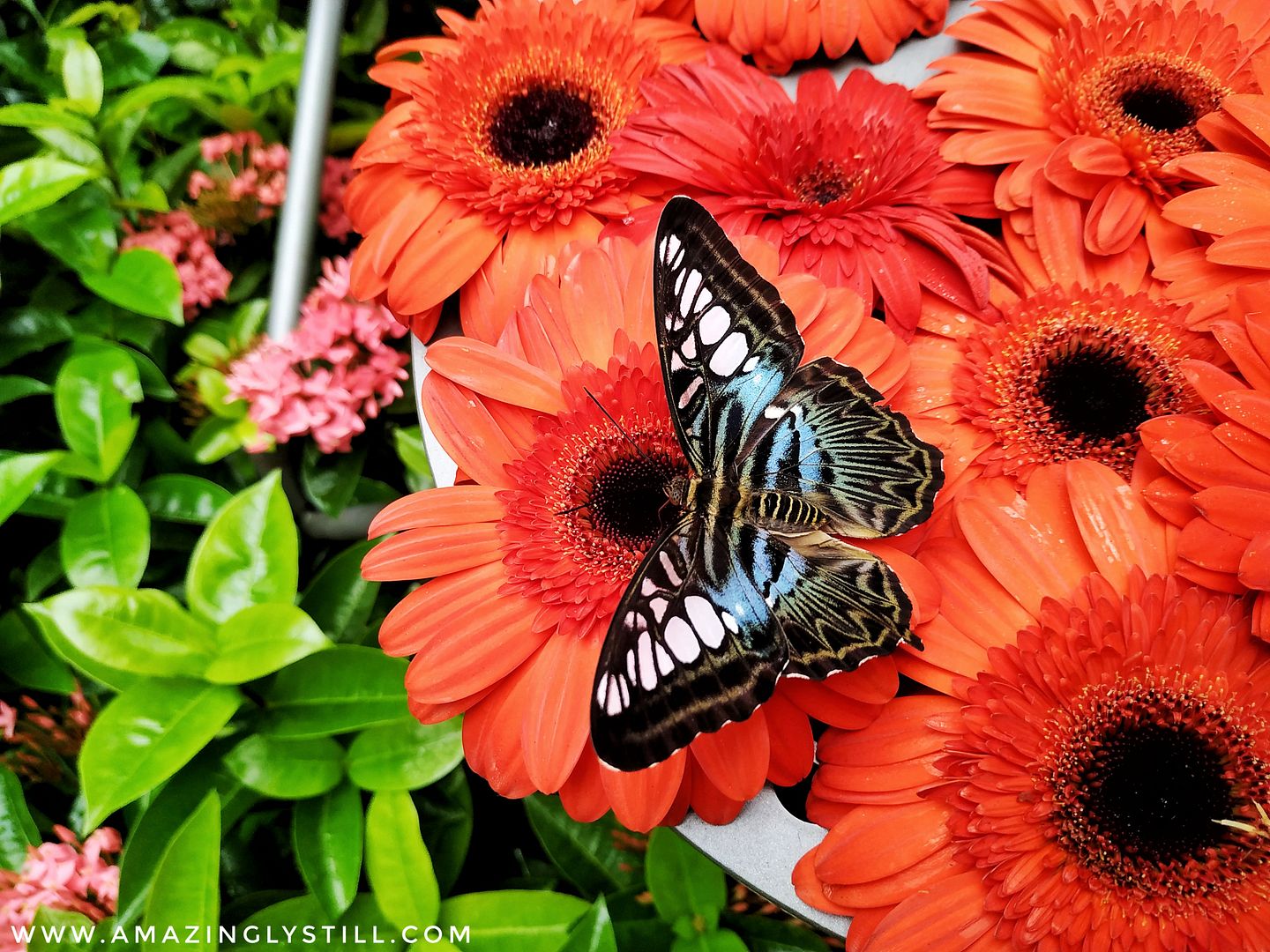 In many ways, I'm pretty glad they were this old (8 and 6) for their first flight out. Not only did we managed to pack light for a family of four, but the 4-hour plus flight didn't faze the children much.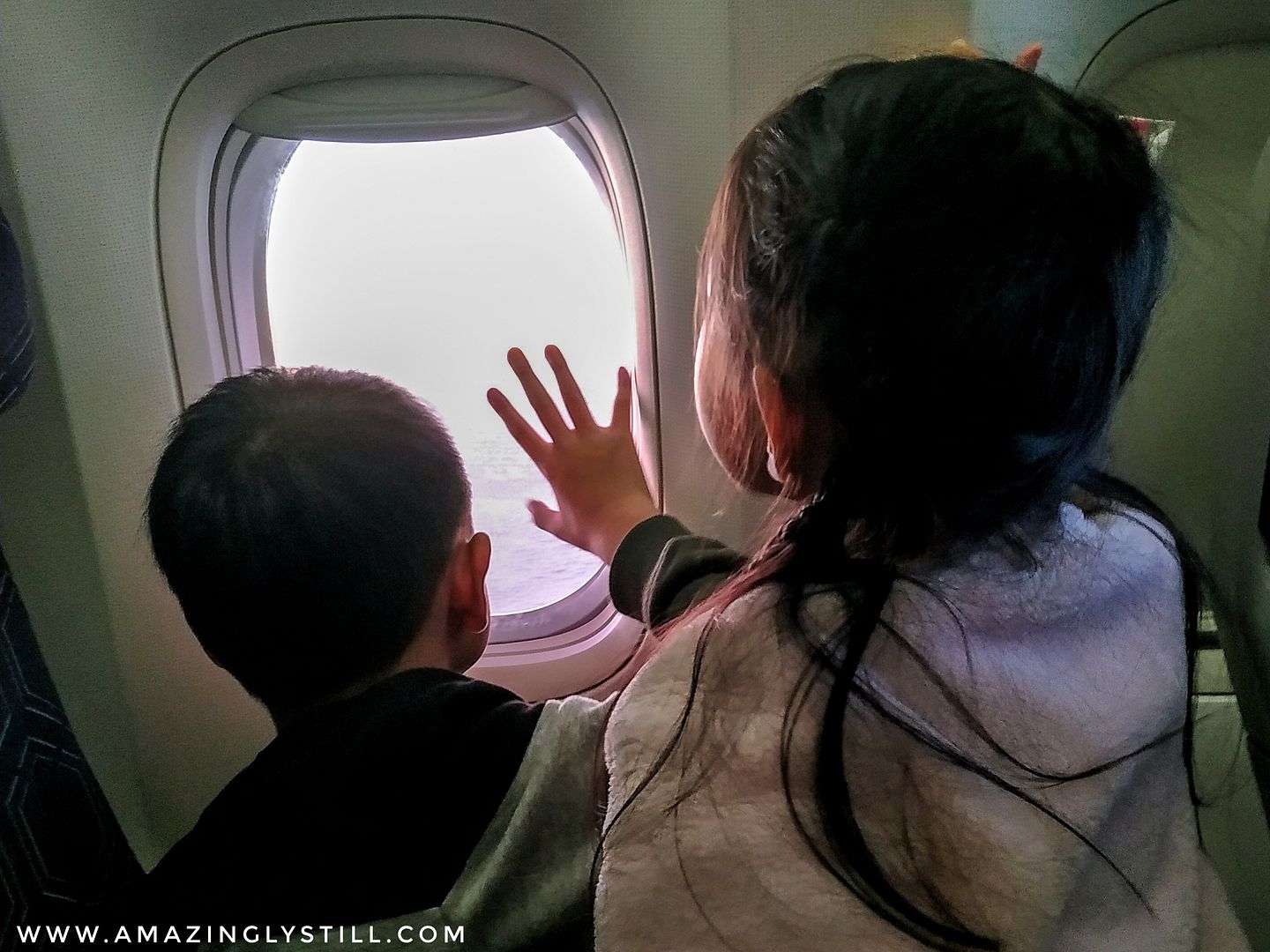 They were excited to see the take-off and landing, which got them roaring with laughter. They were fascinated when we flew through the clouds, pretending to grab some to eat cos they looked like cotton candy. Opening the window shade every now and then to take a look outside, truly amazed by the bird's eye view before them.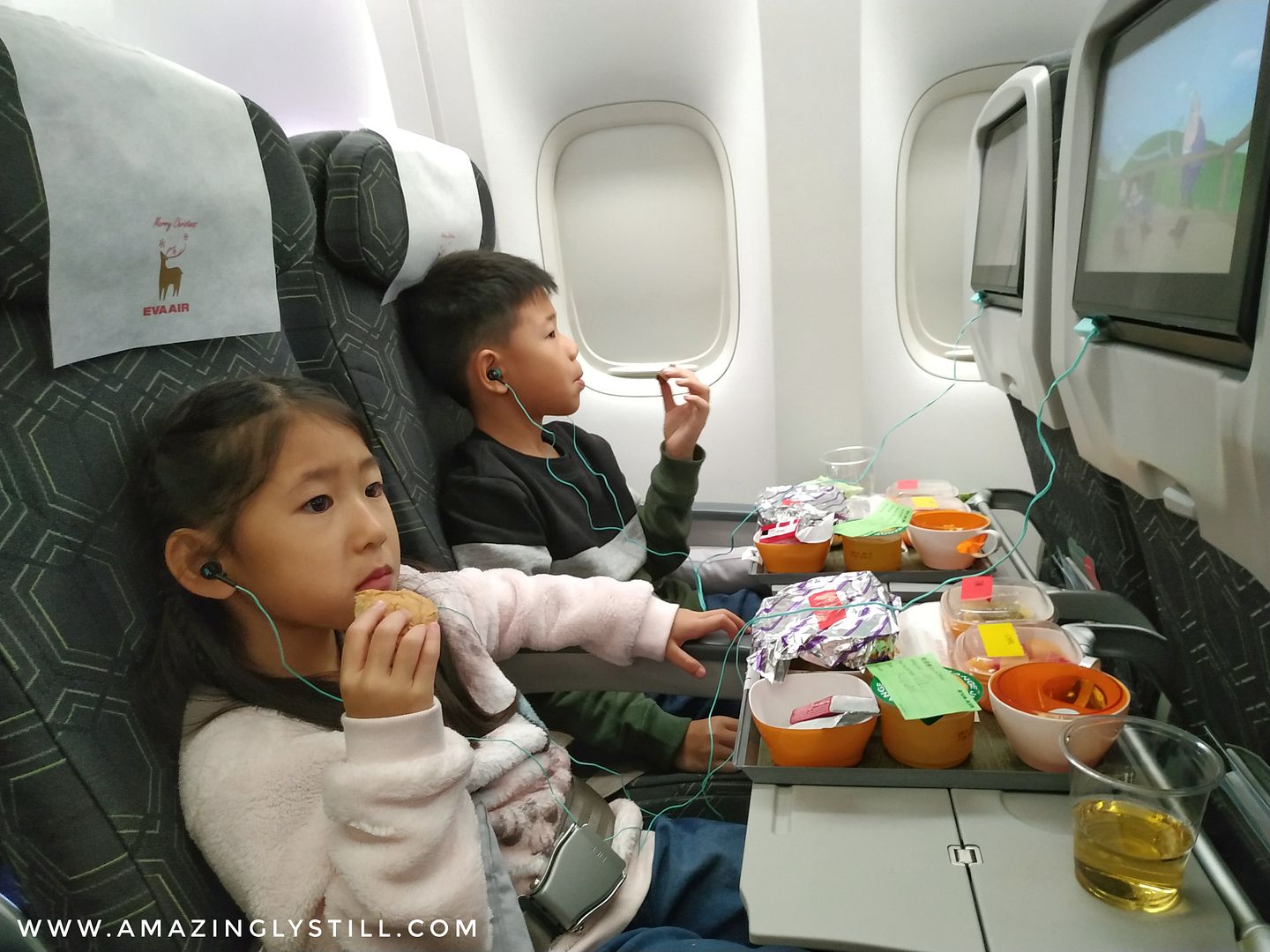 But who am I kidding? They were only entertained by those in little moments here and there. It was really the in-flight entertainment that kept them occupied throughout most of the flight. Haha!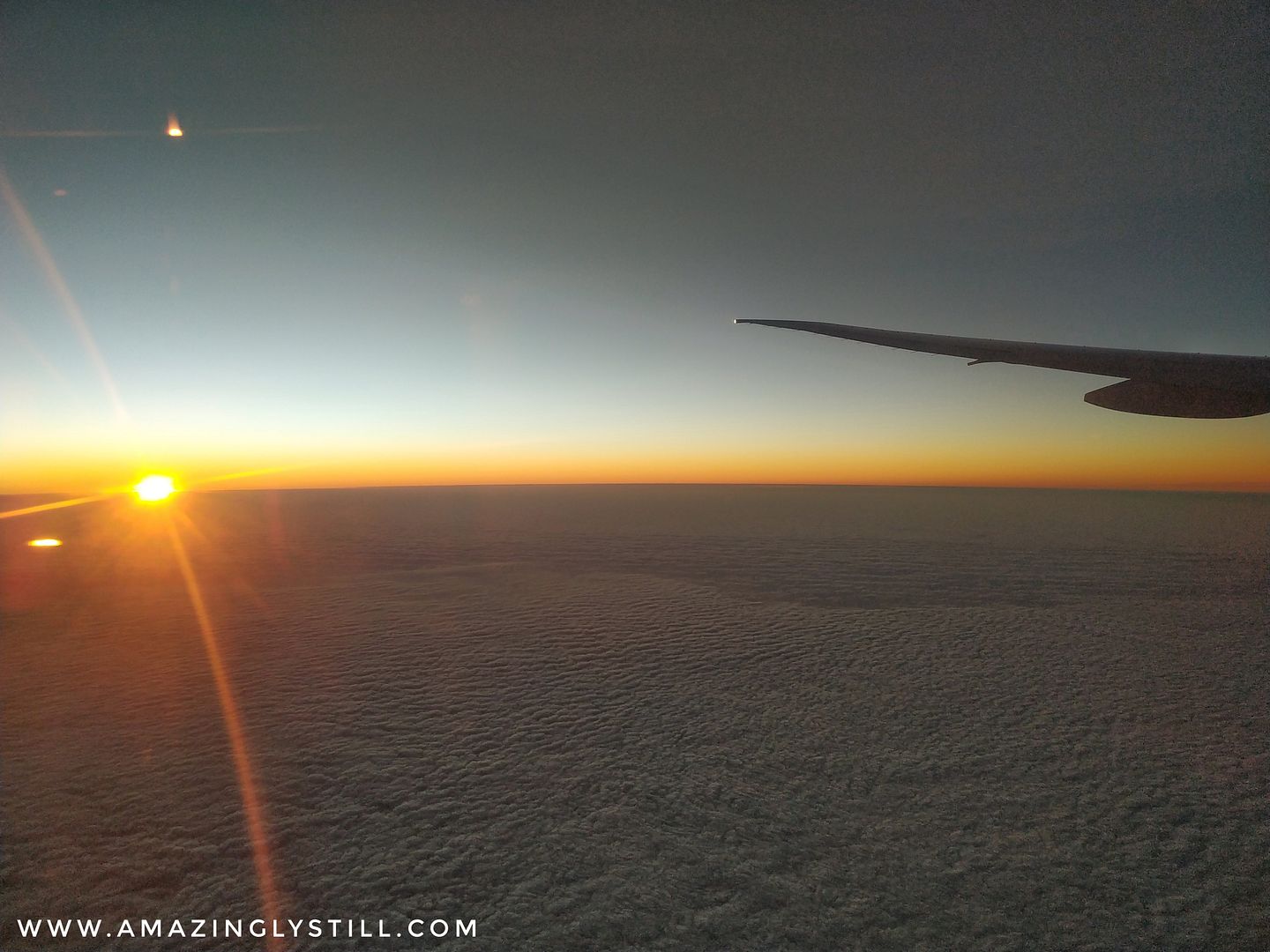 The beautiful sunset that greeted us as we were nearing our destination
By the time we landed and got out of the airport, it was dark. It felt like 8-9pm to us, but it wasn't even 6pm! This is something that I think I can get pretty used to, cos the earlier it gets dark, the earlier we sleep!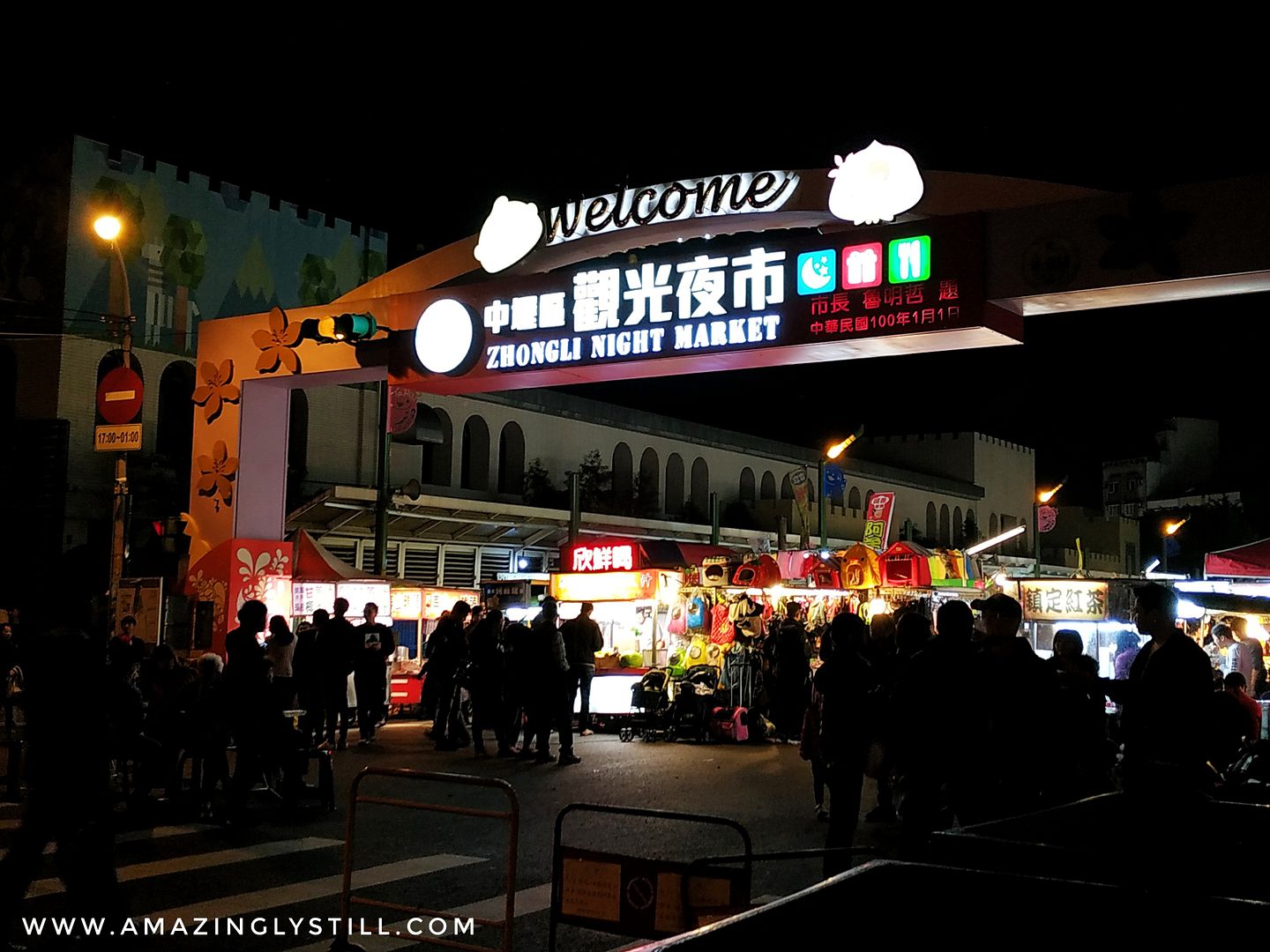 Our first meal in Taiwan, and dinner for night two, were food purchased from the night market that was near our hotel, Hotel Kuva Chateau.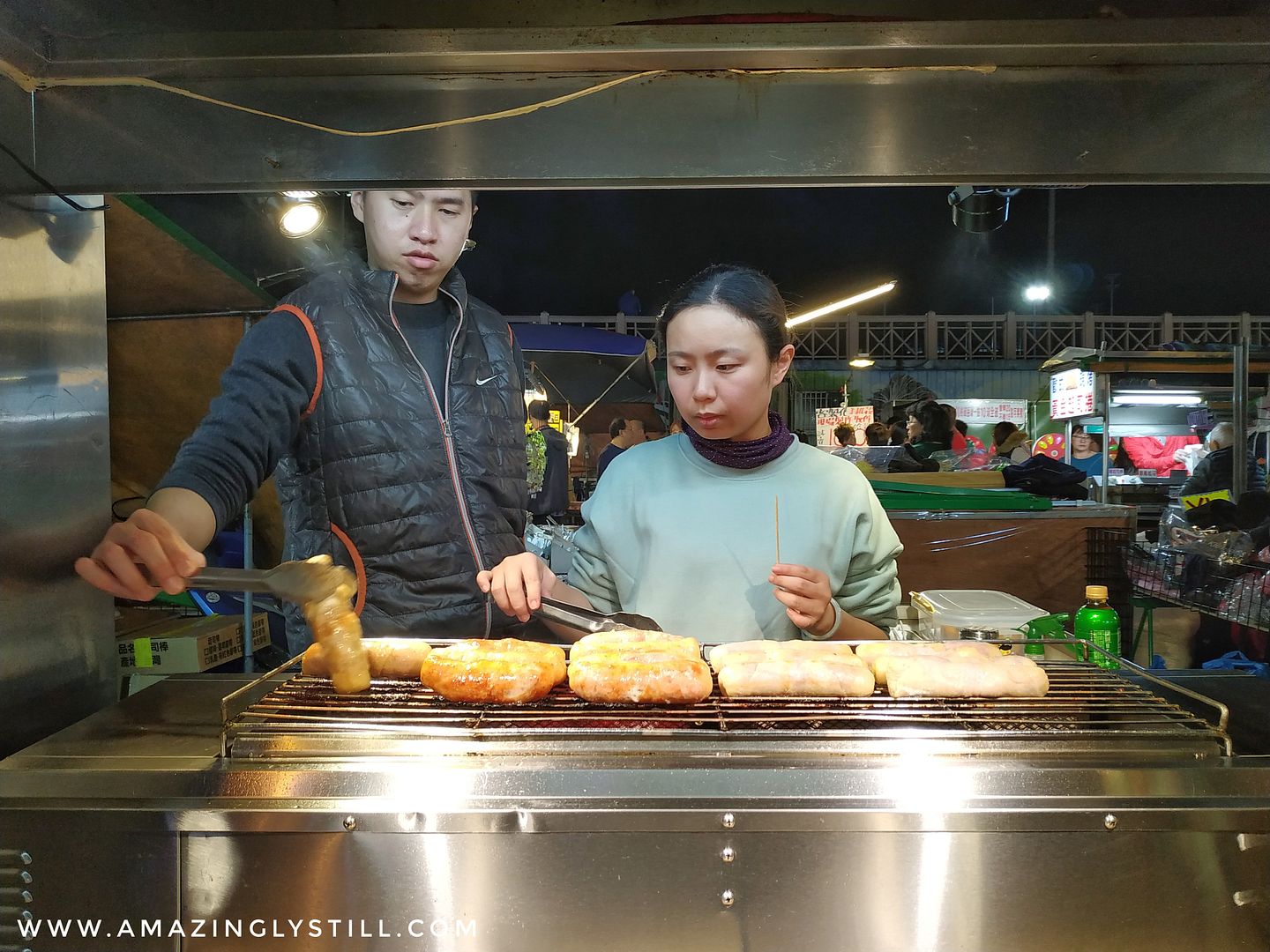 Amongst all the stalls at the night market, this stall called 有一腿 (literal translation: Got One Leg) caught our attention. It also ended up being our favourite from this particular night market! Chicken thigh chunks wrapped in chicken skin, marinated and grilled to perfection!
We were pretty bummed when we couldn't find it again the following night. There was another stall that sold it as well, but it didn't taste as good.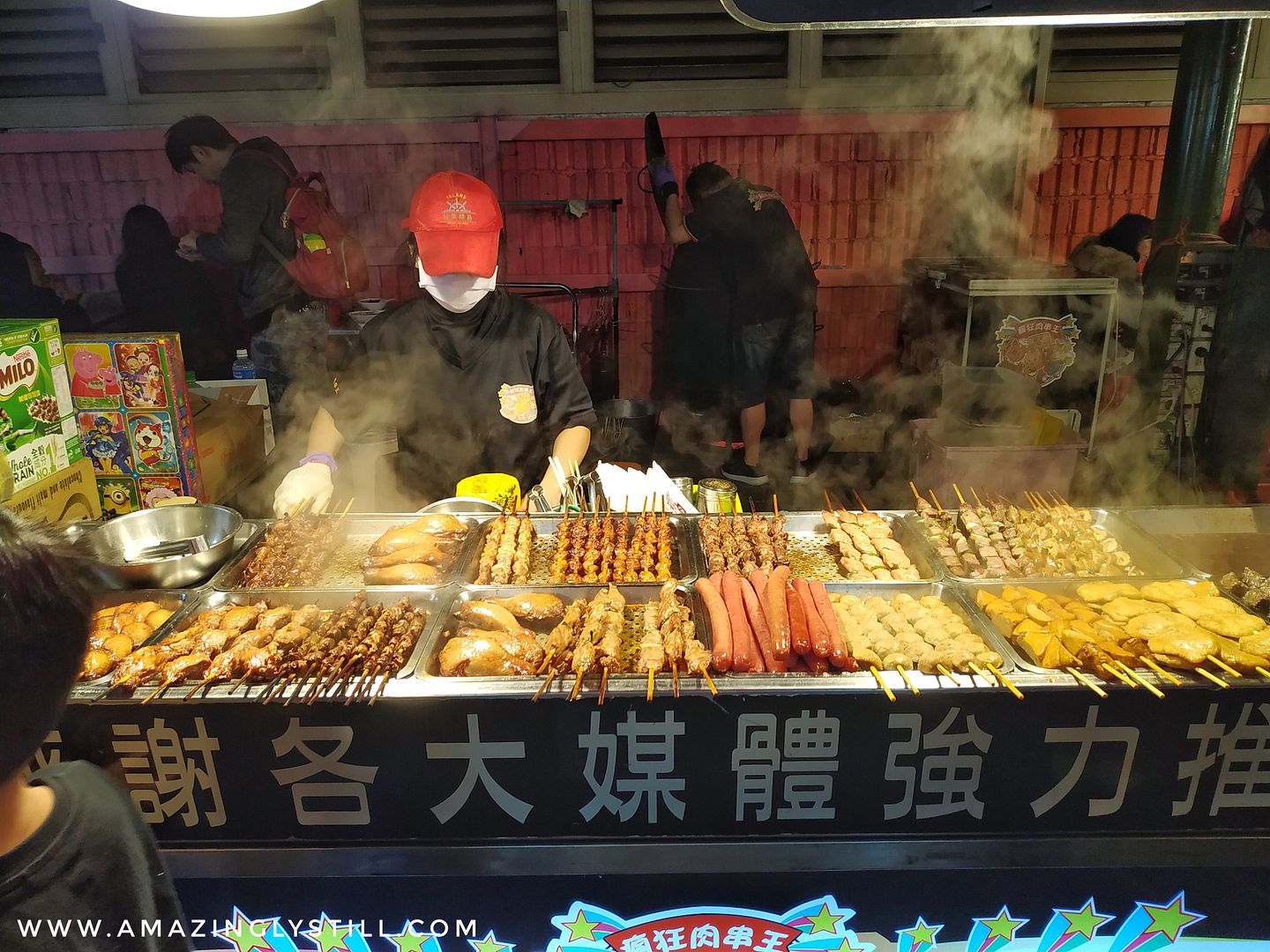 Blake loves the barbecued meat from this stall and their sticks are huge!
On the first night, we kind of bought everything we wanted to try. Naturally, there were hits and misses, and quite a bit of food wastage. So for the second night, we spent our money a little more wisely, selecting the food we want to eat a little more carefully.
Oh, and for both nights, we enjoyed our dinner in our hotel room, whilst watching a movie – 'Peter Rabbit' on night one and 'Gnomeo and Juliet' on night two.
Our first night in Taiwan was off to a pretty good start!