After spending half the day at Leofoo Village Theme Park, it was off to dinner and back to our hotel room to rest for the night. The next day, we checked out of Hotel Kuva Chateau and made our way to our next accommodation in Yilan.
Along the way, we stopped at Yingge Ceramic Street (鶯歌陶瓷老街) where we had initially thought to let the children do some art and craft activities, while the rest shopped around. Unfortunately, the shop was still closed.
The children weren't too disappointed though, because while walking around the mostly closed shops, I discovered a DIY cotton candy machine! And of cos we're going to have a go at it!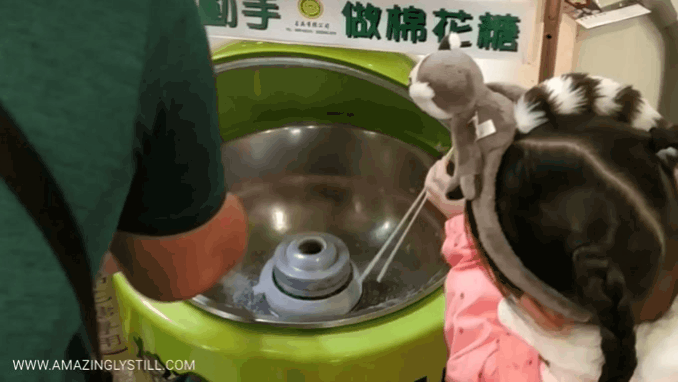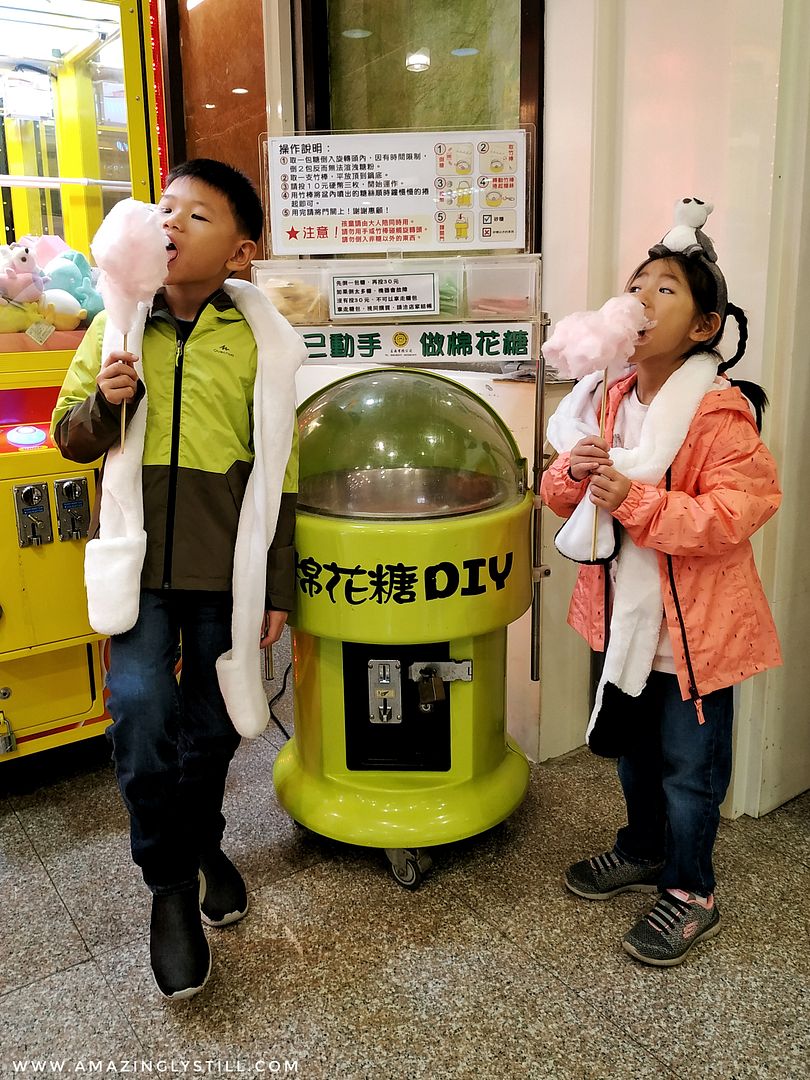 After their sweet surprise, we decided to rest at a little cafe to fuel up on coffee – something I seldom drink but very much needed it that day as my siblings and I stayed up till way past 1am to finish our laundry the night before.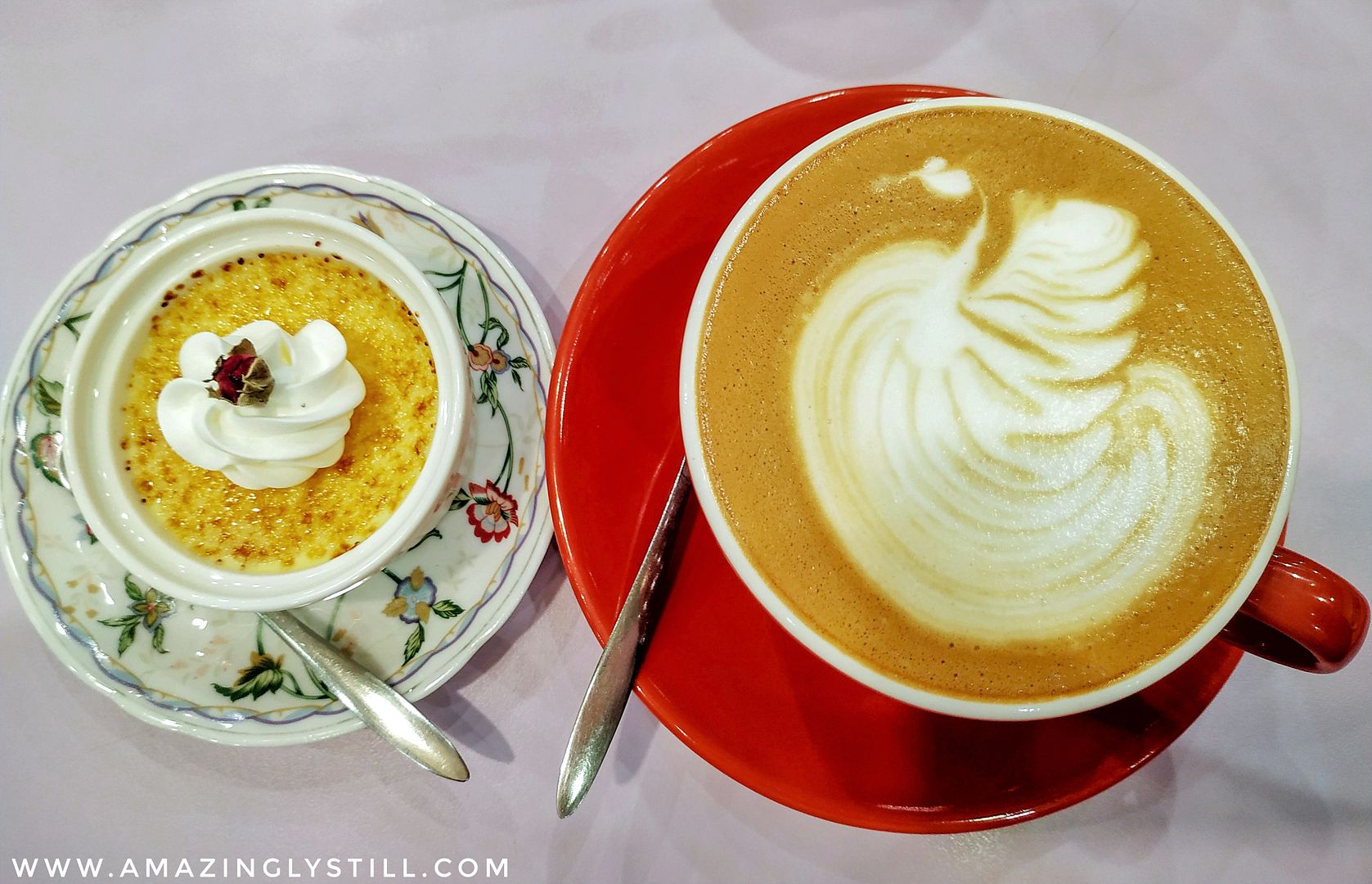 Crème brûlée and Vanilla Latte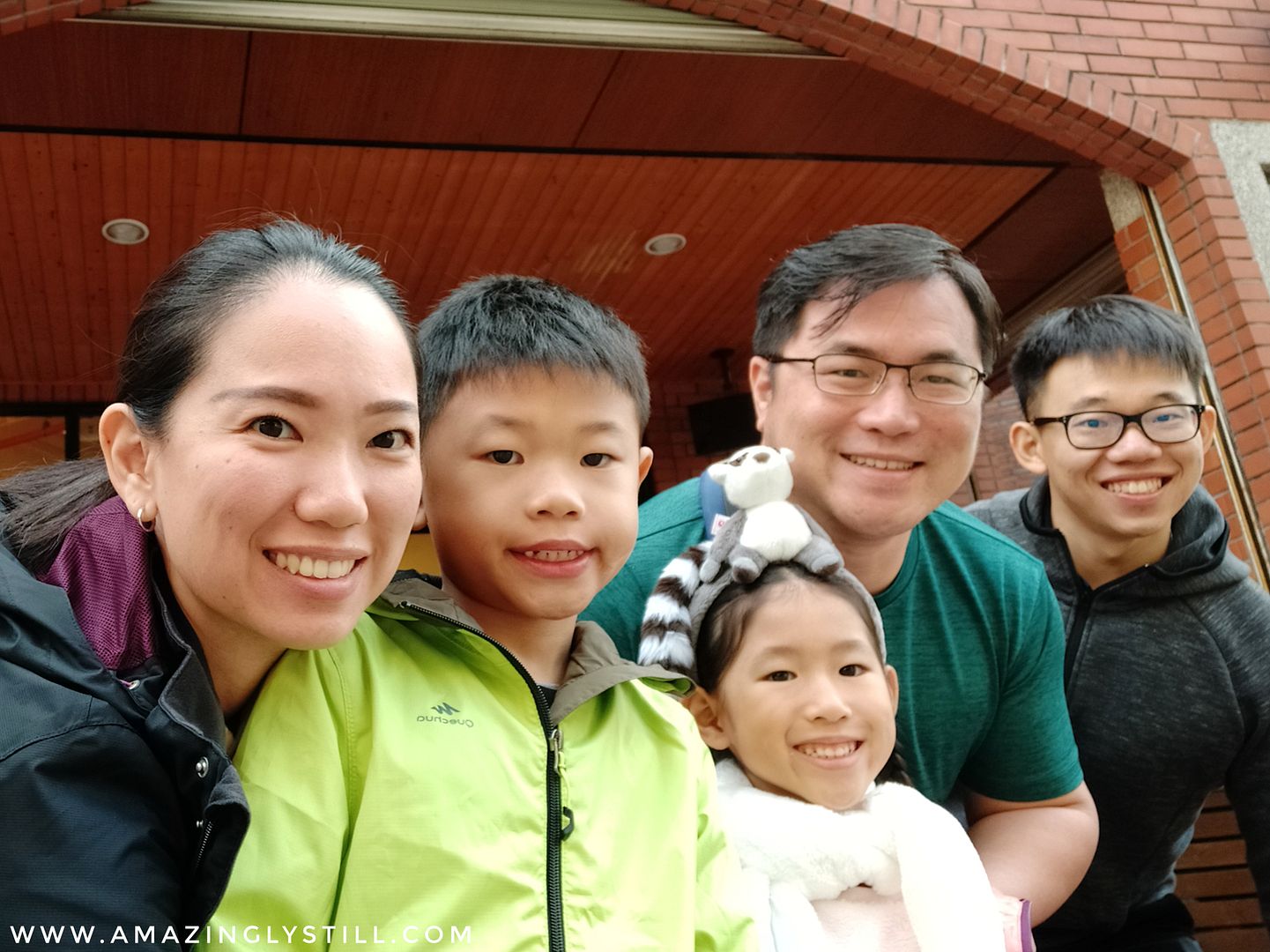 After we were done with our coffee, we headed over to Sanxia Old Street (三峡老街).
One of the first things we did when we reached Sanxia Old Street was to grab a snack from a shop my sister recommended – Jin San Xia (金三峽).
It's croissant-like in shape, but it tastes more like bread. The ends were especially yummy to me!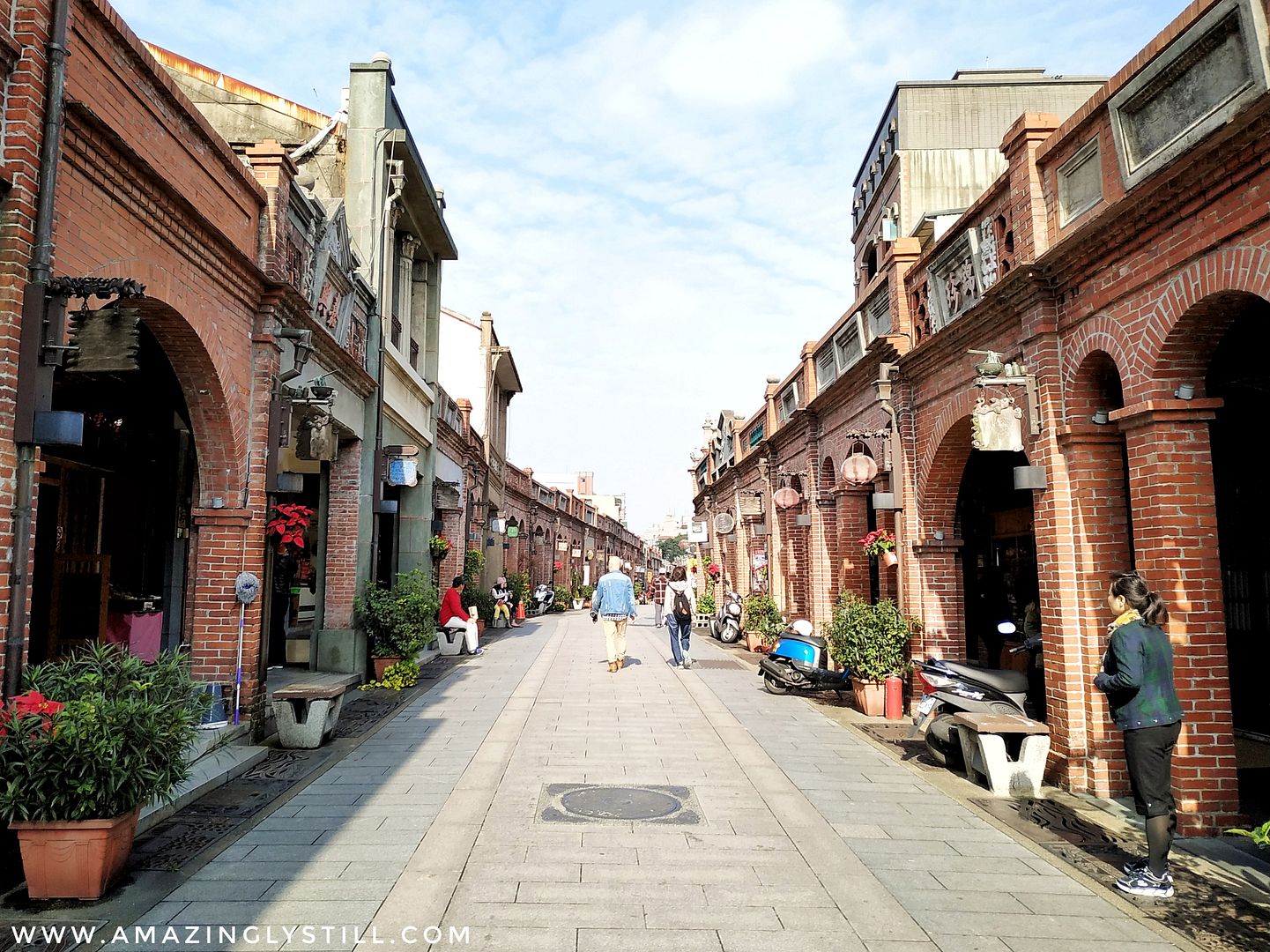 Visiting this old street was the beginning of a big search for us in Taiwan as we found a capsule machine that sold super cute Pokémon toy figures!
It's a really pricey one too, costing about SGD$6-7 per capsule. We only got one at this stop, but over the next few days, we continued to keep a look out for the capsule machines as the children wanted to collect 3 out of the 4 designs available. They're definitely our flesh and blood. Sean and I used to collect tons of capsule toys before the children came along!
After window shopping at Sanxia, we made our way to lunch before a long drive to our next accommodation, Green Resort (綠也渡假莊園), to check-in. Once that was done, we headed out for dinner at yet another night market – Luodong Night Market (羅東夜市).
This night market is by far our favourite of all, because we found two awesome places to buy our dinner!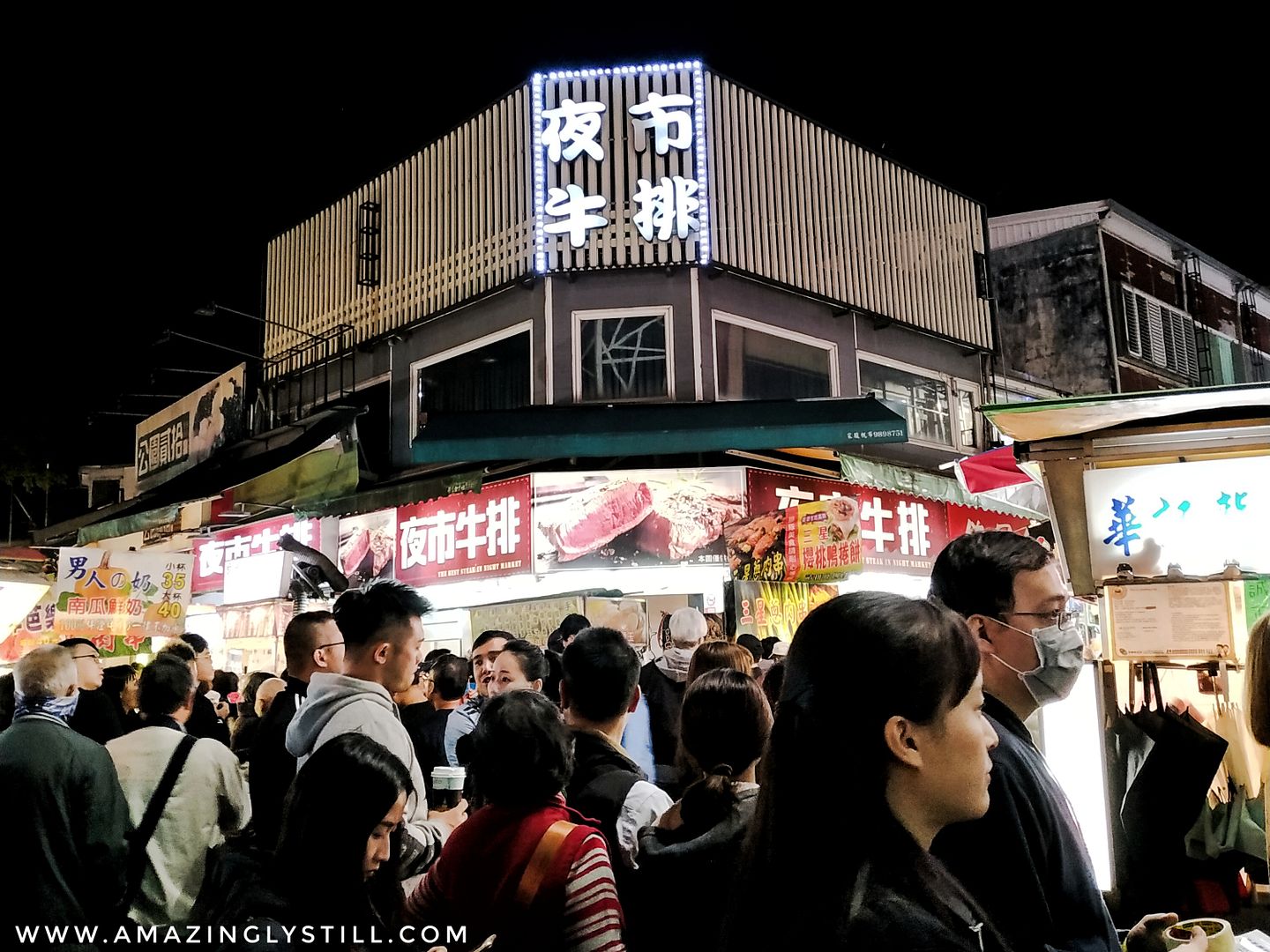 After walking through the night market, we narrowed down our dinner choices to a few. And we're so glad we decided to buy from this shop! Their beef steak spaghetti set is so delicious and value for money! Mad love it!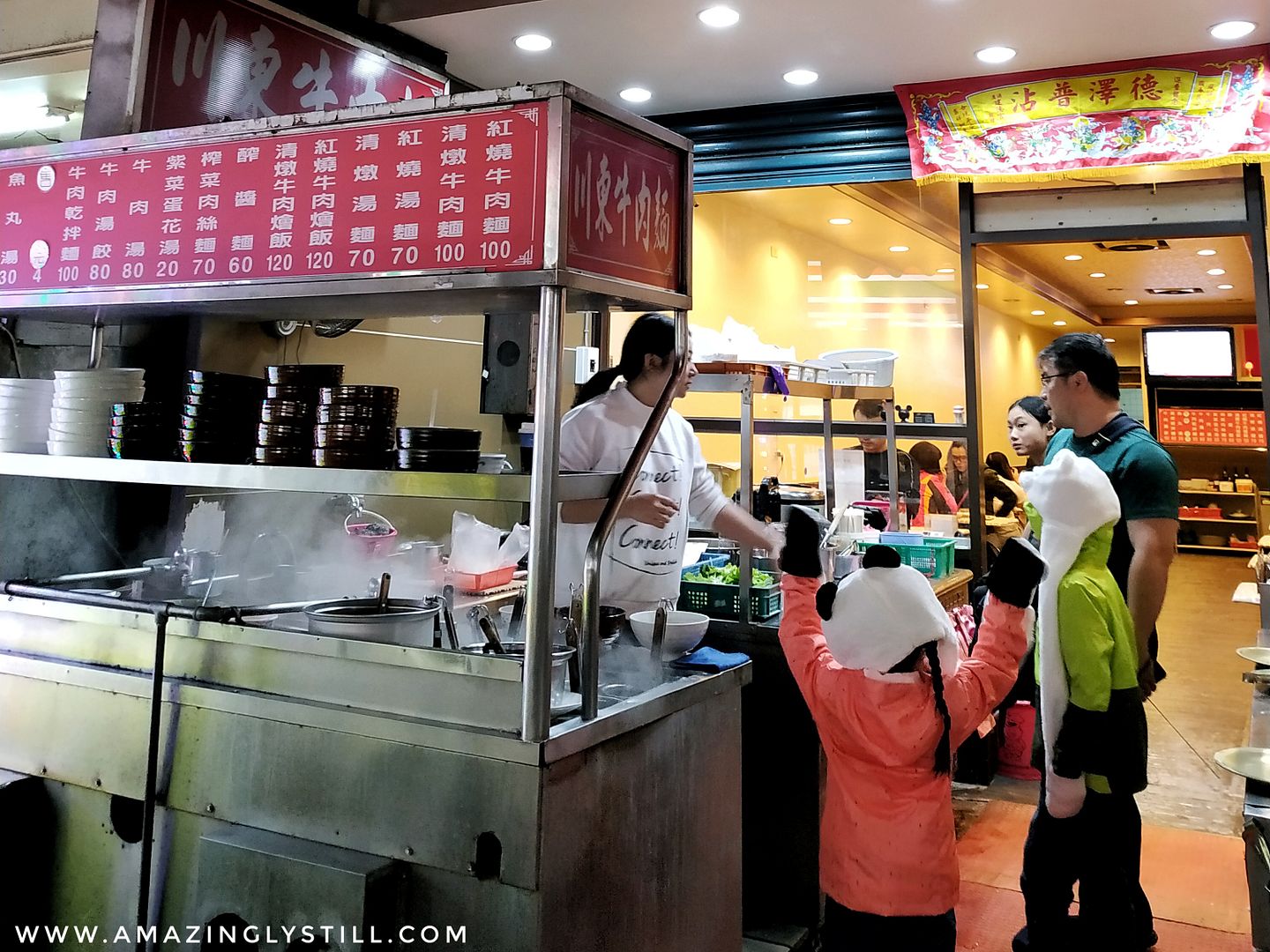 Before going to Taiwan, I told my friends that I'll eat braised pork belly rice (卤肉饭) the entire trip and some of them told me that I'll regret it cos when I return, I'll never be satisfied by the ones made here anymore. They were wrong. I very much prefer the ones in Singapore. Haha. I ended up eating braised pork belly rice only twice on this trip.
The unexpected happened though. My taste buds fell in love with their beef noodles instead! And now that we're back, I'm thinking where I can get another delicious bowl of beef noodles!
And erm, I know I should show photos of the food as proof but, erm, our chopsticks moved faster than expected and it was all gone before I even thought of taking photos. Haha!