After some window shopping and dinner, we finally returned to our room at our resort, Green Resort (綠也渡假莊園) to rest for the night, when out of the blue, we heard loud shots being fired.
Survival instincts kicked off straight away. We drew the curtains, switched the lights off and the kids went to hide. Sean took a peek through the curtains at the balcony while I headed to the bathroom's window.
There, I saw the cause of the loud bangs – Fireworks.
Another round of fireworks flew through the dark skies as I called for Sean and the children. We barely caught glimpses of it and it was over. Silence was restored. Clearly, I have no photos of it or I would've inserted it above for the dramatic reveal of what it was.
And now, back to the main point of this post – Green Resort.
The following three nights have got to be the happiest three nights for the children. This resort is a paradise for them!
First off, check out their bed for the first two nights.
This is Room 203 – Castle Theme with slide for 4 pax. Yes, that's a slide on the right.
Not surprisingly, this room is the most popular room at the resort for families with young children. It was so popular that somehow, a double-booking was made by mistake for our 3rd night there. A fellow Singaporean family had also booked it for their one-night stopover on our last night, but we gladly let them have it.
Honestly, being woken up before sunrise for two mornings in a row, by children climbing up the stairs and sliding down, isn't the most pleasant alarm! Haha!
And we seriously have no complaints cos not only will we be able to experience two different theme rooms, we also got upgraded to a room for 6 pax – Room 202 – Totoro Theme!
The children got super excited in this room as well and were more than happy to sleep separately and occupy all 3 beds!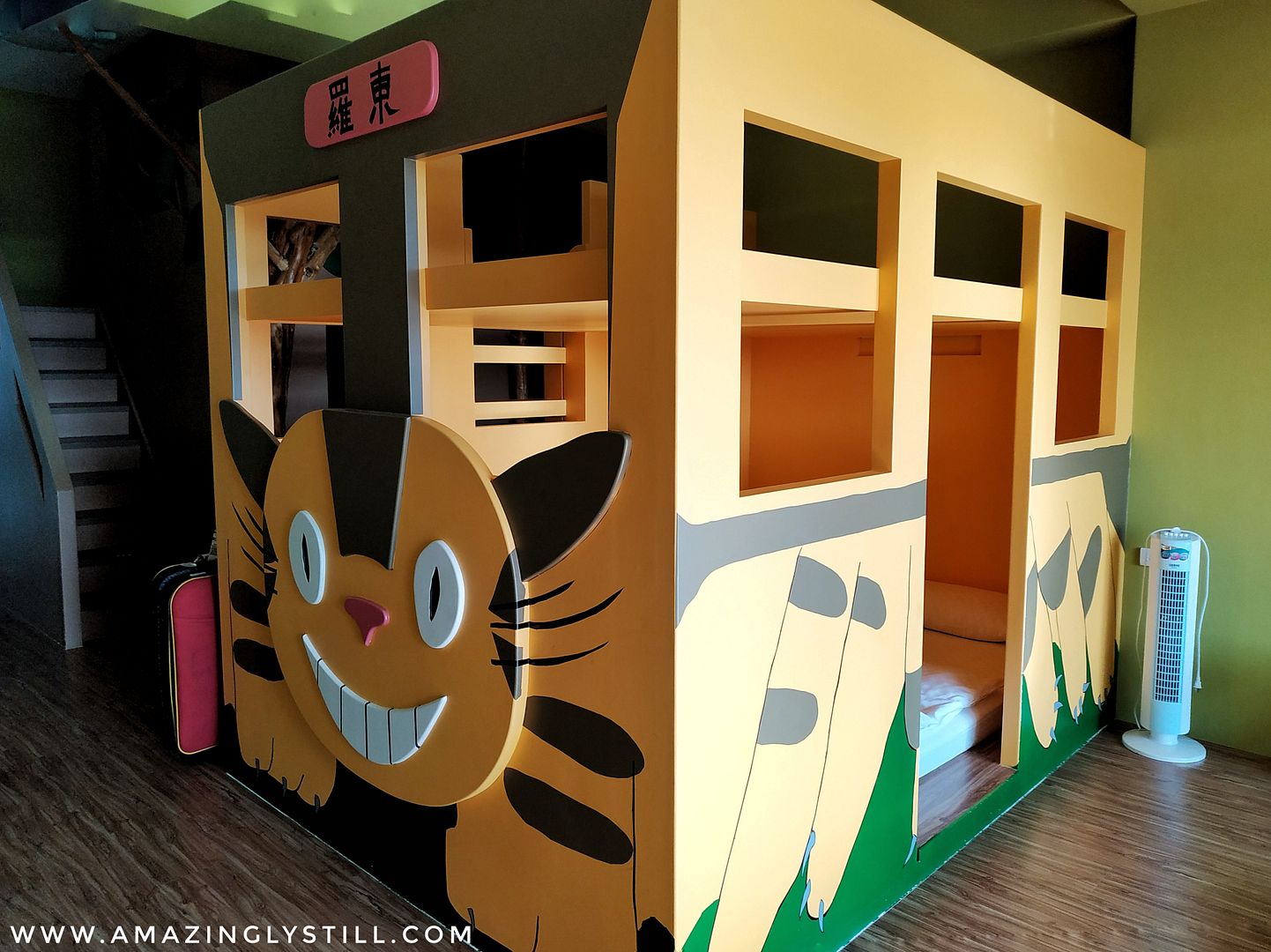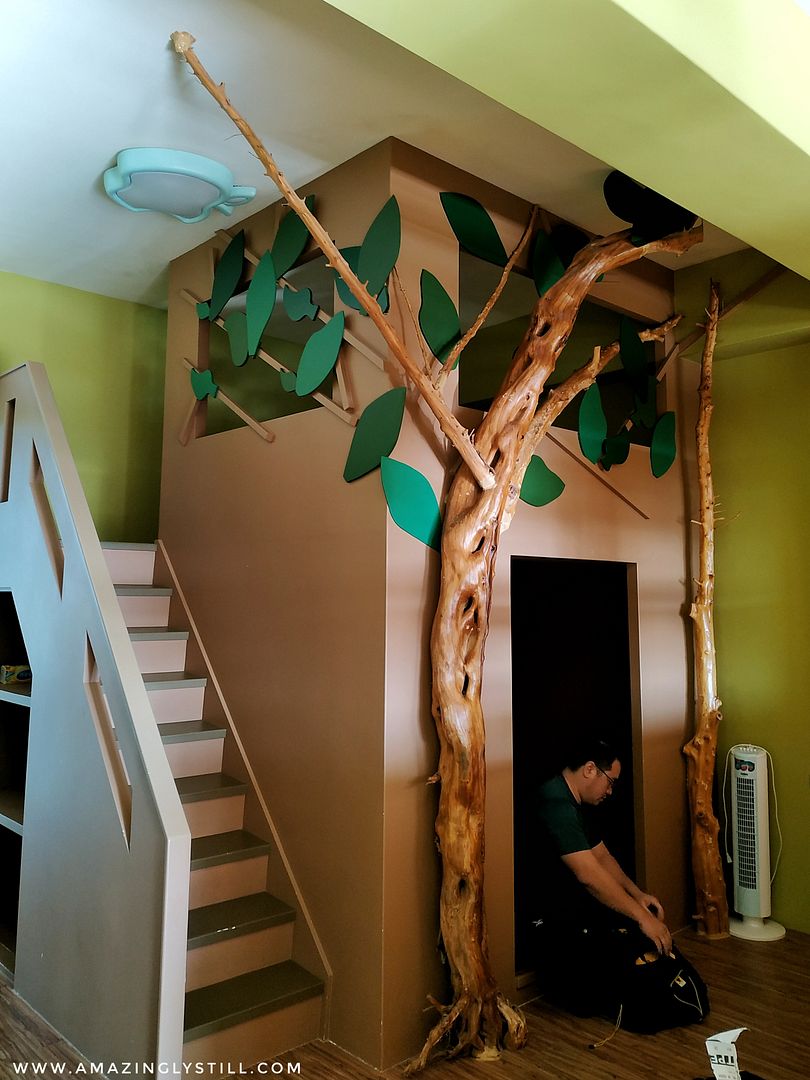 Nakayla's choice was pretty clear from the moment we stepped in. She placed her stuff on the bed within the cat to mark her territory while Blake opted for the tree house. It all worked out cos I wanted the bed at the bottom of the tree! Yay!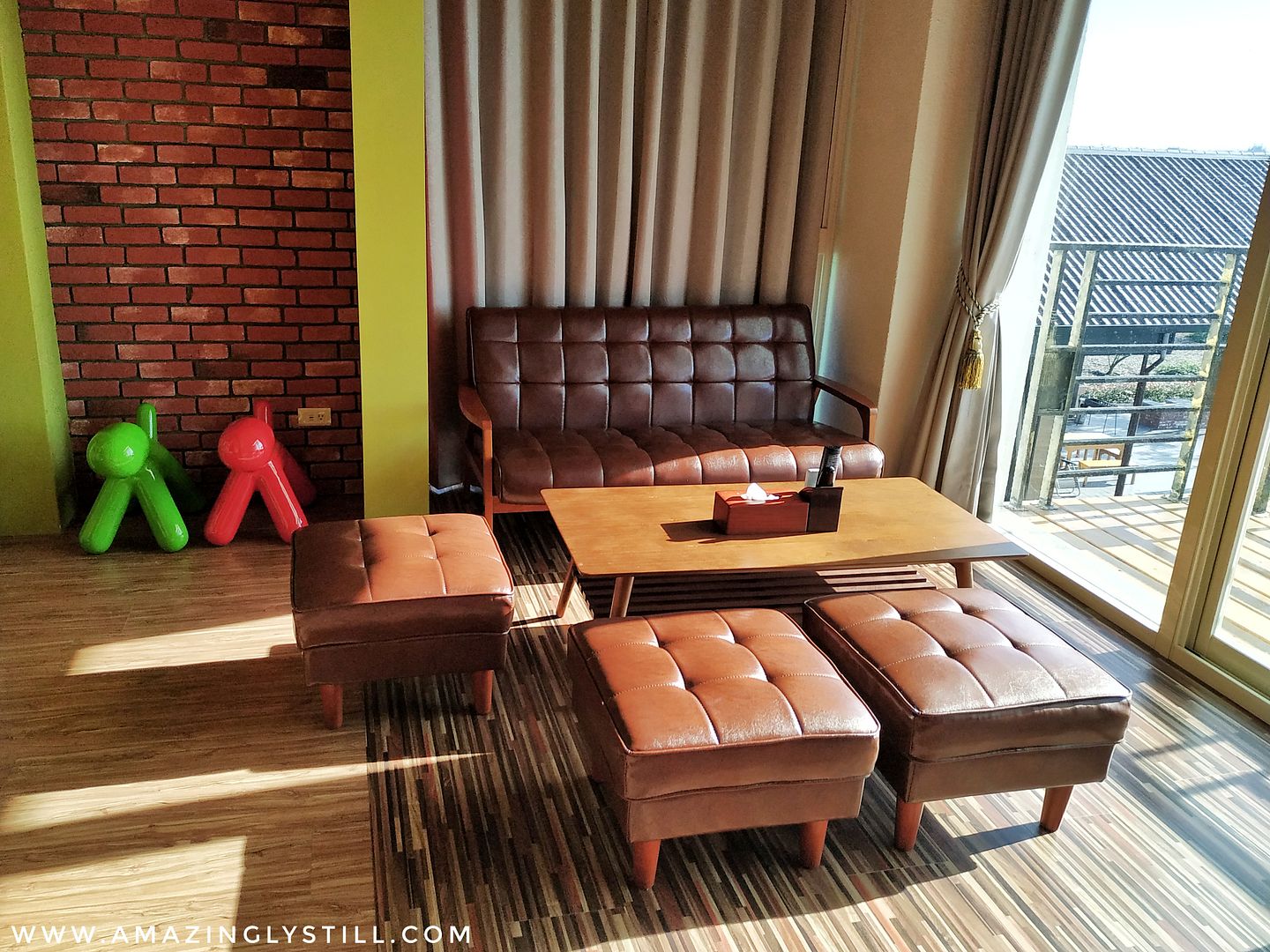 It even had a lovely living room where we snacked and watched cartoons late into the night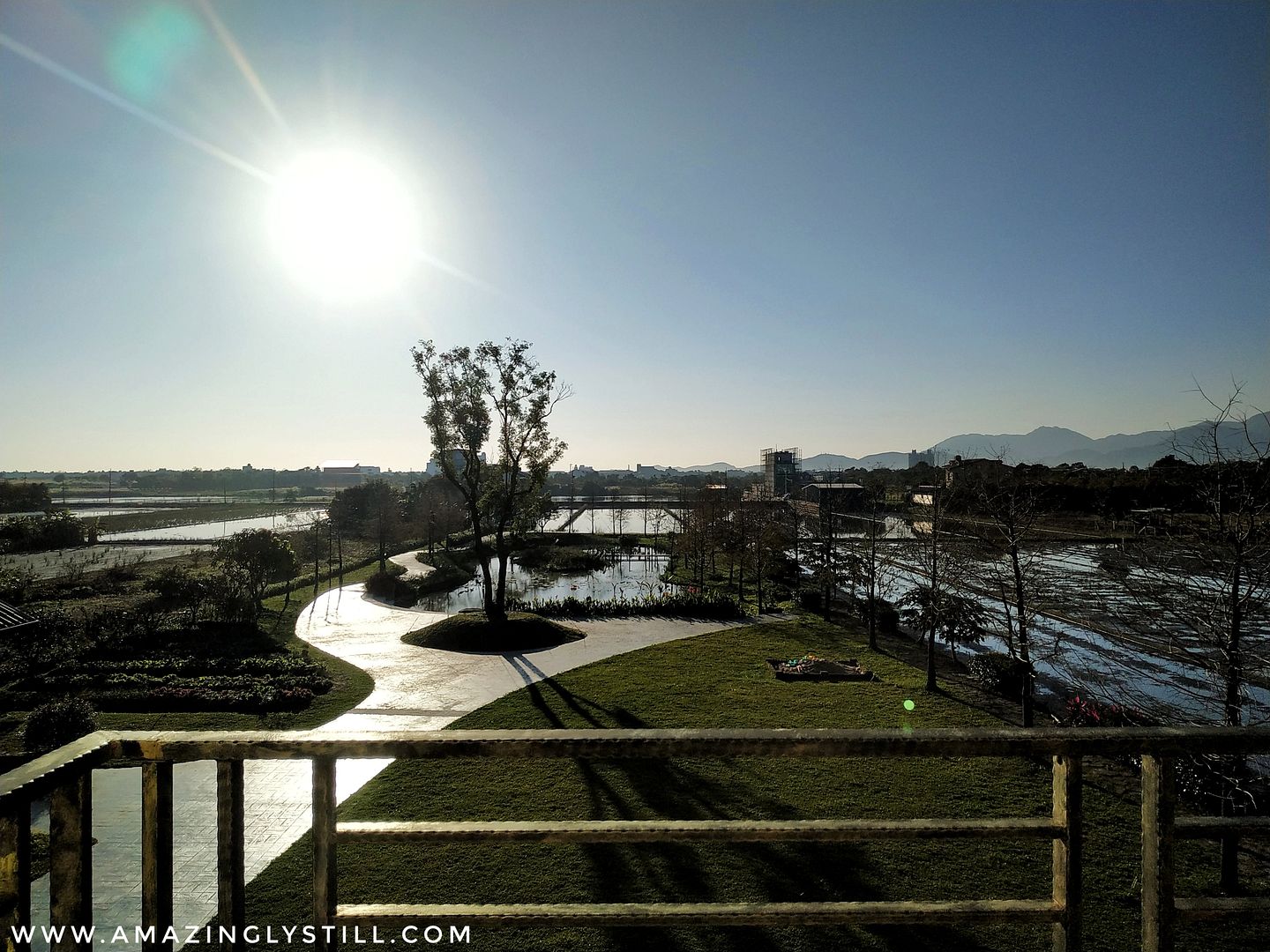 And a beautiful view in the morning!
That beautiful view is also part of the resort and when I went for a morning walk with the children, we discovered ducks!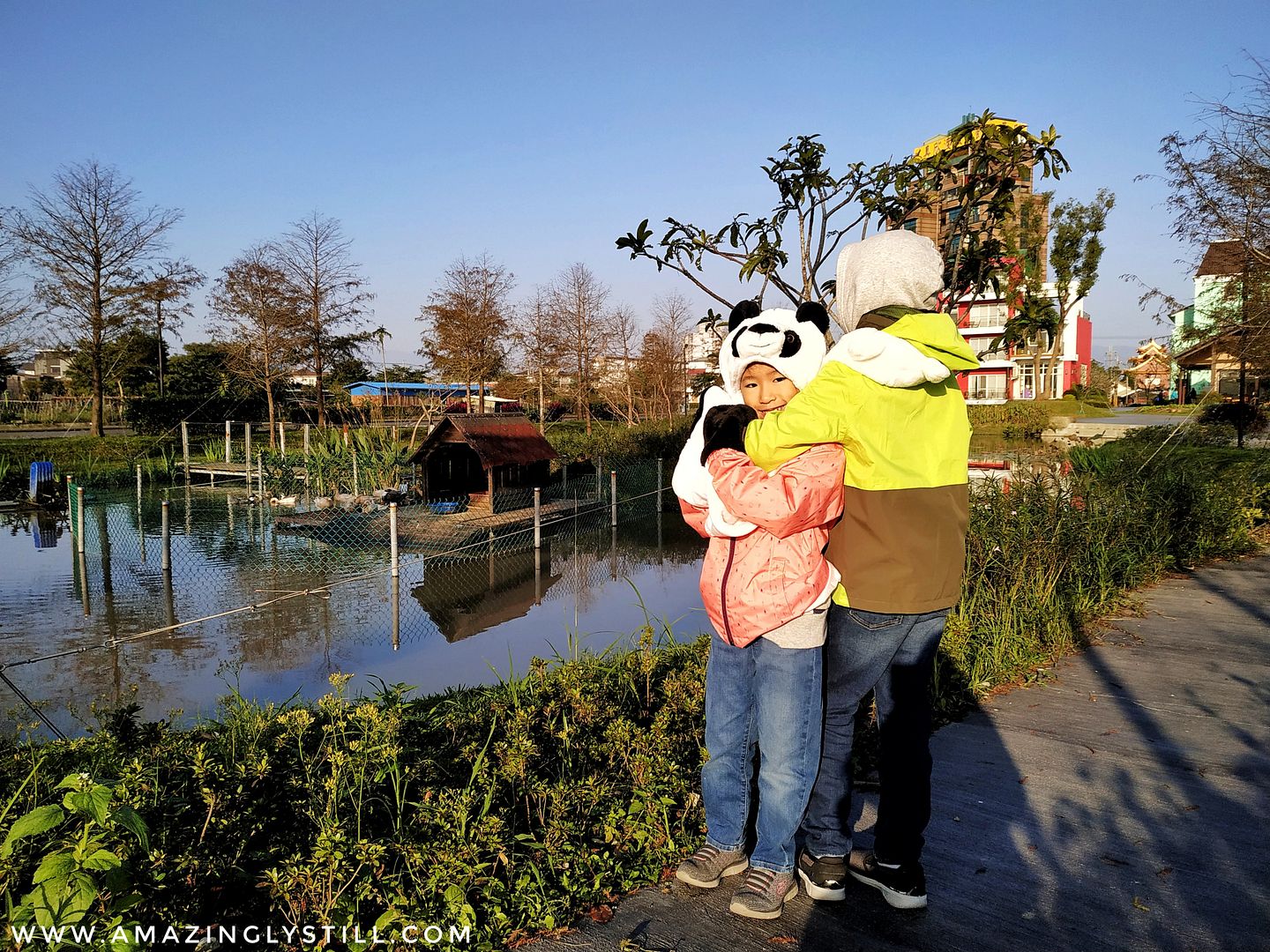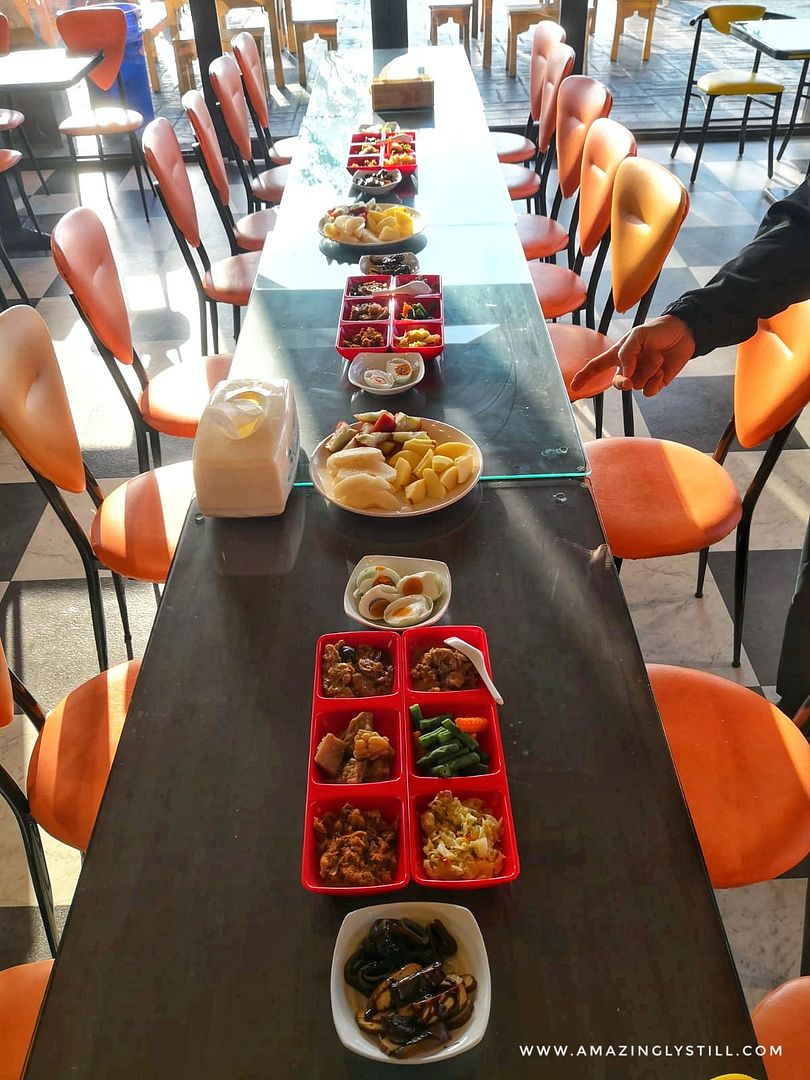 Our delicious home cook breakfast
Besides our awesome theme rooms, and delicious home-cooked breakfast provided, the next facility I'm about to reveal is the cherry on top of the an ice cream sundae…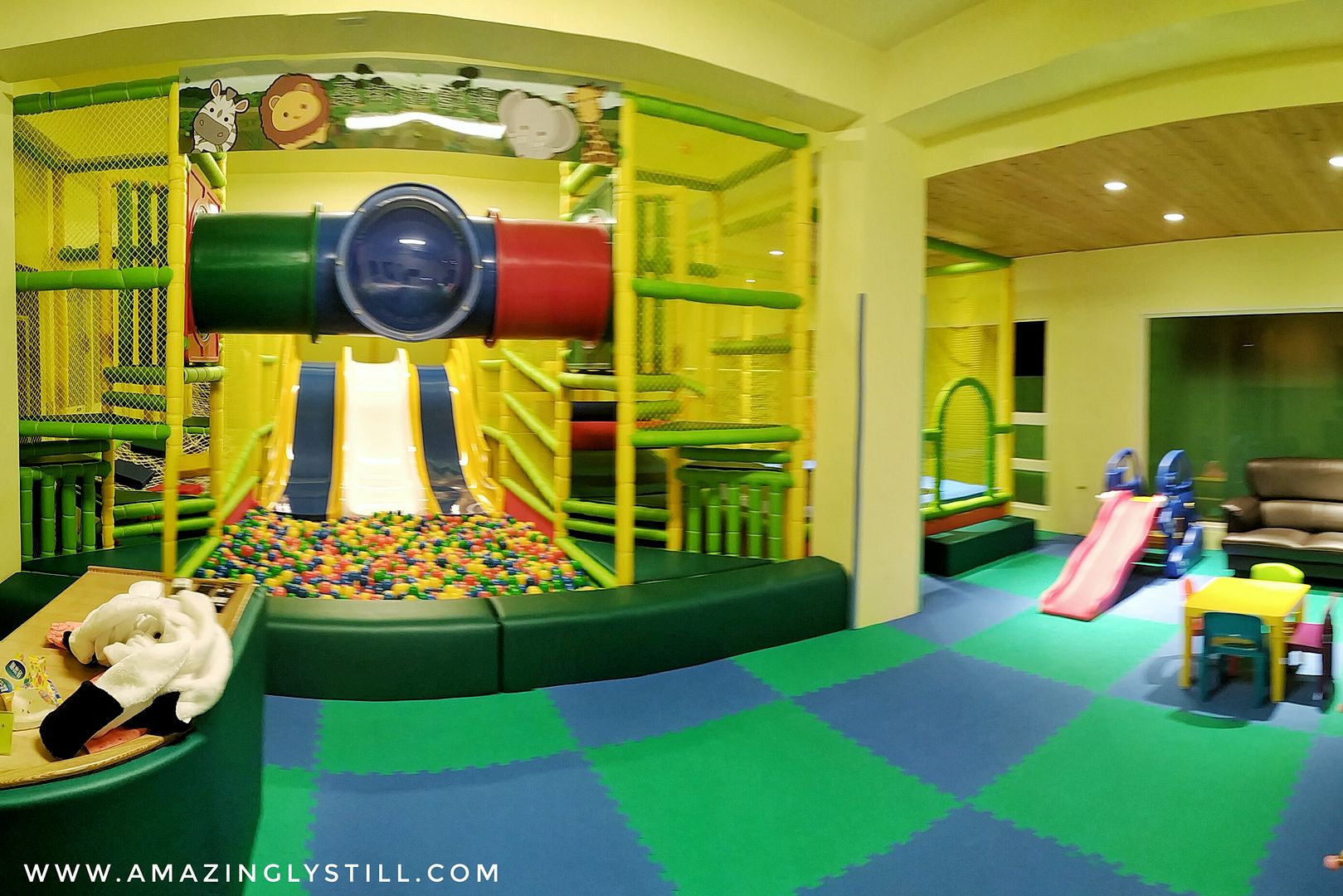 It has an indoor playground!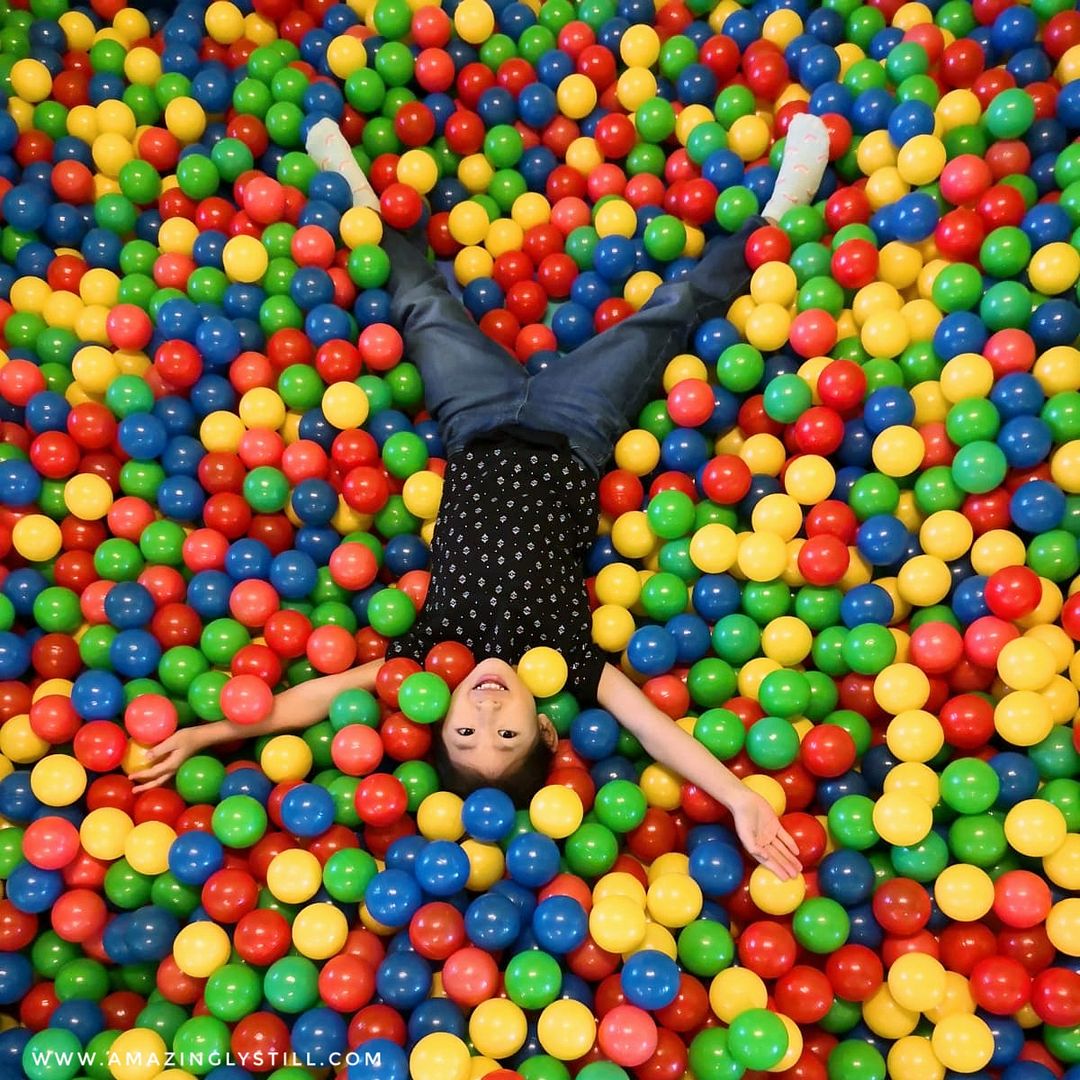 Photo provided by my sister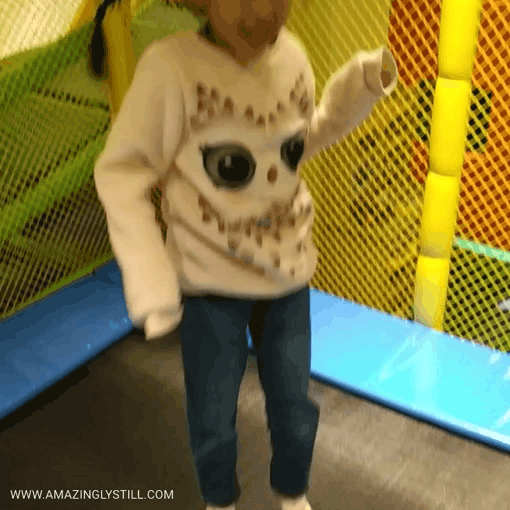 Every single morning we were there, they'd do their best to rush through breakfast so that they could go play at the indoor playground before we go off for our activities. And every single night we were there, they would be wishing to return to the resort early so that they can play before it was time to sleep. On the final morning, before we checked out, the children rushed in to play without hesitation and couldn't bare to leave when it was time.
Alas, all good things come to an end. We bade Green Resort farewell after 3 nights.