We kicked start day four with a trip to National Center for Traditional Arts. We have no idea what we'll be in for, but I remember looking forward to letting the children explore the various art and crafts activities that might possibly be available to them.
One of the first activities we came across was at a dye shop, where anyone can pay NT$250 to learn how to dye a piece of cloth. But after much consideration, we decided to give it a miss cos we didn't wanna risk the children staining their own clothes in the process.

A pretty alley found whilst enroute to the next store
Next, we came across a store that had some kind of bead art kits for children to create a picture. When the children stepped into the store, the owner told them sternly not to touch her stuff. Honestly, that was a huge turn-off for me, considering the children were nowhere near her stuff, and they aren't the type to get rowdy in shops (at playgrounds, yes. Haha!) But the children wanted to take a look, so we did. Fortunately, there weren't any designs for the art kits that the children fancied. Haha! We left immediately!
Just when we have pretty much given up hope in getting any art and craft activity in for the children, we saw this little cafe and a big blue sign just outside their store!
I had no idea what the entire sign actually meant, but I saw 'DIY', the Chinese character for 'flower' and a reasonable price of NT$150, so we went in to enquire.
Turns out, it was colouring of a wooden block, which had been shaped to resemble a little house by the owner himself!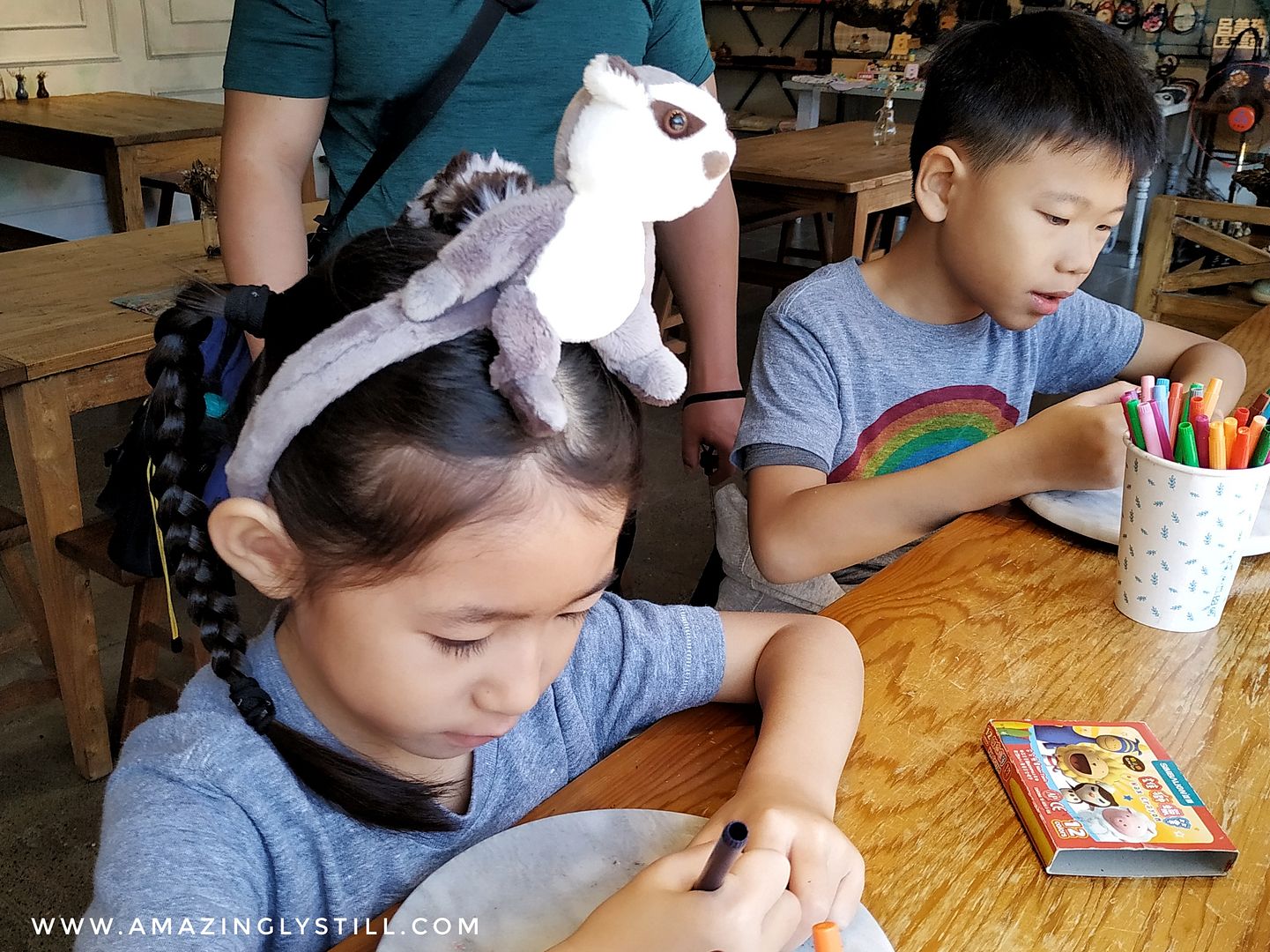 While the children were working on their art pieces and Sean was enjoying his coffee, I took a look around the store – particularly the section filled with plenty of DIY fabric work, all created by the owner's wife!

Image source
I couldn't resist and made a couple of purchases. I just have to bring a little souvenir or two back for myself!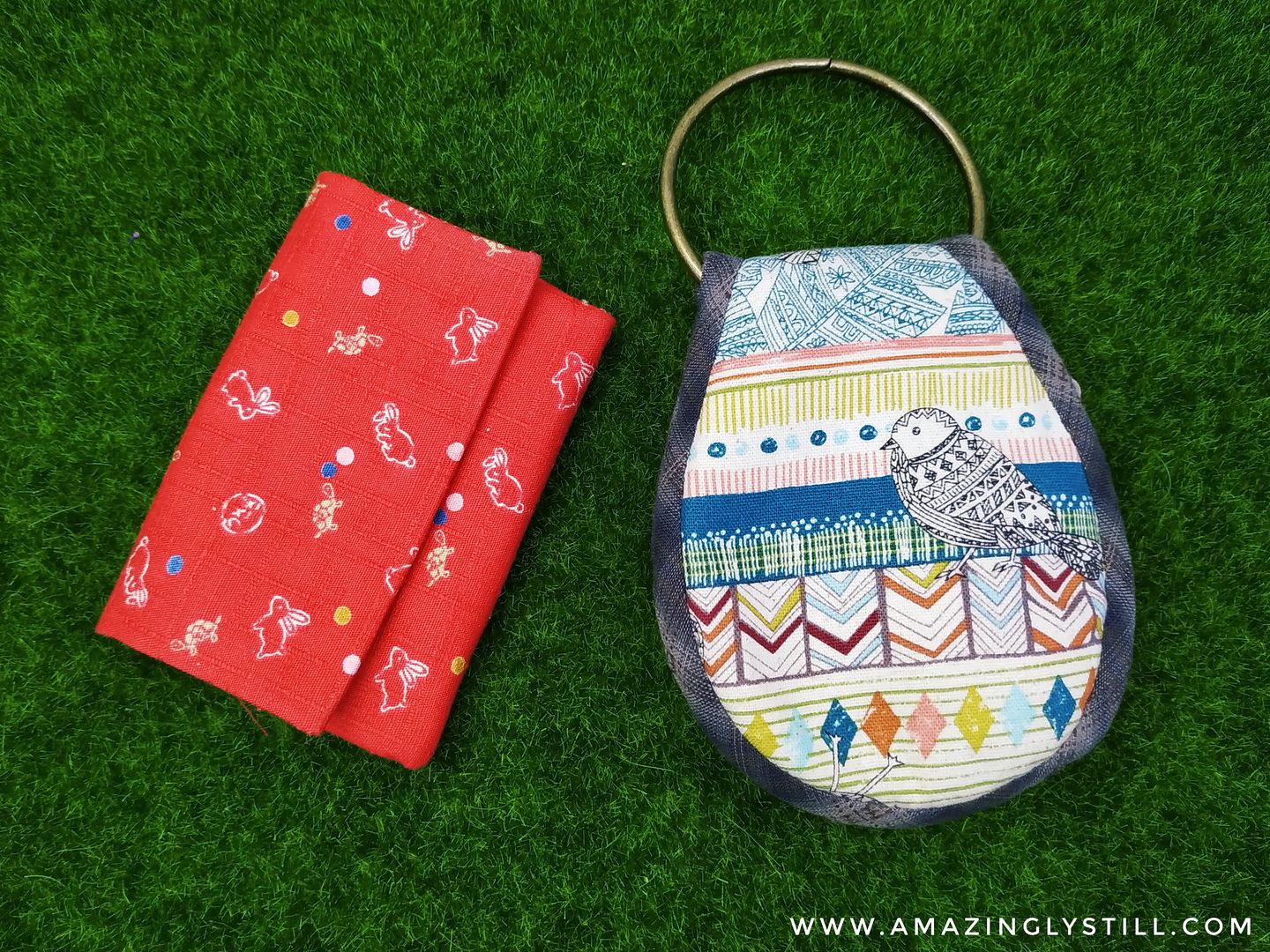 Left: Mini purse/card holder | Right: Purse with big key ring (which I hang on my belt loop sometimes)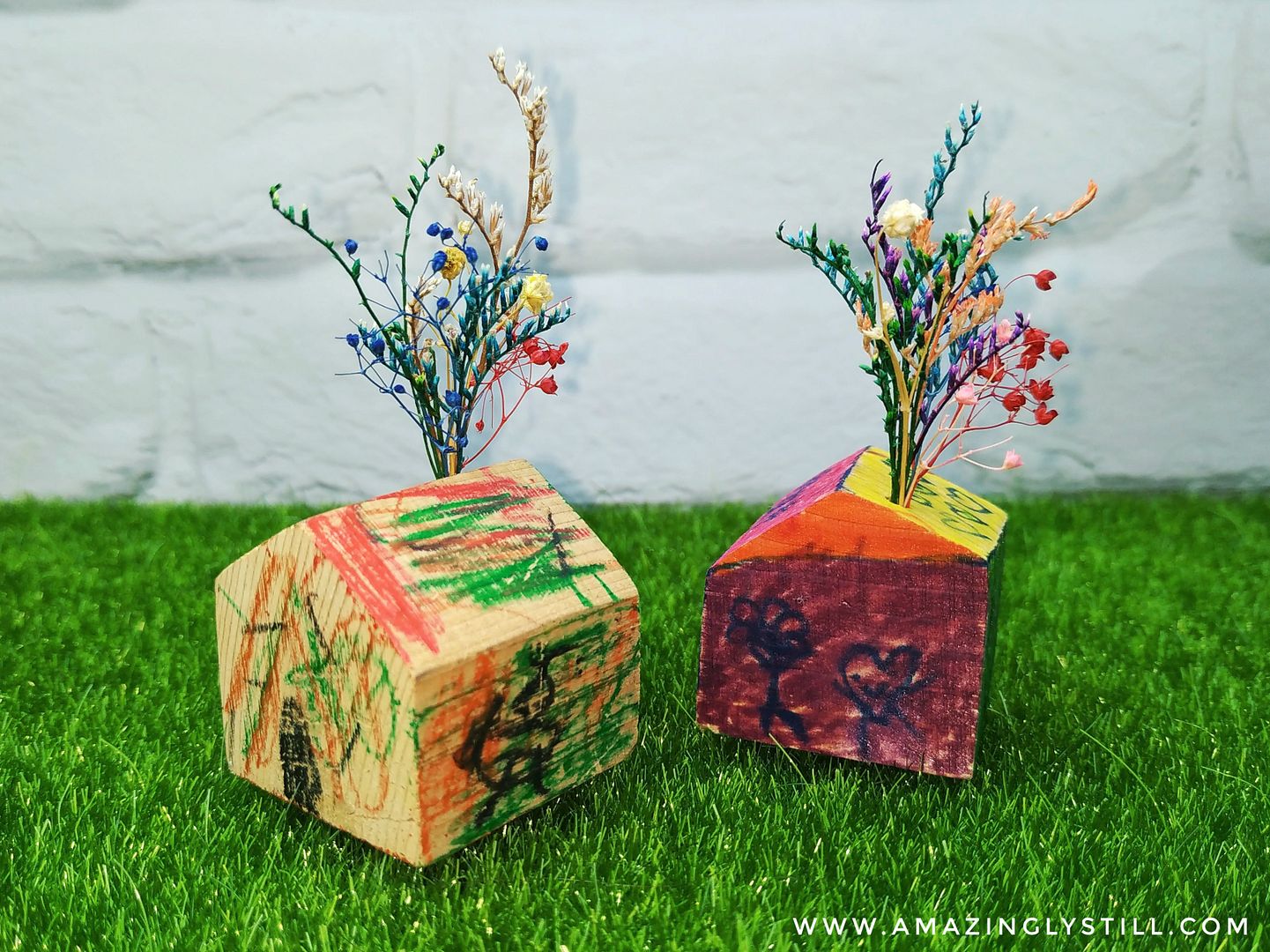 Their little art work souvenir!
After the children were done, we continued walking around, played some Pokémon Go (Taiwan is crazy active! Love it!) and took some photos here and there.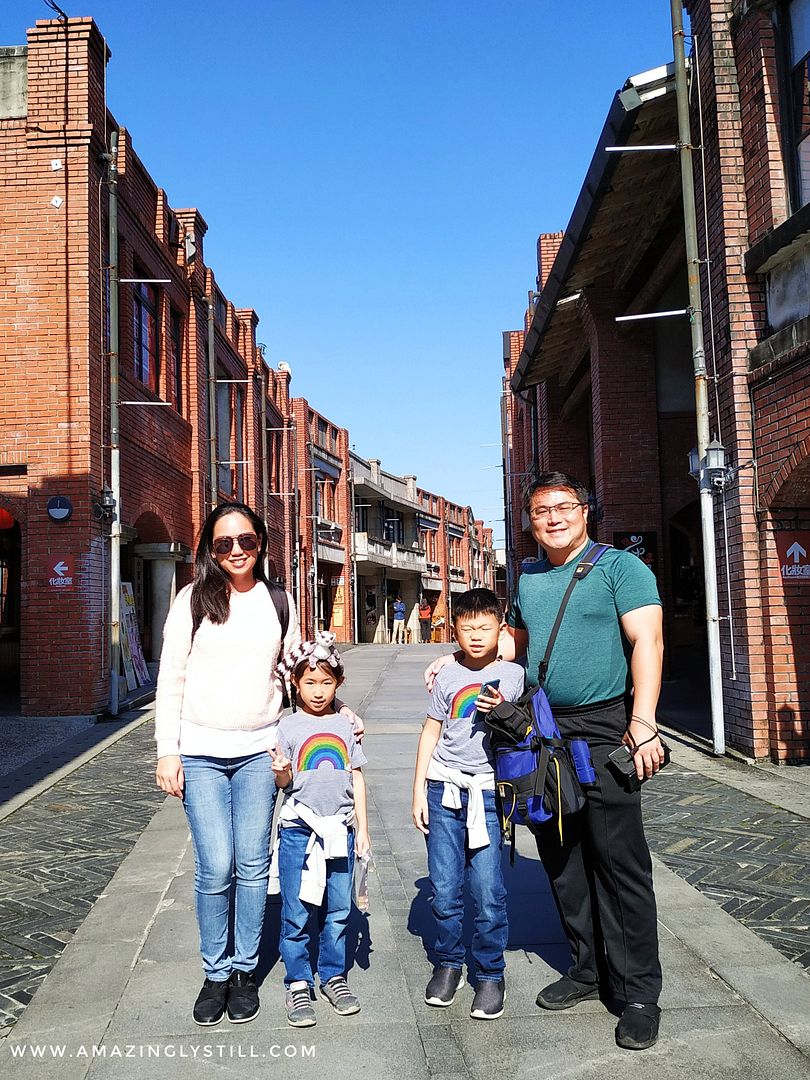 The sun was super bright!
That's when we saw a group of people, all dressed in zodiac animal costumes, walking towards an open space ahead. We followed them, along with many others, and we caught a little performance introducing the zodiac animals.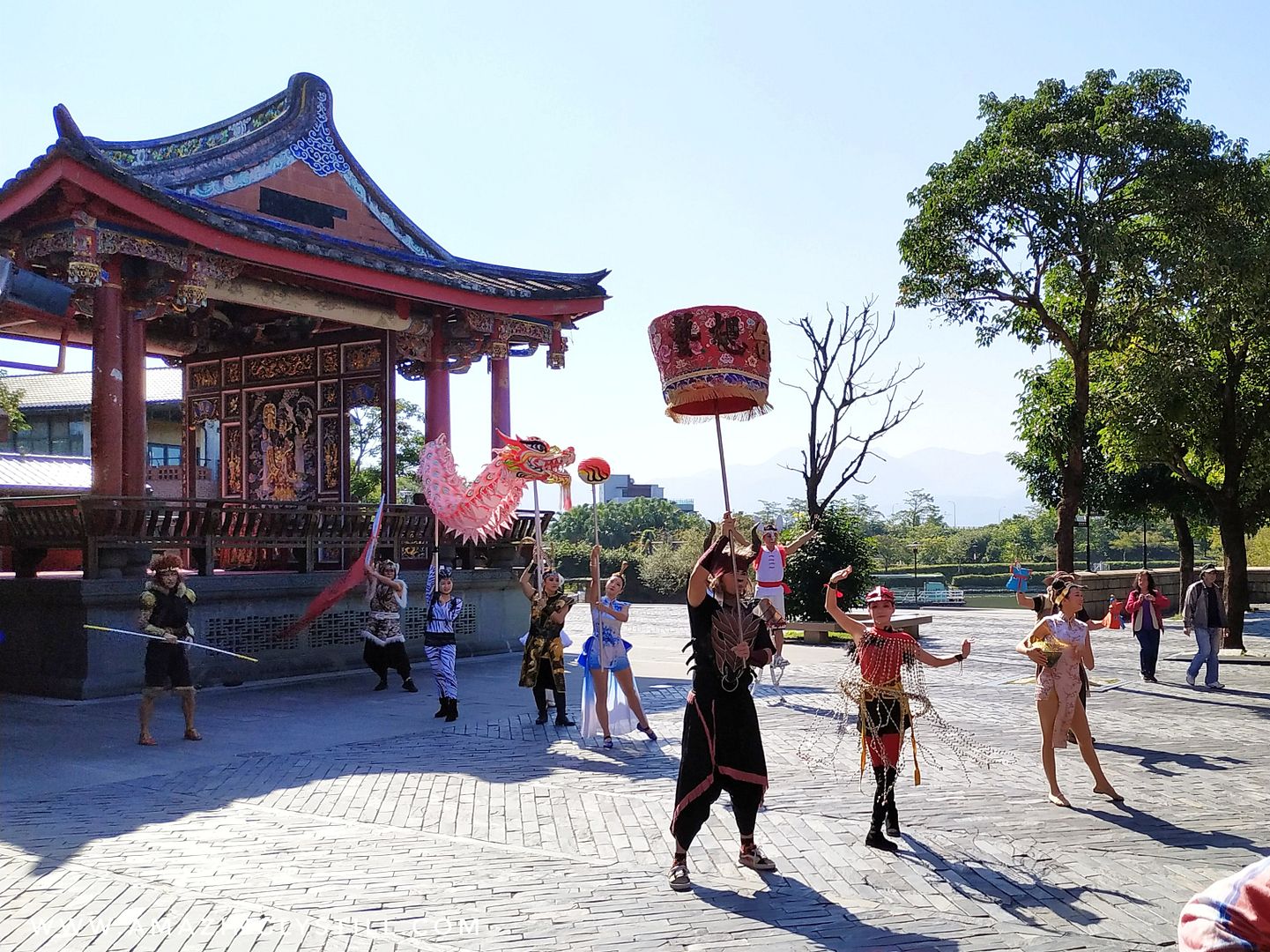 The conclusion of the little performance also marked the end of our time at National Center for Traditional Arts. We had to rush off to a venue that was included at the last minute. My brother somehow managed to get free tickets from one of the merchants to visit another store specializing in tea leaves, which included an interesting exhibition. But photography wasn't allowed, so…
Also, I have no recollection of what material was used, or who the artist is. I only remember the sculptures were all hand-carved and really impressive. This is what happens when I have no photos. It somehow just doesn't stay in my memory. Oh well…