After our visit to the tea plantation, we made our way to Guang Shing Farm (廣興農場).
The place is filled with tons of animals! From various varieties of fishes in their ponds to ducks, rabbits, goats and even a huge pig!
There are supposedly art and crafts for the children to do as well, but Blake and Nakayla preferred to feed all the different animals instead.
We basically fed animals from the start all the way till the end (we bought several packs of food for the different animals), and the children couldn't be happier!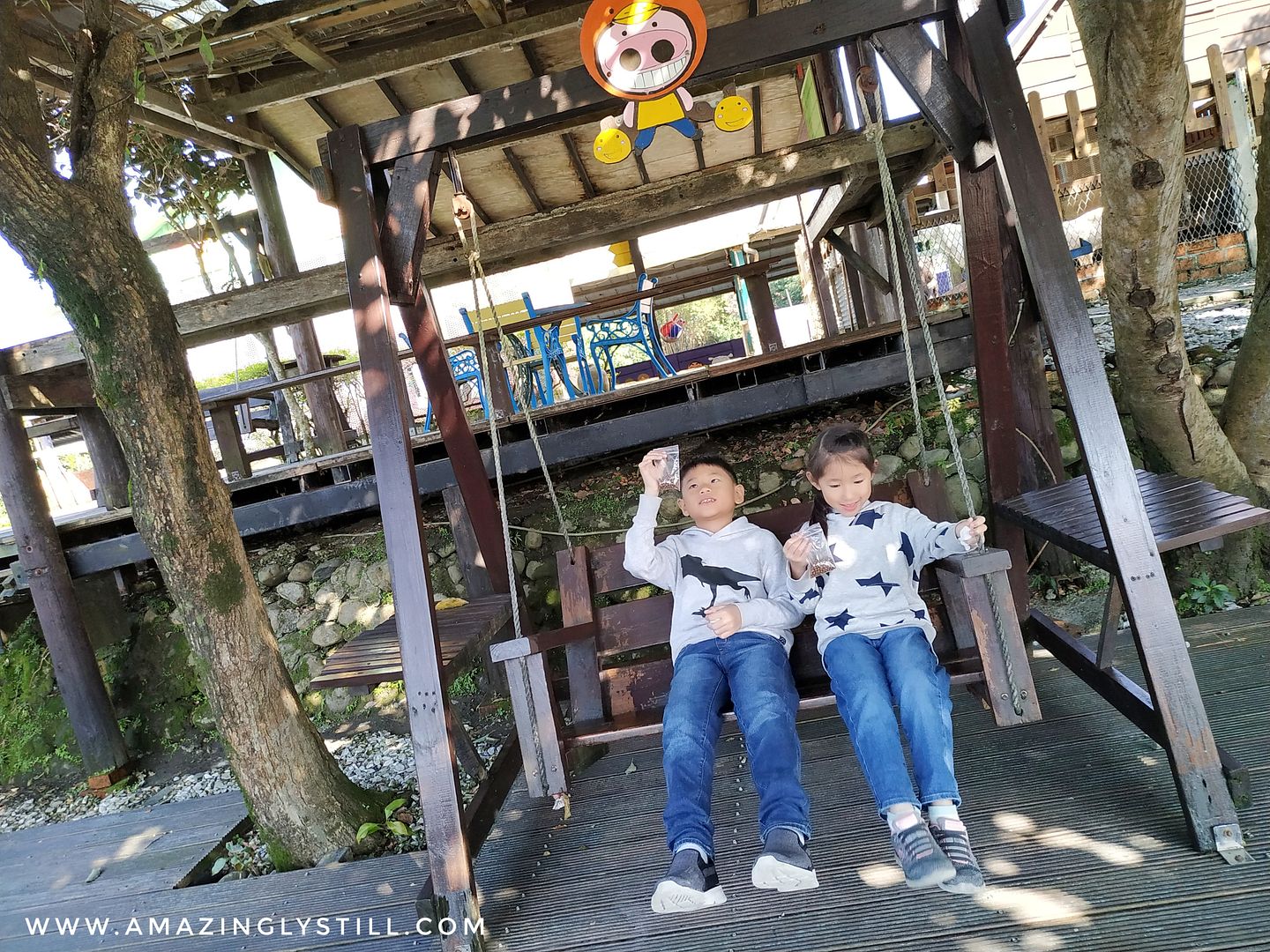 After feeding all the animals, we had lunch at an in-house restaurant.
And then it was off to our next location – Meihua Lake 梅花湖!
And the first thing we decided to get wasn't any of the electronic bicycles around…

It was ICE CREAM! Haha!
Whilst my parents and siblings rented electronic bicycles to go around the lake, we opted to park ourselves at a bench and enjoy the view.
After a while though, the children got curious and ventured nearer to the lake and discovered they could do more animal feeding! Haha!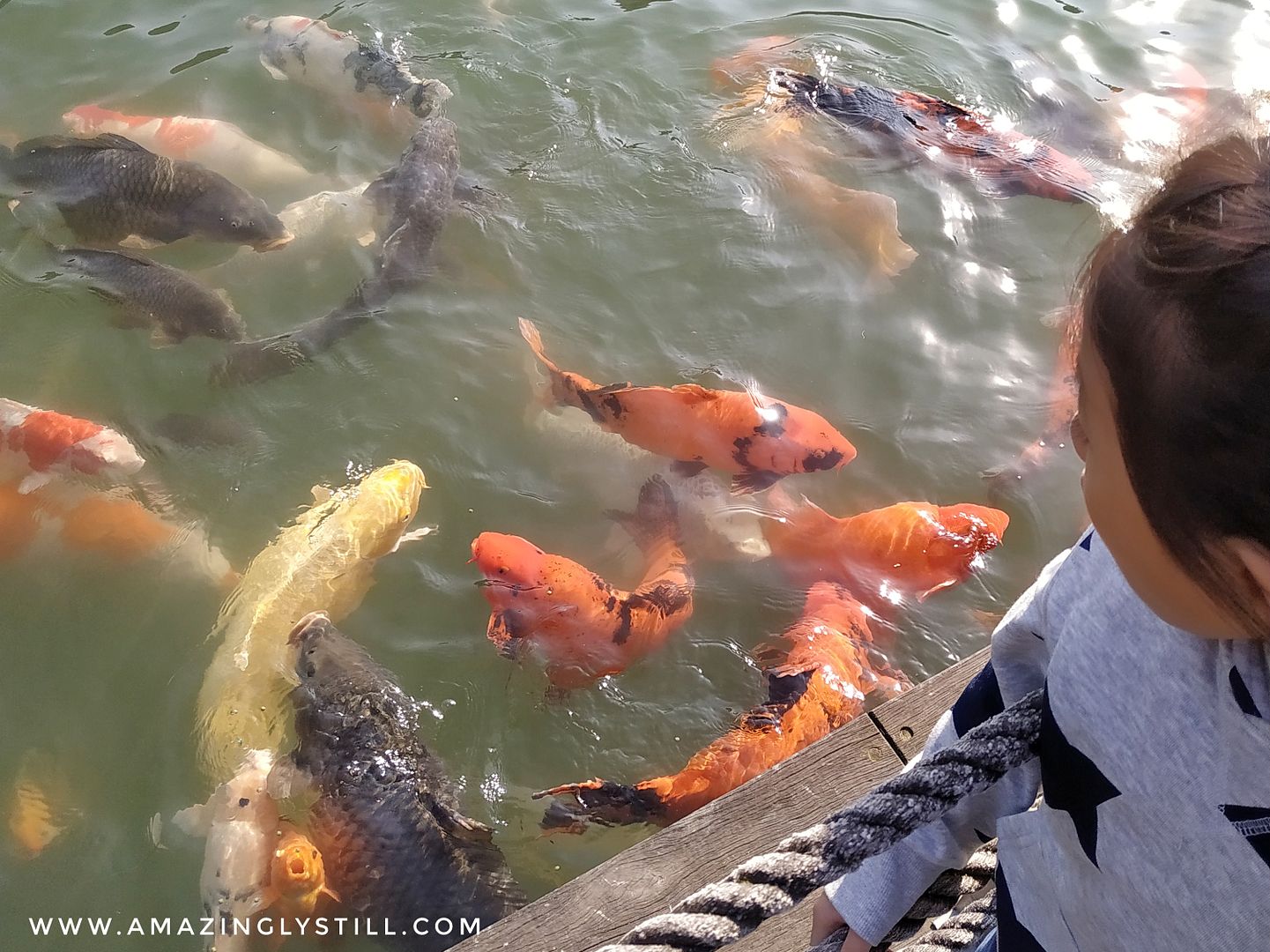 It started out simple, with all the fishes gathering near their feeding point. And then ducks came!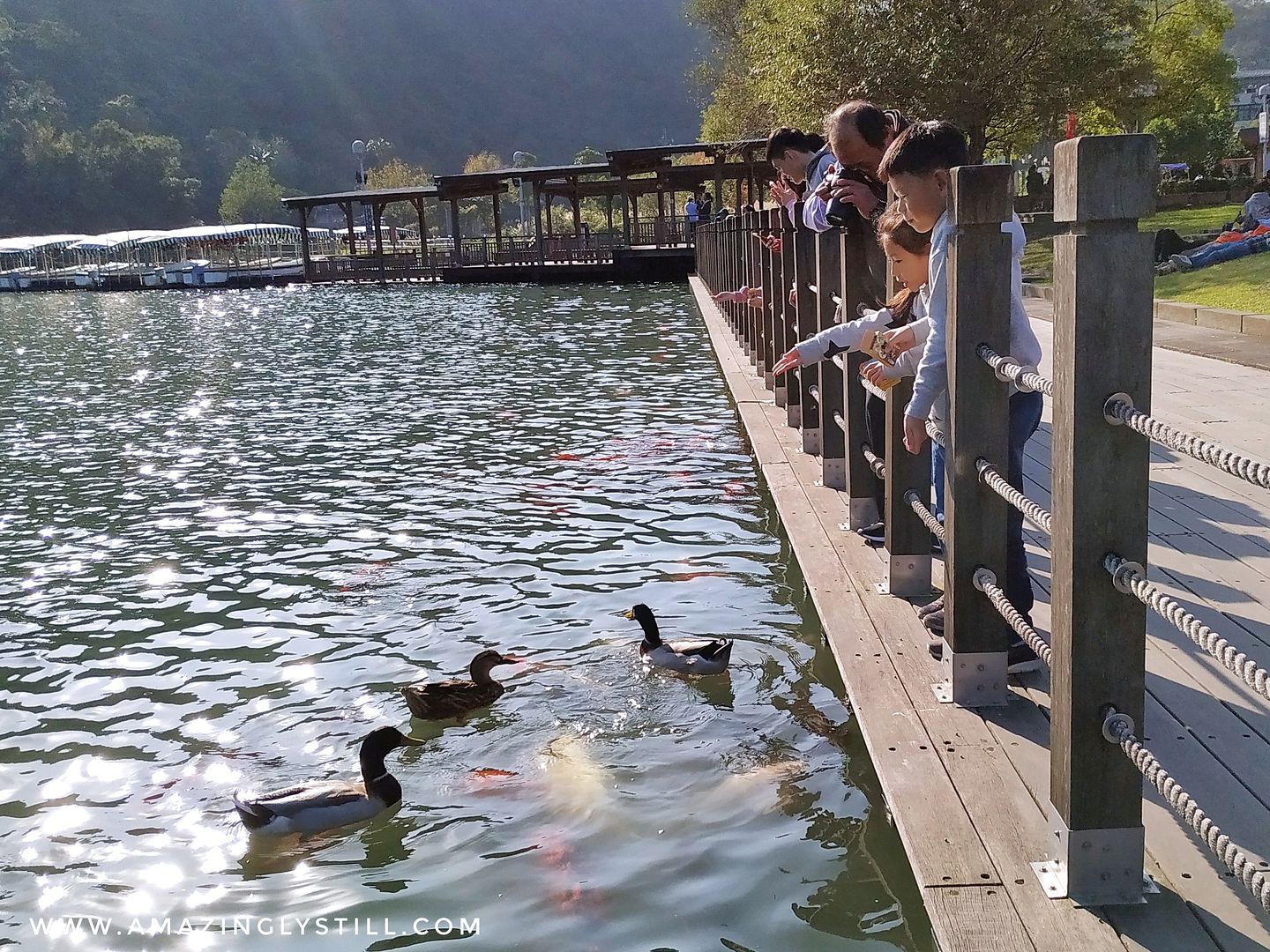 There were actually three more ducks making their way over, but the children ran out of food! We went to get more food to try and feed the ducks. Unfortunately, by the time we returned, the ducks have all dispersed.
Nevertheless, the children tried their best to attract the ducks again!
After all that feeding, we were thinking of strolling along the lake to take some photos nearby. That's when my mom called, telling us to take over the e-bicycle as they still had some time left before it needs to be returned.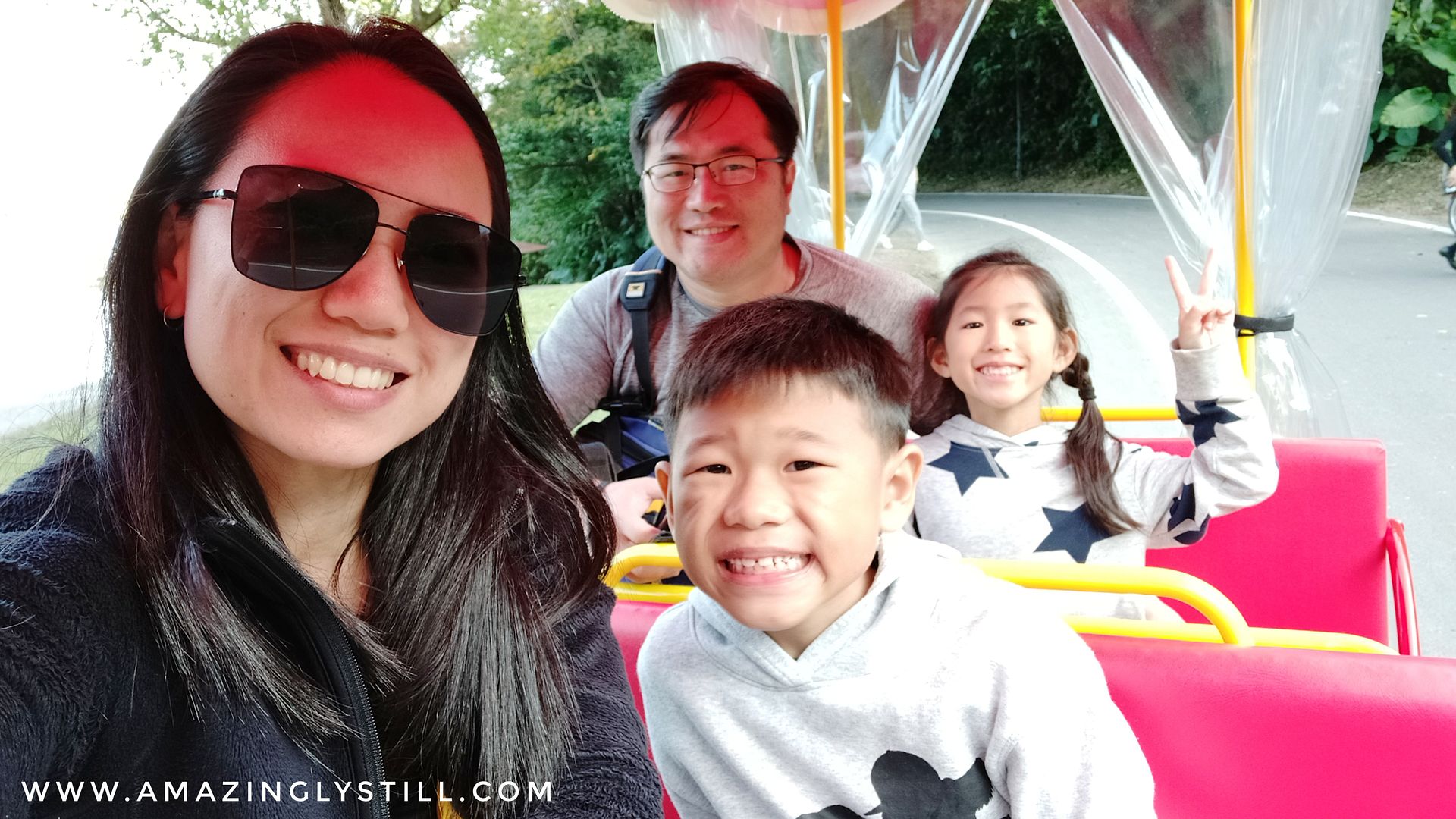 We basically zoomed through the entire path, stopping just once for this shot. Hahaha! The children were going nuts on the ride, laughing and getting high as the cool wind blew in their faces. What an experience it was for them!