The first month after giving birth was spent at my mom's place, where my mom and grandma took care of Blake and me during the confinement period. After Blake turned one month old, we moved back home.
We were more tired than ever cos we had to handle every single thing on our own – housework, taking care of Blake from day to night. We hardly had any sleep. His colic didn't help much either. Blake wanted to be carried to fall asleep, and when sleeping. He wanted to be carried all the time.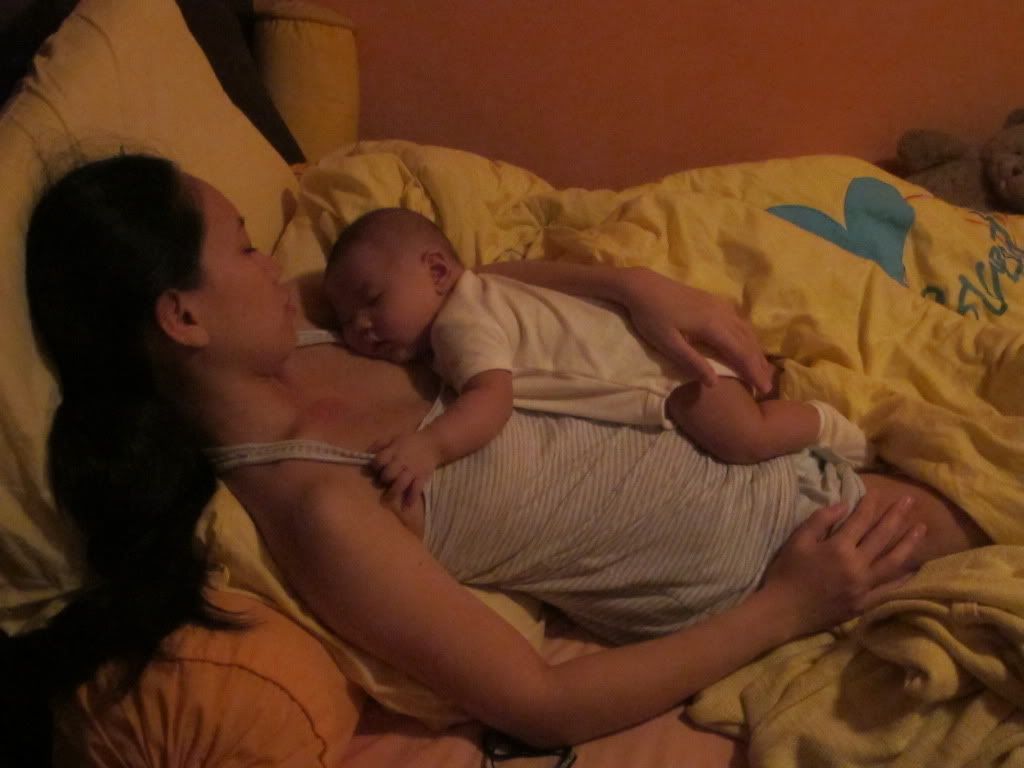 Honestly, during his second and third month, Sean and I quarreled every other day due to lack of sleep. And for me, the lack of hygiene as well. I almost don't get to shower (and breastfeeding is seriously messy business!) when Sean's not around, much less be able to wash my hair. Those days I get to stand under the shower for just one minute, I feel very, very blessed.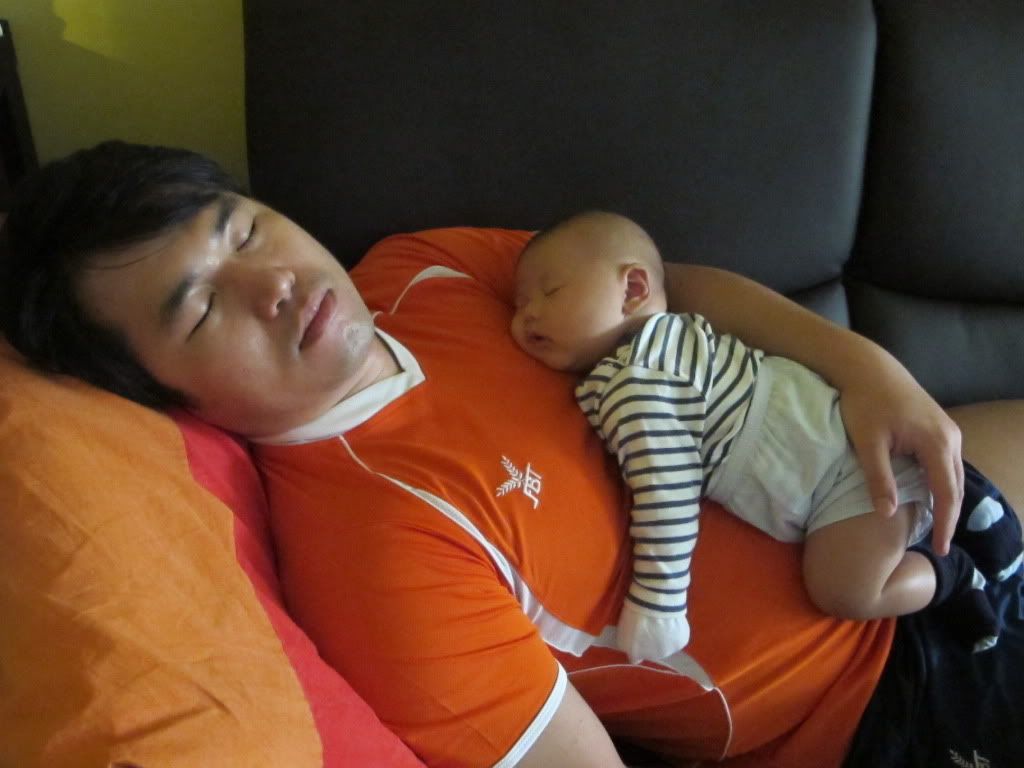 We took naps whenever we could and slept for as long as we could. And yes, this was how I ate for 2-3 months when I was home alone with him, and he needed to be carried to sleep.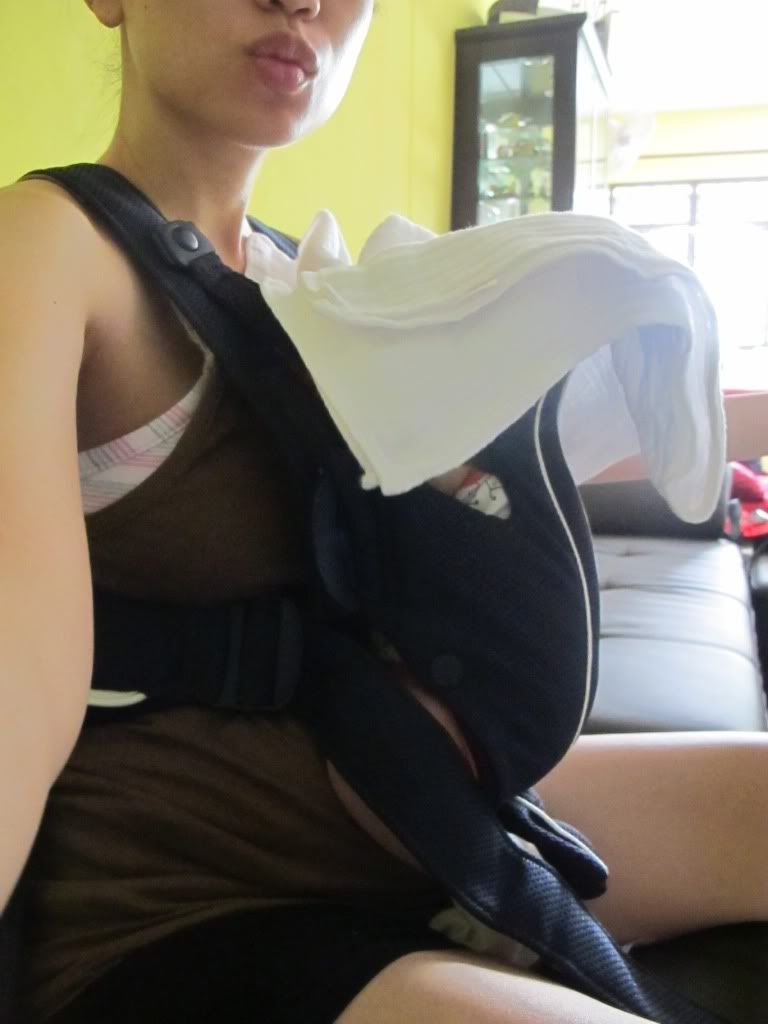 It took me a while to even get out of the house to buy me some proper food for lunch. I was eating instant everything during that period. Not that I mind, I kind of love eating instant stuff like instant noodles. Haha!
On hindsight, I actually kind of miss this period. I miss him wanting to be attached to my body 24/7. Now, he's just running all over the place!