8 August 2011: In the month of August, in honor of our nation's birthday, most museums in Singapore offered free entry to all Singaporeans. We took this opportunity to bring Blake out on a little excursion! 🙂 And, the first museum we went to is the National Museum!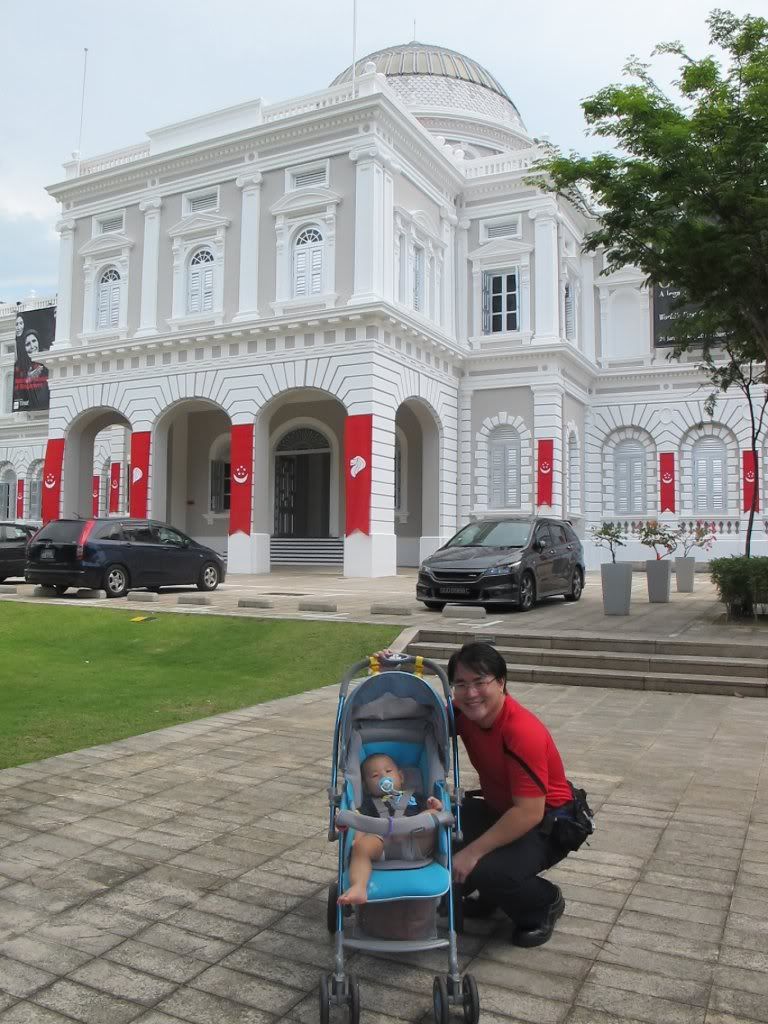 Blake was asleep when we arrived, and only woke up when we were on our way down this spiral slope, just before we started the tour around the museum. He was grouchy and really hungry – he cried real loud for his milk! Fortunately for us, there wasn't anyone but us in that area then. We quickly made milk for Blake and gave it to him. With his belly filled, he was a happy baby again!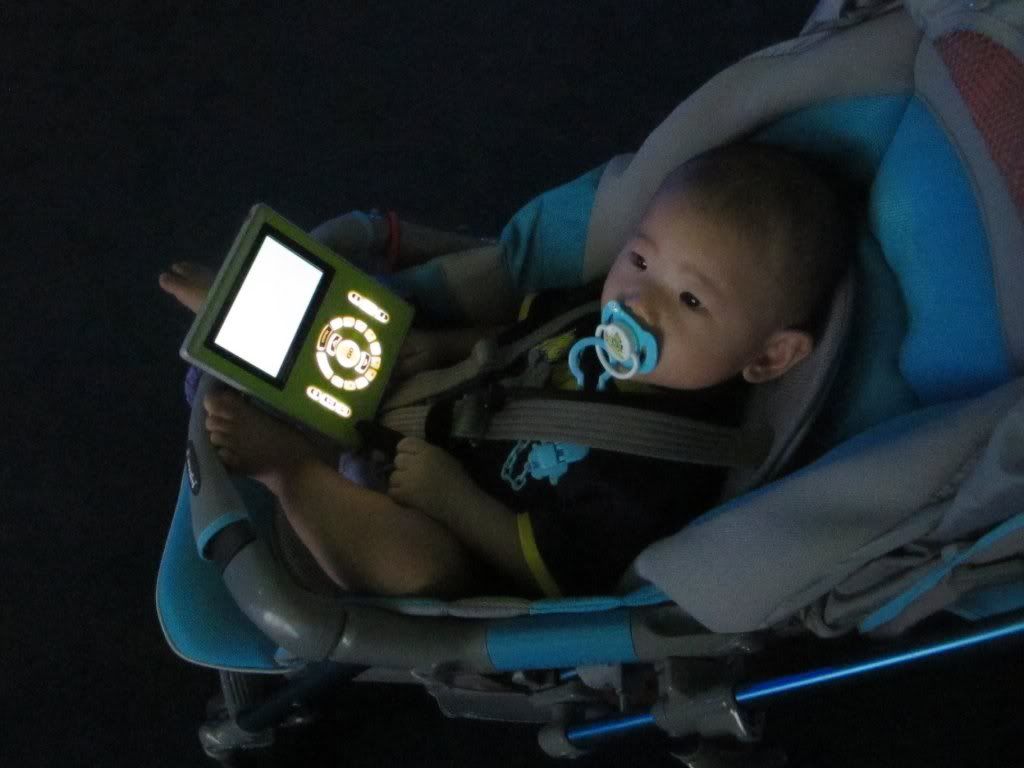 Playing with the equipment they provided at the entrance
At the pre-world war II era, Blake was particularly drawn to a couple of paintings. It was of those with natural landscape. He kept wanting Sean to go back to the same set of paintings, just for him to look at them. Pretty amazing! Hehe.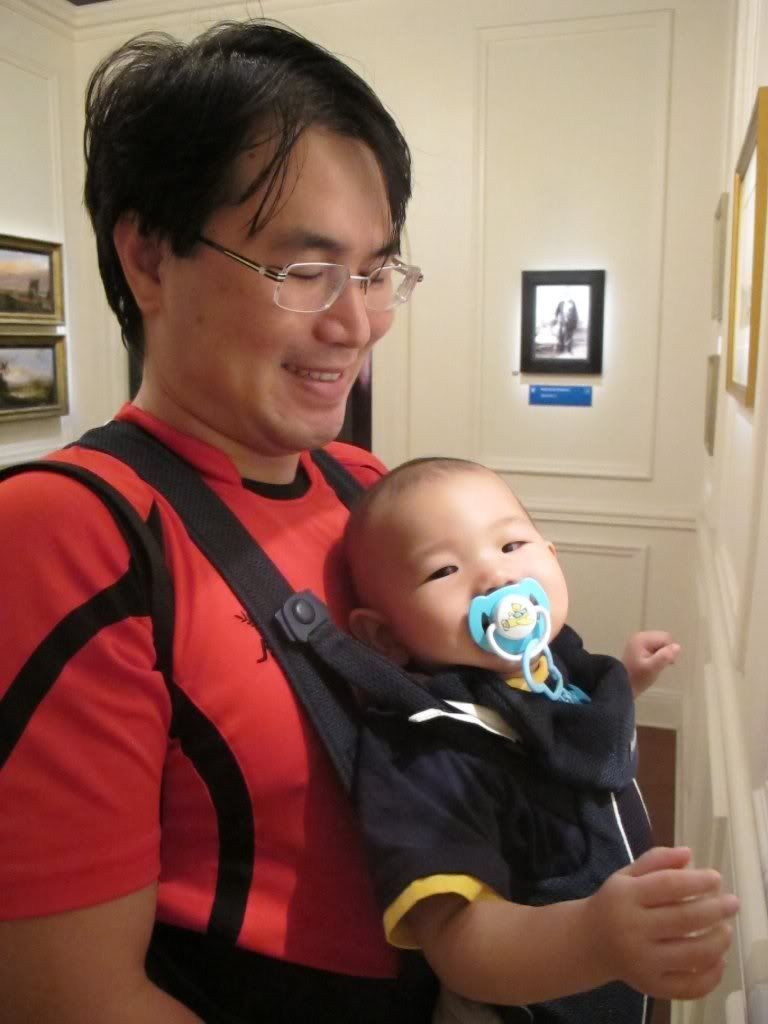 Blake had a lot of fun there, but he got really scared and freaked out when we entered the World War II area. I'm guessing it's either the vibes there, or babies can really sense things.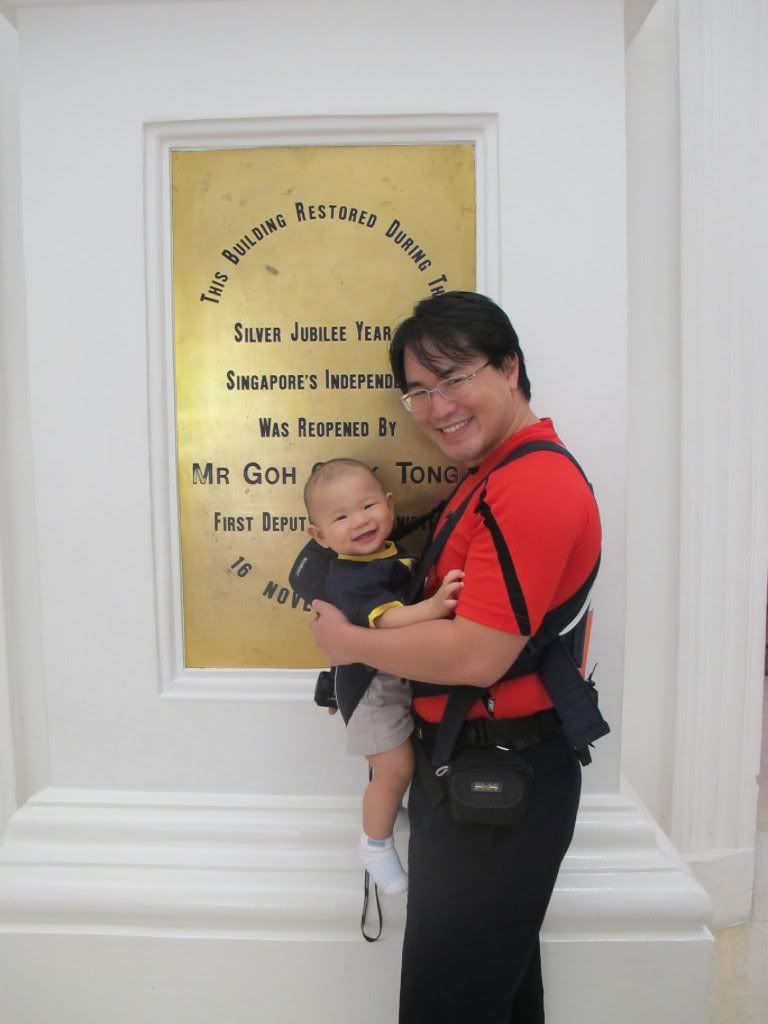 After the WWII area, we moved on to the happier days of Singapore, and Blake was back to his happy self again! We ended the day with a delicious meal at Raffles City, before heading home 🙂
Museum Opening Hours:
Singapore History Gallery
10am to 6pm, Daily | Last admission at 5.30pm
Singapore Living Galleries
10am to 8pm, Daily | Free admission from 6pm to 8pm | Last admission at 7.30pm
For more information, visit http://www.nationalmuseum.sg