Before I start on that day's events, the day before Nakayla's full month celebrations, was the day she turned a month old. Traditionally, we were supposed to cut or shave her hair, trim her finger nails and toe nails. But we did none of that. Very different from when Blake turned a month old. When Blake turned a month old, we trimmed a little of his hair (he had so little to begin with!), one of his finger nails and one of his toe nails as a significance.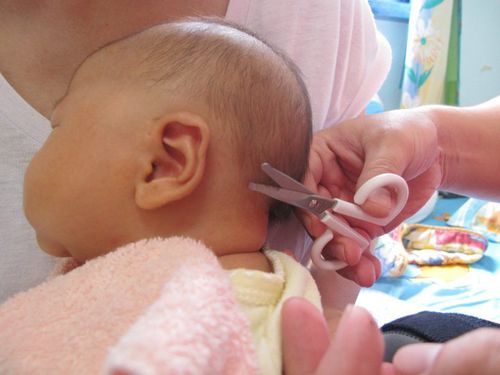 When Blake turned a month old 🙂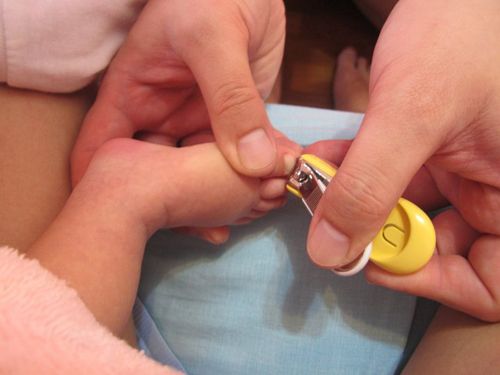 On the day of Nakayla's full month celebration, things were a little rush as we were holding a luncheon at Roland Restaurant, instead of dinner at home, which was the case for Blake.
I would just like to say how lucky I had been to have made a couple of new mommy friends in 2012, one of whom was Regina! It actually came as a surprised to me when I discovered later on that her father was none other than Roland of Roland Restaurant! My dad and her father used to play badminton together, and we frequent the restaurant on special occasions. My parents also held their wedding dinner there! Can I just say that it completely slipped my mind to consider the restaurant for the celebrations?
It only dawned onto me after I told Regina what a headache it was for me to find a location to hold the celebration as I needed a bigger place than my home for it, and my two original choices were out because of some circumstances considered – weather being the biggest factor. That was when she suggested Roland Restaurant, and within weeks, everything fell into place nicely. Headache gone!
Ok, back to the day's events, I'm going to let the photos do the talking. Haha.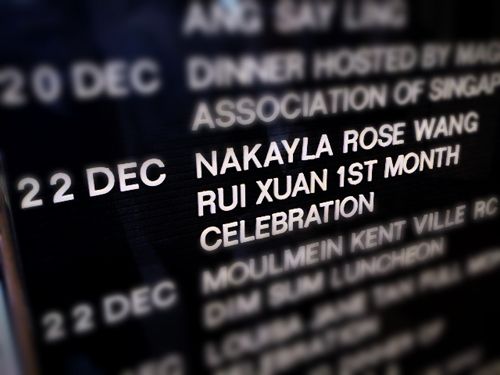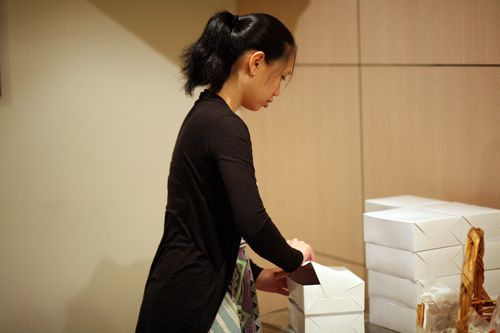 Arrived a little before 12 noon to pack the red eggs the restaurant very kindly provided into the gift boxes I put together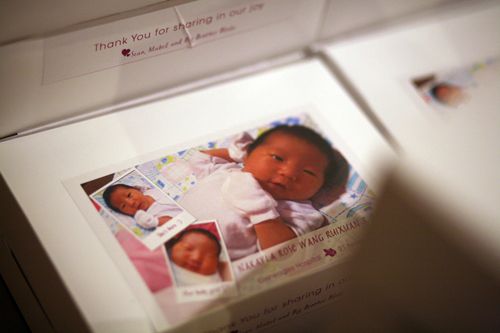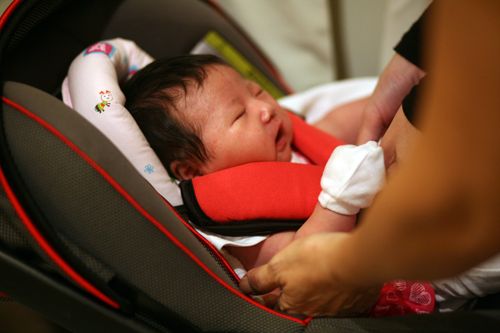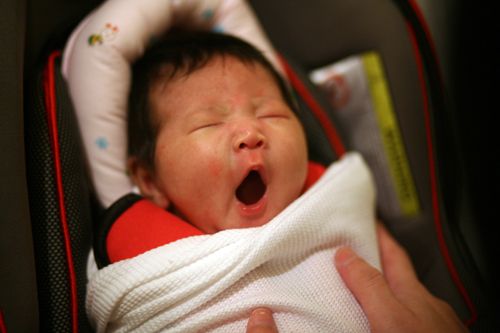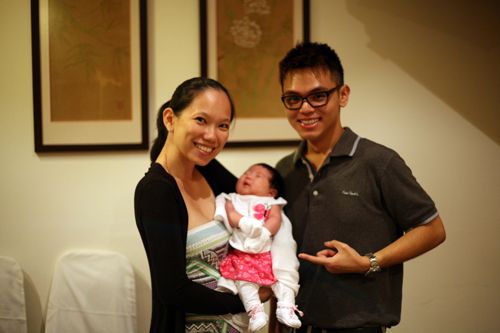 Timothy dropped by with gifts and left before eating!
He brought me a mad awesome gift!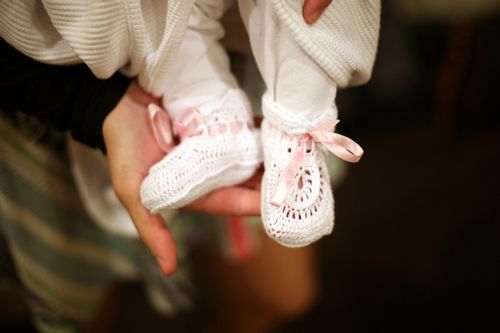 Booties from my mom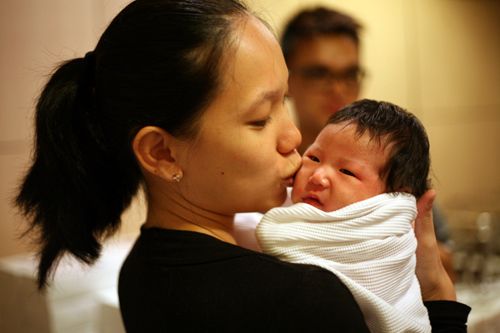 Crazy mommy removing the blanket to show off baby girl's pretty clothes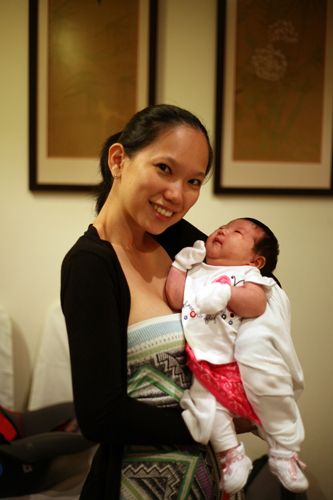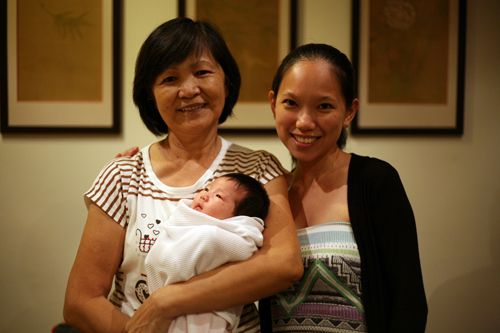 With my confinement nanny

Salad prawns! Sean and my favourite!

And the feasting begins!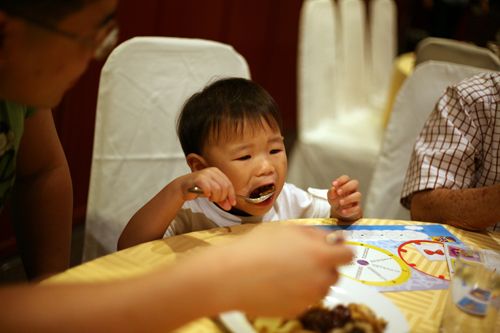 My boy eating on his own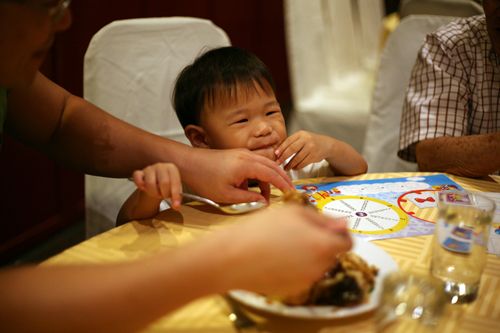 Yum yums!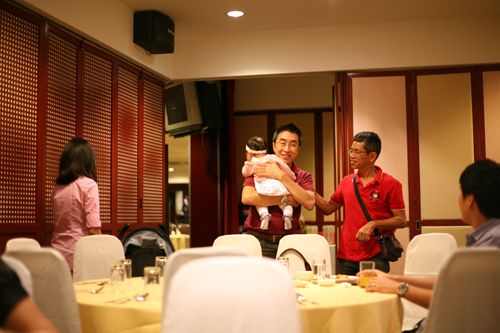 Uncle Roland (carrying baby Renae) came by a while after Regina arrived and was shocked when he saw my dad (in brighter red polo tee) 🙂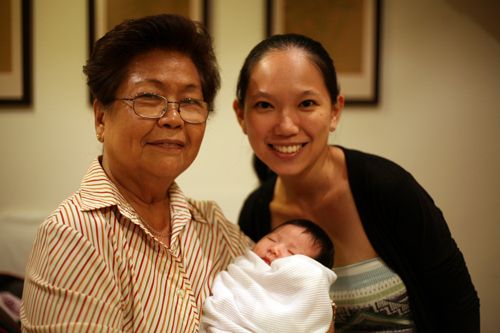 With my grandma

Nakayla with grandaunt (二姑婆) Lanyang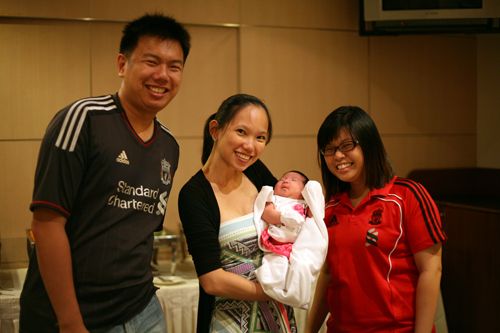 With Yang Ming and Carol, both of whom are my sister's friends, but have treated me like I'm their little sister!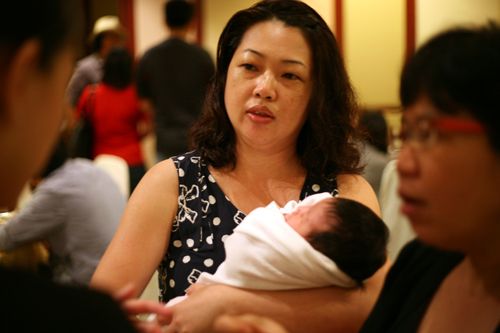 Nakayla with grandaunt (姨婆) Gim Keng

Father and son enjoying private moments together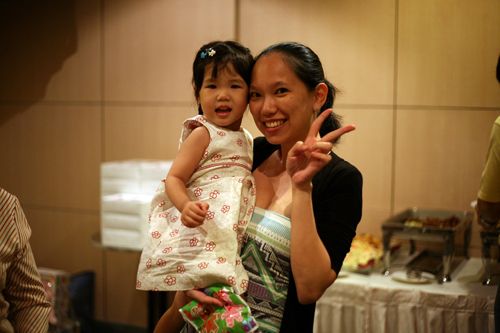 This little girl is my cousin Olicia, making her Blake and Nakayla's second youngest aunt! She's only nine months older than Blake! They are born in different years though.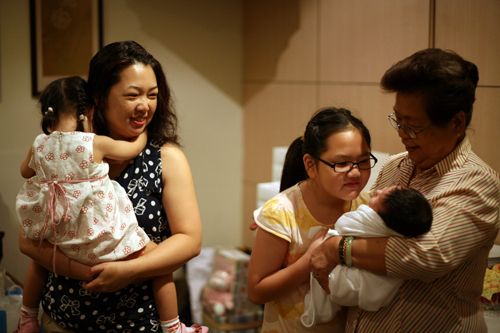 >And it was meal time for Nakayla before the whole event wrapped up and everyone headed home.
But first…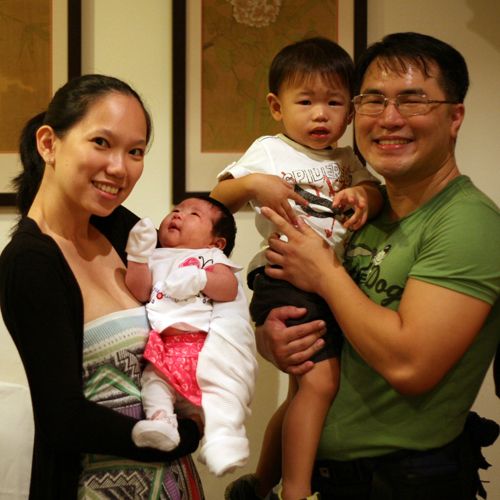 Family photos!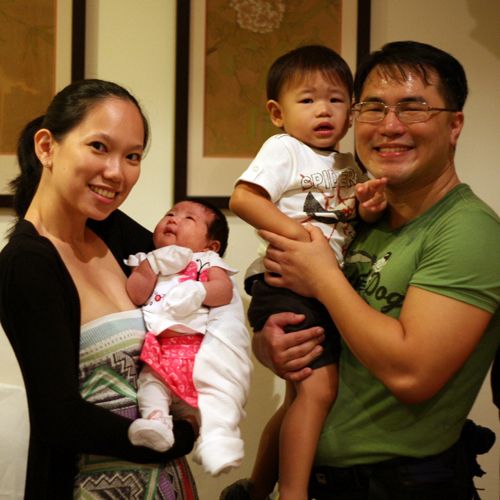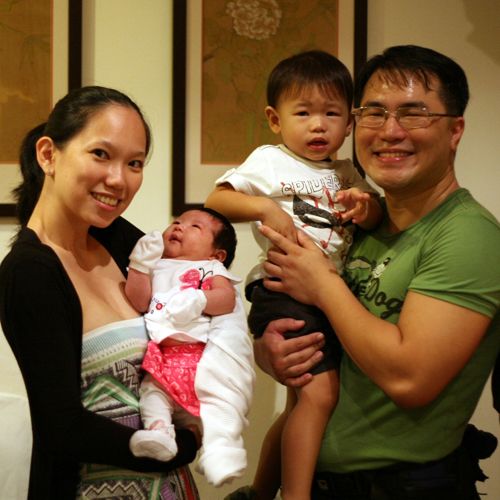 Got home after the awesome meal at Roland Restaurant, and I started to unwrap all the gifts. Hehe.
Remember I mentioned earlier that Timothy had one awesome gift for me (among the many others he brought for Blake and Nakayla)? THIS WAS IT!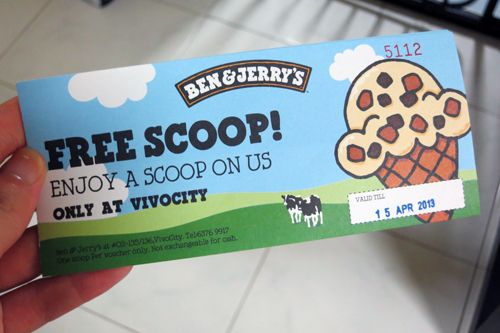 Ben & Jerry's Vouchers!!!!
That wasn't the only awesome gift I received. Look what owners of Tree & Bee gave me!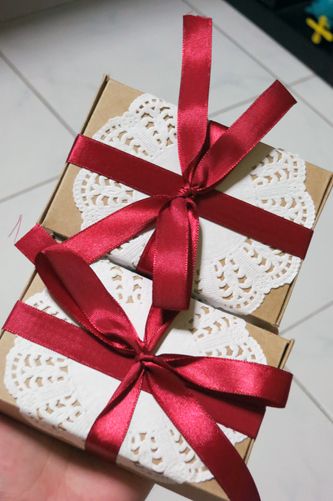 So beautifully wrapped!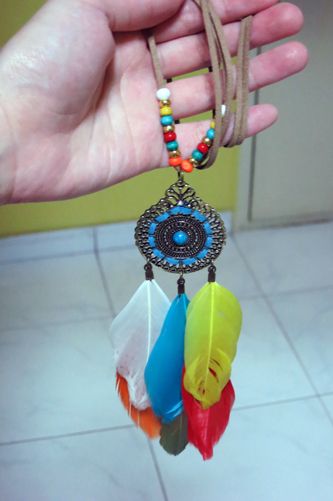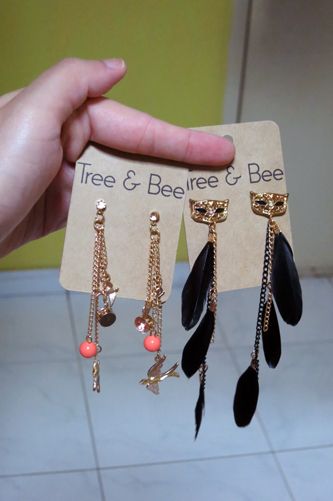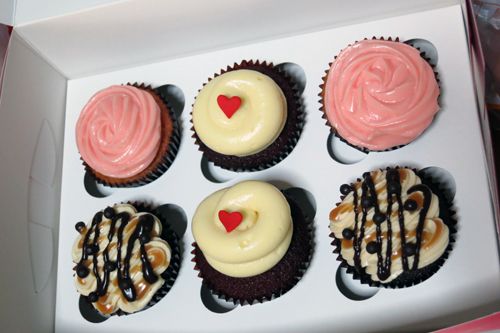 And my favourite cupcake flavors from Twelve Cupcakes!
I want to thank all who came down bearing gifts and red packets for the celebration, all who were unable to attend but still sent well wishes and gifts, and all who helped me make this full month celebration an awesome one! 😀
And a big thanks to Bryan from BLJH Photography for the beautiful photos!