Don't worry! There is absolutely no trouble in our marital paradise! Haha. We merely changed their surnames from WANG (Chinese Hanyu Pinyin) to WONG (dialect spelling), to follow their daddy's surname in IC (and make mommy's wish come true).
In case you're wondering why we registered them as WANG in the first place…
When Blake was born and Sean went to register his birth, he was told by the person who did Blake's birth registration, that Blake's surname must be registered as WANG because his Chinese name was in Hanyu Pinyin, and not in dialect spelling. She insisted that the only way we could use the dialect spelling of the surname was to have his entire name (except the English name) in dialect spelling. Seeing as how we had no clue what the dialect spelling was then, we went ahead to register him as WANG. We followed suit when we registered Nakayla's birth. We were obviously none the wiser then.
From the very first PD appointment for Blake, till now for Nakayla, I hated it whenever the nurses called me. They would call me 'Mrs Wang' (pronouncing it as WANK but with a 'G' sound at the end), instead of pronouncing it the way it should be in Chinese Hanyu Pinyin (WANT with a 'G' sound at the end)! (If you're not Chinese, or didn't learn Chinese, I can forgive the mispronunciation… but if you're a Chinese and you pronounce it wrongly, whether on purpose or not… ARGH!)
So anyway, it irritated me endlessly, and I kept reminding the nurses the proper pronunciation each time I was called. But nope, it's still the same every time I'm at the clinic. Sigh.
And then came good news!
I cannot remember how it all started, but we were talking about names and deed polls within SMB, and I think I was complaining about the surname on my children's birth certificates when one by one, the mommies were telling me that I could mix the surname in dialect spelling with their Chinese names remaining in Hanyu Pinyin!
At first, I felt so cheated. I mean, we were told that we couldn't when we registered for Blake! Then I told the husband about it, and he immediately said something to the effect of, "Let's do it. Let's change their surname to WONG." YAY! 😀
Ever the efficient me (when it comes to things I want to get done, that is :P), I went straight to SMB and asked for help. Turns out, one must go through a lawyer to get deed polls (a.k.a. change of names) done.
I had a couple of recommendations when I made it known to some about my intentions to change the children's surname. In the end, we went to Delphine's husband to get the deed polls done 🙂
Things moved very fast. I called to make the appointment, and managed to secure a morning appointment for the very next day (which is today)!

While waiting to meet with Delphine's husband, Adrian

Nakayla tagged along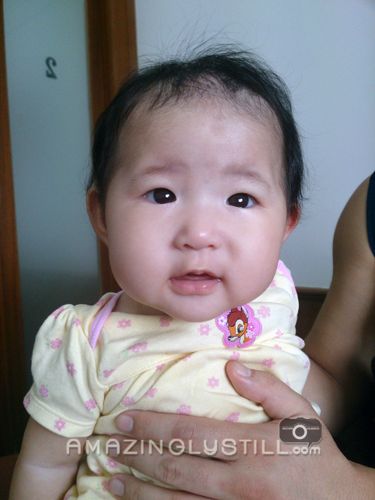 "Mommy, what are we doing here?"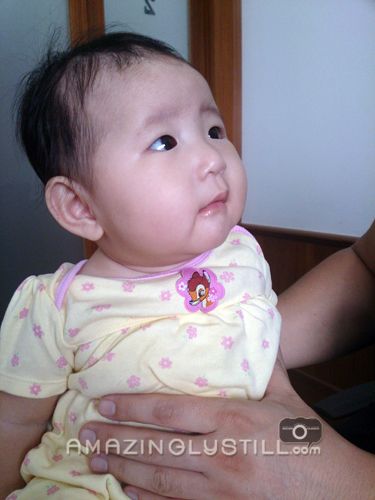 "What? Daddy, is what Mommy said true? I'm changing my name?"

"But why, Mommy, why? I love my name!"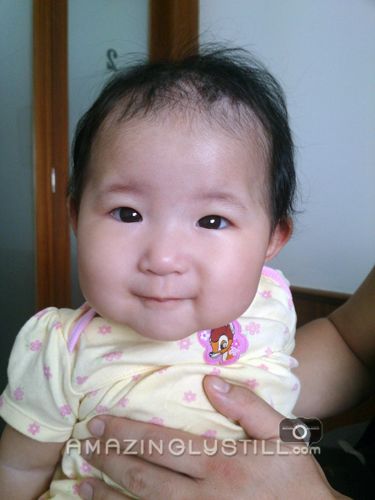 "Oh, just the surname? Oh, ok!"

Checking her deed poll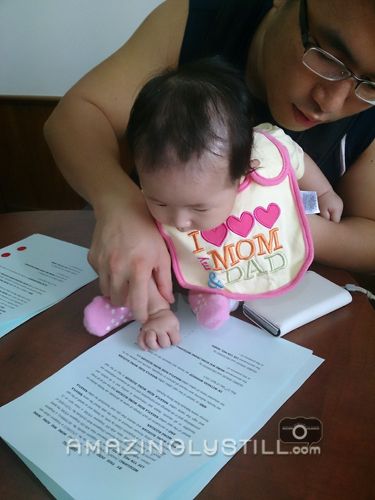 Giving her 'stamp of approval'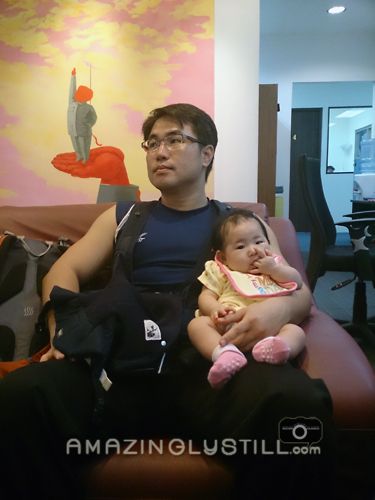 And it's all done!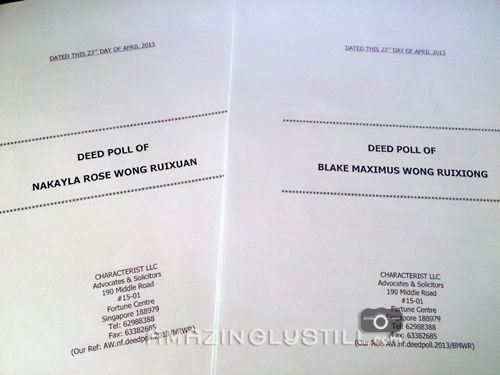 NO MORE WANG!
So now, it's official. My babies are registered WONGs now. YAY!
Some FYIs before I end this post.

Having a deed poll done will overwrite all powers ICA have to give your child a new birth certificate. A new birth certificate (or extract) can only be issued to a child under one year old, and when no deed polls have been done for the child's name.

Also, if you have previously done an extract of the birth certificate, you won't be able to get another issued. You will only get one birth certificate, and one extract maximum.

Since Blake is over a year old now, and Nakayla had the deed poll done for her name change, neither of them will be getting new birth certificates (or extracts).

Every registration for them from here on will require the presentation of their original birth certificates and deed polls together, until they get their ICs.

P.S. I feel so bimbotic right now. My own name is a mix of dialect surname and Chinese Hanyu Pinyin! So are my cousins'! My aunt just told me! I could've used my own name to 'scold' the person, who did Blake's birth certificate, into putting WONG for us! Sigh.