Back in December 2010, Sean took me out on a one day trip around Sentosa, doing whatever I wanted. We only started planning the outing after seeking permission and assistance from my maternal grandma, who helped us looked after a then 3+ months old Blake for a day.
The initial plan was to visit the newly opened Universal Studios Singapore (USS), but by the time we confirmed the date to go, we were too late in purchasing the tickets. It was all sold out! I was so upset by it but Sean said, "There are still other things to do in Sentosa." So I looked through their website and found many things that were really interesting!
So this was what I had planned that day, and from the price of it per person, Sean really spared no expenses for making my day! 😀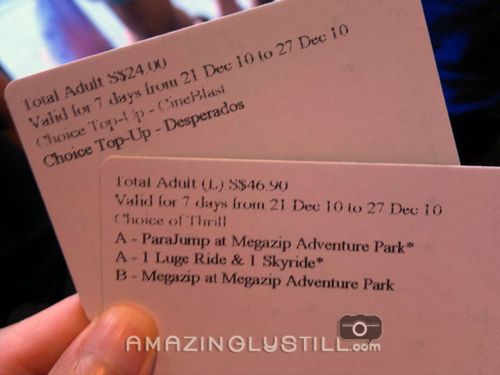 The itinerary: CineBlast followed by Desperados, Skyride and Luge Ride, and ending with ParaJump and Megazip!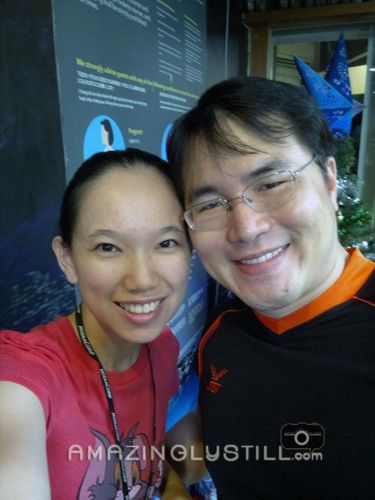 Queuing for CineBlast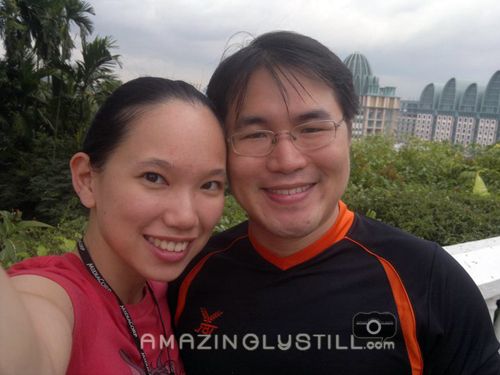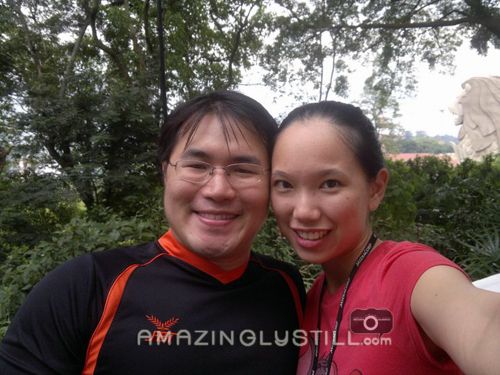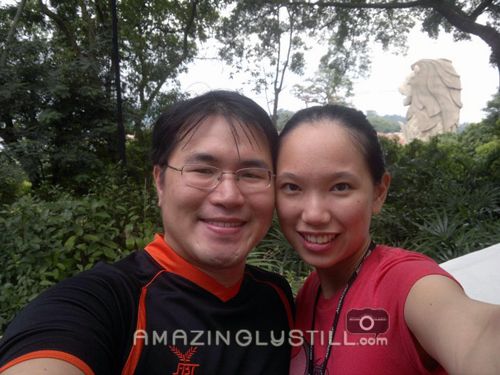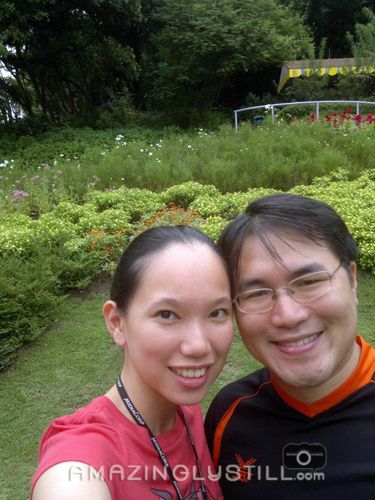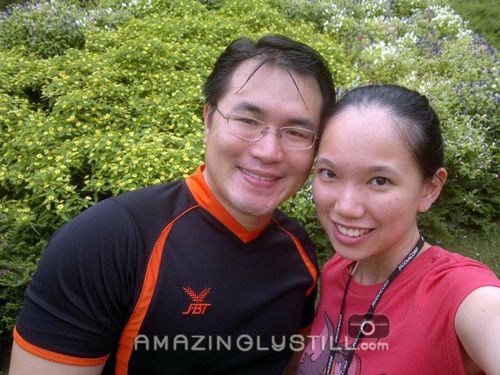 To the Skyride!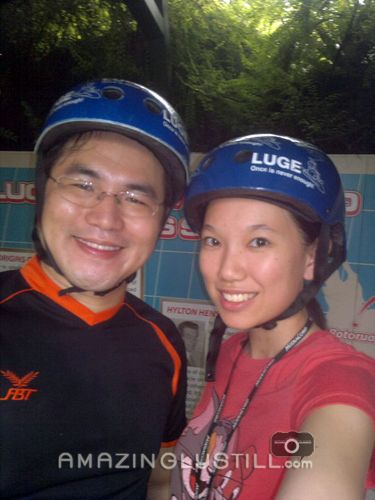 All set for the Luge Ride!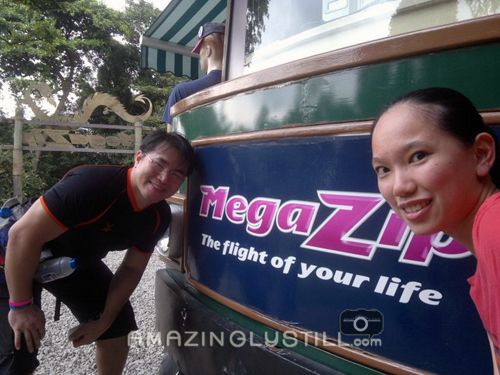 And off to the highlight of the day!
To get to Megazip Adventure Park, we paid $2 (a dollar each) for a buggy ride up. The ride up in itself was really thrilling, cos we took a shortcut up with lots of sharp turns (and the driver was going relatively fast) and we were sitting at the end of the buggy facing out. Haha! It was literally a cheap thrill for us!

First up, Parajump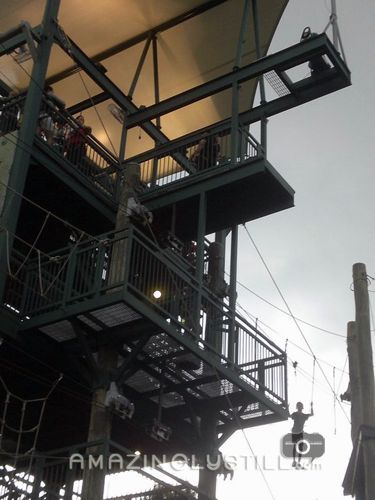 That's Sean getting ready to jump!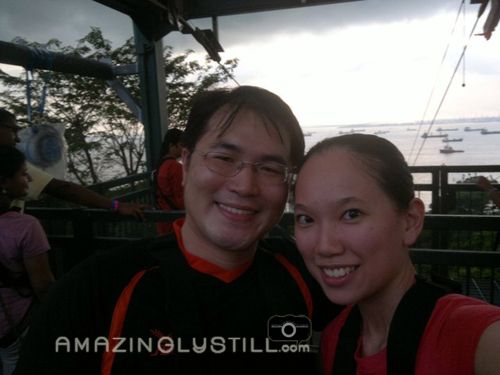 All strapped up for Megazip!

At the end of the Megazip course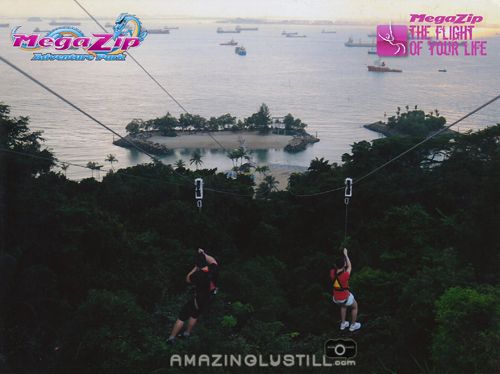 Our photo 🙂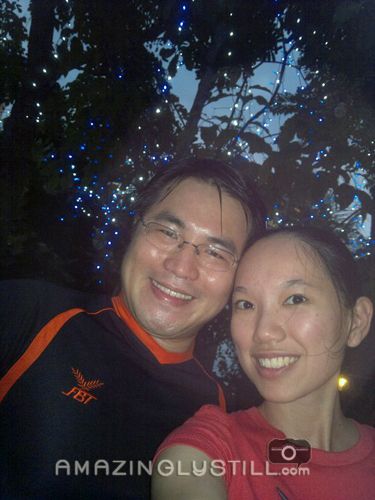 Before heading home, we bought a couple of lighting toys for Blake. I have absolutely no idea where they are now, but I'm using the straps from the lights for my cameras. Haha 😛
Since that day, Sean and I never went out on our own until Blake went to school. And by then, I was already pregnant with Nakayla, and so, we could only do limited things together. After giving birth to Nakayla, I went out a couple of times during my confinement period to do some shopping with Sean, whenever he had the day off, but none spent together quite like this day.
I did get a really special Mother's Day gift from Sean this year though. Want to know what it is? Find out next week! 😀
* * *
Have an old post that has yet to be published, and still in the draft folder?
Don't know how a super backdated event you wish to write about can fit into your current up-to-date life?
Fret not! Simply join the Flashback Friday linky and share your Flashback posts with us by grabbing the code below and adding your blog post's URL at the bottom!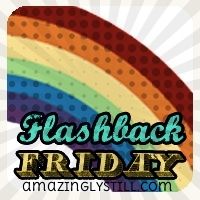 Linking up with:

Happy Vesak Day!