December 5, 2011: The first ever father-son project came in a form of a Little Tikes Fire Truck! We had gotten this for free during a promotion that came with the brand of diaper we were using back then. It was awesome, but I remember collecting it was a huge headache because of the location of the warehouse. Nevertheless, it's an awesome ride which Blake thoroughly enjoys!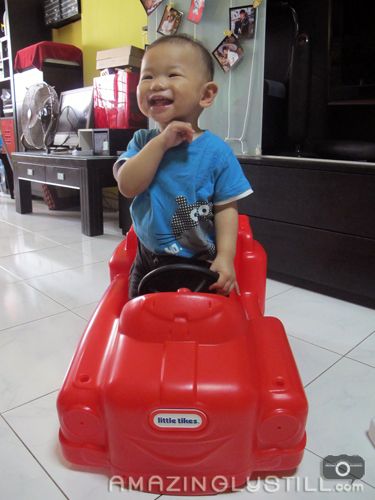 So excited that he got into before it was fixed up!

Grabbing a tool behind Daddy's back – literally!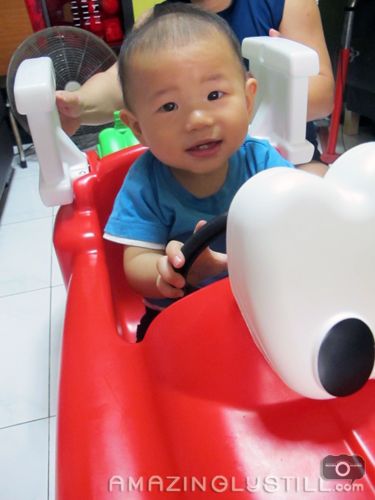 Almost completed when he decided having the wheels were enough. Hehe.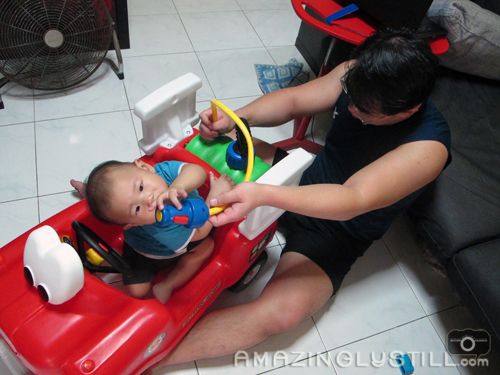 Fixing in the hose (which has since disappeared)…

And ta-dah!
I'm very glad that we went ahead and got this fire truck for him. It's definitely one of those crazy things I used to do – collecting stamps and whatnots to redeem free things like these for my boy. Hehe. It's definitely seeing more action than the huge electronic car we got him for his second birthday though!
* * *
Have an old post that has yet to be published, and still in the draft folder?
Don't know how a super backdated event you wish to write about can fit into your current up-to-date life?
Fret not! Simply join the Flashback Friday linky and share your Flashback posts with us by grabbing the code below and adding your blog post's URL at the bottom!