Advertorial
If there is anything I detest most, it's diaper changing. Not only is it a hassle, but it can also be a rather time consuming matter, especially when struggling with a toddler who's ready to roll – quite literally! And when you have more than one child, it's double or triple the time consumed.
Yet, after I discovered the new and improved Drypers Drypantz, I suddenly find diaper changing to be less detestable.

Very cute and colourful Kangaroos!
Besides the fact that diaper changing has been made easier, I now take it as a chance to teach Blake how to wear his Drypers and shorts as well – killing two birds with one stone! Yes, it is relatively an ease for Blake to pull up his own Drypers Drypantz 🙂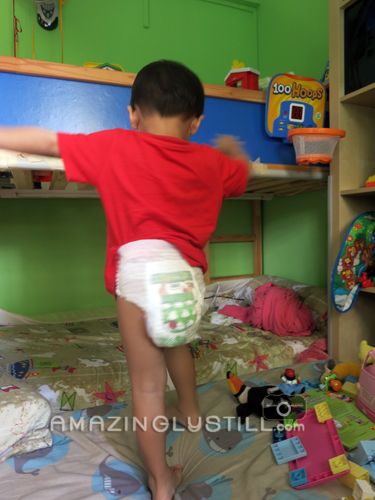 The Flexi-Fit of Drypers Drypantz also allows greater mobility for Blake, which is great because he is such an active boy! He is so comfortable in his Drypers that he hardly pulls and tugs on his diaper any more.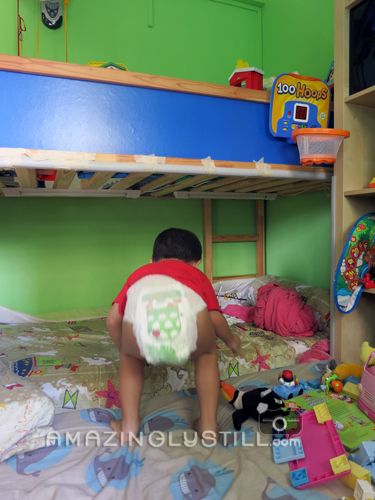 The best part? Thanks to the Flexi-Fit feature, there are never any red marks left on Blake's body whenever we have a diaper change!
With less time spent struggling over the changing of diaper (making it more enjoyable for me now), I am able to spend more time with Blake and Nakayla together. I never have to leave either of them on their own for too long a period. Needless to say, we have switched Nakayla over to Drypers too!
If you wish to switch over to Drypers for your child as well, but is unsure, don't fret! You can request for Drypers samples by visiting their Facebook Page. I'm pretty sure you won't regret it!
Ending this post with a beautiful commercial by Drypers 🙂
Disclaimer: This is a sponsored post. We also received four packs of Drypers Drypantz (as seen in the very first photo) in Blake's size for the purpose of this review.