Advertorial
It has been 14 days since I started out on my NIVEA 14 days challenge, and I must say, my skin is looking and feeling better than before!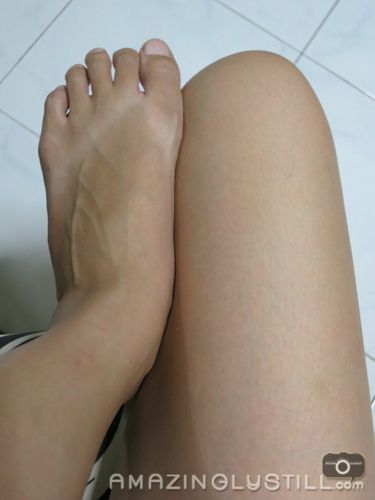 Day 1 on left, Day 14 on right
(No further editing were done to the images other than to resize and watermark)
In the last 14 days, I had been out and about with Sean and the children, visiting the beach, the parks and playgrounds – all of these places provided limited to no shelter.
And the sun hasn't been at its kindest during this period! Probably the reason why my skin managed to lighten only this much. But isn't it amazing that, after using NIVEA Body UV Whitening Serum with SPF 25, my skin is still able to become fairer despite the blazing hot sun I've been under the past 14 days? Not only does my skin look fairer, but I can also feel my skin becoming softer and it isn't as itchy as before. My sun damaged skin is showing signs of improvement! Amazing!
Apart from my skin looking fairer – which if you noticed, doesn't make me look pale or sickly like Robert Pattinson – and feeling better, I am also pretty surprised that my skin didn't feel stickier than usual from the perspiration due to the heat. That's a huge bonus for me!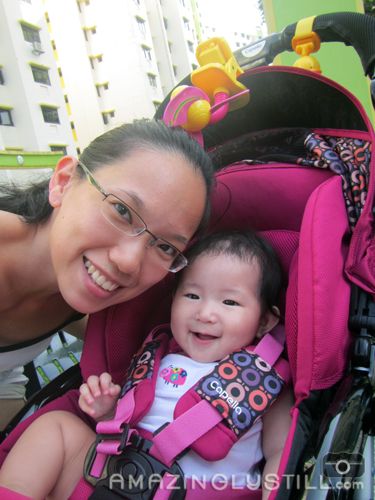 Now that I have NIVEA Body UV Whitening Serum with SPF 25, my skin will be continuously protected from the sun and, on top of that, undo the sun damage to my skin! Yay!
* * *
Do join me on Instagram (@msmabes) and share images of all your sunny activities by tagging #NIVEAsg #UVWhtSerum #Sunnyfun and #Sunshine. You could just win yourself a NIVEA hamper worth $188 every week from now all the way through to mid-August!
* * *
NIVEA Body UV Whitening Serum with SPF 25 can be purchased at all leading personal care stores and supermarkets for just $9.95. Time to give your skin a treat to natural Vitamin C from Camu Camu where 95% pure vitamin C (one of the main ingredients) will penetrate deeply to repair and restore accumulated sun damaged skin cells and lighten your dull and dark skin in just 14 days!
Disclaimer: The 14 day challenge was carried out within the month of June. Should you have sensitive skin like I do, kindly do a skin patch test to ensure your skin is suitable for this product before proceeding to use. This post is sponsored by NIVEA, but all opinions reflected here are still 100% my own.