My lovely neighbour, Lynn, invited Natasha and me over to her place for a bake session. During that session, we learnt how to put together the very yummy Lemon Meringue Tartlet from scratch because Natasha was craving for it. Haha. I tagged along because Lynn knows I love me some baked goods. Hehe.

The student and teacher

Posing with her dream Kitchen Aid Artisan mixer

The heavenly smelling base, baked to golden brown!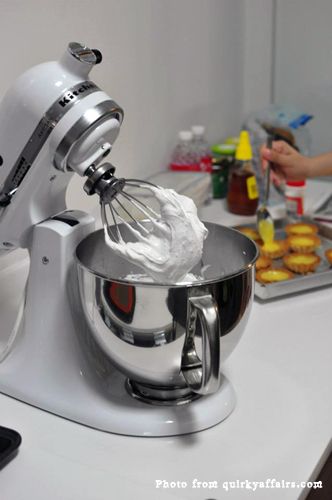 Filling up the tartlets, but I was distracted by the Kitchen Aid Artisan mixer filled with the meringue. Haha!

Putting it altogether
As you can see, I didn't partake in the actual baking process because I was helping them take photos of the process (so that Natasha can remember the steps clearly. Haha!), and of our little ones, who were being cared for by Natasha's lovely helper, in a cute little play corner!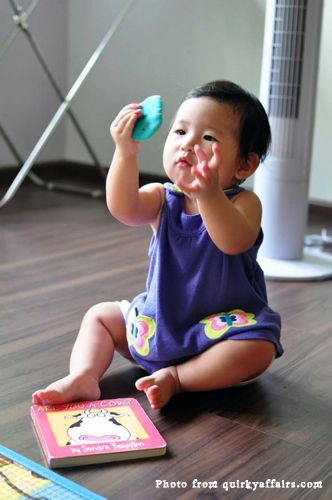 My baby girl! 😀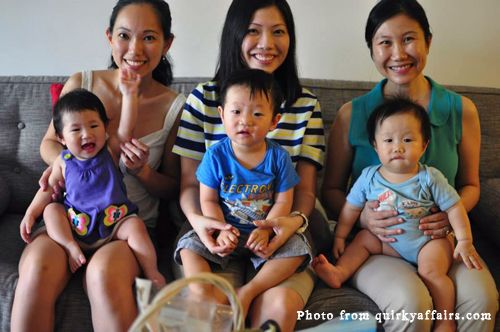 Group shots before we head home
I know, I know. I showed you part of the baking process, I showed you the children, but I have yet to show you the goods. Well… here they are!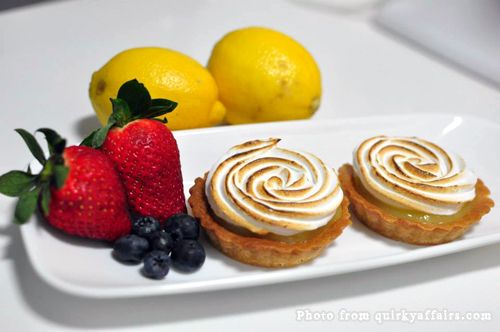 Natasha and I got really lucky cos we managed to bring home 2-3 boxes of these yummy babies! Hehe. I cannot wait for the next bake session, ladies!
P.S. Photos were all taken by yours truly with Lynn and Natasha's cameras. Hehe.
P.P.S. I found out after the session that Lynn actually conducts private baking classes in her home! So if you're interested in learning how to bake, do drop her an email at lynnen78@gmail.com to find out more. And if you're taking up her classes, and need someone to help you take photos, you know there's someone who lives nearby, always willing to help whenever she can (that's me I'm talking about, by the way)!