We went to River Safari Singapore with Blake's school on 29 August 2013 (that's how overdue this post is!), and we had a great time there with his fellow school mates and teachers. The weather was awesome too – light rain when we were in the sheltered area, keeping the temperatures cool, and ceased when we were at one of the animal shows!
When we first arrived at school that day, Blake was a little frustrated. He thought I was going to drop him off and head elsewhere with Nakayla. It took him a while to realize that I wasn't going anywhere without him, especially after the teachers distributed the name tags they wore whenever they went on school excursions. Haha! He got really excited from then on.
Blake had a great time, I'm sure. And, I'm so proud of my little boy! He followed his teacher and classmates obediently, while I was right at the back of the troop, ensuring no student was left behind. He only got cranky towards the end of the trip, and pestered to be in the stroller. I had to carry the sleeping Nakayla so that Blake could rest his tired little feet. Not too shabby, if you ask me! Hehe.
Alright, enough chattering, and onto the photos. Beware though, there are lots of it!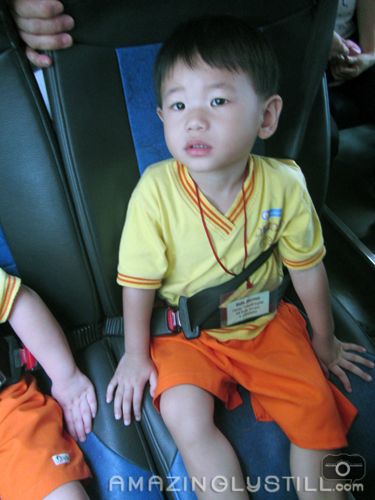 On the bus, sitting with his classmate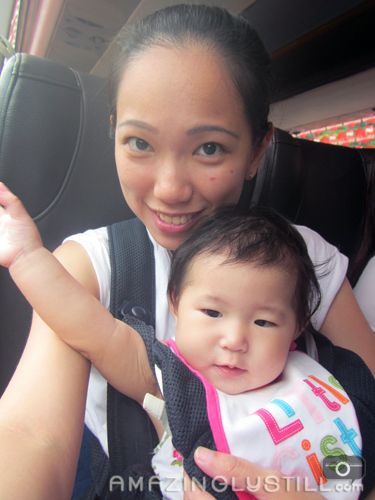 Nakayla came along, of cos!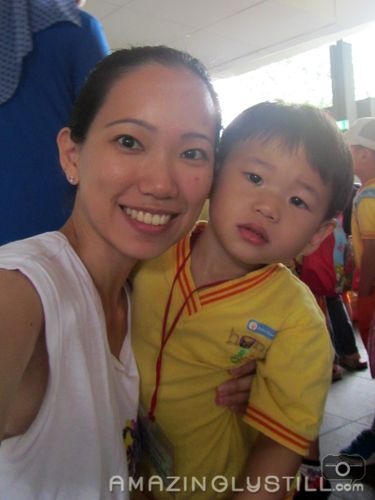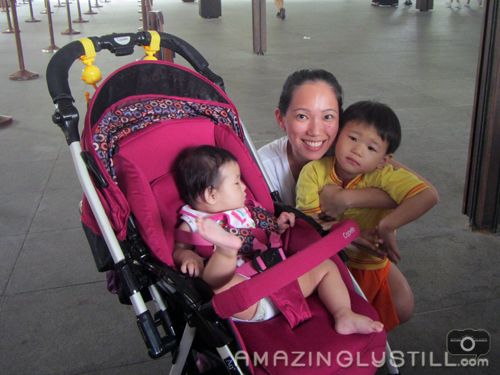 With my babies, while waiting for the tickets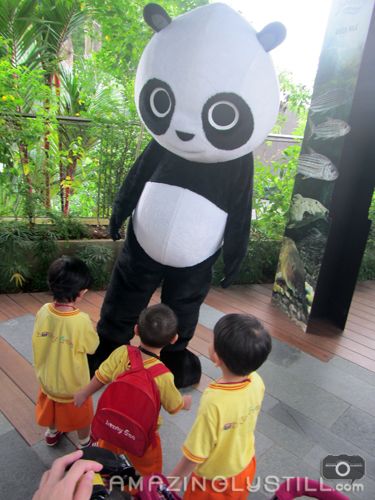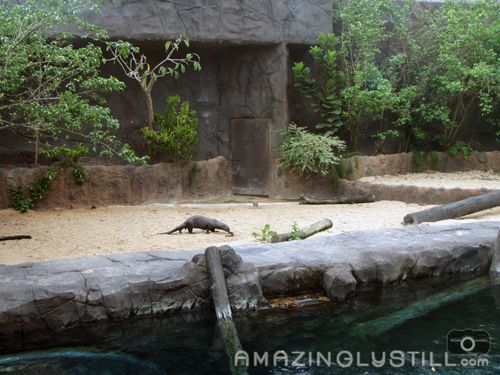 The otter put on quite a show for us!

I can't really tell the difference, but I think these are manatees?
Do correct me if I'm wrong!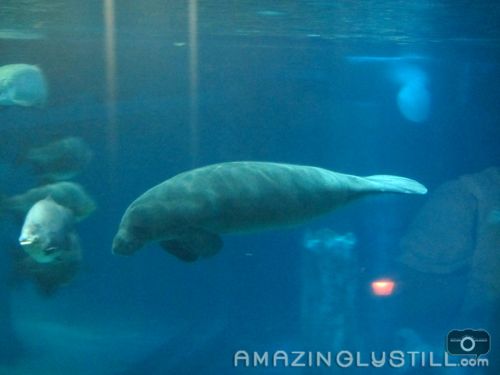 The manatees getting some action? 😛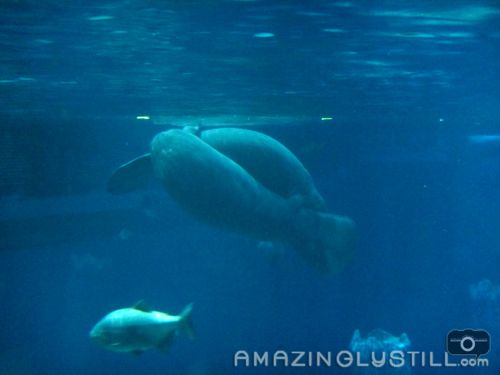 Waiting for one of the shows to start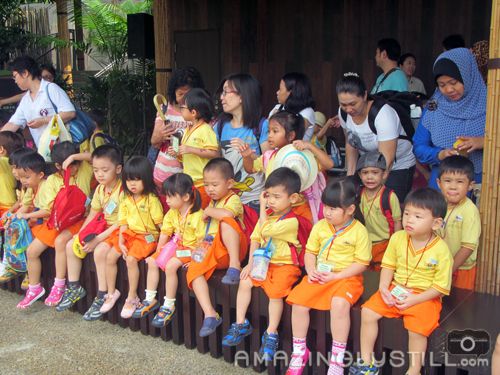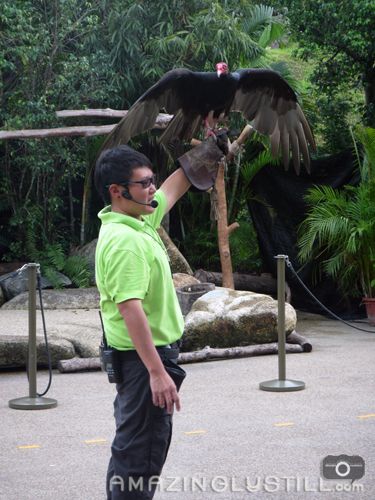 Alright, I need to pause right here to tell you something funny. Haha!
For this particular animal show, audiences will get a chance to get up-close with some of the animals. When the presenter asks who wants to touch these animals, Blake will raise his hands excitedly. But when the animal came closer, the speed at which he retracted his hand was faster than a mimosa plant closing upon touch. Haha!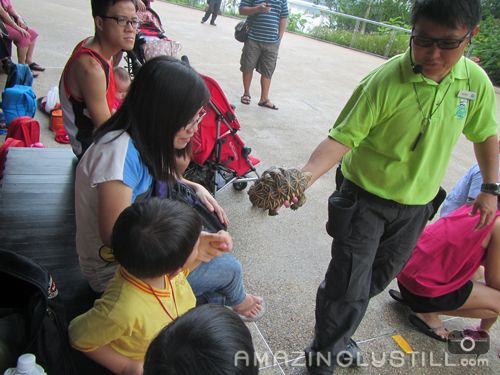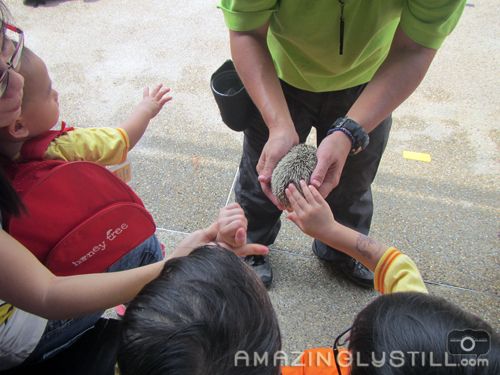 That's the only two photos that came out right. Haha! And now, continuing with the rest of the photos!

He was afraid of the little animals, but so not afraid of the huge white pelicans!

While waiting for everyone to get ready to move to the next destination,
Blake started pushing Nakayla around in circles. Haha!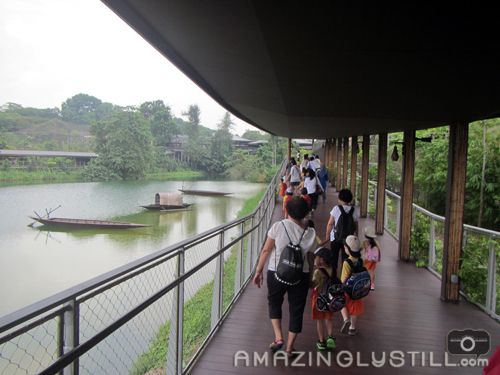 And then we're off to see the pandas!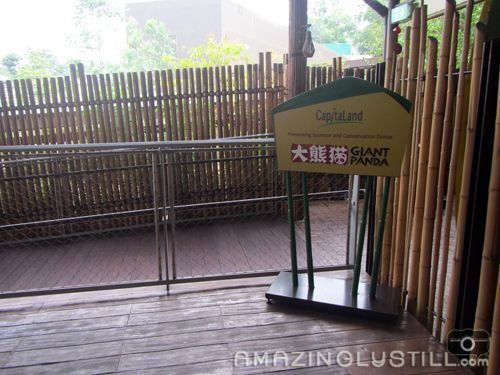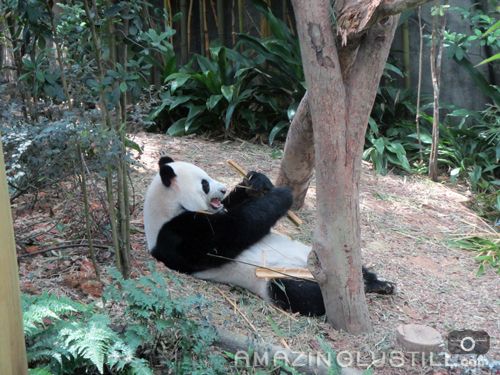 I think the one we saw was KaiKai, the male panda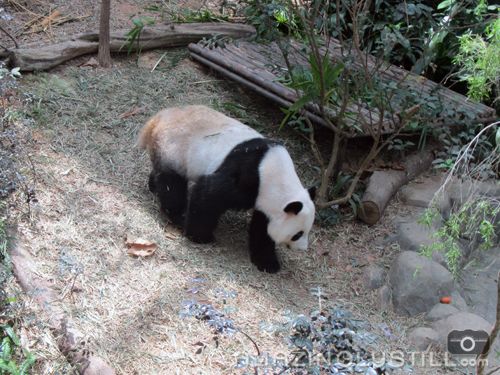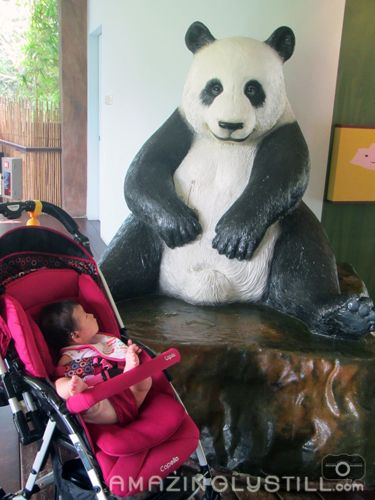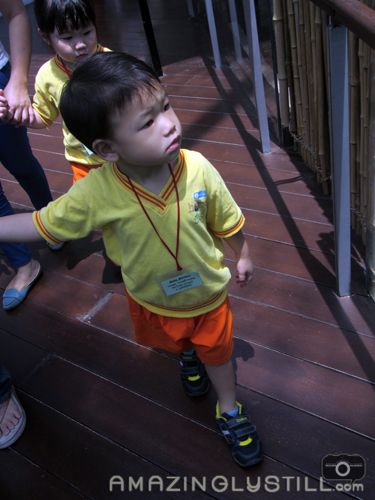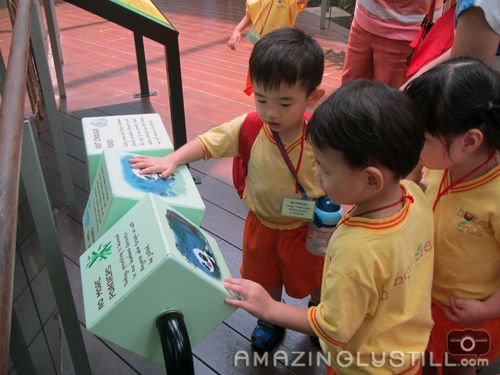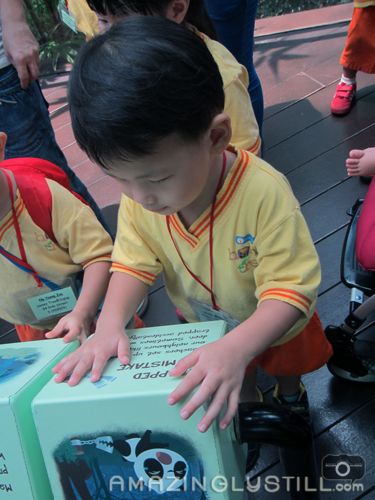 It was at this Panda area where I learnt that my boy is very capable of following instructions! Before entering the area, they were told repeatedly not to make loud sounds, and when a few people in the area started to talk out loud, Blake immediately raised his index finger to his lips and went, "Shh!" several times until whoever those people are stopped talking! He was shushing adults who weren't part of the school, in case you're wondering. Haha! So proud of him!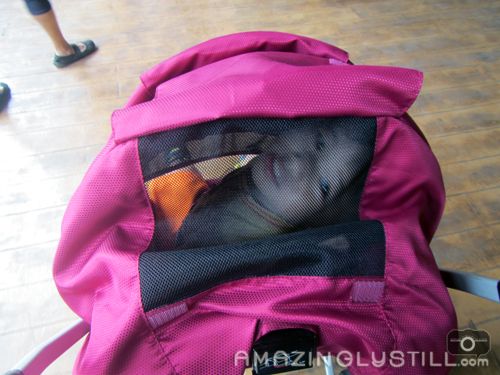 Too tired to walk, so in he went!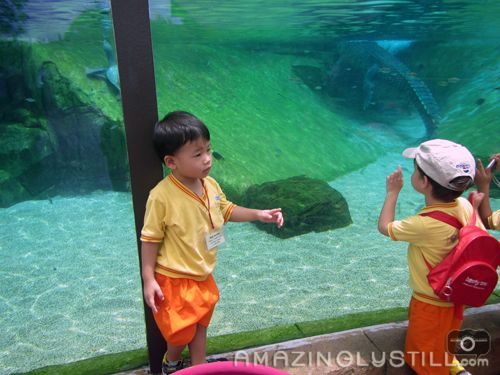 Only to come out whenever we stopped to look at something…

Super huge… erm, alligator? I'm not expert!
I admit I can't tell the difference between an alligator and crocodile!

A selfie shot before we head back to school 🙂

Reaching out to shake my hand when I said, "Good job, Blake!" Haha!

And then, in a matter of minutes…

And as usual, a soft toy souvenir he chosed!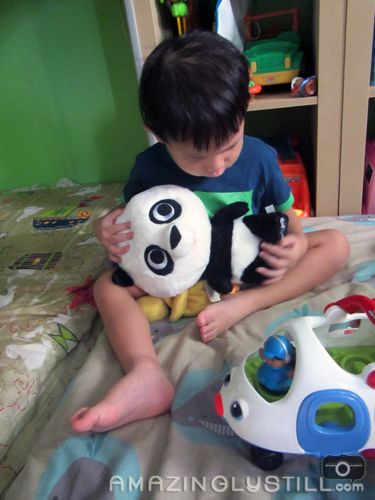 This panda soft toy reminded him of the BabyBus Panda apps he enjoys playing on our mobiles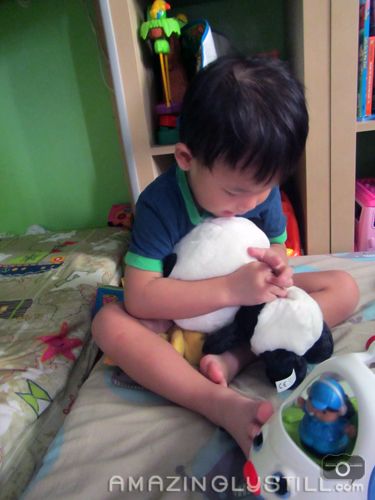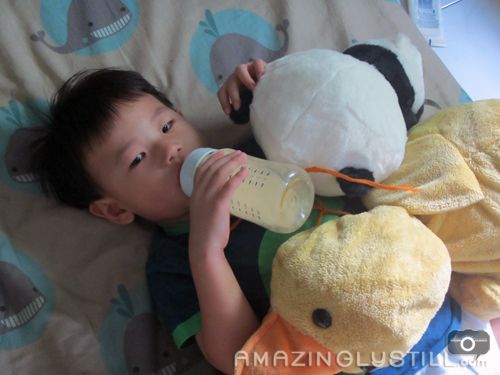 Yup, the panda has joined the ranks of the huge duck!
Overall, it was a great trip out with the children. And seeing how well-behaved Blake was, I'm really curious how the teachers were able to time and again bring so many children out, without any screaming their head off! I need some of those magic whatever-they-use so that I will have the courage to bring both Blake and Nakayla out on my own!
* * *
Have an old post that has yet to be published, and still in the draft folder?
Don't know how a super backdated event you wish to write about can fit into your current up-to-date life?
Fret not! Simply join the Flashback Friday linky and share your Flashback posts with us by grabbing the code below and adding your blog post's URL at the bottom!