Advertorial + Media Invite
The last Sunday of October had me waking up early at 5.30am to ready myself and Nakayla for our first ever mother-daughter race. A well and long awaited one at that!
In case any of you are wondering why, it's because the SHAPE run was originally scheduled on 7 July, but it got postponed as a result of the haze that plagued our little island for a couple of weeks.
And so, the day finally arrived for us to put our Capella Cony S230T stroller to the ultimate test!

The early half of the group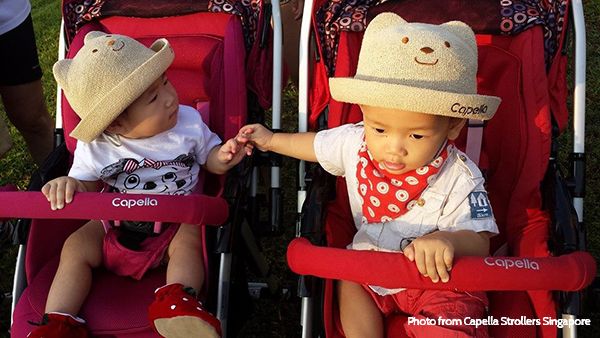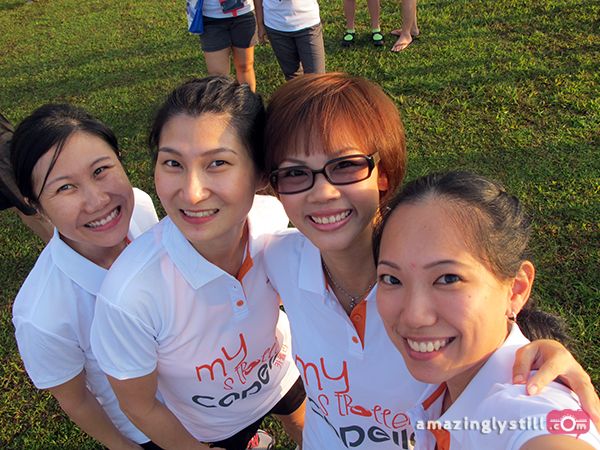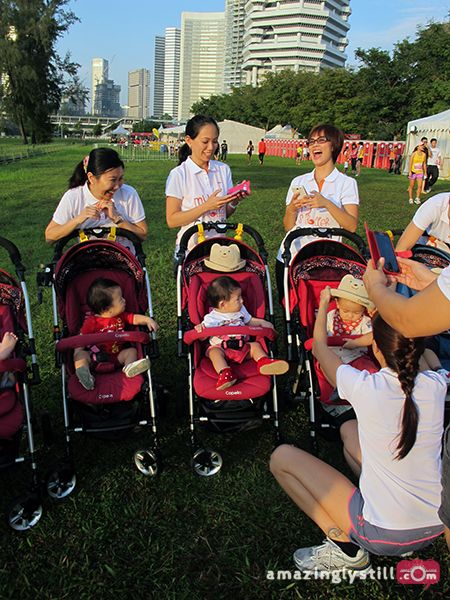 I have no idea what we were all laughing about. I forgot. Haha!

All the 10 mommies and the lovely people from TaiMe Pte Ltd – Andy, Eileen, and representing TaiMe Pte Ltd, Agnes 🙂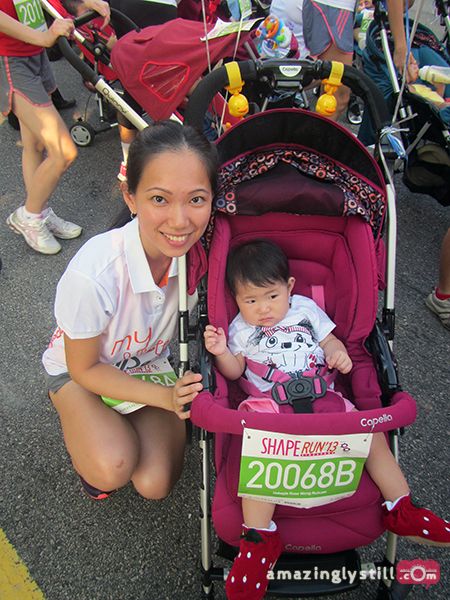 And we're at the starting line!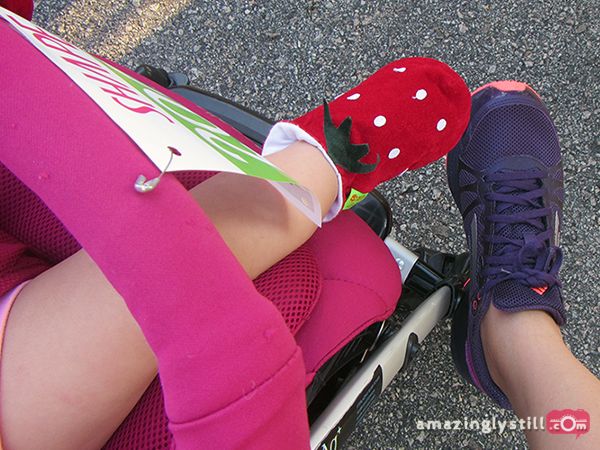 Choice of food/footwear
I was mostly taking photos along the route, and of fellow Capella mommies. Haha! I was part running/walking/skipping, part cam-whoring. The following photos will probably explain it all. Haha!

Irene and Estella
In case you can't tell, we were jogging when I took the above shot! That's how easy it was for me to maneuver the Capella Cony S230T stroller while jogging. One hand with camera, one hand on stroller. Hehe. And it was my left hand handling the stroller (I'm a right-hander)!

Leader of the Capella pack – Lynn! She was so fast!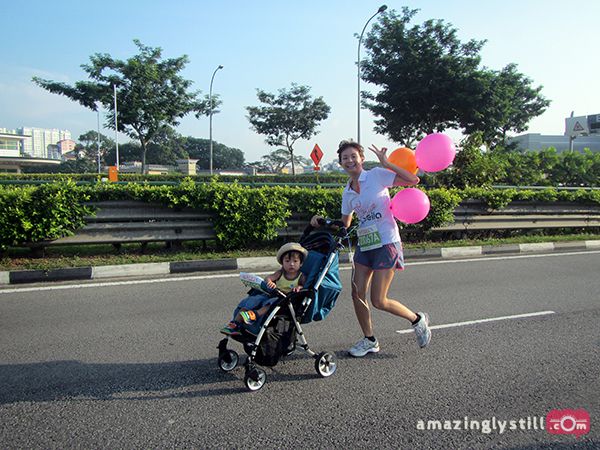 June

Cherie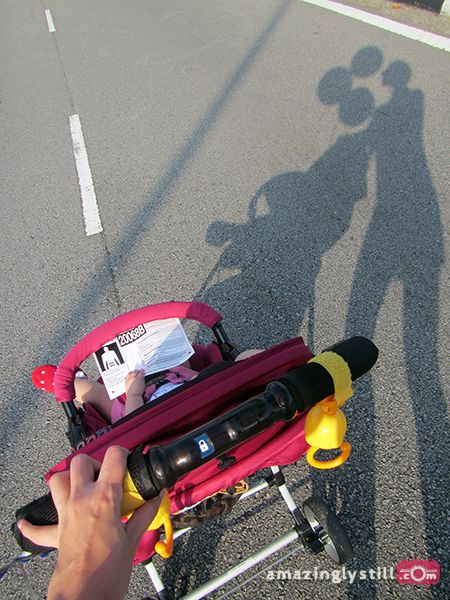 Just before I made a last dash to the finishing line
I managed to pack all of Nakayla's necessary items – diapers, milk bottle+powder, hot water, wet wipes, extra change of clothes etc. – into a backpack, and into the basket of the stroller. Even the BabyBjorn carrier went in, and there's still space for more! Is the basket huge or what?

And we did it!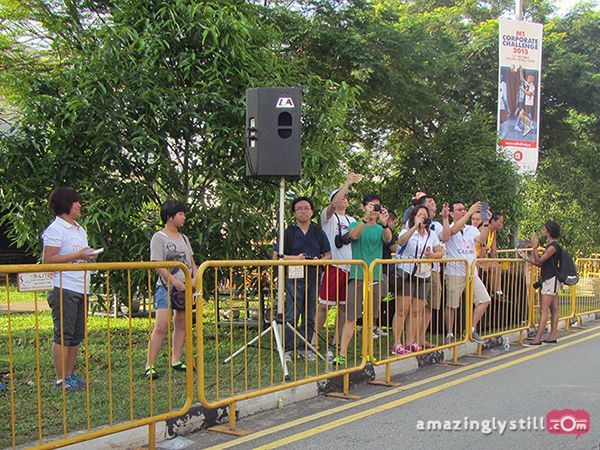 Are those paparazzi? Hehe.
Now that the run was over, I was itching to try the one thing I had been telling some of the mommies, days leading up to the run… I want to take a group selfie of all 10 of us! That was really on my mind the whole time, by the way. Haha.

Clockwise from top left (not including myself – that's the big face on the right):
Lynn, Chermaine, Florinda, Evelyn, Shermeen, Estella, Irene, Cherie, and June

Success!
Having used it regularly since getting our Capella Cony S230T in June, it lived up to my expectations of it being an all-rounder kind of stroller. I am pretty rough in handling the stroller and I'm rather clumsy at times, bumping into things, but the stroller held up well and still looks good!
Although it's not built specifically for jogging, Nakayla sure was comfortable sitting in it! And the fact that I can handle it with just one hand while taking photos? Awesome!
After the run, Irene and I had breakfast with Andy, Eileen, Agnes + her husband, Peter, and daughter at Subway. I didn't exactly have the healthiest choice there, seeing how I LOVE the meatball marinara, and added no vegetables to it.

The ladies (L to R): Agnes, Eileen, Irene and myself 🙂

Thanks for the treat and the ride back, Andy!
* * *
For more information on Capella Strollers, do visit TaiMe's website and their Facebook Page.
P.S. Guess what I found on AsiaOne's article about the day's event? Hehe.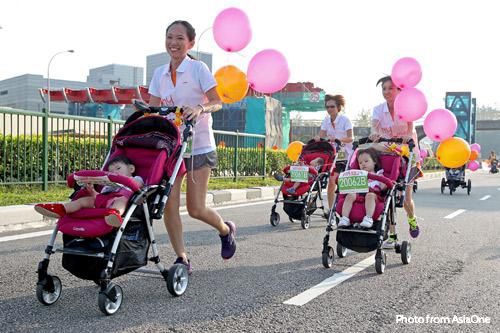 Proof that I actually ran, and wasn't just there to take photos! Haha!
Disclaimer: We received the Capella Cony S230T for the purpose of this review. Registration fee for the SHAPE run, and transport reimbursement were also paid for by TaiMe Pte Ltd.
Photo Credits: Capella Strollers Singapore and AsiaOne