Media Invite
Blake and Nakayla were given the chance to have a go at the recently opened The Polliwogs at Vivocity, and they had so much fun!
We reached Vivocity really early that Saturday, thanks to a ride from my dad! Hehe. While the boys zoomed off to play, Nakayla and I spent some time in the party room that was set up for us.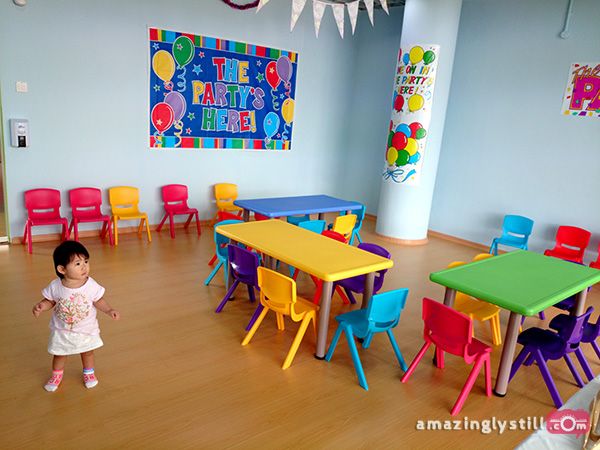 Spacious and Bright – I like!
I got pretty bored soon after because it was just Nakayla and me in the room, so we headed out to look for Sean and Blake. I thought I'd have a go at the playground too and tagged behind Blake.
When I can no longer keep up with Blake, and desperately need a breather, I switched with Sean and played with Nakayla at the 'Under 3' play area. Ahh, the slower pace was much better! Hehe.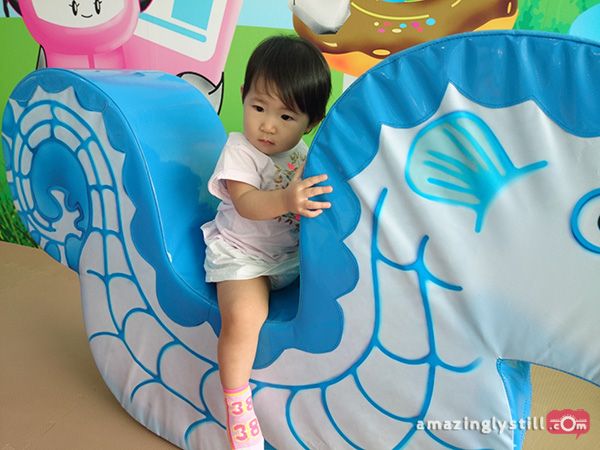 Standalone ride-on for the little ones!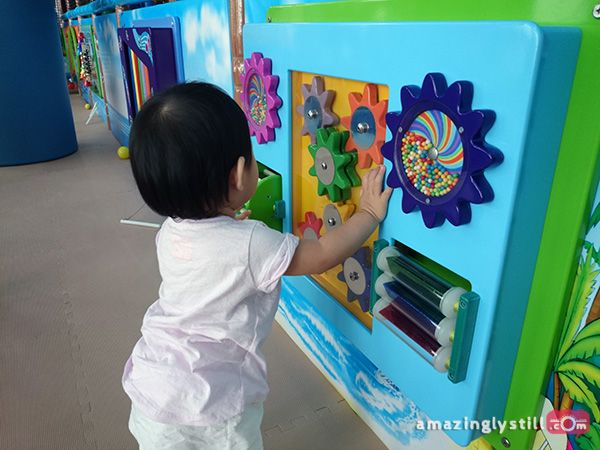 The divider was filled with lots of fun activities too!

Automated merry-go-round which Blake and Nakayla both enjoyed 😀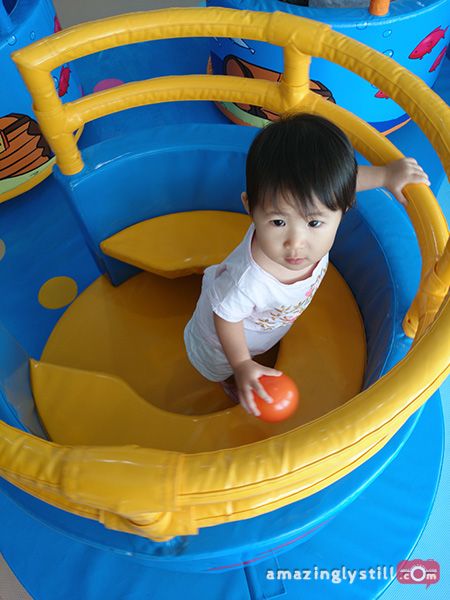 Almost like the spinning teacups at amusement parks.
I say almost cos you'll have to manually spin these seats!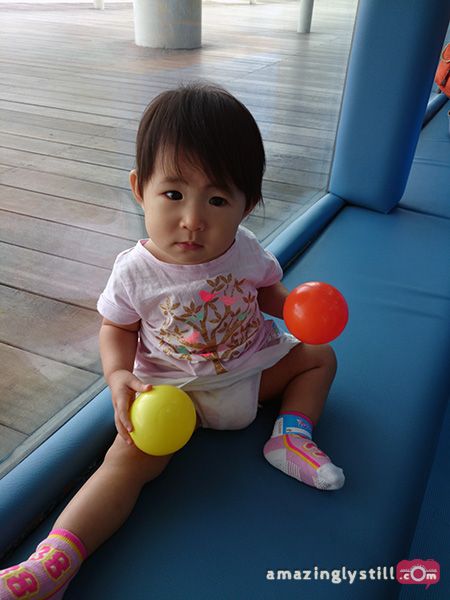 The sides were all cushioned seats, awesome for moms like me who need a rest!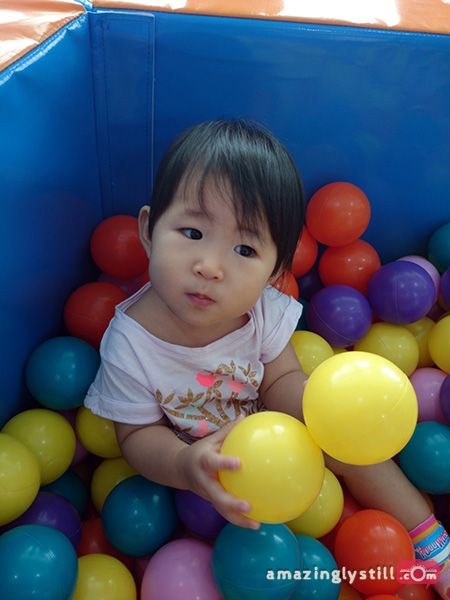 In the mini ball bit
Nakayla and I then stopped briefly for lunch. Blake continued playing, so Sean continued to chase. Haha. It was nice, being able to relax and chit-chat with fellow mommies.
After I was done with lunch, Sean took Nakayla out to have lunch with him (yup, she just ate and ate!) as Blake and I continued to play. He can really forget about food and drinks during play time!

At the "ball pit" at the end of the slides

Others were sliding down, but my boy decided climbing up was more fun…

Obstacles along the upper levels.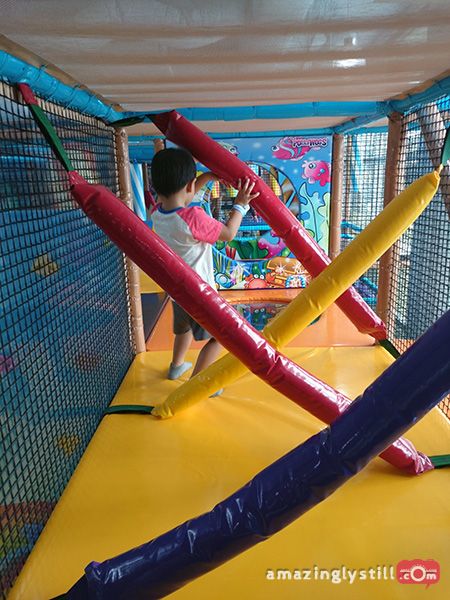 It was really interesting to see how Blake decides to clear the obstacles!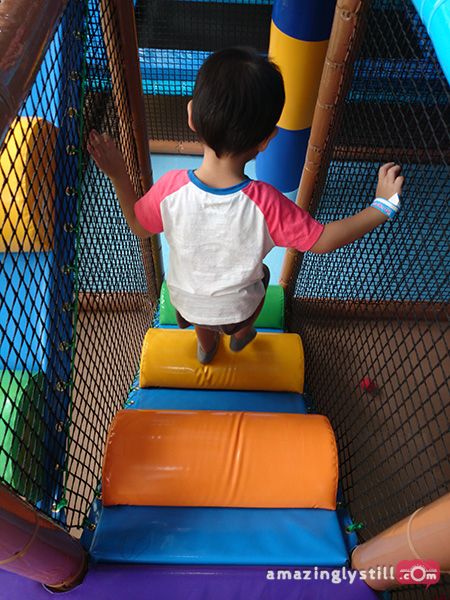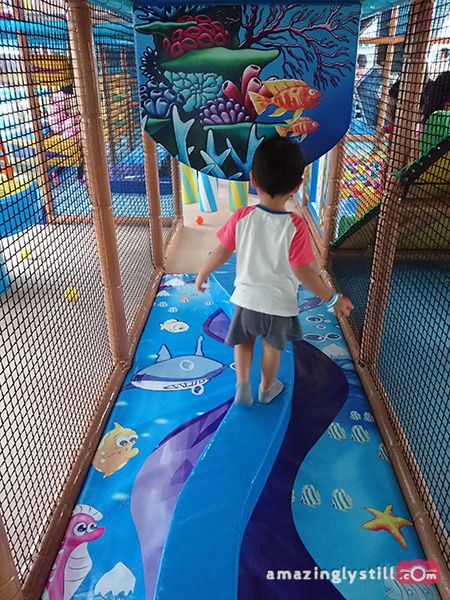 It wasn't long before I threw in the white flag, and I still haven't seen all of the playground yet! Reason being, by the time I took over from Sean, Blake had already decided which were his favourites. So he just kept going back to them. After a couple more trips down the slides (his favourite), I told him that it's really time to go.
Timing was perfect too. Just as we stepped out of The Polliwogs to head out and look for Sean and Nakayla, the both of them came walking towards us! Hehe.

Another awesome family photo 😀
And here's leaving you with the reason why Blake enjoyed the slides so much…
… it's seeing himself scream and laugh in the camera! Haha!
* * *

The Polliwogs @ VivoCity
(on the link to HarbourFront Centre)
1 HarbourFront Walk
#03-12 VivoCity
Singapore 098585
Tel: 6376 8097
Disclaimer: The children were invited to a free play session at The Polliwogs @ VivoCity for the purpose of this review.